# 097352
Date of Birth: October 2, 1958
Defendant: Caucasian
Victim: Caucasian
Jeanette Beaulieu, the victim, was a 38-year-old single woman. She knew Spears, who lived near San Diego, considered him her "boyfriend," and would talk about their future together.
Spears, however, thought that she "wasn't that great looking of a girl." Spears did visit Jeanette on several occasions, and she purchased things for him. Apparently unbeknownst to Jeanette, Spears was living with a girlfriend named Joann in California.
In December 1991, Jeanette took family leave from her employer. On December 31, she purchased a one-way airplane ticket for Spears to come to Phoenix January 2, 1992. Spears brought with him his 9mm Beretta handgun.
After Spears arrived in Phoenix, Jeanette purchased a sleeping bag, withdrew $1,700 from an ATM, and had the title to her truck notarized. She later used a charge card for a cash advance of $500.
On Saturday afternoon, January 4, Spears called Joann and told her that he would be driving back to California. When he arrived, he had with him five guns that had belonged to Jeanette, two sleeping bags, and almost $1,000 in cash, and was driving Jeanette's truck.
On January 19, Jeanette's body was discovered in a desert area, having been shot through the head with a medium-or large-caliber bullet. Near where the body was found, officers found a shiny 9mm shell casing, which was later identified as having been fired in Spears' 9mm Beretta.
PROCEEDINGS

Presiding Judge: Cheryl K. Hendrix
Prosecutor: John Ditsworth
Start of Trial: November 23, 1992
Verdict: December 9, 1992
Sentencing: March 31, 1993
Aggravating Circumstances:

Pecuniary gain
Mitigating Circumstances:

Prior criminal history
Mother loved him
Demeanor and conduct in court and while incarcerated
Military record
Psychological profile
PUBLISHED OPINIONS

State v. Spears, 184 Ariz. 277, 908 P.2d 1062 (1996).
Spears v. Stewart, et. al., 267 F.3d 1026 (9th Cir. 2001), amended and superseded by
Spears v. Stewart, et. al., 283 F.3d 992 (9th Cir. 2002).


---
Dial M For Maggots
Bugs Could Show When Murder Was Committed
A man awaiting execution on Arizona's death row is pinning one of his final attempts at salvation on a bunch of unlikely saviors: maggots.
Anthony Spears, 41, convicted of murdering Jeanette Beaulieu and dumping her body in the desert, has maintained his innocence since his 1992 arrest. Now he's hoping a study of the maggots found on her body can save him.
Originally scheduled to die June 28, Spears was given a stay of execution on June 2 to pursue appeals.
Beaulieu's body was found in Jan. 1992 at a shooting range east of Phoenix. She had been shot in the back of the head. Based on the decomposition of her body, a medical examiner put the murder date at Jan. 4.
However, forensic entomologist David Faulkner—who recently examined the flesh-eating maggots found crushed and preserved in Beaulieu's clothing—says the date of death is more likely between Jan. 10 and 12.
Spears was at home near San Diego on those dates.
Faulkner, who is head of the entomology department at the San Diego Natural History Museum, said the maggots couldn't have been much older than 10 days when they were mummified in clothing removed from the victim shortly after her body was found.
That would rule out Jan. 4 as a possible date for the murder unless the body was frozen at some point, he said.
With capital punishment under growing national scrutiny, the case is a twist on more traditional avenues of appeal, including DNA testing of evidence.
Studying the life span and development of insects found at crime scenes can help determine the date of a victim's death.
A second forensic entomologist, Dr. Rich Merritt of Michigan State University, is scheduled to view the maggot samples next week.
Lawyers for Spears will have to submit the new maggot theory to the trial court if they hope to win his freedom.
The samples were not studied during Spears' 1992 trial. Faulkner and Merritt were hired to look at Beaulieu's case by friends of Spears' wife, Janet—who married Spears after serving as the foreman of the jury that convicted him.
Though the jury unanimously convicted Spears of first-degree murder, Janet Spears said she was never convinced and told the judge she'd made a mistake the day after the verdict was read.
Spears was sentenced to death in 1993.
Pati Urias, a spokeswoman for the Arizona attorney general, said Spears' conviction was fair.
Althogh Spears was not in Arizona when Faulkner says Beaulieu was killed, Jan. 10-12, he was in the state on Jan. 4, the day the state says she was killed. The state said Spears motive was robbery.
He had flown to Phoenix on Jan. 2 with a one-way airline ticket purchased by the 39-year-old Beaulieu, and he brought a 9mm handgun with him, according to court documents.
A shell casing determined to be from that gun was found among the thousands of others at the shooting range a week-and-a-half after Beaulieu's body was found.
Spears drove back to California on Jan. 4 in a truck he bought from Beaulieu. San Diego authorities found a notarized title from Beaulieu in the glove compartment.


---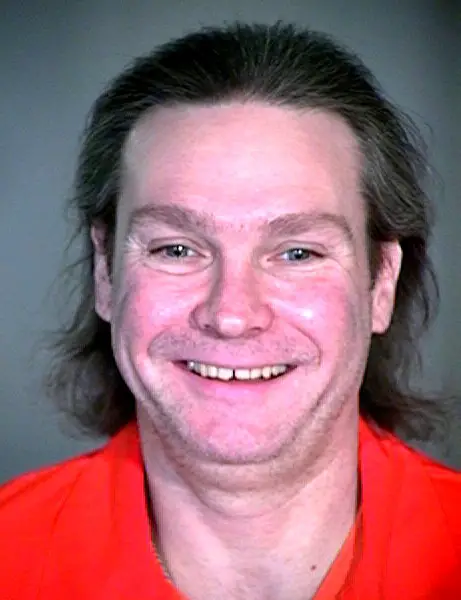 Anthony Marshall Spears