Edward Harold Schad Jr., oldest Ariz. death row inmate, executed for 1978 murder
CBSNews.com
October 9, 2013
(CBS/AP) FLORENCE, Ariz. - The oldest person on Arizona's death row has been executed nearly 35 years after being charged with killing a Bisbee man.
Edward Harold Schad Jr., 71, was denied a final appeal two hours before his execution on Wednesday morning.
Schad was given a lethal dose of pentobarbital at the state prison in Florence, and was pronounced dead at 10:12 a.m.
In his final hours, Schad thanked his lawyers and corrections officers who watched over him during the 35 days since his execution was scheduled, said Kelley Henry, a federal public defender who helped represent him.
Schad was on parole for the accidental 1968 strangulation death of a male sex partner in Utah when he was accused of killing Lorimer "Leroy" Grove, 74. He was arrested in Utah while driving Grove's Cadillac several weeks after Grove's body was found on Aug. 9, 1978, south of Prescott. There was a rope knotted around the victim's neck.
Authorities say Schad drove Grove's car across the country, used Grove's credit cards and forged a check from his bank account.
Schad was convicted in Grove's death in 1979 and again in 1985 after the first conviction was thrown out.
The conviction was upheld by the state Supreme Court in 1989 but since has been tied up in a series of federal court appeals. The U.S. Supreme Court in June lifted a stay put in place by an appeals court, ordering the court to issue the execution authorization.
Schad has maintained he didn't kill Grove, but he told the state's clemency board at a hearing last week that he has accepted his fate.
"I'm 71. I don't have many years left, but I would like to keep what I've got and maybe get a few more, experience some of the green grass outside maybe," Schad said while asking the board to commute his sentence to life in prison. "If we have to go down that road on Oct. 9 ... I'll get my last rites. I'll go through that. I mean, I have no fear."
A top Yavapai County prosecutor told the clemency board that juries have twice rejected Schad's assertion of innocence.
"He doesn't take any responsibility for what he did," Chief Deputy County Attorney Dennis McGrane told the board. "Accidents two times, died of strangulation? I don't think so."
---
Killer executed for 1978 murder of Bisbee man
By Michael Kiefer - Azcentral.com
Wed Oct 9, 2013
FLORENCE - The oldest man on Arizona's death row was executed this morning after 35 years in custody.
Edward Schad, 71, was sentenced to death for the 1978 murder of Lorimer Grove, 74, who was found dead in underbrush by the side of a road south of Prescott. A month later, Schad was arrested in Salt Lake City; he had Grove's Cadillac and his credit cards.
Schad joked with the medical staff as they inserted the catheters that delivered the barbiturate pentobarbital into his veins.
He was calm until the last, according to witnesses to the execution.
When it was his turn to speak, Schad said, "Well, after 34 years, I'm free to fly away home. Thank you, warden. Those are my last words."
The lethal drugs began to flow at 10:03 a.m. Schad was pronounced dead at 10:12.
Last night, Schad had a last meal of a 12-inch meatball submarine sandwich, a large order of french fries with catsup, two ears of corn on the cob, two ounces of cranberry sauce, a slice of apple pie and a 20-ounce vanilla milkshake.
He met with his attorney, Assistant Federal Defender Kelley Henry, Tuesday night as well and expressed his gratitude for the kindness of the correctional officers who guarded him during the last 35 days of his life, a period called "death watch," when the condemned prisoners are separated from the other inmates on death row.
This morning, Schad met with his longtime spiritual advisor, a Lutheran pastor who administered last rites. The pastor told Henry that Schad was "doing well," and had not yet heard that the U.S. Supreme Court had denied the final requests for a reprieve.
Then he went calmly to his death.
Troubled upbringing
Schad says he ended up on death row only because of a misunderstanding. He was a car thief and a forger, not a murderer, he told the Arizona Board of Executive Clemency a week before his execution.
His earlier second-degree murder conviction had been a case of mistaken identity, as well, he said.
The clemency board did not believe him; neither did the three juries that convicted him, nor a host of judges and justices right up to the U.S. Supreme Court over 34 years of appeals.
Edward Schad was born in 1942 near Syracuse, N.Y. According to his pre-sentence report from 1979 and from his statements at his clemency hearing, he grew up in a troubled home.
His father had never recovered from being held in a German prison camp during World War II. He was an alcoholic and abusive. Schad left home after high school and wandered the country, gathering criminal charges in four states, mostly for car theft and forgery.
"I never knew right from wrong until I got in the service," he said at his clemency hearing.
And apparently even then, the lines between right and wrong were blurred.
Schad was bounced out of the Army in 1962 after being convicted in civilian court of joyriding. He re-enlisted in 1966. The record and Schad's statements vary as to whether he was stationed in Germany or at Fort Lewis, Wash. But, in July 1968, he was in Salt Lake City while on leave.
A man named Clare Mortenson was found dead in his Salt Lake home. He was naked, with a white cloth around his face and neck; his hands were bound behind his back, and the autopsy showed he had been sodomized and had sodomized another person. DNA testing was not available.
Based on that evidence and the word of Mortenson's friends that he frequently engaged in dangerous sexual behavior, the medical examiner listed the cause of death as autoerotic asphyxiation.
Investigators found a credit-card receipt for an airline flight to Germany booked in Schad's name, and military police arrested him there. He had Mortenson's jacket in his duffel bag.
Schad was convicted of second-degree murder, sent to prison and paroled in July 1977. He did not stay out of trouble for long.
On the last day of 1977, Schad rented a green Ford Fairlane in Salt Lake City for the weekend. He never returned it.
Instead, he drove his girlfriend and her children to New York, Florida and Ohio. He dropped the girlfriend off in Ohio and then took to the road. Because he was on parole, his impromptu road trip made him an absconder and a fugitive.
The murder
Lorimer Grove set out from Bisbee in his new Cadillac on Aug. 1, 1978. He was on his way to Everett, Wash., to visit family.
Where Grove encountered Schad remains a mystery. There was no physical evidence linking Schad to Grove's body.
Schad claims he never saw Grove. His story at his clemency hearing was essentially the same as when he was arrested. He said he was at the Roadrunner Truckstop, which was on I-17 just north of McDowell Road, when he ran into a car thief named Travis, whom he knew from prison in Utah. Travis was traveling with a French couple with backpacks in a Cadillac that didn't belong to them, he said.
"I told him he couldn't just drive a car like that in here and leave it," Schad told the caseworker who prepared his pre-sentence report in 1979. "I told him to take my car, which wouldn't draw much attention."
Travis and the French couple graciously traded the Cadillac for Schad's stolen Ford rental, Schad claimed. The checks and credit card were in an envelope under the seat or in the glove box, depending on when Schad told the story.
He knew Grove's name from the car registration. There was no money and no trailer, Schad said, though investigators found a mirror contraption in the abandoned Ford that Grove had fashioned to help him back up the trailer.
Schad headed east, stopping near Bisbee to purchase gas with Grove's credit cards. He forged a check in Des Moines, Iowa, and kept driving.
On Sept. 3, 1978, he was pulled over for speeding in New York, but he told the police officer that he was transporting the car for a man named Larry. He drove back to Salt Lake and reunited with his girlfriend.
While in Salt Lake City, he told his girlfriend's roommate that he had a stolen car, and the roommate called police. Schad was arrested. The details came together between Arizona and Utah law-enforcement agencies. Schad was indicted on a charge of first-degree murder, and in March 1979, he was booked into a Yavapai County jail.
Time almost up
Schad's first conviction for felony murder and the resultant death sentence were overturned by the Arizona Supreme Court because of a faulty jury instruction. Schad was convicted and sentenced to death again in 1985. His attorneys appealed all the way to the U.S. Supreme Court.
It was a landmark case that determined that a jury did not have to unanimously choose one or the other alternative type of first-degree murder, but could split its votes between the two.
His appeals have flitted between state and federal courts for decades.
He was supposed to be executed in March, but the 9th U.S. Circuit Court of Appeals granted a stay of execution to determine if it mattered that his trial attorney had not presented his mental illness as a reason not to sentence him to death.
The U.S. Supreme Court upheld the stay on the day before his scheduled execution. The stay was lifted in June, and since his appeals had run out, the Arizona Supreme Court set today for his execution.
In the last weeks, Schad's attorneys at the Federal Public Defender's Office challenged whether members of the Arizona Board of Executive Clemency had been improperly influenced by the Governor's Office to deny clemency to prisoners.
They also questioned the source of the drugs that the Arizona Department of Corrections had obtained for the execution. A U.S. District Court judge in Phoenix ordered the state to reveal the source of the drugs — the state begrudgingly complied in part — but she did not stop the execution.
---
Edward Harold Schad
Date of Birth: July 27, 1942
Defendant: Caucasian
Victim: Caucasian
On August 1, 1978, Lorimer "Leroy" Graves, a 74-year-old Bisbee resident, left Bisbee in a new Cadillac on a trip to Everett, Washington, to visit his sister.
On August 9, 1978, Graves' badly decomposed body was discovered hidden in the brush just off U.S. Highway 89 south of Prescott. Mr. Graves had been strangled with a rope that was still knotted around his neck.
A month later, Schad was stopped for speeding in New York. Schad was driving Mr. Graves' Cadillac, and many of Mr. Graves' personal belongings were in the car.
PROCEEDINGS

Presiding Judge: Paul G. Rosenblatt (first trial) Richard Anderson (second trial)
Prosecutors: Steve Jaynes (first trial) Frank Dawley (second trial)
Start of Trial: September 26, 1979 (first trial) June 18, 1985 (second trial)
Verdict: October 5, 1979 (first trial) June 27, 1985 (second trial)
Sentencing: December 27, 1979 (first trial) August 29, 1985 (second sentencing)
Aggravating Circumstances:

Prior conviction punishable by life imprisonment
Prior conviction involving violence
Pecuniary gain
Mitigating Circumstances:

None sufficient to call for leniency
PUBLISHED OPINIONS

State v. Schad, 129 Ariz. 557, 633 P.2d 366 (1981).
State v. Schad, 142 Ariz. 619, 691 P.2d 710 (1984).
State v. Schad, 163 Ariz. 411, 788 P.2d 1162 (1989).
Schad v. Arizona, 501 U.S. 624, 111 S. Ct. 2491, 115 L. Ed. 2d 555 (1991).


---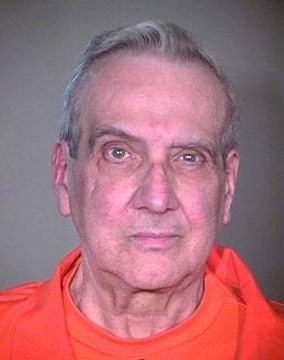 Edward Harold Schad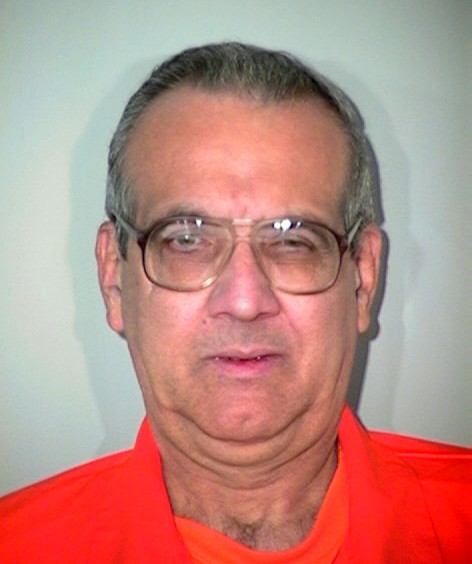 Edward Harold Schad