Nashville, TN -- Jan. 22, 2000 -- William Glenn Rogers was sentenced to death yesterday for the kidnapping, rape and murder of 9-year-old Jackie Beard. He had posed as a police officer to gain her trust.
Rogers, 37, was convicted Monday of one count of premeditated 1st-degree murder, 2 counts of felony murder, 2 counts of kidnapping and 1 count each of rape of a child, aggravated sexual battery, criminal impersonation and impersonation of a police officer.
Police believe the girl was abducted near her Montgomery County home July 8, 1996, while picking blackberries. Her body was found by deer hunters four months later in the Stewart County portion of Land Between the Lakes.
March 5, 2000 -- Already sentenced to death for the killing of 9-year-old Jackie Beard, William Glenn Rogers yesterday received an additional 48 years for kidnapping and raping the girl.
Rogers scoffed in response to being called a pedophile in court, but he showed no reaction when given 2 24-year sentences for especially aggravated kidnapping and rape of a child.
---
William Glenn Rogers
On July 3, 1996, nine-year-old Jacqueline Beard was playing with her twelve-year-old brother, Jeremy, and her eleven-year-old cousin, Michael, at a mud puddle near her home in the Cumberland Heights area of Clarksville in Montgomery County.
The defendant, thirty-four-year-old William Glenn Rogers, approached the children and introduced himself as "Tommy Robertson." He said he was an undercover police officer, offered the children fireworks, and invited them to go swimming.
Jackie went home and told her mother about the man. Jackie's mother took Jackie back to the mud puddle to investigate. While the children played with the fireworks, Jackie's mother talked with Rogers, who continued to identify himself as undercover officer Tommy Robertson. After approximately thirty-five minutes, Rogers left in his car.
At around 1:30 p.m. on July 8, 1996, Rogers appeared at the Meyer residence asking about a lost key. Jackie was with her mother when Jackie's mother spoke with Rogers. Rogers was last seen walking down the road toward a nearby abandoned trailer.
A few minutes later, Jackie's mother gave Jackie permission to pick blackberries to take to the doctor's office where Jackie's mother had an appointment that afternoon. Jackie changed her shorts immediately before leaving the house.
At 1:55 p.m., Jackie's mother was ready to leave and called for Jackie but could not find her. At around 2:00 p.m., a neighbor saw a car matching the description of Rogers' car leaving the immediate area. The neighbor had seen the same car heading in the direction of the Meyer residence about an hour or two earlier.
Jackie's mother searched the area by car and on foot to no avail. Jackie was never seen alive again. Jackie's mother reported her daughter's disappearance to the authorities. A composite drawing of the suspect was published in the Clarksville newspaper. Several people reported to the Montgomery County Sheriff's Department that the person in the drawing resembled Rogers.
On July 11, 1996, law enforcement officers questioned Rogers, who at first denied being in the Cumberland Heights area. In his next interview, however, Rogers told the officers that he had been in the area on July 3, 1996, shooting fireworks with three boys. He later acknowledged that Jackie was one of the three children.
Rogers admitted speaking with Jackie's mother about his lost key on July 8, 1996, but denied seeing Jackie that day. He said he walked to the abandoned trailer, went to the bathroom there, and then left in his car to look for a job.
As the questioning continued, Rogers changed his story again and acknowledged that Jackie was present during his conversation with her mother on July 8, 1996. Rogers ultimately confessed that, after leaving the abandoned trailer, he accidentally ran over Jackie as he backed up his car.
Rogers said he heard a thud, discovered the victim under the car, and pulled her out. Her chest was moving as she tried to inhale, and blood was coming out of her nose. Rogers saw tire tracks across her right calf, right shoulder, and neck. He covered Jackie's head with a shirt that he removed from the trunk of the car. Rogers placed Jackie in the front passenger seat of the car, drove to a bridge over the Cumberland River, and threw her body, along with a sandal that had fallen from her foot, into the water.
He stated that he did not touch her "in any way sexually or abusive." Rogers reduced this story to writing and signed the statement. Rogers made a diagram depicting how his car had run over the victim. He also signed the back of a photograph of the victim where he had written, "This is the girl I hit."
The following day, July 12, 1996, when officers asked Rogers about the possibility that the victim's fingerprints were in the car, Rogers changed his story yet again. In a second written statement, Rogers corrected his earlier statement by adding that the victim had gotten into the passenger side of his car and talked to him for about five minutes before she left saying her mother had to go to the doctor.
Later on July 12, 1996, Rogers went with officers and his court-appointed attorney to the sites where he allegedly had run over the victim and thrown her body into the river. Rogers re-enacted the events of July 8, 1996, in a manner consistent with his written statements.
Investigation of the abandoned trailer showed that Jackie's home and yard were visible from a bay window. A search of Rogers' car revealed a handheld telescope, a can of glass cleaner, and a map opened to the Middle Tennessee region, including the Land Between the Lakes area. A floor mat was on the driver's side but not the passenger's side.
Although Rogers' fingerprints were on loose items in the car, officers found no fingerprints on the car's interior surfaces. Divers searched in the Cumberland River near the bridge where Rogers said he had thrown Jackie's body, but nothing was found.
On November 8, 1996, four months after Jackie's disappearance, two deer hunters discovered Jackie's skull in a remote, wooded area in Land Between the Lakes in Stewart County. DNA analysis of the teeth established that the mitochondrial DNA sequence matched the DNA sample from Jackie's mother.
The skeletal remains of the victim were scattered around the area, which was several hundred yards from the Cumberland River and approximately forty-eight miles from her home. Both of Jackie's sandals were found at the scene. The clothing worn by Jackie when she disappeared was strewn near the bones. Her shirt had been turned completely inside out, and human semen stains were on the inside crotch of her shorts. A DNA sequence could not be obtained from the semen stains for comparison to the DNA sample provided by Rogers. However, fibers consistent with carpet in Rogers' house were found in his car and on Jackie's shorts.
A forensic anthropologist, examined the victim's skeletal remains. He testified that the remains had been in the area from three to ten months. The doctor explained that some of Jackie's bones – the hands, the feet, one entire leg, and the lower part of another leg – were never recovered and probably had been removed from the scene by animals.
He could not determine the cause of death but stated that he found no ante-mortem trauma to the bones such as would be expected had a car run over Jackie. Likewise, the Stewart County Medical Examiner was unable to determine the cause or manner of Jackie's death.
Rogers' estranged wife testified that on July 4, 1996, she and Rogers went to Land Between the Lakes. On the drive back, they stopped at a picnic area off Dover Road about ten to fifteen miles from where Jackie's body was found. After walking in the woods, Rogers remarked to his wife that "you could bury a body back here and nobody would ever find it."
Mrs. Rogers also testified that on July 8, 1996, the day of Jackie's disappearance, she did not see Rogers from before lunch until after 6:00 p.m. When he appeared that evening, his pants were muddy at the knees. The outside of the car also was muddy.
Rogers told his wife that he had been in a tobacco field on Dover Road. When she noticed a spot of blood on his shirt, he told her that he had cut his finger, but she did not see a cut. Although she had given Rogers money to put gasoline in the car earlier in the day, the tank was almost empty.
Mrs. Rogers also noticed small fingerprints on the inside of the passenger side windshield. The muddy prints went down the windshield. When asked by his wife if a child had been in the car, Rogers said no.
Mrs. Rogers further testified that on July 9, 1996, the day following Jackie's disappearance, she accompanied Rogers to the garbage dump. She thought it was unusual that Rogers took only one bag of trash all the way to the dump. She noticed that the car had been cleaned since the day before, both inside and out, but Rogers denied cleaning it.
On July 11, 1996, after the police contacted Rogers, he told his wife he had informed the police that he had been with her the entire afternoon of July 8, 1996. She refused to support his alibi.
On the evening of July 11, 1996, after his arrest, Rogers called his wife and told her that he had confessed to vehicular homicide and would be home in a couple of hours. Rogers made several additional, sometimes contradictory, statements about his involvement in Jackie's death.
He called his wife numerous times from jail seeking to speak with her and promising, if she would pick up the telephone, he would tell her what really happened and where Jackie Beard could be found.
Rogers also wrote his wife a letter stating that Jackie's death had been an accident, had not been planned or thought out, and had "just happened." Rogers told his mother and half-brother that he had run over Jackie and informed his mother that she should not worry because "all they could get him for was vehicular homicide."
Rogers sent Jackie's stepfather a letter, in which he wrote that he did not hurt Jackie in any way. Rogers also contacted a Clarksville reporter and denied ever hitting Jackie with his car. Rogers told the reporter that he had last seen Jackie on July 8, 1996, as she walked away from his car toward her house. Rogers said he had told the police what they wanted to hear because he was confused and frightened.
Rogers presented evidence that law enforcement officers had investigated three other suspects in the case. Rogers also tried to point out discrepancies and contradictions in the State's evidence and offered proof that he was looking for a job on the day the victim disappeared.
Three people testified that Rogers applied for a job at a service station on Riverside Drive in Clarksville around 4:30 to 5:00 p.m. on July 8, 1996. According to the witnesses, he was driving a blue pickup truck and wearing a mechanic's uniform.
On rebuttal, an investigator with the Montgomery County Sheriff's Department testified that Rogers had never mentioned wearing a mechanic's uniform or applying for a job at a service station on July 8, 1996. Furthermore, there was no evidence that Rogers ever drove a blue pickup truck.
Based upon the above evidence, the jury convicted Rogers of first degree premeditated murder, first degree felony murder in the perpetration of a kidnapping, first degree felony murder in the perpetration of a rape, especially aggravated kidnapping, rape of a child, and two counts of criminal impersonation. The trial court merged the felony murder convictions with the premeditated murder conviction. A sentencing hearing was conducted to determine punishment.
During the sentencing phase, the State presented proof that Rogers had pleaded guilty to two counts of aggravated assault in Gwinnett County, Georgia, on April 12, 1991. A prosecutor from Gwinnett County testified that the statutory elements of the offenses involved the use of violence to the person.
Jackie's mother testified that she lost her job because she spent so much time searching for Jackie after she disappeared. Jackie's mother stated that Jackie's brother felt guilty that he had not been there to save his sister. Following Jackie's murder, her brother had been placed in juvenile homes and hospitalized for posttraumatic stress disorder, depression, and anxiety. His treatment had cost thousands of dollars. Jackie's other brother was angry and refused to discuss his sister's death.
Jackie's mother testified that she would never get over the loss of her only daughter and felt powerless and devastated. Jackie's mother said she felt an enormous amount of guilt. She described Jackie as an intelligent, musically talented, happy child with many friends.
In mitigation, Rogers presented the testimony of his older sister, his father and other family members, and friends. Their testimony revealed that Rogers' parents first divorced in 1961 when Rogers' sister was two years old. After Rogers was born on March 24, 1962, his parents remarried. In 1964, his mother left again and took the children with her. She later told her husband that he was not Rogers' biological father.
When Rogers was a young child, his mother remarried to a man by whom she had two sons. Rogers' mother and stepfather would argue and fight. The home was dirty and unkempt. The stepfather also showed marked partiality toward Danny, Jr. and David. Rogers' stepfather shunned Rogers' attempts to be close to him and physically and verbally abused Rogers.
Rogers was evaluated by two mental health experts for the defense. A clinical psychologist testified that Rogers' unstable childhood bred insecurity and a sense of abandonment. He opined that the physical, emotional, and sexual trauma of Rogers' childhood had permanently affected how Rogers' brain functioned and led to mood swings and violent behavior.
He also recounted that, after leaving LTI in 1978, Rogers had been sent to the Oakley Training School in Mississippi in 1979 and had been incarcerated as an adult in Florida from 1981 to 1984, in Mississippi from 1984 to 1988, and in Georgia from 1990 to 1994.
He diagnosed Rogers as suffering from posttraumatic stress disorder, depressive disorder not otherwise specified (i.e., mild to moderate depression), dissociative disorder not otherwise specified, and personality disorder not otherwise specified with antisocial and borderline features (i.e., mixed personality disorder).
He explained that persons suffering from dissociative disorder report having other personalities and will withdraw from situations too traumatic to experience. This type of behavior indicates severe childhood trauma. Rogers reported two other identities: Billy or William Little and Roger. Letters written by Rogers' other personalities were introduced into evidence.
According to the doctor, however, Rogers did not suffer from "full blown" dissociative identity disorder, commonly known as split or multiple personalities. Rogers had a Global Assessment of Functioning number of fifty, which meant that he was severely impaired. Rogers' verbal IQ was 95, his performance IQ was 127, and his full-scale IQ was 108 and he found no neuro-organic impairments.
In rebuttal, the State called Rogers' wife to introduce a letter in which Rogers told her that he would not plead guilty to something that he had not done and stated, "If I do get time, they will either kill me trying to escape or I'll kill myself." Both Mrs. Rogers and Rogers' former wife testified that Rogers had never mentioned being physically or sexually abused as a child.
A psychiatrist testified for the State that, based on his evaluations of Rogers and his review of background information and interviews with Rogers' wife, Rogers suffered from a dissociative disorder not otherwise specified, possible pedophilia, malingering, and antisocial personality disorder.
He stated that, although Rogers suffered a mental disorder, he was able to appreciate the wrongfulness of his misconduct and that in his opinion no connection existed between the offense and Rogers' dissociative disorder or difficult childhood. The crime, the doctor said, was driven by Rogers' antisocial personality disorder and pedophilia.
Based upon this proof, the jury found that the State had proven beyond a reasonable doubt all four statutory aggravating circumstances: the murder was committed against a person less than twelve years of age and the defendant was eighteen years of age or older; the defendant was previously convicted of one or more felonies, other than the present charge, whose statutory elements involve the use of violence; the murder was committed for the purpose of avoiding, interfering with, or preventing a lawful arrest or prosecution of the defendant or another; and the murder was knowingly committed, solicited, directed, or aided by the defendant, while the defendant had a substantial role in the committing or attempting to commit, or was fleeing after having a substantial role in committing or attempting to commit, any rape or kidnapping.
The jury further found that the State had proven beyond a reasonable doubt that the statutory aggravating circumstances outweighed any mitigating circumstances. As a result, the jury sentenced Rogers to death for the murder of Jackie Beard.
---
Death Row Inmate Hopes DNA Testing Clears Him
NewsChannel5.com
Nov 08, 2008
NASHVILLE, Tenn. - A death row inmate in Tennessee will get another chance to prove his innocence.
DNA evidence could determine if William Glenn Rogers killed a little Clarksville girl 12 years ago.
Rogers spoke exclusively with NewsChannel 5 from death row Friday.
A Montgomery County judge ruled DNA from the case can go back to the lab. It is a decision Rogers hopes will get him off death row.
In the summer of 1996, police searched for months for 9-year-old Jackie Beard.
Jackie disappeared in July 1996 while picking blackberries near her home in Clarksville.
Four months later, police found her body and later charged Rogers with kidnapping, raping and murdering her.
"Four thousand, five hundred three days," Rogers said.
That's how long he has spent on death row for the crimes a jury convicted him of years ago.
But he believes DNA evidence will set him free.
"I'm hoping they'll prove that it's not mine. I mean, I know it's not mine. I know it's not mine, that's the whole thing about it," he said.
During his trial in 2000, DNA from semen stains found on the girl's shorts were inconclusive.
More advanced testing available today could clear his name.
"I just hope the DNA test go deep enough to find out, you know, separate these two or three samples they said they've got that are mixed up. The reason it was inconclusive to begin with, which would prove it's not mine," he said.
Police said Rogers admitted to killing Beard, saying he ran over her before disposing her body.
But he has since said he never admitted to any of that and that he didn't kill the girl.
"I just want to prove I didn't do this. I don't want to die with a bad name," he said.
The 45-year-old man was supposed to die for his crime in May, but Judge John Gasaway ordered a stay of execution so Rogers' lawyers could plead their case for the new round of testing.
A hearing to go over the results of those new, advanced, DNA tests is scheduled to begin in April. Gasaway also ruled this week that the original lab that performed those DNA tests in 2000 will conduct the more advanced tests this time around.
---
Supreme Court Affirms Death Penalty for Murder of Clarksville Child
Tsc.state.tn.us
Feb. 15, 2006
The Tennessee Supreme Court has upheld the convictions and death sentence William Glenn Rogers received for the 1996 rape and murder of 9-year-old Jacqueline Beard, who was abducted as she picked blackberries near her Clarksville home.
"We have reviewed all of the issues raised by Rogers and conclude that they do not warrant relief," Justice Janice M. Holder wrote for the majority. "Rogers' convictions and sentence of death are affirmed."
Chief Justice William M. Barker and Justices E. Riley Anderson and Cornelia Clark joined Holder in the opinion, filed Friday, which upheld a Court of Criminal Appeals decision in the case.
Rogers, who also was sentenced to 48 years in prison for the kidnaping and rape, met his young victim while she and her brother and cousin played near a mud puddle on July 3, 1996. He identified himself as "Tommy Robertson" and said he was an undercover police officer. He also told the girl's mother, Jeannie Meyer, he was a police officer before he left in his car.
Five days later, Rogers showed up at the Meyer home and said he had lost a key. Shortly after he left, Jacqueline went outside to pick blackberries. When she failed to return, her mother searched the area and then notified authorities.
Rogers, 34 at the time, was first questioned on July 11. He told police several different stories, finally saying he had accidently run over the child. He signed a statement saying he put her in his car, drove to a bridge and threw her body into the Cumberland River.
Her skeletal remains and clothing were discovered four months later in a wooded area of Stewart County. Human semen stains and fibers consistent with carpet in Rogers' house were discovered on the shorts she had been wearing the day she disappeared.
"Rogers made several additional, sometimes contradictory, statements about his involvement in the victim's death," Holder wrote.
He was convicted of first degree premeditated murder, first degree felony murder in the perpetration of a kidnaping, first degree felony murder in the perpetration of a rape, especially aggravated kidnaping, rape of a child and two counts of criminal impersonation. The trial court merged the felony murder convictions with the premeditated murder conviction.
During the sentencing phase of the trial, jurors found four aggravating circumstances as defined by state law. They also found that the aggravating circumstances outweighed mitigating evidence, which included testimony that Rogers was physically and sexually abused as a child.
In his automatic appeal, Rogers argued that the evidence presented at his trial was insufficient to support his convictions.
"When a defendant challenges the sufficiency of the convicting evidence, the standard of appellate review is whether, after viewing the evidence in the light most favorable to the prosecution, any rational trier of fact could have found the essential elements of the offense charged beyond a reasonable doubt," Holder wrote. "… Viewing the evidence in the light most favorable to the state, we conclude that the proof points the finger of guilt unerringly at Rogers and Rogers alone."
In a separate concurring and dissenting opinion, Justice Adolpho A. Birch, Jr., wrote that he also would affirm Rogers' convictions, but not the death sentence jurors imposed for the girl's murder.
"As to the sentence of death, however, I respectfully dissent," Birch wrote. "I continue to adhere to my view that the comparative proportionality review protocol currently embraced by the majority is inadequate to shield defendants from the arbitrary and disproportionate imposition of the death penalty."
By state law, the court is required to conduct "proportionality review" when jurors sentence a defendant to death. The review determines whether the sentence was arbitrarily imposed; whether evidence supported the jury's finding of statutorily-defined aggravating circumstances and whether they outweighed mitigating circumstances; and whether the death sentence was excessive or disproportionate to penalties imposed in similar cases.
Holder wrote that the court conducted an "exhaustive review" of the record in Rogers' case and records concerning similar crimes and defendants. The majority concluded that "the sentence of death imposed in this case is not excessive or disproportionate," she wrote.
The court set a June 28, 2006, execution date for Rogers, who has state and federal appeals remaining.
---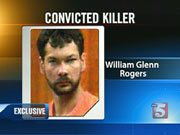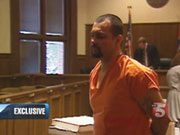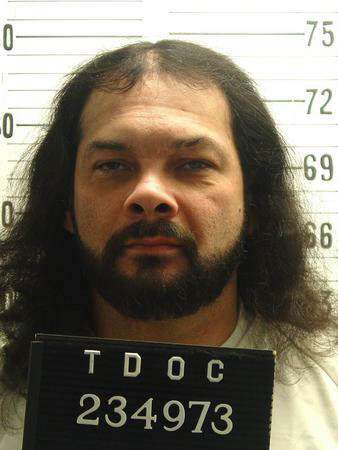 William Glenn Rogers
The victim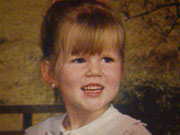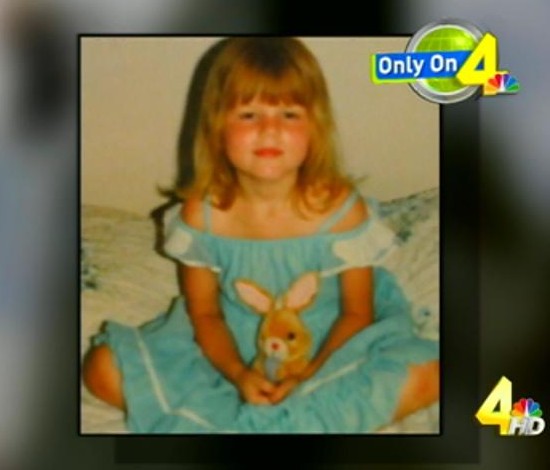 Jackie Beard, 9