Prosecutors in Fort Lauredale, Florida, said they would ask a judge to dismiss four murder convictions against a man who has served 21 years for pleading guilty to six killings and a rape, after DNA tests proved he did not commit two of the murders.
Broward County prosecutors cleared 49-year-old Jerry Frank Townsend of four of the murders because they said the DNA results found no credible evidence to support his confessions. The tests for the two murders found DNA from another man, Eddie Lee Mosley, the Broward County Sheriff's Office said. Mosley, now 52, has been in state psychiatric hospitals since 1988, when he was found incompetent to stand trial for the murders of two Broward women.
Townsend will remain in prison for two other murders and a rape he confessed to committing in Miami-Dade County, but prosecutors there said they were investigating whether the convictions should stand. Dennis Urbano, one of the attorneys who represented Townsend in the Miami-Dade cases, said it would be unfair to keep his client locked up because his confessions cannot be trusted. According to the attorney Townsend was mentally retarded and confessed to any crime police mentioned because he wanted to please them. Urbano said he experimented with Townsend at the jail and could get him to confess to anything.
On June June 15, 2001, Townsend was freed after DNA evidence indicated he didn't commit any of the killings he confessed to having committed. "It is abundantly clear that he is the victim of an enormous tragedy," said Judge Scott Silverman.
In 1979, Townsend, 49, was convicted of two murders and pleaded guilty to four others after confessing to the six killings. But his confession was thrown in doubt when DNA evidence in two of the murders cleared him and pointed at Mosley as the killer.
Police said Townsend, whose IQ is between 50 and 60 and has the mental capacity of an 8-year-old, admitted to crimes he did not commit to please detectives. "He liked the cops, he wanted to be with the cops. They were his buddies and frankly that's a great tool if you get suspects to like you -- that's a good thing," Miami Assistant Police Chief James Chambliss said. "He was trying to be helpful to them. That's where the problem came up."
Townsend was originally arrested and charged with raping a pregnant woman in daylight on a downtown Miami street. The victim and witnesses pointed him out to police a few blocks away. During the investigation, Townsend confessed to several other slayings and was taken to murder scenes in Broward County.
On September 1, 2001, Fort Lauderdale police announced DNA evidence had linked Mosley to the death of an eighth woman slain in 1984. Mosley, who has been involuntarily committed to psychiatric institutions since 1988, was genetically linked to the rape and murder of 29-year-old Loretta Young Brown.
Previous DNA tests have linked Mosley to the seven other deaths -- Emma Cook, 54; Teresa Giles, 22; Sonja Marion, 13; Vetta Turner, 34; Shandra Whitehead, 8; Terry Jean Cummings, 21, Naomi Gamble, 15.
Mosley has not been charged with any of the killings because he has been found incompetent to stand trial in two of the murders. Prosecutors began testing Mosley's DNA against several South Florida murders after tests linked him to the 1985 slaying of 8-year-old Shandra Whitehead. He is suspected of slaying up to 16 women and young girls in the Fort Lauderdale area between 1973 and 1987.
---
The 15-Year Hunt For A Serial Killer
By Jonathon King - JonathonKing.com
Sunday, October 30, 1988
EDDIE LEE MOSLEY IS RATTLING down Southwest Second Street in Fort Lauderdale, his hulking shoulders bent over his grocery cart, his bright eyes picking over the roadside for bottles or cans or anything that might sell for another buck. He has been scanning the same scrabble all day. It is nearly midnight.
Eddie is dressed in his usual work clothes: a knit shirt and a pair of beige pants that hang off his hips. He is a big man—over 6 feet tall and 190 pounds—but a somewhat wasted version of the 260-pound giant who had ripped apart a pair of steel handcuffs a few years back.
Eddie has been walking for hours, like he does every day. He knows every alley, back door, trash dump and vacant lot in northwest Fort Lauderdale. For 40 years this has been his home.
Less than a block away, a Fort Lauderdale police officer is working the burglary of a nursery. The stolen plants are identical to those that are now in Eddie's shopping cart. Eddie has already spotted the brown and white Fort Lauderdale police car cruising by.
"I coulda run but I'm clean. I did nothin'," he will say later. "I got a lot of police at the city jail in Fort Lauderdale knows me. The police passes me all the time. They wave and says, 'How you doin', Eddie?"'
This time, the officer does not wave. Instead, he stops Eddie and arrests him.
At police headquarters, Eddie is questioned by a detective, as he has been so many times before.
But this time, when detective Kevin Allen talks about the dead woman in the block house, Eddie remembers. He remembers the block house, the beer cans in the corner, the woman he had sex with, the color of her sweater, the way she passed out, the way she appeared to be dead, the way he ran away.
Finally, the police are able to place Eddie at the scene of a rape and strangulation, and he's charged with murder on May 18, 1987. This time, police believe they have enough evidence to lock Eddie away forever.
Today, Eddie Lee Mosley is being held in a state prison for the criminally insane. But Eddie has been there before. If doctors do not rule him competent to stand trial by October 1992, there is a chance Eddie would be set free to walk the streets again.
"We can only hope that this (confession) will put him away for good," says Detective Allen. "If he's released, he'll kill again. Just like he has in the past."
If law enforcement officials are right, Eddie Lee Mosley is the most prolific serial killer in the history of South Florida. And he has earned the title without being convicted of a single murder.
If the cops are right, a retarded junk man from a poor black neighborhood has eluded police for 15 years while killing a dozen women and raping 40 others in Fort Lauderdale and Lakeland.
If you believe the police claims, you have to ask how such a man stayed free to uncoil such a string of violence. Was it the result of official apathy for the killings of poor black women? Was it due to egregious flaws in the judicial system? Or did a prolific killer remain free through sheer dumb luck?
And maybe the most important question of all is: Will Eddie Mosley, a suspect in dozens of brutal crimes, one day again be set free, as he was in the past?
EDDIE LEE MOSLEY WAS BORN on March 31, 1947, the third of Willie Mae Robinson's 10 children. Eddie's family knew from the beginning that something was wrong.
There were complications during his delivery. Eddie didn't cry at birth like most babies. Willie Mae admits that Eddie has had mental problems since birth and "had no control over it."
Eddie's formal education stopped in 1960 when he was 13 and still in third grade. He was dropped from the public school system because he "could not get along with others" and "acted in the severely defective range," according to reports from Eddie Lee Mosley's public school records.
Now 41, Eddie still cannot read or write. Over the years he has worked a variety of manual labor jobs where his brute strength and willingness to follow orders were exploited.
From the time he was first picked up for disorderly conduct at the age of 18, Eddie has been arrested nine times. The charges range from indecent proposal to armed robbery to sexual assault and murder. He has spent a total of five years and five months in jail and nearly six years in mental institutions.
His public defenders, Steve Michaelson and Gary Cowart, who have spent thousands of hours on his defense, say the murder cases against Eddie are purely circumstantial, that he isn't "bright enough" not to have left a positive clue behind and that the police have botched their investigations.
Although he has never taken the witness stand, Eddie speaks a simple defense born of the streets.
"They takin' advantage of me 'cause I ain't got no understandin' and I ain't got no education," he says when asked why he is in jail.
During an interview last year, before attorneys won a gag order to keep Eddie from answering questions, Eddie sat for three hours with a doctor and his public defender. The session was recorded on video-tape.
Eddie looks straight into the psychologist's eyes as he struggles to concentrate on the questions. He says he is innocent, that he would never intentionally hurt anyone.
"I'm just an old junk man. My mind's on money, feelin' good, drinkin' a little beer, a little wine. Getting' a little lady when I want to. Feelin' good."
JULY 23, 1973. FORT LAUDERdale detective Doug Evans is about to meet Eddie Lee Mosley for the first time.
Over the next 15 years, Evans will become convinced that Eddie is killing women in northwest Fort Lauderdale, a list of women that will include one of Evans' own family.
But on this summer day in 1973, Evans and his partner, McKinley Smith, are looking for a rapist.
Between November 1971 and July 1973, an unprecedented number of sexual batteries have occurred in the northwest section of the city. The nearly 150 incidents are all the same: victims are lured or forced to vacant lots where they are choked and raped.
As part of a special unit working the crimes, Smith is driving with three rape victims in his unmarked car, hoping the women might recognize the man who attacked them. As they cruise near Sunrise Boulevard and Northwest 31st Avenue, they pass a large black man walking with a limp and carrying a silver-colored cane.
"There be that S.O.B. now," says one of the women.
Smith swings the car around and all three women identify Eddie by the limp and the two-inch scar on his left cheek. Smith calls Evans for backup as Eddie slips into an alley.
When the officers spot him again, Eddie has just come from behind a house, wearing a pair of panties on his head.
Smith orders Eddie to halt and drop the cane, but the big man hesitates. Smith fires a warning shot over Eddie's head, and when he drops to the ground, the officers clamp handcuffs onto his wrists.
Following the arrest, Evans puts together a photo lineup that includes the scarred face of Eddie Mosley. More than 40 women who had been victims of rape identify Eddie from the photos as their attacker.
"It was just the beginning," recalls Evans, now a private investigator. "After that initial contact, me and Eddie were like magnets attracting.
"I remember sitting in the detective bureau that night and saying to McKinley, 'You may have made the biggest mistake of your career. You may regret missing Eddie with that shot.' And we did. And a lot of people have suffered since that day."
AT THE TIME OF EDDIE'S arrest, the Fort Lauderdale police and the Broward Sheriff's Office are working the murders of two black women. Eddie will become the prime suspect in both killings. However, he is never charged. Eventually, police will charge Jerry Frank Townsend with one of the two murders after a rambling confession in 1979 in which he admitted killing 23 women across the country.
Townsend was sentenced to two consecutive 25-year prison terms in 1980 after juries found him guilty in two slayings, including one of the 1973 killings.
Today, Evans still believes that Eddie was the real killer, that the 1973 murder cases were mishandled because the victims were poor blacks and considered low priority.
"(The police) took the easy way," Evans says. "Townsend was con- fessing to everything and they just let him."
Evans isn't alone in his opinions. Assistant State Attorney Kelly Hancock, who prosecuted Townsend, said years later that the 1973 homicide investigations by the Broward Sheriff's Office were "the most poorly investigated cases I've ever seen. The victims were all black. Nobody cared."
Despite the dozens of rape victims who identified Eddie Mosley in 1973 as the man who attacked them, he was charged with only three counts of sexual battery. The jury found him innocent by reason of insanity, and he was sent to the Florida State Hospital in Chattahoochee, where he would remain for the next five years.
During that period, police now say, the rapes and strangulations in northwest Fort Lauderdale suddenly stopped.
After five years of treatment with psychotropic drugs, therapists and doctors decide that Eddie Mosley no longer needs hospitalization. On Feb. 1, 1979, he is transferred to South Florida State Hospital in Pembroke Pines, where, according to a staff psychiatrist, Eddie "demonstrated exceptional behavior."
Five months later Eddie is discharged, with the understanding that he will continue to take his medication and keep monthly appointments at the Henderson Mental Health Clinic in southwest Fort Lauderdale.
And that's when the bodies start popping up again.
During the next three months, four young black women are raped and strangled within walking distance of Eddie Mosley's home in northwest Fort Lauderdale.
All four deaths are charged to Jerry Frank Townsend after he begins his litany of confessions. "Everybody thought that was it, that they had their man when they tagged Townsend," Evans recalls.
"All I could say was that if you're right, the bodies will cease to come. If you're wrong, they'll keep turning up."
Townsend is arrested in September, but the killing doesn't stop. During the next four months, three more bodies of young black women are found in vacant lots near Eddie's home, victims of rape and strangulation. One of the victims, Arnette Tukes, is the cousin of detective Doug Evans.
Investigators are told of Eddie's criminal history, and attempt to question him. But Eddie's family refuses to let him talk, and soon after they send him to Lakeland to stay with his grandfather.
Within weeks of his arrival, two black women disappear in his grandfather's neighborhood. No bodies are found, but Lakeland police interview neighbors who say they saw a man fitting Eddie's description chasing a black woman down the street. She was screaming for help.
After being questioned by police, his grandfather sends Eddie back to Fort Lauderdale.
Months later in Lakeland, the skeletons of Ida Ingles and Letha Mae Williams are found in empty fields. They have been raped and strangled. The time of their deaths coincides with Eddie's visit.
"Ain't no way in hell, if the investigations had been carried out the way they should have been, Eddie would have been walking the streets," Doug Evans says. "Bodies were falling like flies in 1979. If this had happened in a white, middle-class neighborhood, Eddie would have been history after two murders."
Former Fort Lauderdale Police Chief Ron Cochran's assessment of the investigation is less critical.
"I'm sure Leo Callahan (Fort Lauderdale police chief from 1973 to 1983) and I both look back and wish we'd done something different that would have changed the outcome," says Cochran, who was police chief from 1983 to 1987. "It's possible that some of those homicide cases were handled in a different way because of who they were and where they occurred, but I don't think it was done consciously.
"I have to hand it to Doug, he was right about Mosley, and a great deal of attention was finally paid to the case. We tried to put Eddie away, but those times we were successful, he didn't stay away."
DURING THOSE PERIODS WHEN the police drop their surveillance, Eddie resumes his wanderings.
On April 12, 1980, he is again charged with sexual battery. He pleads not guilty but is convicted and sentenced to 15 years in prison by Judge Stanley Kaplan.
Public Defender Steve Michaelson appeals the conviction on the grounds that Eddie's representation at the 1980 trial was inadequate because his attorney should have pursued a plea of insanity.
As part of the appeal, Eddie is examined by several court-appointed psychiatrists, with conflicting results.
His intelligence is "somewhat below normal;" he is "mentally defective" but competent to stand trial; he has "significant intellectual defects and mental retardation;" he is "incompetent, has been so since early childhood, and will be so for the foreseeable future."
While the appeals paper is shuffled, Eddie Mosley marks time at the Broward County Jail near Pompano Beach, where detention personnel, doctors and inmates get a more personal look at the wandering junk man.
Soon after his arrival at the jail, Eddie is made the houseman—an inmate trustee—of C Module, which houses the county's most violent, dangerous and mentally ill criminals. It is no place for the timid, but it's an atmosphere where Eddie thrives.
Eddie became a houseman, says Dr. John Spencer, administrator for the jail's forensic unit, because, "He was a big guy and he was fearless. He did whatever was asked of him without asking back."
One day Eddie puts his fearlessness to good use. A huge, violent inmate threatens to set fire to the jail and kill everyone in the place. He is locked in a cellblock and has a pack of matches. Jail officials figure he might make good on his threat.
When Eddie volunteers to help, no one objects. Eddie enters the cellblock alone. For a few moments, loud, indistinguishable sounds are heard, then Eddie emerges with the matches.
One of his former cellmates has vivid, frightening memories of Eddie.
"He would try to make the newer detainees have sex with him," says Claude Brooks, who spent five days with Mosley in a Pompano Beach cell. "He would grab them by their throat and lift them up off the ground and make them do things that I didn't think was right."
Although he was never his therapist, Dr. Spencer saw Eddie four to five days a week, three to four hours a day during the nine months he was held in the unit for the criminally insane. Spencer considers Eddie a sociopath.
"I believe that Eddie Lee Mosley, by his history and by his clinical profile and presentation, poses a significant risk to our society."
Spencer agrees that Eddie is no calculating, cunning criminal. His portrayal is more instinctual and more chilling.
"I just mean that he happens along like a shark swimming through the water, and when he comes across something edible, he eats it," Spencer says.
ON NOV. 15, 1983, EDDIE MOSLEY becomes a free man once again.
His attorney wins a retrial on appeal and negotiates a reduced sentence. Since he has already served nearly 3 1/2 years, time is subtracted from the new sentence and he is released within a week. Dr. Spencer's opinion is never formally presented to the court.
And the killings begin again.
A month after Eddie's release, a group of boys finds the body of Geraldine Barfield, 35, in a field behind the Immanuel Church of God in Christ in the northwest section of Fort Lauderdale.
Six weeks after his release, on Christmas Day, the body of Emma Cook, 54, clad only in a red sweater, is found in an abandoned block house strewn with beer cans.
Unlike the others, Emma Cook's body is found shortly after her death. Semen samples compatible with Eddie's are lifted from her clothing.
Eddie is a suspect, but the evidence is considered inconclusive. Four years will pass before Eddie makes his dramatic confession in May 1987 and is charged with the murder of Emma Cook.
In the meantime, he is still on the streets.
On May 16, 1984, Eddie is again charged with sexual battery.
While "hustlin'" on the street, Eddie begins talking to a woman in Bass Park and invites her to a field to share some beer and marijuana.
It is a scenario that has occurred many times during the past 15 years. How many times did women take what they wanted from the retarded junk man and walk away? And how long before Eddie learned to get what he wanted?
Eddie has never denied meeting women and having sex with them.
"I got a lot of women's out there. We have sex. Come to my house or somewheres. No problem," Eddie says. But Eddie also says of his sexual partners, "If she disfuse me, I don't bother her. I do not touch her."
But street people tell a different story of Eddie's dealings with women.
"I have seen him slap them and hit them and pull their hair and choke them," says Elijah James, a crack dealer from the northwest streets.
"He goes off and he say you going to do this, you ain't going to play with me, you smoked my dope, you tell me you're going to make love.
"He goes off, the man goes completely off. He's a raging bull and don't nobody try to stop him because most of the people be scared of him."
The woman Eddie met in Bass Park, however, charges that he demanded sex, then raped and tried to choke her.
Eddie is arrested and once again evaluated by a court-appointed psychiatrist. Dr. Arnold Zager had seen Eddie twice before, in 1980 and 1981. His evaluation surprises no one at the Fort Lauderdale detective bureau.
"This gentleman, if released, will be of danger to society in the future and most definitely will be prone to commit future acts of sexual battery," Zager says.
Eddie pleads not guilty to the charge. During the trial his defense attorney reveals the woman's history of prostitution and argues that she had given consent to the sex act.
The jury finds Eddie not guilty, and he is released on Oct. 25.
In the next two months, the bodies of two women are found inside churches in the northwest section. Both have been raped and strangled in vacant lots and dragged into the buildings. Eddie Mosley is listed as a suspect, but again the evidence is inconclusive, and he is not charged.
Police finally admit that what they have may be the work of a serial killer, and the Broward Sheriff's Office asks the FBI for help.
At the time the FBI gets involved, the Bureau is perfecting a serial killer unit which would become its Violent Criminal Apprehension Program (VICAP). The results of its study is stunning.
Without any information on any one suspect, and using police and medical examiner reports from Fort Lauderdale, the VICAP unit sends back a profile of the suspect detectives should be looking for:
An unmarried, middle-aged black man living in the area of the murders.
He would be a streetwise, school dropout with a history of mental illness and below-average intelligence.
He would have no military experience, would dabble in alcohol and drugs and be a loner who walked the streets at night.
He would have been questioned before about the allegations and have denied them.
He would have been irritable and impulsive before committing the crime and would feign illness afterward.
It is an unerring portrait of Eddie Lee Mosley.
On Feb. 24, 1987, The raped and strangled body of Santrail Lowe, 24, is found in a junkyard on Northwest Sixth Place.
But the case is not considered a priority. It is handed to detective Kevin Allen, the newest investigator in the Fort Lauderdale homicide division.
After two weeks with little success, Allen looks for help and finds Doug Evans, who has been transferred from the homicide unit and is two months from retirement.
For the next three months, Allen gathers details of the 12 unsolved murders that took place within walking distance of Eddie Mosley's home. He interviews psychiatrists, reinterviews rape victims and talks to inmates who shared prison time with Eddie. He checks school and institutional records, and then takes his mountain of information to the most respected criminal profilers in the FBI's VICAP program.
After digesting Allen's material, the FBI sketches a scenario for handling future contacts with Mosley.
On the night of May 17, 1987, when Eddie is picked up for stealing the nursery plants, Allen knows Eddie almost as well as Eddie knows himself.
"He's much more savvy than anyone ever gave him credit for," Allen says. "When we finally got the chance to interview him, we did everything the profilers suggested. After five hours he just said, 'Well, I guess they got me.'"
On July 22, 1987, Eddie Lee Mosley is indicted by a Broward County grand jury for the murder of Emma Cook and Theresa Giles.
"Some people will throw out figures like 25 to 30 murders and 200 to 300 rapes," Allen says. "We've tried to concentrate on the ones we're sure of, and all I can say is that it shouldn't have gone on as long as it did.
"There was a breakdown of the total system—the cops, the attorneys, the psychologists. We're all responsible."
But the murder indictment is not the end of the Eddie Mosley story.
On Oct. 23, 1987, court-appointed psychologists and psychiatrists again testify about Eddie's mental condition. The court finds him mentally incompetent to stand trial for murder.
Broward Circuit Judge Robert Carney orders Eddie to be held under tight security at one of the state's mental hospitals and asks that a report on his mental condition be issued in six months.
Under Florida law, if Eddie's mental condition does not improve in five years, the criminal charges against him may be dismissed. After that, it would once again be up to the doctors to recommend whether Eddie should return home. Then a judge would have to make a decision.
The conclusions of one of the many psychological reports on Eddie is foreboding. This one is from clinical psychologist I. Bruce Frumkin, in an evaluation dated Oct. 17, 1987:
"Mr. Mosley does not appear to meet the criteria for involuntary hospitalization. While he is moderately mentally retarded and would be unable to live entirely on his own without suffering from neglect, prior to his arrest he was doing quite well living with his mother and siblings.
"Currently, Mr. Mosley's mental retardation and psychological problems do not make him dangerous to himself or others..."
EPILOGUE:
TODAY, EDDIE MOSLEY IS BEING held at the Corrections Mental Health Institution in Chattahoochee. His guilt or innocence, which can only legally be decided by a jury, may never be determined.
And if he is released?
Doug Evans thinks he knows the answer. Says the ex-detective: "Everywhere Eddie goes, murder will follow."
---
Eddie Lee Mosley
"Worse than Gacy": Case Mocks Justice
By Fred Grimm
Feb. 4, 2001
Eddie Lee Mosley's doctors reported that he worked hard to overcome the "disability'' that led to his commitment to a state hospital. And they rewarded that diligence by allowing Eddie Lee out into the community on a supervised work detail.
"Supervised work detail'' was one of the phrases in the hospital status report that left Detective John Curcio fairly astounded. And "community contact.''
Curcio said, amazed just to say the words aloud, that Mosley was said to have "earned community contact. Those were the exact words. He had earned community contact.''
His reaction turned to something like horror when he read in the same upbeat report how the "developmentally disabled'' Eddie Lee Mosley was "quite anxious to get back to his family and community.''
Eddie Lee's "community'' is Fort Lauderdale. And "developmentally disabled'' must be one of the nicer euphemisms for rapist-killer. And not just any rapist-killer, but a man who police believe plundered lives with such random efficiency that he surely must be one of the most horrifying figures in Florida history.
"Worse than Bundy. Worse than Gacy,'' insists Doug Evans, the retired Fort Lauderdale detective who pursued Mosley for years. "I think he killed 25 to 30 women in this area. God knows how many in all. He traveled around some.''
He was prolific enough of a killer that two of his murders could be hung on other men. Frank Lee Smith spent 14 years on Death Row before dying there of cancer, declaring his innocence in the 1985 murder of 8-year-old Shandra Whitehead to the end. Police say the preliminary analysis of DNA samples found on Shandra matches the DNA of Eddie Lee Mosley.
And in 1979, police had extracted a confession out of a retarded carnival worker named Jerry Frank Townsend for a string of killings, including the brutal rape and murder of 13-year-old Sonja Yvette Marion in northwest Fort Lauderdale. Last year, Curcio, who had inherited Evans' longtime skepticism of the Townsend confession, pursued the old DNA evidence from the Marion case. He came up with a match - Eddie Lee Mosley.
Add police estimates of another 100 rapes. And suddenly sterile bureaucratic words now associated with Eddie Lee Mosley like "supervised work detail'' and "community contact'' take on a sinister tone. "I thought, `Here we go again,' '' said Curcio.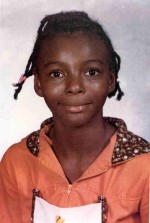 Sonja Marion, victim
---
Murder suspect will be evaluated
54-year-old detained in hospital since 1990 could face charges in slayings
By Paula McMahon and Ardy Friedberg
Saturday, March 31, 2001
A Broward County man who has been linked by DNA evidence to the murders of two children and is the prime suspect in many other homicides will be evaluated for the first time since 1990 to see if his mental condition has improved to the point he could stand trial.
Circuit Judge Joyce Julian agreed Friday to appoint two or three psychologists to evaluate whether Eddie Lee Mosley is competent to go to trial. If he is found competent -- unlikely, his public defenders say -- prosecutors will be able to refile murder charges against him in previously dismissed cases and add new charges.
Mosley has been involuntarily committed to a state psychiatric hospital since 1988, when a Broward judge ruled that he was not legally competent to go to trial for the murders of two women. Those charges were dismissed in 1990, as the law requires, because Mosley showed no sign of improvement.
But recently, Mosley's name resurfaced as a suspect in several unsolved Broward murders. He came under scrutiny again last year when DNA testing exonerated Frank Lee Smith in the 1985 murder of 8-year-old Shandra Whitehead. Smith died of cancer on Death Row before testing connected Mosley to that murder.
The Smith case caused the Broward State Attorney's Office earlier this year to ask the Broward Sheriff's Office and Fort Lauderdale police to review any cases that were ever linked to Mosley, Smith or another man, Jerry Frank Townsend, who is in prison on other murder convictions.
The Sheriff's Office is reviewing five cases that were blamed on Townsend.
In a separate development last year, Fort Lauderdale police reopened the July 1979 murder of 13-year-old Sonja Yvette Marion, and DNA testing matched Mosley's hair to semen found on the victim's clothing. The Marion murder was initially blamed on Townsend, but prosecutors dropped the charges against him in that case because his confession did not match the circumstances of the crime.
A warrant for Mosley's arrest in the Marion case was issued in December. However, prosecutors advised detectives not to serve it on Mosley because if he is found to be legally incompetent again, the charge would have to be dropped.
Mosley, who turns 54 today, is being held under an involuntary civil commitment at the Tacachale facility for developmentally disabled adults in Gainesville.
"As a result of the Frank Lee Smith case, Eddie Lee Mosley is a suspect in several cases including those attributed to Jerry Townsend," prosecutor Chuck Morton, who requested the re-evaluation, said in court Friday.
Because Mosley has been detained in the hospital on the ground that he is a danger to himself and others, his legal competency has not been evaluated since July 1990, Morton said.
Broward assistant public defenders Bill Laswell and Steve Michaelson did not object to the evaluations but said they may want to attend the sessions.
Fort Lauderdale Police Detective Mike Reed would not say that Mosley was a suspect in several open murder cases being handled by his department.
"These cases are open and active investigations," he said. "They occurred in the same period that Mosley was active in the community."
The open Fort Lauderdale cases include the Marion case and those of an unidentified female in 1972; Vetta Turner in 1973; Susan Boyton in 1979; Arnette Tukes in 1980; Gloria Irving in 1980; Geraldine Barfield in 1983; Emma Cook in 1983, and Santrail Lowe in 1987.
---
DNA ties Mosley to 6th slaying
Tests link alleged serial killer to 1984 strangling
By Daniel de Vise - South Florida Sun-Sentinel
Thursday, May 3, 2001
DNA evidence released Wednesday points to accused serial killer Eddie Lee Mosley in the 1984 slaying of Teresa Giles, the sixth murder linked to Mosley in a flurry of genetic testing over the past several months.
Surviving relatives of Giles, who died at age 22, said they hoped that the new evidence will bring Mosley to justice. Her raped and strangled body was recovered near a church altar on Dec. 18, 1984, one of several similar murders that haunted a northwest Fort Lauderdale neighborhood in the 1970s and 1980s.
"I do believe you reap what you sow. No crime should go unpunished,'' said Cynthia Burgess, who said Giles was her uncle's girlfriend. "She was very sweet, very giving, a very compassionate person.''
Prosecutors charged Mosley with the Giles murder in 1987. But a judge ruled him mentally incompetent to stand trial, and the charge was dropped. Mosley, now 54, remains confined in the Tacachale Center for developmentally disabled adults in Gainesville and is undergoing a new psychological evaluation.
If a judge finds Mosley competent, prosecutors likely will charge him with the Giles murder and five others linked to him by DNA evidence.
"It certainly makes the case that we had presented years ago stronger,'' said Charles Morton, chief of the Broward State Attorney homicide division.
Steven Michaelson, an attorney for Mosley, said his fitness to stand trial remains the most pressing concern.
"The question is whether or not he's competent,'' Michaelson said. "We don't believe he's any more competent now than he was when he was hospitalized in the late '80s.''
Giles' death is one of about a dozen slayings from the 1970s and 1980s that prosecutors are revisiting with modern DNA technology to find possible genetic links to Mosley. The work is a collaboration between the Broward State Attorney, the Broward Sheriff's Office and the Fort Lauderdale Police.
The sweeping review began after investigators discovered DNA matches to Mosley in a pair of murders blamed on other men. In the most dramatic case, Frank Lee Smith went to Death Row and died of cancer before DNA evidence last December linked Mosley to the 1985 slaying of 8-year-old Shandra Whitehead.
Suspected in a string of rape-murders in the Dillard High School area of Fort Lauderdale and unincorporated Broward, Mosley has yet to stand trial for a single slaying because of his retarded mental state.
Giles' family last saw her on the way to the store. Her body was recovered inside United Church of God, 1151 NW 27th Ave. in unincorporated Broward.
Prosecutors were set to go to trial against Mosley in 1987 on charges that he murdered Giles and Emma Cook, 54, found raped and strangled in a deserted concrete shed on Christmas Eve, 1983. They said he had confessed to both crimes, although no physical evidence tied Mosley to the Giles murder.
But a judge ruled him incompetent to stand trial, citing psychiatric testimony that Mosley had the intelligence of an 8-year-old.
Investigators say they were confident all along the DNA test on semen recovered from the Giles crime scene would match Mosley.
"We did not have any doubt about the outcome of this,'' said Cheryl Stopnick, spokeswoman for the Broward Sheriff's Office.
DNA evidence against Mosley began piling up in October, when genetic testing linked him to the murder of 13-year-old Sonja Marion at a Dillard High ballfield. Another man, Jerry Frank Townsend, was wrongly blamed for that crime.
Frank Lee Smith's exoneration followed. In April, DNA evidence matched Mosley to three more murders -- two of them formerly blamed on Townsend.
Broward Sheriff Ken Jenne ordered a review of evidence against Mosley, Townsend and several Death Row inmates in March in response to the controversy sparked by the initial DNA findings against Mosley.
The inquiry appears to be spreading beyond those cases. Prosecutors and public defenders have agreed to test DNA evidence from a 1983 killing that put a Miramar teen in prison for life, according to Broward State Attorney spokesman Ron Ishoy.
Anthony Caravella was convicted of the rape and stabbing death of Ada Cox Jankowski, 58, largely on the strength of taped confessions. His attorneys believe DNA evidence may prove his innocence.
---
Eddie Lee Mosley
September 1, 2001
Fort Lauderdale police announced DNA evidence has linked a suspected serial killer Eddie Lee Mosley to the death of an eighth woman slain in 1984.
Mosley, who has been involuntarily committed to psychiatric institutions since 1988, was genetically linked to the rape and murder of 29-year-old Loretta Young Brown.
Previous DNA tests have linked Mosley to the seven other deaths -- five women, a teen-ager and a girl.
Mosley has not been charged with any of the killings because he has been found incompetent to stand trial in two of the murders. Prosecutors began testing Mosley's DNA against several South Florida murders after tests linked him to the 1985 slaying of 8-year-old Shandra Whitehead.
He is suspected of slaying up to 16 women and young girls in the Fort Lauderdale area between 1973 and 1987.
---
Eddie Lee Mosley
November 17, 2001
According to a court-appointed psychologist, Eddie Lee Mosley, who has been linked by DNA to the rapes and murders of eight females, including a teenager and a child, is incompetent to stand trial for those crimes because he is mentally retarded.
Mosley, 54, was evaluated in the state psychiatric hospital in Chattahoochee, where he is confined. "It is the opinion of this examiner that Mr. Mosley is incompetent to proceed," psychologist Trudy Block-Garfield wrote in the competency evaluation report.
She added Mosley does not have a rational understanding of the murder and rape charges against him, does not understand what the death penalty means, did not understand the role of his lawyer or the prosecutor and would not be able to give reasonable and relevant testimony.
---
Eddie Lee Mosley
November 17, 2001
According to a court-appointed psychologist, Mosley is incompetent to stand trial for those crimes because he is mentally retarded. Mosley was evaluated in the state psychiatric hospital in Chattahoochee, where he is confined. "It is the opinion of this examiner that Mr. Mosley is incompetent to proceed," psychologist Trudy Block-Garfield wrote in the competency evaluation report. She added Mosley does not have a rational understanding of the murder and rape charges against him, does not understand what the death penalty means, did not understand the role of his lawyer or the prosecutor and would not be able to give reasonable and relevant testimony.
Block-Garfield wrote that Mosley functions somewhere in the range of a 51/2-year-old and an 11-year-old, with the verbal ability of a 7-year-old, and that over the years his IQ has tested in the high 40s to the low 60s. "In virtually all testing, he scored in the mentally retarded range," she wrote. "There is no real indication that Mr. Mosley is psychotic, and it is questionable that he ever was psychotic."
Fort Lauderdale homicide detective John Curcio has maintained that Mosley was putting on an act in his interviews with psychologists through the years.