Inmate 151281 - Cody James Martinez
On June 12, 2003, Cody Martinez was at a friendís house when another friend, Jonathan Summey-Montano, arrived with the victim. Once inside, Martinez and Summey-Montano decided to rob the victim.
After joking with the victim, Martinez punched him in the face, then kicked and punched him for several minutes. Martinez and Summey-Montano eventually took the victim to the kitchen, where he was forced to lay on his stomach while they and another friend kicked him repeatedly.
Eventually, Martinez directed two other friends to pull a car around the back of the house. While the car was being moved, Martinez returned to the kitchen with a shotgun, then bludgeoned the victimís head with the weapon.
Martinez and Summey-Montano then bound the victimís hands with wire and his feet with duct tape. After the victim was bound, they removed his shoes and socks and robbed him of his money and jewelry. They placed him into the trunk of the car, and proceeded to the victimís apartment.
At the victimís home, Martinez and Summey-Montano stole computer equipment, liquor, jewelry, drugs and music CDís. They returned to the vehicle, which then would not start. They pushed the car to a nearby gas station, attempted to fix it, and eventually called a friend for a ride.
Once the friend arrived, they got both cars to a residential street, loaded the victim into the cargo space of the new vehicle and drove to a remote area near the Tucson airport.
At the desert area, Summey-Montano dragged the victim out of the vehicle. They instructed him to stand up, then beat him to the ground and continued punching and kicking for several minutes. After beating him, Martinez shot him twice with a shotgun. Martinez covered the victim with trash and lit the body on fire.
A police officer noticed the smoke and subsequently pulled over the vehicle leaving the scene. Martinez and the others were arrested shortly thereafter.
PROCEEDINGS
Presiding Judge: Hon. Howard Fell
Prosecutor: Teresa Godoy & Kellie Johnson
Defense Counsel: Richard Parrish & Chris Kimminau
Start of Trial: November 1, 2005
Verdict: November 9, 2005
Sentencing: November 18, 2005
Aggravating Circumstances
Pecuniary gain
Especially heinous, cruel or depraved
PUBLISHED OPINIONS
[Direct Appeal pending before the Arizona Supreme Court]
---
Cody Martinez Ė Latino, age 21
Sentenced to death in Pima County, Arizona
By: A jury
Date of Crime: 6/12/2003
Prosecutionís case/defense response:
Martinez and his cohort planned to rob Francisco Aguilar of drugs. Martinez and his cohorts kidnapped, beat, and stuffed Aguilar into the trunk of a car. After Martinez and his cohorts ransacked Aguilarís apartment, they drove Aguilar to the desert where they beat him again. One of Martinezís cohort stabbed Aguilar in the abdomen. Aguilar pleaded for his life but Martinez told him to shut up and then shot Aguilar twice. Aguilarís body was covered with a mattress and set on fire.
An officer went to investigate the smoke and pulled over Martinez and his cohorts close to the area where the smoke was coming from. Martinez told the officer that he had just been at a barbeque. The defense argued that one of Martinezís cohorts could have been the one who shot Aguilar.
During the penalty phase, the defense argued Martinez was raised in an abusive and dysfunctional family, which included a mother who abused drugs and later did drugs with her children. The defense also argued Martinezís cohorts sentences ranged from two and a half years to life in prison with the possibility of parole after 25 years.
Prosecutor(s): Teresa Godoy
Defense lawyer(s): Chris Kimminau, Richard Parrish
Sources: Arizona Daily Star 11/5/2005 (2005 WLNR 18918417), 11/10/2005 (2005 WLNR 19265547), 11/16/2005 (2005 WLNR 19467384), 11/19/2005 (2005 WLNR 19671484), 12/17/2005 (2005 WLNR 22471348).
---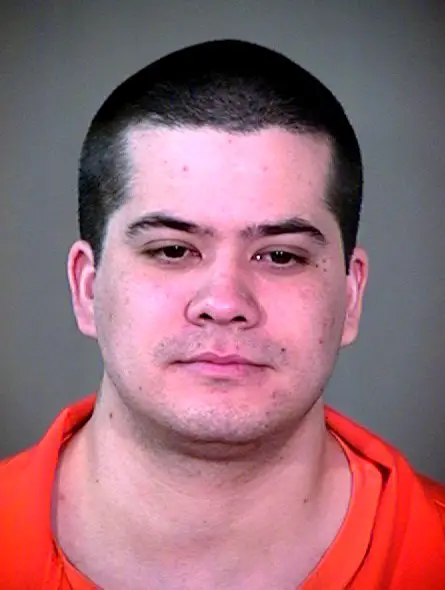 Cody James Martinez