Finding trauma next door
By Ginia Bellafante; William Dowell / Jackson Township and Andrea Sachs
Time.com
Monday, Oct. 13, 1997
On Saturday, Sept. 27, in the middle of the afternoon, 11-year-old Eddie Werner left his home in the Oakley Hills development in Jackson Township, N.J., outfitted in a very grownup weekend wardrobe of black jeans, a black shirt and sneakers, but holding on to a modest childlike wish--that he could sell enough candy and wrapping paper for his school's fund-raising drive to earn the grand prize of a pair of walkie-talkies. He set out to achieve his goal by knocking on the doors of the comfortable middle-class houses that dot the untroubled streets of his neighborhood. And he set out by himself.
That same afternoon another Jackson Township boy had far graver matters on his mind. From August to December last year, Sam Manzie, 15, had allegedly been involved in a sexual relationship with 43-year-old Stephen Simmons of Holbrook, N.Y., a convicted pederast whom Manzie had met over the Internet.
Since late August, though, Manzie, with the consent of his parents, had been assisting New Jersey prosecutors in an effort to build a criminal case against Simmons for sexual abuse. Manzie kept up phone contact with Simmons so their conversations could be taped. Three weekends ago, however, the boy took a hammer to the recording device police had installed in his family's home, destroyed tapes and announced that he would no longer comply with the investigation.
On Sept. 24, Manzie's parents tried unsuccessfully to have him committed. Three days later, Manzie met Eddie Werner at the older boy's front door. By Oct. 1, Manzie had been charged with sexually assaulting and murdering the child.
According to investigators, Edward Werner arrived at Manzie's home (the older boy's parents were out) after 5:30 that Saturday afternoon to make his sales pitch. Manzie, who did not know Werner, then allegedly molested and strangled him, stuffed his body into a suitcase and hid it until the following day before disposing of the corpse in a wooded area that separates the Manzie and Werner neighborhoods. Police discovered Werner's body two days after his disappearance.
The dual tragedy in Jackson Township, a New York City suburb of 36,000, cut to parents' worst fears about how much freedom they can really afford children to roam sidewalks or cyberspace. Community members and the local press were quick to ascribe larger blame for the horrid crime. Shouldn't the unregulated Internet be made accountable? Or the depressing lyrics of the rock songs Sam Manzie loved? Or the Christa McAuliffe Middle School for allowing students to solicit door to door?
What is certain about this case is that Sam Manzie was suffering a particularly tortured adolescence. He failed to complete his freshman term at an all-boys Catholic school this year, and it seems he might not have been attending school this fall. From age 12, Manzie, a bright boy, grew increasingly solitary and began spending more and more time alone with his computer. He created a home page on the Web that told of his passion for the band Smashing Pumpkins and expressed his wish for true friends.
The vulnerable teenager came into contact with Simmons during a foray into an America Online chat room aimed at homosexual men. While few sexual predators actually succeed in finding victims online, Simmons managed to arrange an in-person meeting with Manzie last year at a mall in Freehold Township, N.J. The two got together afterward, as Simmons' credit-card receipts indicate, in several motels in the state, police say. At one point Simmons drove Manzie to his Long Island, N.Y., home for a weekend stay during which the older man allegedly tried to share the teen with his 59-year-old lover.
How Manzie managed to meet Simmons continually for months without his parents' knowledge is something of a mystery, but Sam Manzie's lawyer, Michael Critchley, is quick to defend their nurturing: "They provided support, they supplied understanding. When necessary, they supplied psychiatric assistance. As much as could be done, they did." The Manzies finally learned of the relationship when they noticed phone calls to Simmons on their long-distance bills. The Manzies sent Sam to a therapist and then warned Simmons to stay away from their son. His therapist contacted authorities about the boy's abuse.
Why his parents did not go to the police immediately is unclear. An equally troubling question is why the couple then complied with authorities who thought it necessary to use a fragile teenager as an informant in a case against a known pedophile.
Professor John Myers, a child-abuse expert at the McGeorge School of Law, explains that using young victims for telephone undercover work in this kind of case is a common practice. However, according to Andrew Vachss, a New York City lawyer with expertise in child sex crimes, investigators could have dug up entire on-line conversations between Manzie and his abuser and got good evidence with a search warrant against Simmons. Because of the documented motel visits, he says, prosecutors were not desperately in need of corroborating information to charge twice-convicted Simmons.
Moreover, says Vachss, "it isn't uncommon for someone who has been attacked in that way to feel a sense of complete depersonalization and diminishment, to feel like an object. The rage--his smashing equipment--pretty clearly and symbolically reflects that Manzie felt used in some way." "We are afraid of Sam," his father Nick had said in pleading with a judge to have his son committed. The judge refused, calling Sam "a fine young man."
The violent act he allegedly committed has left a once secure town uneasy. Says Jackson Township Mayor Vicki Rickabaugh: "I've always told my children not to talk to strangers or go to strangers' houses. It's every mother's cry. But how do you explain to a child that he can't talk to another child? You can't."
---
N.J. teen-ager Sam Manzie pleads guilty in murder of 11-year-old boy
By Bryan Robinson - CourtTV.com
March 19, 1999
TOMS RIVER, N.J. (Court TV) — The New Jersey teen-ager accused of killing an 11-year-old because of an alleged rejection of sexual advances has pleaded guilty to knowing and purposeful murder.
In a Toms River courtroom Friday afternoon, 17-year-old Sam Manzie admitted luring Eddie Werner into the bedroom of his home and strangling him with an alarm clock cord in September 1997. Manzie then described how he stuffed Werner's body in a suitcase and deposited the suitcase in a wooded area near his home.
Manzie was charged with murder, robbery and aggravated sexual assault. Although the aggravated assault and robbery charges were dropped under the plea agreement, Manzie could still face 30 years to life in prison when he is formally sentenced April 14.
Jury selection in Manzie's trial was scheduled to begin April 12. Charged as an adult, Manzie was 15 at the time of his encounter with Eddie Werner. He would not have been eligible for the death penalty because he is still a juvenile.
The day of his murder, Werner was going house to house selling various items for the PTA. Prosecutors said that on Sept. 27, 1997, Manzie lured the 11-year-old Jackson Township resident into his home, where he robbed, raped and murdered the sixth grader. Werner reportedly hoped to sell the most items so he could win a walkie-talkie set.
Manzie's slaying of Werner attracted nationwide attention not only because of the youth of those involved, but also because of the gruesome nature of the murder. This combined with Manzie's troubling relationship with an alleged pedophile named Stephen Simmons indicated that the defendant was mentally ill.
Manzie met Simmons in an America Online chat room, and according to prosecutors, carried on a sexual relationship that included hotel room romps and photographs of sex acts. Simmons still faces a sexual assault charge for his relationship with Manzie.
Manzie's defense had planned to argue a diminished capacity defense in which they would have claimed that he suffered from a mental defect that prevented him from forming the intent to kill Werner. They also may have suggested that Simmons' influence may have led Manzie to commit murder. Manzie's troubled past and relationship with a pedophile could help him get a reduced sentence and obtain the therapy for his alleged mental illness. Prosecutors claimed Manzie killed Werner after he rejected his advances and took a picture of Werner's half-naked body, a necktie and alarm cord around his neck. Werner's body was found two days later.
The murder occurred three days after Manzie's parents unsuccessfully sought to have a judge commit him to a mental institution because of erratic behavior. Before Friday's hearing, the victim's mother, Valerie Werner, said she was relieved Manzie is pleading guilty.
"Obviously, sitting in court and dredging up everything would be very difficult, hard for the kids, the family and his friends," Mrs. Werner said. "I'm just glad we won't have to go through that."
---
Victim's Parents Reconcile With Killer's
By Laura Mansnerus - The New York Times
Tuesday, September 28, 1999
They had regarded each other in enmity and silence for two years, having become entangled for the most horrible of reasons, but today, the parents of Eddie Werner and the parents of Sam Manzie stepped forward somberly to say they were reconciling.
The murder of the Werners' son by the Manzies' son had spread recriminations throughout this Ocean County township that only worsened when the Werners named the Manzies as defendants in a wrongful-death lawsuit filed last week. Edward G. Werner, Eddie's father, said today that Sam's parents, Nicholas and Delores Manzie, would be dropped from the suit, which still names psychiatrists and institutions that treated their son.
''The anger has to stop,'' said Mr. Werner, standing with his wife, Valerie, and the Manzies in the yard of a local clergyman who had brought them together over the weekend.
''It's a miracle,'' Mr. Manzie said in an interview on Sunday night. ''It's such a burden lifted. I would have turned around at any time and forgiven the Werners for things they said about us, but now Mr. Werner has done that.''
Exactly two years ago today, 11-year-old Eddie Werner set out from his house here to sell candy and wrapping paper for a school fund-raiser. Sam Manzie, then 15, invited the boy into the Manzie house, then sexually assaulted and strangled him. The next night, Sam's mother called the police and turned him in.
Since then, Mr. Werner, a lawyer, has become an advocate for victims' rights and is a Democratic candidate for a seat in the New Jersey Assembly. The Manzies are on the verge of bankruptcy after financing their son's defense, said Mr. Manzie, a manager for a trucking company. His wife gave up her job as an organizer of casino trips and now works as a waitress.
The Manzies have contended that the psychiatrists who treated Sam shortly before the murder should have been aware of an earlier diagnosis of ''psychopathic tendencies,'' based on his history of setting fires and abusing the family dog. In the week before the murder, the Manzies tried to have their son hospitalized in a psychiatric institution, but were turned away by hospital personnel. They have said their son was pushed to the breaking point by his affair with a Long Island man he had met over the Internet, and then by the prosecutors who had enlisted him in a sting operation to arrest the man.
The Werners' lawsuit claims that Sam's psychiatrists were negligent. But initially, the Werners also blamed Sam's parents, maintaining that they were also negligent and should have known from his violent and destructive episodes that he was dangerous, particularly to children, given their discovery of child pornography that he had collected.
The two couples stood apart during the court hearing in April at which Sam was given a 70-year prison sentence for first-degree murder. Afterward, the Werners refused to speak to the Manzies.
But on Saturday, five days after the Werners' complaint was filed in State Superior Court in Toms River, Mr. Werner called the Rev. Thomas P. Geoffroy, a family friend and pastor of the Christian Life Fellowship Church in Jackson Township, and asked if he would arrange a meeting with Mr. Manzie.
That night, Mr. Manzie said, while his wife was at work and he was rushing out to visit their son at the New Jersey State Prison in Trenton, he found the minister's message on his answering machine. On Sunday, the three men met at the church.
''I pulled up first and Mr. Werner was right behind me,'' Mr. Manzie said on Sunday night. ''He walked up to me and we hugged each other and cried like babies.'' He said they met and prayed with Mr. Geoffroy for about an hour. ''It was beautiful.''
This morning, before their news conference, Mrs. Manzie and Mrs. Werner spoke for the first time. Dressed in suits and standing in a neat row, the four parents spoke briefly before filing back into the pastor's house.
Mr. Geoffroy said he had not been surprised to get Mr. Werner's call. ''I don't believe the lawsuit was ever in the hearts of the Werners,'' he said. ''The legal profession and the media get in the way of healing.''
He also said of the two couples, ''I don't think either one realized what would happen when word got out that there was a lawsuit.''
Last week, that news brought pointed remarks about both families on radio call-in shows and on an Internet forum. On Friday morning, after a host on a New Jersey radio station questioned whether the Werners should be suing the Manzies, a distraught Valerie Werner called in to deny the host's assertion that the Werners were suing the Manzies to exact revenge.
The Werners' suit names five psychiatrists; the Shoreline Behavioral Health Center in Dover Township, where Sam Manzie was under regular care; Kimball Medical Center in Lakewood, where he was treated twice as an emergency psychiatric patient and sent home, and the St. Barnabas Health Care System, which operates both institutions.
At his sentencing, Sam told the court that he had pleaded guilty, against his lawyers' advice, to avoid causing either family more suffering. ''I feel so sorry for all the suffering I put so many people through,'' he said. ''The lives of my own family -- they have gone through so much. Even more so, there is the Werner family, Mr. and Mrs. Werner. They have lost their child.''
Mrs. Manzie told reporters that she spoke with her son, now 17, for about five minutes this morning. He had heard about the families' reconciliation on the radio, she said. Asked to describe his response, she replied, ''No reaction, really.''
---
Pedophile gets 5 years despite plea from victim
By John Currant - The Associated Press
November 13, 1999
FREEHOLD -- A pedophile who admitted molesting teenage killer Sam Manzie was sentenced to five years in prison Friday, despite a courtroom mercy plea by the victim.
In his first public statement about his relationship with Stephen P. Simmons, Manzie called Simmons a good role model and said he has fond memories of their time together. But prosecutors and the teen's parents said Simmons was an evil, manipulative child molester who wielded a Svengali-like influence over Manzie after meeting and befriending him through an Internet chat room when Manzie was 14.
Manzie, 17, of Jackson Township in Ocean County, is serving a 70-year prison term for the 1997 killing of Eddie Werner, 11. Simmons, 45, of Holbrook, N.Y., had pleaded guilty to criminal sexual contact and child endangerment this year. He could be out of prison in about four months under the sentence handed down Friday by Superior Court Judge Michael Farren. The sentence calls for a 2 1/2-year parole ineligibility. But Simmons has already served more than two years while awaiting trial. "The sad fact is that it won't be too long before he's out of prison again," said Edward P. Werner, the dead boy's father. "He's going to intrude on other people's lives. He's going to destroy children. He's going to wreak havoc on another family."
A disturbed loner with a history of abusing animals and small children, Manzie lured Werner into his home as the boy sold PTA merchandise door to door. Manzie attempted to have sex with him before strangling him with the cord of an alarm clock. Manzie's parents say the relationship with Simmons and Manzie's cooperation in a police sting aimed at gathering evidence against Simmons helped push him over the brink in the days before the killing. Manzie originally cooperated with investigators, but later destroyed the equipment they had placed in his bedroom to tape-record his telephone conversations with Simmons.
That turned out to be only the first time Manzie undercut the prosecution of his molester. He refused to testify against Simmons at trial and was held in contempt. His defiance hampered the prosecution's case against Simmons because Manzie was the only eyewitness for many of the alleged crimes. As a result, seven of the nine charges against Simmons were thrown out at trial.
On Friday, Manzie walked into the courtroom escorted by a half-dozen sheriff's deputies, nodding slightly to Simmons before he sat in the jury box, about 5 feet from Simmons. When it was his turn to speak, the gaunt, handcuffed teenager stood up and pulled out a written statement, reading aloud from it as his parents and Werner's father looked on from the hushed gallery.
"Steve, you got what you wanted, but I also got what I wanted," he said. He called Simmons "a positive adult role model who encouraged me to stay in school, get counseling, and mend my relationship with my parents." By the time police began investigating his affair with Simmons in 1997, Manzie said, it was already over. He agreed to cooperate because authorities threatened to prosecute him if he didn't, he said, but he later had a change of heart because he felt bad about turning on Simmons to spare himself. "I decided to make it up to Mr. Simmons by getting myself in trouble," he said. He destroyed the equipment and called Simmons to warn him of the investigation, he said. He also encouraged Simmons to leave New York State, to avoid prosecution. "I don't know why he didn't," Manzie said. Finally, he asked Farren to go easy on Simmons. "Your honor, in sentencing Mr. Simmons, please keep in mind that he never was violent toward me. Your honor, please keep in mind that he never forced me to do what I didn't want to do. Your honor, please keep in mind that I never regretted the relationship," Manzie said.
Although he balked at granting Simmons leniency -- he gave him the maximum penalty -- Farren agreed to overturn a six-month contempt-of-court sentence he had given Manzie for refusing to testify.
Soon after Manzie's address, Simmons got the chance to talk. He called the chain of events leading up to the Werner killing "a one-in-a-million happening." He admitted committing a crime and said that if he had not met Manzie, Werner never would have died. "If I could sacrifice my life to bring back Eddie Werner, I would do so. I am not an evil person," Simmons said. Simmons also pledged to stay in touch with Manzie when Simmons gets out of prison, to fight on behalf of "gay teens" and to fight "aggressive investigations."
The statements outraged Manzie's parents and Werner's father. "He did a good job in grooming his prey," Nicholas Manzie said. "He still has control over his mind." Said Werner: "It made me physically ill to hear that pile of filth utter my son's name."
Simmons won't be out immediately. He will become eligible for parole in four months, but Manzie's parents and Werner vowed to block it if possible. In the meantime, authorities in Suffolk County, N.Y., may prosecute Simmons on sex charges stemming from his admission that he had sexual relations with Manzie at Simmons' house.
Nicholas Manzie, who has recently become friendly with talk radio host and Guardian Angels founder Curtis Sliwa, said he recently joined the Cyber Angels, an arm of Sliwa's group that tries to protect children from cyber stalkers like Simmons. "His [Simmons'] playground is the Internet. And he'll be in that playground again. I'm committed to becoming an expert in that playground. When Mr. Simmons goes on line and communicates with a child, that child may be me," Nicholas Manzie said.
Copyright © 1999 Bergen Record Corp.
---
Quis custodiet ipsos custodes?
In Memoriam: Edward Werner, 11 years
And the well-being of Sam Manzie, 15 years
By Frans NL, translated from the Dutch NVSH Lwg JORis Newsletter
A News item
In September 1997, the 15 years young Sam Manzie was held in a youth custodial unit in the USA. He is alleged to have molested and murdered 11 years young Edward Werner. All the media mention the fact that Sam Manzie was "sexually abused" by a man whom he sought out and found via the Internet. Only a small part of that media, specifically some web sites and newsgroups on the Internet tell the whole story. I could not find a word about the case in the Dutch media. Yet it stuck in my mind and raised many questions. I want try to share the story and the questions with the readers of the Newsletter.
The story
Sam was a quiet boy, a whiz kid who sat at his computer for hours. He had his own site on the World Wide Web. I have seen this and it was a nice site with photos of a music group and of course of young Sam himself. He looked quite a big lad for his age. Supposedly, Sam felt he was gay, but suspected also that his parents would not accept this. So he sought for contacts on the Internet in a chat site for gays. He found what he sought a man who wanted contact with him. They arranged to meet. Sam orchestrated it so that his father took him to the meeting place without knowing about the kind of meeting that it was to be. It was Sam who wanted to go to the man's house and stay there overnight. Several such meetings took place, clearly according to the wishes of the boy.
However, at home, Sam's parents considered that their son had 'behavioral problems' So a therapist was found and Sam had talks with him. Sam told the man about his gay feelings and also about the contacts with his self-chosen adult friend. From then on, everything went wrong. The 'therapist' told Sam's story to the police and the police contacted the parents. The police attached a recording device to Sam's phone to catch and register the conversations between him and his friend. They expected that this would lead them to the friend and that he would make damning statements on the phone so that they could arrest him.
At first, Sam let all this happen, but then for some reason so far unexplained he changed his mind. Instead of leading his friend into that damning proof he warned him and, in his fury, smashed the recording equipment. His parent interpreted this as yet more 'behavioral problems' and requested that the authorities send their son to some institution. The authorities, however, refused to do this.
In the meantime, Sam's adult friend was arrested and imprisoned. In this confusing state of affairs, Edward Werner came to Sam's house to collect money for a local charity. Werner entered Sam's house and the boys had a sexual contact with each other. So far it has not been reported whither Sam and Edward have known each other beforehand or if this was their first such sexual contact. After, Sam murdered Edward and hid his body. Naturally, in such a community, the disappearance of a child caused a big hunt and soon his body was soon found. Some days later, Sam was indicted for the murder and incarcerated. The prosecutor said that he would view Sam as an adult in the molesting and murder of Edward, but he would see him as a child in the case of him being 'assaulted' by his adult friend.
Questions
Sam, consciously searching for a friend, is seen as a child and therefore a victim. The same Sam, murdering in a state of mental turmoil, is seen as an adult. This suggests that the murder is seen as a conscious act desired by Sam, whilst loving is seen only as abuse of him as a victim that he could not possibly have desired. Is this not a strange way of thinking?
What strike me, is not only the story, but also the way it was presented in the media. All the mass media mentioned "the sexual abuse of the victim". These stories didn't say that Sam wanted this contact and actively initiated and participated in it. This may explain why Sam smashed the equipment and why he was so angry and confused that he murdered his young companion. These facts have to be known. Yet they appear only to have been reported in newsgroups etc. on the Internet - not in the more traditional forms of public media. Why?
Especially what struck me is the story about the 'therapist'. There seems to be a law in some parts of the USA that anybody learning of a case of 'sexual abuse' of a young person has to report this to the police. But was what Sam and his friend did 'sexual abuse'? What are the ideas behind calling such an event "sexual abuse"? Why did that 'therapist' not support Sam and help him to accept his feelings? Why are these kind of feelings forbidden for 15 years old people? Do these boys really need to be 'cured' of such feelings? Do they need 'protection' to prevent these contacts even if they show so clearly as did Sam that they want them? Why is such a contact, when it is consciously wanted, automatically seen as 'sexual abuse of a victim'? Who is responsible for this automatism in thinking and interpreting? Who abused Sam - his adult friend or was it the 'therapist'? Should not 'therapist' be written as 'the-rapist'?
How responsible were the police who sought to use the' victim' in order to catch the 'perpetrator'? Why did they say that Sam, betrayed by his 'the-rapist', should now betray his friend? Who is responsible for Sam's confusion and fury?
The parents: has nobody advised them to establish better contact with their son, to seek to understand his real feelings, to accept these and to support him? Is this not the normal responsibility of all parents? Has anyone explained them the link between the lack of such parental contact and support and the 'behavioral problems' which they perceived in their son? Who is responsible for the disastrous introduction if this 'the-rapist'?
Sam is incarcerated now with the labels of murderer and faggot. His life is destroyed forever. Young Edward Werner is dead, the promise of his young life is gone. But who is responsible for Sam's confusion? Who is responsible for Sam's idea that any sexual contact that he had - whither with his adult friend or with the younger Edward, should be hidden at all costs?
I have asked several times: who is responsible? In my opinion not only Sam, but 'Society' as a whole and particularly the leading opinion-formers in this society.
Quis custodiet ipsos custodes? Who guards the guards? Who shall call them to account? How? Why? When?
---
A Man Among Boys
By Bill Jensen - VillageVoice.com
Tuesday, December 14th 1999
Stephen Simmons reads a lot. He has sped so quickly through the New Jersey jail's library in the two years he's been locked up that he's already done with the biographies, the thrillers, the Jack Chalker and David Eddings fantasies. Last week, he finished Primary Colors. This week, he's in the middle of Marjorie Morningstar. Every so often he gets to read a letter from the boy he gave a blowjob to three years ago.
That boy, Sam Manzie, had a relationship with the T-shirt maker from Holbrook in 1996 when he was 14 and Simmons was 42. When Sam's parents found out, the boy participated in a sting operation to catch Simmons. After a week of intense police pressure, Sam snapped. He destroyed the cops' wiretap on his phone and he wound up raping and killing 11-year-old Eddie Werner, who had come to his house to sell candy and wrapping paper.
Today, the 46-year-old man doing five years and the 17-year-old boy doing 70 still talk. Speaking to the Long Island Voicefrom a 16-person protective-custody pod dubbed "Snitches, Bitches, Cops and Queers" by others in the Freehold, N.J., jail, Simmons says he and Sam correspond by letter about politics and philosophy. The most recent debate is whether Hitler and Napoleon are alike—Manzie says they're carbon copies, Simmons thinks they're vastly different. They talk about writing a book about their relationship and the murder, about what Simmons says are their hopes for the future.
Simmons and Manzie share the same lot in life. They are child molesters, so scummy that even the worst rapists, drug dealers and murderers think they're scum.
In a matter of weeks, the Suffolk DA will attempt to bring Simmons back to Suffolk to try him on a charge of third-degree sodomy for the oral sex that took place in Simmons' home. It's a Class E felony that carries a sentence of up to four years. If convicted, Simmons contends, the sentences will probably run concurrently, making the Suffolk authorities' move little more than a public-relations stunt to show that they, too, can prosecute him. The only problem is, Simmons says he isn't going plead guilty.
In the eyes of many people—or at least the likes of Nightline, Dateline and Barbara Walters—monster Steve Simmons created a demon protégé when he met Sam Manzie in an AOL chat room in 1996. According to that view, Simmons sculpted a monster in his image when he took him to a motel, destroying the boy who was Sam Manzie and creating a victim-turned-madman, an über-pedophile. He then sat in the shadows and twirled his mustache when he got the news that his creation had destroyed another boy.
And yet, before this monster was sentenced to two-and-a-half to five years for endangerment of a child, that child got up in front of a packed courthouse, his manacled hands in front of his prison khakis, and read a statement pleading for Simmons' freedom. "Steve, you got what you wanted, but I also got what I wanted," Manzie said. "Some say it must have been a manipulative relationship. But how can they say so if they weren't there?"
Far from being remorseful, Steve Simmons contends that he himself could have saved lives in the tragedy if Suffolk County hadn't set his bail so high when they originally arrested him, before the Werner murder, for having sex with Sam Manzie.
"If the bail was less," Simmons says, "Eddie Werner would have been alive today. Sam would have called me that Saturday and Eddie Werner wouldn't have been killed."
If anything, Simmons is cocky for a veteran pedophile who sits in a New Jersey jail for one sex crime while awaiting prosecution on Long Island for another episode of sex with the same boy.
"This is the most famous blowjob of the 20th century after Monica Lewinsky," he says. "I'm not an angel, but I'm being the fall guy for the other crime."
'I committed the murder they had the opportunity to prevent.'
After that "other crime," the rape and murder of Eddie Werner, every character but Eddie has become a fall guy.
Werner's parents blame a hospital for not keeping Sam Manzie locked up. So do Manzie's parents—they were so in fear of their child that they tried to get him committed, but the hospital thought he wasn't dangerous and sent him back home. But the Werners also blame the Manzies for not keeping a better eye on him the day of the murder. In September, the Werners filed a wrongful-death suit against the Manzies and five doctors. The suit has since been dismissed.
The Manzies also blame Simmons for the murder, claiming that he still has their boy under some maniacal, homosexual spell. "He did a good job grooming his prey," Nicholas Manzie was quoted as saying in the Bergen County Record after Simmons' sentencing. "He still has control of his mind." They blame the anti-depressant Paxil, which Sam was on at the time of the murder. They blame the hospital for not taking Sam off their hands.
Sam Manzie blames the system, telling the court before his sentencing, "I'm responsible in some ways, but they share the responsibility. I committed the murder they had the opportunity to prevent."
The press blames the Internet. Newsweek ran a story titled "Did the Net Kill Eddie?" The New York Post's front page read "Cyber Psycho." While they were at it, the press even pointed a finger at the PTA, criticizing it and other organizations for making kids like Eddie Werner pimp their wares door-to-door to make money for them.
Although every other finger points at him, Steve Simmons blames the world for painting him the scapegoat, the wicked adult who destroyed the lives of two innocent children. He says the world has to put him in jail for the maximum just to feel better that an evil force was involved.
But if they're gonna take three years of his life away for being a scapegoat, he's willing to play the scapegoat all the way to Oprah.
"People may hate me, but they'll buy," Simmons says slyly. "The Manzies and the Werners are going to make me rich."
'Sometimes you run into a kid who just wants, and you give.'
"Most pedophiles are bad," Steve Simmons explains. But that's not to say there aren't "good" pedophiles, he adds.
The way Simmons sees it, "bad" pedophiles are the guys in NAMBLA—the North American Man/Boy Love Association. "If I could, I would destroy it," Simmons says forcefully. "I'll never buy the fact that a 6- or 7-year-old has sexuality—until that child understands what sexuality is, and that's 12, 13, 14 years old."
Simmons claims to be a "good" pedophile. "People who are pedophiles can't change, anymore than an alcoholic can change or a drug addict can change," says Simmons. "There are some who truly care about children. There are pedophiles in this world who never have sex. The man who enjoys coaching, Boy Scout leaders. They're pedophiles to a certain extent. Sometimes you run into a kid who just wants, and you give."
He claims to know a lot more about children than their parents know. He says he's written a book in jail on how parents can communicate with their kids. It tells parents that they must talk to their children early in life or else they will never talk to them later. He admits he has no publisher yet; clearly, it's too early for publishers to see Steve Simmons as a child-rearing expert.
The son of a printer, Simmons was born in London on November 25, 1953. The family moved to America in 1959 and settled in Brooklyn. Steve says he didn't even have sex until his early 20s. He married a woman in 1976. She was 22, he was 23. They broke up, he says, because she wouldn't get a job.
He spent time in Florida and New York, making T-shirts for a living and spending some of his spare time working in community theater. And he came out of the sexual closet. He claims he was a good-standing member of Long Island's gay community—a regular at the annual CERF-PAC picnics, a member of the now-defunct Gays and Lesbians of Brookhaven. He made the T-shirts for Parents and Friends of Lesbians and Gays and the Long Island Pride Parade.
In July 1991, he married a man also named Steve in the backyard of the home they shared on Windermere Drive in Holbrook. The man, "Big Steve," was more than 15 years older than Simmons.
Age differences apparently haven't always mattered to Simmons—or they've mattered too much. When asked how many sexual relationships he has had with young men or youths, Simmons pauses and then says, "Can I really answer that question? The law says there's been four. That's as far as I can go."
He's referring to the four boys he had sex with in incidents that resulted in prosecution. In 1978 in Daytona Beach, Fla., Simmons was put on probation for three years for attempted lewd and lascivious behavior in the presence of a child. In 1984, he was arrested in Brooklyn after another incident. Two years later he pled guilty to second-degree sodomy and spent two years in Dannemora.
"You're going back into the '80s," Simmons complains. "Back then, I was a different me. I was doing it more for self-gratification. But some of them came out very well. When you meet them—11, 12, 13—they're already smoking pot, cutting school. Six or seven years later, they're a sophomore in college."
The way Simmons tells it, the Brooklyn case reads like a dark little novel: He met a 13-year-old boy and had a sexual relationship with him for three years. When the boy turned 16, he told Simmons he was going to run away from home. "I was very suicidal in the '80s," Simmons recalls. "I was telling people I was going to Texas. But I would never see Texas. I was going to kill myself in Pennsylvania. We leave. We got to Texas and everything that could go wrong, went wrong."
The kid, he says, was picked up by the police for possession of marijuana and he was forced to turn in Simmons. "I did my time," says Simmons. "I'm not still in touch with him." But, as if to say that sometimes his touch is golden, Simmons says he's heard that the boy, now in his early 30s, "is leading a gay life and happy doing so."
He claims to not have had any sexual contact with a minor for 10 years before he met Sam. Some of that was not his choice. "I was like a magnet when I was young," he says. "Where I was, kids followed." When he got older, they stopped following.
Then the Internet came along.
'You stroke kids online.'
From a creaky computer in his home on Windermere, Simmons went out into cyberspace. He says he spoke to just as many adults online as he did children. He would attempt to meet men on the Long Island Men's Forum, he says, but stopped "because after five minutes, it was 'Do you want to go out?' 'Hey, can't I get to know you first?' "
He became a regular in what he says was a "boys" chat room on AOL. There he played the game, talking to kids, developing relationships, but, he says, never meeting anyone in the flesh.
"A lot of kids online would have a crush on me," he confides. "I would let them have their crush. I would say, 'I love you.' But I would try to find someone for them closer to their own age."
He apparently knew the teen banter.
"You stroke kids online," he says. "You always tell them they're smart, they're cute. One time, I was with a kid and I said he was the cutest kid on this side of the Mississippi. And [another kid] went, 'How dare you!? You told me I was the cutest.' "
One day in the summer of '96, he walked across a cyber room and struck up a conversation with a 14-year-old from New Jersey.
According to later accounts, Sam Manzie was not very popular at his all-boys Catholic school. Some reports say the kids called him "Manzie the Pansy." He was awkward and tall for his age—over six feet tall—but weighed only 143 pounds. He didn't like to play outside. He liked to play on his computer.
Simmons describes a boy who would be called the perfect victim by experts on child predators. "He was insecure," Simmons recalls. "He needed to be reinforced constantly. He was always asking, 'Why don't you like me?" So most of the adults spent a lot of time stroking him. You had to tell him he was cute. But you didn't need to tell him he's smart. That he knew."
It was Sam who took the next step, says Simmons. He gave the older man his phone number. Simmons says they talked about life and dreams and hopes.
Then, Simmons claims, Sam again was the one who took the next step: He asked to meet Simmons in person.
Simmons claims he objected repeatedly, but finally gave in.
"Like a fool," he says, "I said yes. This wasn't for the purpose of having sex."
Simmons took the two-hour trip from Holbrook. He met Sam at the Freehold Raceway Mall—the boy had been dropped off by his unwitting father. Simmons says they walked around the stores, got something to eat, then went to see the movie Phenomenon. Inside the theater, Simmons fondled the boy for the first time. Sam reciprocated.
Simmons' braggadocio fades quickly as he recounts this episode. He's reluctant to discuss details that he didn't later confess to. As always, though, and as pedophiles often do, he puts the boy in the role of aggressor.
After the movie, they went behind the theater and they fondled each other some more. Then Sam's beeper went off. It was his parents, wondering where he was. He ignored the message, Simmons claims, and asked the man to take him to his house on Long Island.
"Ever since he was 12 and a half, he wanted to go to bed with an older man," says Simmons. "Well, I was the older man. I was the fantasy. I was the stupid one who let him talk me into it."
Simmons drove Sam to Holbrook, where he performed oral sex on the boy.
In a matter-of-fact way, Simmons describes the aftermath: "I'm not an easy person to make smile. I'm not a cuddler. I like my own space. He just cuddled up in my arms, and I fell asleep. I never fell asleep in someone's arms before."
Simmons drove the boy back to New Jersey.
The law says Simmons and Manzie met three more times, once at a New Jersey motel, where they contend that Simmons gave Sam the drug ketamine, or Special K, to seduce Sam. Although he doesn't deny drugs were used, Simmons says no drugs were needed for seduction. "Do you know about Special K? It gets you zoned," he says. "You couldn't have sex on Special K if you tried."
According to Simmons, Sam was a jealous lover. He would badmouth other kids online to try to get more of the man's attention.
And then, says Simmons, there were the fantasies. Manzie, whose appeal is in process, wouldn't agree to an interview, so Simmons is the only source for what follows: an account of Sam's violent fantasies that hasn't previously surfaced.
"It wasn't until October or so when he started telling me the fantasies," says Simmons. "He would say, 'Next time you come, could you bring a 10-year-old kid?' He fantasized about raping 10-, 11-, 12-year-olds. Basically what he did to Eddie Werner—minus the murder. When he first told me that, I said, 'Sam, you gotta get help.' He didn't need a lover. He needed a daddy."
Did Simmons ever think to make an phone call, even if he had to do it anonymously, to get Sam help? "I really didn't think he was going to act on it," Simmons says. "He told me stuff in confidence. What difference would it make? I can't call a shrink. His parents apparently didn't want him to get therapy."
'I've got a personality like Bobby Valentine's.'
When Nick Manzie, a manager with a long-distance trucking company, took a look at his phone bill in the fall of 1996, he was puzzled by $200 worth of phone calls directed to a number with a 516 area code. He called the number and Simmons answered. Simmons told the father that he was giving Sam computer advice. Nick Manzie, ignorant of his son's relationship with Simmons, asked him to have no further contact with his son. Simmons now claims he finally had the excuse he needed to end the relationship.
But Sam's life wasn't taken up entirely by the older man. The boy always had his computer. According to published accounts and the remnants of his former Web page, Sam got heavily into the laser-tag game Q-Zar. He started up a Smashing Pumpkins site on the Web, with a comprehensive list of the band's bootlegs, B-sides and imports. He listed his favorite songs, accompanied by snatches of lyrics. From the band's first hit, "Siva": "Way down deep within my heart lies a soul that's torn apart." From a live version of "Silverfuck": "I don't trust anyone." From the epic "Mayonnaise": "Can anybody hear me, I just want to be me." He detailed the dress code at his school, Christian Brothers Academy in Lincroft. He presented an essay titled "Who would win in a fight—Beavis or Butthead?"
Laser tag, dramatic devotion to a rock 'n' roll band, Beavis and Butthead—all of these would have been blamed as a cause for Eddie Werner's death if not for one thing: Steve Simmons.
To this day, Manzie claims he wanted the relationship. But is a 14-year-old mature enough to make his own decisions about sex?
Being a gay teenager in suburbia has been talked about so much that the issue is practically a cliché, though not to the kids who are alienated, confused and scared to death that their straight-arrow parents would never understand, afraid of the crucifixion awaiting them at school. And even if they do have the courage to come out of the closet, how do you find anyone to date?
"In most of the world, this isn't even a crime, because they know 14-year-olds know what they want," says Simmons. "Sixteen should be the national legal age. Fourteen and 15 should be on a case-by-case basis. Especially about gay teenagers."
That's echoed even in gay literature. Of 180 gay and bisexual men interviewed by Ritch Savin Williams, a psychology professor at Cornell University, for his book "...And Then I Became Gay," half of the first sexual experiences of boys aged 15, 16 and 17 were with men at least four years their elder. One of the interviewees remembers as a 15-year-old meeting a 45-year-old man in a theater, having oral sex and thinking afterwards, "Finally I did it! I did it!"
The first tale in My First Time Volume 2, a true-story gay erotic compilation edited by Jack Hart, is about a 16-year-old and a local TV newsman in a shopping mall parking lot. Another chapter deals with a 12-year-old swapping blowjobs with an adult in a K-mart bathroom.
But no matter what those and other stories suggest, Long Island gay activists aren't exactly running to Steve Simmons' defense. "The stereotype is overblown," says Jeff Reynolds, chief operating officer of Bias Help Long Island, a gay-rights group. "It shouldn't be used as a rationalization for predators."
What about Simmons' connections to Long Island gay activities? He made T-shirts for the Long Island Pride Parade, didn't he?
"He did a horrible job and we never used him again," says Jimmy Pizzo, co-executive director of the LI Pride Parade. "Other than that, we don't know him from a hole in the wall."
Simmons explains the lack of support from Long Island's gay community this way: "I've got a personality like Bobby Valentine's. There's no gray area. You either hate me or you like me."
Reynolds, for one, is among the former. "I think typically there's a reluctance to jump out there in cases like these," he says. "It's too bad the DA can't find some legitimate charge to get this guy for. I don't have a lot of sympathy for the offender."
Or is it always an offense for adults to have sex with youngsters? In about 1140 A.D., the jurist Gratian broached the subject of the age of consent, placing the number at 7 years old if both parties were willing, according to research prepared for federal prosecutors. In medieval England, other sources say, the age of consent to marry was generally 12 for girls and 14 for boys, with laws concerning sexual intercourse following these guidelines. In 1861, England pushed the age back to 16. The U.S. followed and began defining guidelines concerning statutory rape.
Today, the age of consent in the U.S. depends on the state. Most set the age at 16. In Colorado, it's 15. In Hawaii, it's 14.
There have been efforts to try to set a national standard. "In the mid-'90s," says one researcher, South Carolina law professor Charles Phipps, "Congress was trying to say the states need to more aggressively prosecute statutory rape and raise the age of consent so we don't have more unwed teens having babies." It was both a money issue and a family-values issue. "The issue really ought to be protecting children. We need to draw a bright line to say anything under that is a crime. The easiest bright line would be 18."
But if Steve Simmons had met Sam Manzie on a sandy beach in, say, Honolulu, there would have been no crime. So why didn't Simmons go live in a place that lets you have sex with boys? "I had my life here," Simmons says. "I had not been involved with anyone else. I had gone through a year of depression. My business was getting ready to fold. That's when Sam came along."
The picture Simmons paints is that both he and Sam were vulnerable. And Simmons argues that he should be off the hook in any case because Sam has voiced no regrets about what happened between them.
Experts in child sexual abuse, especially those on the prosecution side, have heard that line before. After all, many battered wives wind up refusing to press charges against their murderous husbands. "If we were never going to prosecute because victims don't want to pursue it, we wouldn't be prosecuting many cases," says Victor Vieth, director for the National Center for the Prosecution of Child Abuse.
"With adolescent victims," Phipps chimes in, "it's very common, especially with boys. Embarrassment. They might have legitimate affection for the person, but they don't want all their friends to know, don't want to have their names in the papers."
Most states don't differentiate between homosexual and heterosexual statutory-rape. "The states at this point are gender-neutral. The crime is adult versus child," says Phipps. But public perception isn't. Would Jerry Seinfeld still have been called the nation's most eligible bachelor if he had gone out with a 16-year-old peach-fuzzed boy instead of the 16-year-old Shoshanna Lonstein? What if Elvis had struck up a relationship with a 14-year-old boy instead of a girl named Priscilla? Would he have wound up on a stamp?
Adding to the further demonization of Simmons is that Suffolk County is charging him with sodomy. But that turns out to be just a matter of semantics. A state anti-sodomy law, referring to anal sex, was overturned by the New York State Court of Appeals in 1980. In the law under which Simmons is being prosecuted, "sodomy" means any sexual contact with anyone incapacitated or under the age of 17.
By that definition, Simmons was secretly breaking the law with Sam Manzie back in the fall of 1996. Out in the open, the rest of young Sam's life was deteriorating.
'He's meant to be afraid of me, not his parents or the police.'
Sam's grades began to slip at school and, during one five-week period in early '97, he retreated to his bed, apparently in a deep depression. The Christian Brothers Academy told the Manzies that Sam had to have therapy if they wanted him to continue there in the fall of '97.
A psychiatrist told Nick and Dolores that their son needed intensive help. He underwent counseling—five days a week, five-and-a-half hours a day—at the Shoreline Behavioral Health Center in Toms River. According to several accounts of this period, Sam's sexual activities weren't known—until, during one of his sessions, he told a counselor about the sexual relationship with Simmons. The counselor, under New Jersey law, reported it to state social-service authorities.
Of course, Sam's parents found out from the authorities. Then the cops came in, like gangbusters, with recording equipment and elaborate plans to catch Simmons in the act. Cops and prosecutors contend that Sam, at that stage, wanted to "get" Simmons. Detective Nobel, the lead investigator in the case, won't talk, but Assistant District Attorney Marc Fleidner calls the process "a standard investigation."
"He came to us with his parents and said we were fully on board to cooperate—that's the fact," Fleidner says. "Our policy is to never force a sexual-assault victim. There was obviously a change of heart."
The use of victims to catch perpetrators is hotly debated outside law-enforcement circles, but even the system's own advocates of the strategy acknowledge that there's no way to ensure that the victims are up to the task. "I don't think there's a bright-line rule: 'How mature is this kid? Are we confident this kid will do it?' " says Vieth. "Every human being is different."
By all published accounts, the Manzies were immediately convinced that Simmons had poisoned the soul of their child during the on-again, off-again contact during the previous year. Psychologist Charles McCaghy, though not writing specifically about Sam Manzie's case, is one of some experts in the field who see things in not quite so knee-jerk a fashion. In his dissertation Child Molesters, McCaghy wrote that "a great step will be made toward peace of mind and proper handling of the situation when parents also recognize that an incident of molesting is not likely to be traumatic for a child unless the parents themselves make it so."
In any case, the cops set up recording equipment next to Sam's phone to record conversations with Simmons. The first recorded call was on Sept. 17, 1997, and then two days later. (Later, the cops accidentally erased one of the conversations.)
Sam's rage was apparently growing. Simmons says the last time the two spoke by phone, on Sept. 21, the boy told him with delight what he did to the cops' recording equipment. "He took a hammer to it," says Simmons. "He pulled wires out from the phone. He struck the lock until it came off. He bashed it with a hammer. Then he poured cleaning fluid all over it and was getting ready to light it on fire when his parents pulled up." Sam left a note on the equipment that, as Simmons recalls, said: "Sometimes in our life we're faced with difficult decisions. We must do what is right deep down in our hearts, even if we know we can get in trouble for it and even if others tell us it's wrong."
Simmons again portrays himself as a sort of counselor to the boy. "He said he was terrified of the cops and what they would do with him and his parents would beat on him," says Simmons. "He's meant to be afraid of me, not his parents or the police."
Simmons says that he told Sam it was all going to be OK and that Sam decided to face the music and not run away from the cops. The next day, Sam told a counselor about breaking the equipment. The counselor, once again, told Manzie's parents.
Dolores Manzie freaked, according to later accounts, and told counselors that Sam was out of control. Later, on ABC's 20/20, she insisted to Barbara Walters that, before the murder, she had told a judge in the case: "You do what you have to do. I'm not taking him home."
Sam was driven by Shoreline personnel to a hospital crisis center to determine whether he was a danger to himself or others. After much debate, the hospital agreed to keep him for 24 hours. Sam woke up in the hospital the next morning. His parents feared him. Like a hot potato, he was tossed to a counselor from Ocean County Superior Court's family-crisis intake unit who placed him in a shelter for one night. The next morning, he and his parents went before Judge James Citta.
"We're afraid of Sam," Nicolas Manzie told the judge, as was later reported in an account of the case in American Lawyer. "He calls me names with the F-words in them, just like, you know, total disrespect."
The judge told the Manzies to take their son home. That same day on Long Island, Suffolk County police slapped handcuffs on Steve Simmons. He was charged with a class "E" felony of sodomy and held on $50,000 bail.
Things seemed to have settled down that day and the next. Then, inexplicably, the Manzies decided to leave their son so they could lead a bus charter to a Connecticut casino. Bored stiff, Sam didn't even have his computer; it was sitting at the police station as evidence.
It was Sept. 27, 1997. He was home alone.
'I knew i was gonna get screwed.'
Eddie Werner walked down Iowa Court in Jackson with a mission. He was going to earn those walkie-talkies. If he had to hit every house in the neighborhood, he would get enough people to buy enough wrapping paper and candy to push him over the top.
When he knocked on the Manzies' door, Sam opened it. As the story later unfolded, the older boy told Eddie to come inside. The boy hesitated, but followed when Sam said he had to get his glasses.
The door closed, and Manzie locked it. Eddie began to cry. Werner carried him up the stairs. It's unclear exactly what happened between the boys. Most reports have characterized it as a rape and murder, but Sam confessed only to the murder; he didn't address prosecutor's allegations that he first had sex with the boy. He strangled Eddie with an alarm-clock cord, then took a photograph of the lifeless body, half naked with the cord and a man's necktie around its neck.
Sam stuffed the body into a suitcase and dragged it across the street, leaving it in the woods behind a neighbor's house. Twenty-four hours later, Sam confessed to the crime.
One hundred and fifteen miles away, in Suffolk County Jail in Riverhead, an inmate awakened Steve Simmons and told him he was on TV. "Right away," Simmons recalls, "I knew I was gonna get screwed."
'People are going to buy it 'cause they hate Sam and they hate me.'
Sam Manzie got 70 years for killing Eddie Werner. Steve Simmons will get out much earlier. He's waiting for Suffolk County to bring him back to Long Island to try him on the sodomy charge. But even if he's convicted, the maximum sentence is only four years.
Simmons says he thinks he'll be out of jail sometime next year. By then, he says, the book he swears he and Sam plan to write will be finished. "It will sell because people in this country are stupid," says Simmons. "They're gonna read it to find out how he killed Eddie Werner. I don't want to read the details. It turns my stomach. But people are going to buy it 'cause they hate Sam and they hate me."
This is Simmons' jailhouse daydream: When he walks out of jail, he'll go on a book tour. He will do the talk-show circuit. He says he has job offers to work in computers. He'll go down to Florida and spend the holidays with his mom. Oh, he'll still have to file his civil suits against the New Jersey and Suffolk authorities for things like allegedly not reading him his Miranda rights and prescribing sleeping pills that allegedly made him impotent. But when all that money comes in, he plans to relax.
"After my lawsuits, I'll probably go to the Caribbean," he says. "I like it down there."
The way Steve Simmons sees it, he's got his whole life ahead of him.
He says he thinks Sam does, too. Well, part of his life. The boy will be eligible for parole after 59 years—when he's 76 years old. Simmons claims that Sam is "taking it very well for someone who's doing life." Sam plans to get his GED, says Simmons, and he wants to take college courses and maybe teach.
"He didn't think anyone could love him no matter what he did," says Simmons. "I stayed with him from the beginning to the end."
---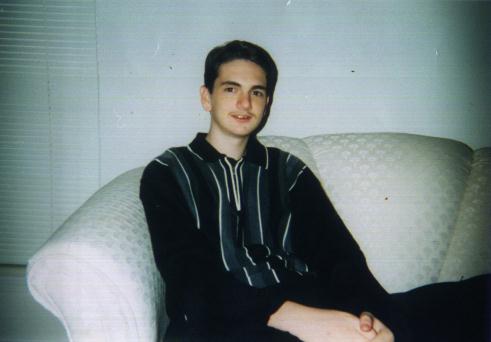 Samuel Manzie, October 1996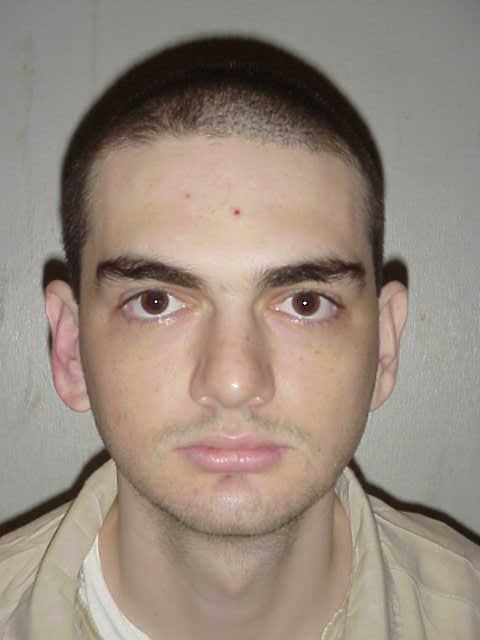 Samuel Manzie prison photo

Eddie Werner, 11, was killed while selling items for the PTA.