Sean Kenney, formerly known as Richard Feaster, was sentenced to death for shooting 24-year-old gas station attendant Keith Donaghy to death with a sawed-off shotgun to rob him of $190 in October 1993.
In the robbery slaying, Kenney also killed 55-year old gas station employee Richard Pine, by stabbing him and slashing his throat a half-mile from the first killing. On that murder charge, a separate trial, he received life in prison.
The defense argued that he was unable to control his impulses; the prosecution disagreed, saying the "facts of the case show it was the result of intelligent planning."

---
Sean Padraic Kenney A.K.A. Richard Feaster
On the night of October 6, 1993, Keith Donaghy was the only attendant working at the Family Texaco in Deptford Township. His body was found by patrons of the station that evening, lying on the floor of the little office in the station. A single gunshot wound to his head caused his death. The barrel of the gun had been placed up against his face, and the bullet entered the side of his mouth, blowing out his teeth, and destroying his brain before exiting through the back of his head.
Just before the murder, Richard Feaster had left a bar in a nearby town, armed with a sawed-off twenty-gauge shotgun. He and a companion had spoken about going to collect a debt, borrowed a car and eventually returned to the bar that night. Tragically, the investigation of Keith Donaghy's murder did not immediately lead to Feaster.
On October 31, 1993, Ronald Pine, age 55, was working alone at an Amoco gas station also in Deptford. He was brutally stabbed more than forty times, and his throat slashed, resulting in his death. Eventually, Richard Feaster's companions from the bar came forward with information about the killings, the shotgun used to execute Keith Donaghy was located, and Feaster was charged with both murders.
He was tried and sentenced to death for the murder of Keith Donaghy, and after the conviction, pled guilty to the murder of Richard Pine, for which he was sentenced to life in prison with a minimum thirty year term. Testimony at trial revealed that Feaster told a cellmate in jail that he "wanted to feel what it was like to kill." He remains on death row, but has now changed his name to Sean Padraic Kenney.
ProDeathPenaltyNJ.com
---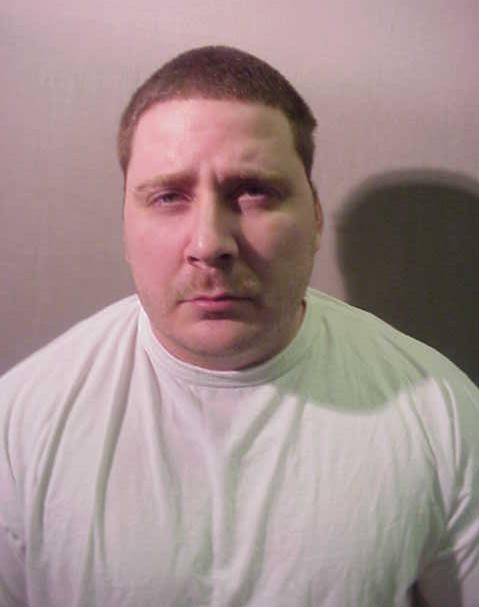 Sean Padraic Kenney