John Patrick Henretta and a co-defendant were convicted in the death of Rose Crabtree, a Salvation Army Thrift Store worker found in a storeroom robbed, raped and slashed in Cleveland, Tenn., in 1988.
---
Supreme Court Upholds Death Penalty for Bradley Co. Killer
NewsChannel9.com
September 30, 2010
The Tennessee Supreme Court has upheld the death sentence of John Patrick Henretta for the rape, murder, robbery and kidnapping of Frances Rose Crabtree, a 32-year-old Bradley County thrift store employee.
At 67 years old, John henretta is the oldest person on Death Row in Tennessee, according to the Dept. of Corrections website.
Henretta and his accomplice, Michael Goodhart, were on the run for crimes committed in Pennsylvania. On November 30, 1988, Henretta and Goodhart stopped in Cleveland, Tenn., and decided to rob the Salvation Army Thrift Store after it closed. During the robbery, both Henretta and Goodhart raped the victim. Before leaving the store, Henretta stabbed the victim in the neck, leaving her to bleed to death on the storeroom floor.
The murder remained unsolved until 1994, when the Cleveland Police Department learned of a letter Goodhart wrote to a Pennsylvania federal judge providing details of the crime. Henretta was indicted in 1997 and later convicted of first degree premeditated murder in 2002.
In a unanimous opinion authored by Justice Sharon G. Lee, the Supreme Court rejected all of the issues raised in Henretta's automatic appeal and concluded that none of the issues presented entitled Henretta to relief. The Court affirmed the decision of the Court of Criminal Appeals and held that the sentence was not imposed arbitrarily, nor was the sentence excessive or disproportionate. The Supreme Court set Henretta's execution date at October 4, 2011.
---
Background
On November 30, 1988, Frances Rose Crabtree, a thirty-two year old mother of two minor children, was working alone as a sales clerk at the Salvation Army Thrift Store in Cleveland, Tennessee.
Between 4:30 and 5:00 p.m., Ms. Crabtree spoke with her sister by telephone from the store, and they made plans to meet at church at 7:00 that night. When Ms. Crabtree failed to meet her sister at church, her sister and some friends went to the store to search for her.
Ms. Crabtree's car was still parked at the store, the front door of the store was locked, and her lunch box and coat were lying on the checkout counter in the front part of the store, but Ms. Crabtree was not located.
The police were called, and in the middle section of the store, they discovered an empty cash register drawer, scattered receipts, an empty money bag, and one of Ms. Crabtree's shoes. In a cluttered storage room at the rear of the store, officers found Ms. Crabtree's body near a large pool of blood. She was partially covered by a bed cover and was clothed in a blouse, bra, and skirt. She had been stabbed three times in the neck—twice on the left side and once on the right. One of the wounds to the left side of her neck had not cut any large veins or arteries; however, the other wound to that side of the neck had severed the jugular vein. The wound to the right side of Ms. Crabtree's neck was fatal and had severed the carotid artery, the jugular vein, and cut through the ligaments holding the backbone together, exposing the spinal cord.
Medical examination confirmed that Ms. Crabtree died from loss of blood as the result of these wounds. Ms. Crabtree's panties and purse containing $420 in cash were missing along with store proceeds in the amount of $189.60. No murder weapon was found. Subsequent Tennessee Bureau of Investigation ("TBI") laboratory examination of vaginal swabs taken from Ms. Crabtree, her skirt, and the bed cover that had been draped over her body revealed the presence of sperm, suggesting that Ms. Crabtree may have been raped. This evidence, along with samples of her blood, saliva, and hair, was sent to the Federal Bureau of Investigation ("FBI") for deoxyribonucleic acid ("DNA") analysis.
Ms. Crabtree's murder remained unsolved for the next several years. Then, in early 1994, Lieutenant Danny Chastain of the Cleveland Police Department saw a National Crime Information Center teletype from police in Philadelphia, Pennsylvania, directed to any Tennessee police agency having an unsolved November 1988 homicide involving a female store employee whose throat had been cut. Lieutenant Chastain learned that this teletype was prompted by a letter that had been received by a federal judge in Philadelphia from an individual identified as Michael Goodhart, who was then incarcerated in Bastrop County Federal Correctional Facility in Texas. Lieutenant Chastain telephoned Mr. Goodhart, who advised him that the murder he had witnessed had occurred between 5:00 and 6:00 p.m. in a thrift store after the store had closed and that the murderer was presently incarcerated. Further investigation revealed that Mr. Goodhart and the defendant, John Patrick Henretta, had been traveling together at the time of the thrift store murder and that after the murder, on December 3, 1988, they had been arrested together outside of Little Rock, Arkansas. Mr. Goodhart and Mr. Henretta were wanted by the FBI for a kidnapping at knifepoint that had occurred on or about the day after Thanksgiving of 1988, and Mr. Henretta had previously been convicted of homicide and rape and was currently a suspect in yet another homicide.
In February of 1994, Lieutenant Chastain and TBI Agent Brooks Wilkins traveled to Texas to speak further with Mr. Goodhart and then went to Leavenworth, Kansas, where Mr. Henretta was incarcerated at the Leavenworth Federal Correctional Facility ("Leavenworth"). Upon presentation of their affidavit to a Leavenworth County judge, Lieutenant Chastain and Agent Wilkins were issued a search warrant to obtain samples of Mr. Henretta's blood, saliva, and hair.
Lieutenant Chastain and Agent Wilkins met with Mr. Henretta at Leavenworth on February 11, 1994, accompanied by an FBI agent assigned to the penitentiary, a forensic scientist with the Kansas Bureau of Investigation, and a corrections officer employed by the penitentiary. Agent Wilkins had a copy of the search warrant with him and advised Mr. Henretta that they were there to investigate a murder that had occurred in Tennessee in 1988 and explained that the purpose of the search warrant was to collect blood, hair, and saliva samples from him. Mr. Henretta was cooperative, and after the samples were taken, Agent Wilkins advised Mr. Henretta that the investigation concerned the murder of Frances Rose Crabtree in Cleveland, Tennessee, in November of 1988. Mr. Henretta expressed his willingness to talk and after signing a waiver of his Miranda rights, was interviewed by Agent Wilkins, providing the following signed sworn statement:
We (Michael Goodhart and myself) left Pennsylvania and we were on the run. I was on Parole out of Penn. We went to Florida, Georgia, and Alabama. We were coming back from Florida at this time. We stopped in Tennessee and I did not know the Town. We got there around noon or lunch time. We were still driving the stolen Toyota from Penn. We were drinking and stuff at some bar down the corner from the Salvation Army Store. We hung around about two hours or so and went back by the store and hung around till she closed at 4:30 or 5:00 PM. Goodhart opened up the back door after hiding in the store. I came in the back door. We went in and we both grabbed her back at the store room entrance. We told her to lay down and Goodhart st [sic] sex with her first and I went and got her purse. There was money in the purse. There was $300.00 to $340.00 dollars in the purse. There was another $100.00 in a money bag in one dollar bills. After I got her purse I went back and had sex with her. She was not putting up a struggle or screaming. We both had knifes [sic], there [sic] were about twelve inches long. The black handle knife found in the car when we were arrested was the knife that was used in this murder. I believe This [sic] was my knife. She got up right as I got done having sex with her and Goodhart wanted to take her with us. She said that we could not go out the back door because there was a police station right out the back door. So I asked Goodhart what he wanted to do—I said do you want me to kill her. He said yes. So I took my knife with my right hand and struck her one time in the neck. Goodhart asked me if she was dead and he poked her with his knife to make sure. We took her purse and panties and hose and everything and put it in a bag. I think we burned it in Alabama. I believe we threw her purse in a trash can by the Waterfront in Memphis. About five minutes before we left, I moved her and turned her over and covered her up with I guess a white blanket. We left out the back of the store and got in the car and left. We left town and went to Arkansas. We traveled on the Interstate. The clothes were burned the next day. I covered her up because I knew what I did was wrong.

We stayed in a motel in Brickley [sic], Arkansas where we were busted by the FBI.

The original deal in this was to just rob her. That was what we intended to do. We did not go in with the idea to kill her.

The lights were not on when we got in and they were never turned on. Goodhart was the one that moved the cash register drawer. I did not.

The lady was wearing a blue jean skirt, pink top, she was a nice looking lady.
In addition to this statement, Mr. Henretta drew and signed an accurate map of the layout of the store that showed where Ms. Crabtree was killed and other details of the crime scene. After giving his statement, Mr. Henretta told the officers that he would be willing to come to Tennessee and plead guilty in return for a life sentence if the death penalty was not sought.
The blood, saliva, and hair samples obtained from Mr. Henretta were received by the TBI laboratory for testing and were sent to the FBI on March 8, 1994, for DNA analysis. The analysis was completed in April of 1997 and revealed that Mr. Henretta's DNA matched DNA found on Ms. Crabtree's skirt and on the vaginal swabs taken from Ms. Crabtree. On August 20, 1997, Mr. Henretta was indicted for premeditated murder, felony murder in the perpetration of robbery, two counts of aggravated robbery, two counts of aggravated rape, and two counts of aggravated kidnapping. On the same date, the State filed notice that it would seek the death penalty.
On October 3, 1997, Mr. Henretta was transferred from Leavenworth to the Bradley County jail for arraignment and was thereafter returned to Leavenworth on November 3, 1997. The case was tried in April of 2002. During the guilt/innocence phase of the trial, Mr. Henretta presented no witness testimony but entered documentary evidence showing that he had been sentenced to imprisonment for life without possibility of parole in Pennsylvania. In his statement to the jury, defense counsel conceded that Mr. Henretta committed the charged crimes of robbery, rape, and murder, stating "You have heard proof that John Patrick Henretta robbed, raped, and murdered Rose Crabtree. You have not heard from me, nor will you ever, or from Mr. Henretta, anything to the contrary. Those are true." Defense counsel further advised the jury "this case ... is only about sentencing." The jury convicted the defendant of premeditated murder in the first degree, felony murder in the first degree, two counts of robbery with a deadly weapon, two counts of aggravated rape, and two counts of aggravated kidnapping. The trial court merged the premeditated murder conviction and the felony murder conviction into a single conviction and the convictions of robbery with a deadly weapon, aggravated rape, and aggravated kidnapping into a single conviction for each offense.
During the subsequent sentencing phase of the trial, the State asserted the existence of four statutory aggravating factors. First, the State presented proof that "[t]he defendant was previously convicted of one or more felonies, other than the present charge, which involve the use or threat of violence to the person," Tenn.Code Ann. § 39-2-203(i)(2) (1982). In that regard, the State established that on October 11, 1974, Mr. Henretta was convicted of a rape occurring in Crawford County, Pennsylvania on July 17, 1974; on June 17, 1991, he was convicted of a second degree murder occurring in Lawrence County, Pennsylvania on September 19, 1988, and of a rape occurring in that county on November 14, 1988; and on July 7, 1989, he was convicted of a kidnapping occurring on November 23, 1988. With respect to the aggravating factor that "[t]he murder was especially heinous, atrocious, or cruel in that it involved torture or depravity of mind," Tenn.Code Ann. § 39-2-203(i)(5), the State relied on proof adduced during the guilt phase pertaining to the nature of the wounds inflicted upon Ms. Crabtree and other circumstances of her murder. As to the aggravating circumstance that "[t]he murder was committed for the purpose of avoiding, interfering with, or preventing a lawful arrest or prosecution of the defendant or another," Tenn.Code Ann. § 39-2-203(i)(6), the State relied upon proof introduced during the guilt phase as to the close proximity of the police station, showing that Ms. Crabtree was murdered to prevent her from summoning the police.
---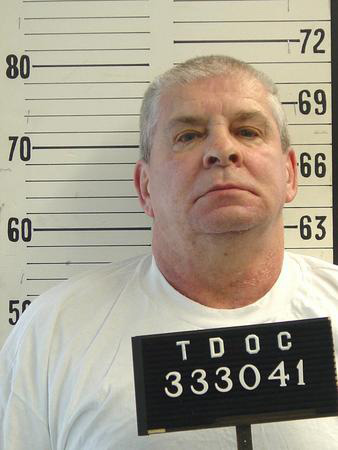 John Patrick Henretta