On December 4, 1997, a Georgia couple who cared for foster children, along with two of their own children, were shot to death while they slept by an intruder who then took three other children from the home.
Later, the children were found alive by a farmer along a country road about 30 miles away. The children said Heidler had kidnapped them as he fled the murder scene. Heidler was also charged with molesting one of the surviving girls, miles away.
Toombs County Sheriff Charles Durst said Jerry Scott Heidler -- a man who is not related to any of the children -- was arrested and charged with the killings. The dead, identified as Danny and Kim Daniels, their 16-year-old daughter and their 12-year-old son, were all shot in their beds as they slept.
The kidnapped children were the couple's 10 and 8-year-old daughters, and a 9-year-old foster child, also a girl. The girls were dropped off on the side of a road in Bacon County, two counties to the south. A farmer found them and called authorities, who alerted police in Toombs County. Left alive at the blood-splattered home were a 10-month-old boy and a 5-year-old boy, who was the brother of the 9-year-old foster girl.
Information obtained from the surviving children of the Dasher Lane Massacre led investigators to Jerry Scott Heidler -- who the children knew as Scott Taylor -- for the murder of their foster parents and their two childen. Heidler, 20, was charged with murder, kidnapping and burglary. The Daniels were residents of the curiously named town of Santa Claus, a community 70 miles west of Savannah where the streets are named for reindeer.
Before the killings, Heidler had briefly lived with the family while trying to overcome drug and alcohol problems. According to his mother Heidler, who had dated Jessica Daniels, was distraught because his girlfriend had given birth to a stillborn baby two days earlier. GBI agents found Heidler hiding under his mother's house in Alma. According to testimony in hearings, Heidler said he remembered the killings as a dream.
Heidler, who had open-heart surgery when he was 4 years old, was placed in two foster homes because of poor supervision by his mother. He had imaginary friends, a mouse that he carried around in his hand, said Sylvia Boatright, Heidler's foster mother when he was 11. "Scotty was also afraid of the dark. He was afraid a knife would come through the ceiling and cut him."
Later, when he returned to his mother, he attended a school in Baxley for children with learning disabilities. He mutilated himself by picking at his skin until he bled, testified Marilyn Dryden, his teacher at the time.
James Maish, a forensic psychologist from Augusta, testified Friday that Heidler suffered from a severe case of borderline personality disorder. He said Heidler had eight of the nine symptoms, including suicide attempts, outbursts of uncontrolled anger and "frantic efforts to avoid real or imagined abandonment."
On July 6, 1999, Heidler, along with nine other prisoners, escaped from a Toombs County, Georgia, jail cell. He was quickly found and returned to captivity.
On August 27 jury selection began for his four counts of murder and three counts of kidnapping.
On 4 September Heidler was sentenced to death for the murders of four members of the Daniels family. The execution date was set for between Oct. 1 and Oct. 8, although the sentence will be automatically appealed to the Supreme Court of Georgia within 30 days.
Mayhem.net
---
The Santa Claus murders
By Bill Kelly
CyberSleuths True Crime
High above the gravel road, where migrant workers planted Viidalia sweet onions in rows of plowed furrows, on Dasher Street, lived the Daniels family. The one-story-red-brick house, with a huge oblong chimney protruding from the front, was nestled snuggly at the end of a cul-de-sac, about a half-mile of lonely road from U.S. 1, in the town of Santa Claus.
The village of 300 residents, located some 70 miles west of Savannah, Georgia, was named for Father Christmas. A sign at the edge of town hailed Santa Claus as "the city that loves children."
Seven children lived in the picture-post-card house, including three foster children the Danielses were planning to adopt. Danny, a rural mailman working out of Lyons, met attractive Kim Lampp seven years ago.
Despite the fact that she was a drug addict, living out of her car, he helped her fight off her addiction and they were married. They liked it there, were highly religious and well liked throughout the community. The house was wedged between two catfish ponds and backdropped by tall pine trees and tangling grape vines that helped quell the reverberating booms of the shotgun blast from neighbors on Rudolph Way, Dancer Street and as far away as Sleigh Street. It happened just after midnight on Thursday, December 3, 1997.
Around four oíclock in the morning, a farmer and his wife were awakened when their dog wouldnít stop barking. They looked out the window and saw three children walking down the road in their nightgowns. They called police, who arrived within minutes at their Carter Pond House Road.
The three tykes, ages 8 to 10, shivering and abandoned on the side of rural Bacon County Road, some 45 miles from their home on Dasher Street, were in shock but coherent. They said they had been taken from their Santa Claus home earlier that morning. The oldest girl had been raped and sodomized.
The frightened children told the police where they lived and two deputies were dispatched to the ranch-style house, arriving shortly before dawn.
The morningís stillness was made even more eerie by the incessant insect sounds and by an occasional car passing on Highway 1, making the deputies feel even more uneasy, when they called into the house and no one answered. The door was ajar, yet not a creature was stirring in or around the house.
It was pitch dark inside the house. After several fruitless attempts to arouse somebody, the deputies thought they had better go inside and investigate. They switched on lights, using there flashlights, so as not to disturb any fingerprints, as they cautiously went from room to room, guns at-the-ready.
When they reached the master bedroom, the deputies reeled back horror-struck at the atrocity that lay before them. 43-year old Danny Daniels lay sprawled beside his 33-year old wife. They were drenched in blood. The heavy-caliber murder weapon had done its work with shattering effect.
Down the hall, the law officers found Jessica Daniels, a 16-year-old adopted daughter of Danny from a previous marriage. In life, she was quite beautiful, but in death her appearance was grotesque. Still in her nightgown, she was stretched out on the extensively bloodstained hallway carpet, apparently shot at close range.
In the electric atmosphere of an adjoining room, the policemen found 8-year-old Bryant, a natural son of Daniel from a previous marriage. He had been sleeping with his teddy bear in his bedroom when someone shot his face away.
After gaining their composure, the deputies, carefully checked the victims for the faintest sign of life. They found none. After making sure the perpetrator was not on the premises, the deputies searched the house to make sure there were no more bodies. There were.
Huddled in a closet, trembling like abandoned puppies, they found Corey, 4, and Gabe, 10 months, both foster children. Taking the children with them, the deputies cautiously retraced their steps out of the house, not wishing to disturb any crime scene evidence.
The police were extremely shocked about what had happened in their normally peaceful Santa Claus town. Nothing of this magnitude had every occurred before. But because of all the pandemonium and hysteria that would follow, authorities knew it would be a while before they could unsort the melee.
It was a wild, chaotic night for police who discovered that the killer gained entrance through an open window at the rear of the house. After killing casually in a way that would defy comprehension, he left without taking any of the Danielses wordily possessions with him. Nor had the tidy house been ransacked.
During that Saturday morning police learned from the surviving children that they were awakened by the bursts of fire, before being taken hostages. He drove them out into the boonies, where he raped the oldest girl, then drove them 45 miles away and turned them loose on Bacon County Road.
The children described the kidnapperís car as a black van with tinted windows. An all-points bulletin flashed across the airwaves, with a precaution that the suspect was to be considered armed and dangerous.
As the investigators would soon learn, the marriage seemed placid and ordinary enough, and the Danielses were socially popular. Nothing much happened in their lives until an intruder crept into their house and murdered them for no apparent reason.
Toombs County Sheriff Charles Durst was located and notified of the carnage at the Daniels house. In a switch of hurry, he commanded the area sealed off from all unauthorized personal and recognized as an official crime scene. Homicide officers arrived abruptly, accompanied by a medical examiner, a crime scene technician, and a deputy district attorney.
Each of the victims, the coroner observed, had been shot through the head execution-style, and could not have been a threat to the intruder. Danny Daniels appeared to have been shot in the back of the head and probably never knew what hit him. Tissue, blood, bone, and brain matter had been dispersed about the room as a result of the force of the powerful shotgun gust. Red gore splattered the walls and ceiling. His younger wife had been shot in the face, resulting in severe disfigurement. It also appeared that she had been awakened by the blast that killed her husband and might have seen the man who killed her.
Little Bryant, had also been shot point-blank through the head as he slept, clinging to his teddy bear. The female victim in the hallway had her face almost entirely removed by the force of the murderous weapon.
There was so much blood in the bedrooms that authorities couldnít help but wonder why there werenít more bloody footprints. They also found several 1100 Remington shotgun shells laying on the floor of each bedroom where the murders occurred. The cartridges laying on the bed beside Daniel and Kim had tissue fragments adhering to them.
After the scene was carefully photographed in both color and black and white, then videotaped, crime lab technicians collected blood and other bodily fluids samples, which they cautiously marked according to source and location. Next, they vacuumed for trace evidence of hair and clothing fiber, using divided filter bags for each location, and searched for identifiable latent fingerprints.
When the criminalists were finished with the bodies at the crime scene, morgue drivers placed the corpses inside body bags and removed them one at a time to a waiting morgue wagon. As a small gathering of disbelieving neighbors looked on from behind yellow-tape barriers, the frightful-looking body haulers left for the morgue where definitive postmortems would be performed.
While sheriffís investigators and crime lab technicians searched for clues and collected evidence at the crime scene over the next few hours, the sheriff and several Toombs County deputies questioned neighbors in search of the killerís identity. Unknown to them, the three children had already provided information that ultimately broke the case wide open.
Whereas the identification of the killer had been made in a relatively easy manner, Toombs County prosecutor Rick Malone told a hastily gathered group of reporters that authorities were still investigating the girlís accounts and released few details. He said they werenít positive what triggered the vicious midnight attack against the family. "We do not think it was a random attack. We know that he did know them, said Malone. "It seems he was a friend of the family, or at least knew them."
Suddenly the little community named by an entrepreneur to attack tourism was on the map. The little town known for its Christmas-season decorations and communitywide display of luminaries, suddenly came alive with out-of-town curiosity-seekers.
Everything pointed to the inconceivable. A man named Jerry Heidler had entered the house and started shooting at random for no apparent reason. Maybe something else happened. Only the suspect knew at that point what the "something else" was.
Theories and speculation abounded in the once-happy and serene Georgia city, now unbelievably stunned by the shocking mass murder. It was almost too much to believe. Things like that just didnít fit into the normality of a tranquil town called Santa Claus. Most of the notorious crimes occurred closer to Savannah, 70 miles away, or Charleston, on the coast.
It was a frightening thought, but maybe one person had been the primary target and the others were assassinated because they were potential witnesses. But if this were true, why didnít the killer get rid of the three children he let go, surely he must have known they could identify him. Several theories were taken into consideration by the lawmen, as happens in every case, and each auspicious idea was pursued to its limits.
During those first critical hours the manhunt for Jerry Scott Heidler shifted into full gear with uniformed patrolmen and plainclothesmen ferreting out across Bacon County, where he was last pinpointed, clear to Alma, where his family lived.
As far as murder chases are concerned, the hunt for Jerry Heidler was not very exciting. Georgia Bureau of Investigation agents Jerry Roe and Bill Butler were dispatched to Alma, where Heidler had roots.
"Behind the house was a street and there the van sat," said GBI spokesman John Blankhead. Jerry Heidler was walking out the front door as the police car pulled to the front of the house. They made eye contact and Heidler turned and ran back into the house.
Agents Rose and Butler radioed for a backup then ran to the back of the house to prevent a possible escape. At that point, Jerry Heidlerís brother came out and told the officers he was the only one in the house. Bacon County sheriffís detectives answering the backup call arrived and initiated a search of the house. They found Heidler huddled in a crawl space beneath the home.
When Heidler refused to come out, two officers with drawn guns crawled in and dragged him out. They arrested him on an outstanding warrant of probation violation. Heidlerís brother was arrested for obstructing justice and lodged without bail in Bacon County Jail along with his brother.
On Tuesday, December 9, 1997, funeral services for the slain family were held at First United Methodist Church of Lyons after the bodies were released for burial by the Georgia Bureau of Investigation Crime Lab in Atlanta.
Danny Daniels, the mailman who taught Sunday school at Mount Vernon Pentecostal Church lay in a brightly varnished wooden casket at the far left of the church surrounded by flowers. To his right, his wife, Kim, lay in a white casket adorned with white and pink carnations. A third casket held Jessica. Her playmates and school friends passed by solemnly, each in turn placing a kissed red rose on her casket. The tiniest casket at the far end held the body of Bryant. From the pulpit, the Rev. Ray Wood, who was the Danielís pastor at Mount Vernon, described Bryant as a energetic child whose aim in life was to drive the church bus.
"This family invited him to their church and he had lived with them in their home briefly in the past few months," Wood told the massive congregation that filed into the church to say good-bye to the slaughtered family. "He didnít have to steal a van, if he had been in need, for the price of a phone call, Brother Danny and Sister Kim wouldíve driven to Alma to get him. Thatís the kind of people they were."
Rev. Wood told the teary-eyed and sobbing congregates, "Weíll never again hear Sister Kim sing and play the piano or her family singing in the chorus." Where the killer was concerned: "You may hate his deed, but you better love his soul." There were scattered shouts of "amen."
The five children curiously left behind by the killer, were in the front pews, protected from the media by police bodyguards. 20 pallbearers took up remaining seats beside them. Homicide detectives continued to probe the background of the lives of the killer and his victims, trying to determine if some personal motive existed. One silver streak broke through the dark clouds surrounding the case. It wasnít much of a lead at the outset. A detective chief in charge of the investigation revealed the motive appeared to be moderately different from the nascent reconstruction of the crime, which had been based on very finite information from the surviving victims.
Now a relative leaked to the detectives that Jessica had broke off a brief romantic affair she was having with Heidler, and that may have triggered the nightmare.
Although many in Santa Claus didnít believe the growing speculation and increasingly wildness of the rumors, it would explain everything. It wouldnít be the first time a spurned lover vented his anger on an entire family.
"They had a boyfriend-girlfriend affair," said Sheriff Durst. He refused to elaborate any further.
Many of the mourners had come directly to the church from Heidlerís first court appearance before Toombs County Magistrate Ezra Aaron, who asked the snugly handcuffed suspect if he understood the charges of multiple murder, kidnapping and burglary. In the horror-struck courtroom, Heidler kept his eyes downcast as he answered in sullen, dull monotone, "Yes, sir," and "No, sir."
When Heidler said he didnít understand what could happen to him, the judge, without lifting his face from the papers before him, said, "You could be executed."
A statement as recalled by Georgia Bureau of Investigation agents who interrogated Heidler, was a chilling one. Without flinching one iota, Heidler told them, "I killed them all."
One agent, Lee Sweat, said Heidler was not especially emotional about his confession, nor did he show any signs of remorse. "He was quiet," Sweat said, "but he was responsive from the very beginning. He told me he killed the Daniels family."
While Heidlerís attorneys were feverishly trying to get his confession thrown out as evidence, developing information had gleaned from the surviving children who had sat in their nightgowns untangling a web of mystery for Bacon County sheriffs. Otherwise, the whole horrible story might have been lost in the darkness of history.
The children said they were awakened by ear-splitting gunshots. Then a man who had once dated their sister, Jessica, entered the bedroom and took them with him in a strange van. He took them far from home and they were crying. He put them out on a deserted, dark road, and they were frightened. The girls did not know at the time the extreme grossness of the case. They had no idea a portion of their lives were gone forever.
Heidlerís story, as related to GBI agents, was that he used a stepladder in the garden to hoist himself up to the bathroom window and enter the Daniels home. He shot Bryant first, using a loaded shotgun, then Jessica as she ran towards him, apparently while running to alert her parents. He shot Kim and Danny in quick succession.
Special Agent Dean McManus said it all seemed like a dream to Heidler and he wanted him and agent Sweat to "get into his dream with him."
Heidlerís accounts of December 3 and 4 were that he attended the funeral of a stillborn baby he had fathered to a woman he never saw before. That night, he walked to the home of a friend, where they played pool and watched men playing dominoes. He had two beers then walked to his motherís home, where he was staying without paying.
When people in the home began talking about the stillborn baby, Heidler said he ran out of the house, swiped a friendís van, then drove U.S. 1 to Santa Claus. After entering the Daniels home, he took a semi-automatic shotgun from a gun cabinet in Kim and Dannyís bedroom then went looking for Jessica, whom he wanted to kill because she jilted him.
He remembered continuously pulling the trigger. He even recalled having to reload and how the kick of the shotgun hurt his shoulder and the clamorous thwack of the blast hurt his ears.
He said he shot Bryant in a trancelike dream and was awakened out of it when Jessica called out his name. After the shootings, he ushered the three kids out of the house and into the stolen van.
Continuing with his story, Heidler told the officers that he remembered driving to the Altamaha River bridge between Appling and Bacon counties, where he took the 10-year-old to a boat ramp, and sexually assaulted her out of sight of the others in the van.
After the rape, the sobbing little victim asked him to get rid of the gun because he was scaring them. So he tossed it in the Altamaha River where it would never be found.
He abandoned the girls and drove back to his motherís house. Sweat said although at times Heidler laughed, or cried, he was relatively unaffected by what he had done. "He understood what he was saying," said Sweat, "We had all range of emotions. But the gravity of what heíd done -- he was indifferent to that."
For the most inept, cruelest massacre that ever happened in Toombs County history, death penalty specialist Mike Garrett, the most brilliant and sought after attorney in Augusta, and public defender Kathy Palmer of Swainsboro, were brought in for the trial. The plan of operation would be for the defense attorneys to file a notice of intent to present evidence on mental health issues. After talking with Heidler, Garrett told reporters, "Heís physically sick and mentally disturbed."
The defense immediately filed for a change of venue. Garrett said Heidler would be tried far away from the graveyard and the blood-splattered house where people still thought Santa Claus was a symbol of good fellowship and gift sharing.
District Attorney Malone agreed that the gruesome trial should be held somewhere else. He said too many times the Georgia Supreme Court overturned death penalty cases from rural counties where cases were grossly overly publicized.
Meanwhile, on Tuesday, July 6, 1999, while awaiting trial, Heidler escaped with tracking dogs and helicopters on his heels. News flashes across Georgia said anyone who crossed paths with the 20-year-old escaped convict were in extreme danger. Jailers searching his cell found 75 homemade weapons he had made from unscrewing wire cages and smoke and fire alarms. They said he routinely threatened to kill jailers and other inmates who preferred to give him a wide berth.
He didnít get very far. He was quickly captured and returned for trial. The trial opened before a jury of seven men and five women on August 30, 1999 in Judge Walter McMillanís Walton County Courthouse. Prosecutor Malone said he would seek the death penalty. Heidlerís defense team chose to seek pity from the jurors by using the mental illness defense. In his opening statement, prosecutor Malone painted a bizarre picture of
the suspect. He said he was arrested in May for breaking into Taylorís Treasures and stealing porcelain dolls, Nintendo games, knives.
A young mother testified she had hired Heidler to baby-sit her three children in exchange for a room in her home. She said he was good with her children and she couldnít have managed without his help. She described him as a quiet person, a regular couch potato who seldom went anywhere and worked on her car.
As for his mental level, she said he was like a teen-ager in a 20-year-old body. "Iíve seen him go out looking for jobs and no one would hire him," she said, adding, "I canít believe this is happening."
A neighbor who lived next to the Heidlers on 12th Street in Alma, said the family lived there for two months. They moved there from a government housing project on Mills Street and had no money.
In the days that followed jurors heard from one side or the other about Heidlerís tough life, or his refusal to accept authority. Born June 9, 1977, he became a high school drop out in the 10h grade. He never worked because soil rhymes with toil. He never owned a car and he never lived in a place he could call his own. Any money he ever had was mooched from somebody else.
Despite his unseeming lifestyle, he was never arrested for violent crimes. Aside from burglarizing Taylor Treasures, he stole a Kawasaki four-wheeler from a garage on South Church Street and was currently facing felony counts in Alma. He was newly on probation in both Toombs and Bacon counties for driving while intoxicated. That was the extent of his criminal record.
Several of Danielsí neighborbors testified about gathering in their yards to watch police cars, media vans with dishes on top, and more strange cars than they had ever seen driving up Dasher Street toward the crime scene. They spoke of the good times they had fishing in Danielsí fish pond, and picking grapes from his vineyard.
"They were good God-fearing people," one neighbor told the court. "They were a storybook family. They took children nobody else wanted and gave them a decent home."
County Sheriff Durst testified that in his talks with Heidler, "his only explanation is that he doesnít know why he did it. He said a dive team that searched the 29-foot-deep Altamaha River failed to find the murder weapon that Heidler said he tossed off the bridge from U.S. Highway 1.
A defense witness testified that in Heidlerís hometown of Alma, about 30 miles from the crime scene, he had enhanced his reputation as an "odd ball" from a family who moved from one place to another, like gypsies. He said Heidler spent time in foster care homes but eventually had to be placed in a special treatment state school because of his emotional problems.
Garrett, however, was unable to sway the jury, who, after wrestling with indecision for a scant 20 minutes, found the mass murderer guilty on Friday, September 3, 1999.
The penalty phase took less than two hours, and this time they envoked the death penalty.
Sickly, scrawny, Heidler sniffled and wiped his nose on his shirt as the four death sentences were pronounced. Judge Walter McMillan handed him an additional two life sentences plus 110 years on three counts of kidnapping the three Daniels children and three counts of sodomy and child molestation and one burglary.
The remaining Daniels children have been placed with relatives.
Using methodology almost routine in cases of murder, the Toombs County Sheriffís Department and the GBI had been able to get to the bottom of the matter -- thus insuring that justice was seen to be done.
---
Southern gothic
Jack-Warner.com
Santa Claus, Ga. -- The slaying of four members of a family who tried to keep Christmas all year long has uncovered depths of misery dark enough to overshadow every icon of stereotypical Southern Gothic.
The Danielses, evidently, died for the sins of others.
Kim Daniels, 33, who became a foster child after seeing her father slain, lost her own children to state custody while a teenager. She lived in her little car, deep into drugs and alcohol, until she met Danny Daniels, 47, about six years ago. Married to the gentle letter carrier, she fought off her problems, got her children back and devoted her life to her church and to children -- her own and others who needed love.
On Wednesday, she and Danny celebrated their fifth wedding anniversary. In their comfortable brick house at the foot of Dasher Road there were seven children -- Danny's adopted daughter, Jessica, 16; Kim's three children, Amber, 12, and 8-year-old twins Brooke and Bryant; and three foster children, Amanda, 9, Corey, 4, and Gabriel, 10 months.
And then, police say, a few hours after they went to bed, one of Kim's many efforts at salvation came back not to haunt them, but to kill them.
His full name is Jerry Scott Heidler, and he is 20 years old. He goes by Scott. To the Daniels family, he was Scott Taylor.
He has been charged with murdering Danny and Kim and Jessica and Bryant in their sleep and forcing Amber, Amanda and Brooke into a stolen van and dumping them on a dirt road some 50 miles away. The infant Gabriel was left crying in his bed, and the terrified Corey hid under a table in the blood-spattered house.
No one can imagine why.
Some suggest it was, somehow, connected to unrequited love for Jessica, whom investigators believe was the first to be shot. Others say it perhaps was triggered by the stillbirth on Saturday of Marie Spivey's second child, who may or may not have been Heidler's.
Scott Heidler himself says "he doesn't know why he did it," according to Toombs County Sheriff Charles Durst.
"He has no remorse," the sheriff said Friday. "He slept like a baby last night."
Few others who knew the Danielses did. "There's a lot of sorrow, a lot of grief" in Toombs County, Durst said.
Latrelle Moseley, the suspect's mother, and her daughter JoAnn spent Friday morning at the mobile home of another daughter, Lisa Augula, in a rural trailer park north of Baxley on U.S. 1.
They said Scott met the Daniels family about two years ago when JoAnn was in foster care with them for a few months, which Latrelle said said was because she fell ill and couldn't care for her daughter. Not long after that, Heidler himself stayed briefly at the Daniels house; friends said they were trying to help him beat alcohol and drug problems.
JoAnn, 12 now, said between puffs on a cigarette that she enjoyed her stay with the Danielses; her mother said she had sometimes talked with Kim on the telephone since then.
Latrelle said Scott dated Jessica then. "They sat together at church; he was over there all the time." They had stopped dating but were still friends, she said, and Heidler sometimes stayed overnight at the Daniels home in Santa Claus, she said.
She said her son arrived at her house in Alma early Thursday and fell asleep on the couch. She said she left shortly before noon to go to the beauty parlor after telling him to get in bed. When she got home, she said, police had taken him away.
She went to see him Thursday night before he was taken from the Bacon County jail in Alma to the Toombs County jail in Lyons.
"Scott sat there, real pale, not looking at me. He didn't look like himself. He said, 'Mama, I just got a minute to say something.' The police said, 'Scott, tell your mama about it.'"
And curiously, what he told her, she said, was "Mama, I killed Kim." Not "Mama, I killed Jessica," or "I killed four people."
"I said, 'No, you didn't,' and he said, 'Yes, I did.' They wouldn't let him say any more. I believe they made him say that.
"He's just not a killer. If he killed anybody, it would have been his stepfather." When he arrived at her house Friday, she said, "He would have had blood on him. There was no blood. His clothes wasn't messed up."
Farther down U.S. 1 in Alma, 18-year-old Marie Spivey agreed.
"Scott always told me the Daniels were his friends," she said. "He said he liked them a lot. He always bragged on them. He said they were like a family to him. He adored them people."
Spivey said Scott and his stepfather did not get along.
"He accused Scott of all kinds of things he didn't do," she said, without elaborating. "There was several things wrong with that family. Not his mama nor his daddy was there for him. If he wanted something, he had to ask over and over for it. If his sister wanted something, all she had to do was ask one time."
Spivey is the mother of Heidler's son, Joshua, now 2, but she isn't sure who the father of her stillborn son is. She is married to a man named Spivey, but they lived together only three months and she said she has been planning to divorce him since September, when she and Heidler got back together.
She said Heidler has been depressed all week about the baby's death. "He loves kids. He loves my sisters and he's always took care of them. He's always been there for Joshua."
Heidler wrote her a disjointed poem full of jumbled, gloomy religious symbols and references to a gospel hymn, "Sheltered in the Arms of God," the day the baby was stillborn, just hours before the birth. He gave it to her Sunday and had her read it to him at least once a day through Wednesday, she said.
Spivey said she doesn't know what to make of the poem, but she said Heidler believed he didn't have long to live because of heart and lung problems. She couldn't specify the lung problems but said he had undergone surgery to correct a cardiovascular birth defect. She says he has always been sickly.
Heidler often stayed over at the house where she lives with Joshua, her mother, stepfather and 4-year-old twin sisters, Spivey said. She said he came Wednesday and stayed most of the afternoon. "We took him tome [to his mother's house] around 4:30 [p.m.] because he was getting a virus and wanted to take a shower and then come back over," Spivey said.
Heidler did not return. He called her hourly, up until 10 p.m. or 11 p.m., she said. The later calls, she said, were made from the Alma home of Jerry P. Johnson.
Johnson, 59, who has been wheelchair-bound since a 1960 car accident and lives with a helper, said young people often drop by to shoot pool on his back porch or just hang out.
On Wednesday, Heidler arrived around 8 p.m. and left around 10:30 p.m., apparently on foot. Johnson believes he returned later, entered the house, stole the keys to a maroon and silver Dodge van, and took a small amount of money and a wooden box containing bank statements, Johnson's Social Security disability check and personal letters.
Police found the van parked behind Latrelle Moseley's house early Friday morning, shortly after Johnson reported the theft and gave police Heidler's name.
"I really didn't know that much about him," Johnson said. "The other people I got around my house , they don't steal and they don't use my vehicle without me knowing it."
Sylvia Boatright, who was Heidler's foster mother for about a year when he was 11, also lives in Alma. On Friday she was in a Jacksonville, Fla., hospital, recovering from surgery. She was unaware of the killings when asked to recall his stay with her but assumed he was in trouble. She would not discuss what he was like.
"I loved him very much. I still do. I would help him if I could. I pray that the Lord will reach down and touch him," she said.
Her 41-year-old daughter, Shirlene Wykle, was less circumspect. "He was mean as all get-out," she said. "When they would come to my house, I was proud to see the day that they left. I was afraid he would hurt my mama, and him just a child." However, she too refused to discuss his specific behavior.
In her mobile home just south of Santa Claus, Christy Wood, who considers herself Kim Daniel's best friend, disputed the idea that Heidler ever "dated" Jessica.
People teased Jessica about how much Heidler liked her, Wood said. Jessica was a self-conscious girl of 14 or 15 then. Heidler was 18 or 19.
"He'd, like, always call her over to the car and want to talk to her," Wood's daughter Sheena said.
"He knew that Jessie was too young, but we had the feeling that she was the reason he hung around. She wouldn't have anything to do with him," Christy Wood said.
Rachael Phillips, 24, a family friend who went to the Daniels house Wednesday night, is one of the last people know to have seen them alive. She said a small Christmas tree stood on the kitchen table and as many as 60 wrapped presents covered the living room floor of the comfortable brick ranch home.
The house was set in a swale in front of two large tree-lined ponds. Dasher Road bends around the unused field in front of the home, approaches it from the side and then ends up by the house. Across that unused field is a broad field where, on the day that the Danielses died, Vidalia onions were being planted.
From the road in front of the Daniels house, two other dwellings can be seen, a large mobile home aglow with Christmas lights and a spacious new home on a hill. But the Daniels home cannot be seen from the mobile home, and because of the trees, only the roof is visible from the hilltop house.
Danny had adopted Kim's three children this year, Christy Wood said, and intended to adopt the three foster children too. Kim, she said, doted on the children as if they were her own because she could empathize with them.
When she was 3, Kim's father was killed in front of her, said Wood, 48, whose husband, the Rev. Ray Wood, led services for the Danielses and other members of Mount Vernon Pentecostal Church. The death pushed Kim into a foster home. She bounced from one foster home to another during the next several years.
Kim battled alcohol and drugs as a teenager, friends said, and she had reached the bottom when she showed up barefoot on the front steps of a pink single-wide mobile home on Green Oak Road that doubled as a church outreach building.
The state had custody of three of her children -- Amber, Brooke and Bryant. She lived out of her car.
"She came to our church in a little bitty car crammed with everything she owned in the world," Wood said.
She met Danny, a quiet man who delivered mail and taught adult Sunday School class at Mount Vernon. The couple married about a year later, regained custody of Kim's three children and moved into a brick house along with Danny's daughter, Jessica.
The house burned several years ago, but the Daniels rebuilt it. They decided to accept foster children.
It was about this time that they noticed an unfamiliar face in the congregation that huddled inside the pink single-wide for Tuesday night prayer services. It was Scott Heidler.
Heidler went to church for about two months," the Rev. Wood said.
"He was quiet and withdrawn. He didn't have much to say," Wood said.
Christy said Heidler made her uncomfortable.
"I feel like the reason people weren't comfortable around him is that he wasn't comfortable around them," Ray Wood said. "His social skills were zilch."
Christy said Kim did all she could to give her children a better life than she had.
"She wanted the safety and security for her children, which she never found," Wood said.
---
HEIDLER v. THE STATE.
S00P0808.
(273 Ga. 54)
(537 SE2d 44)
(2000)
CARLEY, Justice.
Murder. Toombs Superior Court. Before Judge McMillan.
A jury convicted Jerry Scott Heidler of the following offenses: four counts of malice murder; kidnapping with bodily injury; two counts of kidnapping; aggravated sodomy; aggravated child molestation; child molestation; and, burglary. For the murders, the jury recommended four death sentences, finding as the statutory aggravating circumstances that each homicide was perpetrated during Heidler's commission of the other three and that all four deaths occurred during his commission of a burglary. OCGA 17-10-30 (b) (2). The trial court denied Heidler's motion for new trial, and he appeals. 1
Pre-Trial Issues
1. Heidler claims that his confession resulted from an illegal arrest, but he waived the right to assert that issue on appeal by failing to raise it in the trial court. Rushing v. State, 271 Ga. 102, 104 (2) (515 SE2d 607) (1999); Hardeman v. State, 252 Ga. 286, 288 (2) (313 SE2d 95) (1984). The only objection made below related to the voluntariness of Heidler's statement, and that is the only question which this Court will now consider
The trial court was authorized to find the following: Heidler was arrested at approximately 2:00 p.m. on the day the crimes were committed, and his interrogation began about 90 minutes later. The police read Heidler his rights and reviewed the waiver-of-rights form with him before he signed it. The interview lasted about two hours and culminated in a videotaped confession. Heidler was lucid, not intoxicated, and he appeared to understand his rights. He was twenty years old and had a tenth grade education. He was not handcuffed, and was provided with cigarettes and a soft drink. He was neither coerced, threatened, nor promised anything in exchange for his statement. He did not request a lawyer or ask that the questioning cease. When asked about the sequence of events and why they occurred, Heidler said several times that he was unsure because it was like "a dream." One of the interrogating officers volunteered to "get in the dream with him," and Heidler claims that this was coercive. However, a review of the record shows that the offer was simply an attempt on the part of the officer to prod Heidler's memory. Viewing the totality of the circumstances, we conclude that the trial court properly denied Heidler's motion to suppress his statement on the ground that it was involuntary. See Lee v. State, 270 Ga. 798, 800 (2) (514 SE2d 1) (1999); OCGA 24-3-50.
2. Heidler claims a violation of Brady v. Maryland, 373 U. S. 83 (83 SC 1194, 10 LE2d 215) (1963) based upon the purported failure of the State to turn over his Department of Family & Children Services (DFCS) records that were in its possession. However, the trial transcript shows that the prosecution made the DFCS records that it possessed available to the defense before trial, and that Heidler, in turn, furnished many of the records to mental health experts to assist in their pre-trial evaluations of him and that he also introduced a significant number of those records into evidence at trial. See Pace v. State, 271 Ga. 829, 836 (17) (524 SE2d 490) (1999); Dennard v. State, 263 Ga. 453, 454 (4) (435 SE2d 26) (1993) (no Brady violation when the alleged exculpatory evidence is available to the accused at trial); Davis v. State, 261 Ga. 382, 385 (8) (b) (405 SE2d 648) (1991) (no Brady violation when the alleged exculpatory evidence is presented to the jury at trial).
In addition, Heidler could, and did, obtain the records directly from DFCS by means of his own separate subpoena. See Mize v. State, 269 Ga. 646, 648 (2) (501 SE2d 219) (1998) (in order to prevail on Brady claim, defendant must show he could not obtain the exculpatory evidence on his own with any reasonable diligence). We find no violation by the State of Heidler's discovery rights.
Jury Selection
3. The death penalty qualification of prospective jurors during the guilt-innocence phase of a capital case is not unconstitutional. DeYoung v. State, 268 Ga. 780, 790 (11) (493 SE2d 157) (1997). Heidler further contends that the trial court erroneously found to be qualified several prospective jurors who expressed a bias in favor of the death penalty, and compounded that error by striking for cause several others who were not prejudiced against the imposition of that sentence.
The proper standard for determining the disqualification of a prospective juror based upon his views on capital punishment "is whether the juror's views would 'prevent or substantially impair the performance of his duties as a juror in accordance with his instructions and his oath.' "
Greene v. State, 268 Ga. 47, 48 (485 SE2d 741) (1997), quoting Wainwright v. Witt, 469 U. S. 412, 424 (II) (105 SC 844, 83 LE2d 841) (1985). We must base our review of the trial court's rulings in this regard upon a consideration of the voir dire as a whole. Crowe v. State, 265 Ga. 582, 588 (9) (a) (458 SE2d 799) (1995). There is no requirement that a prospective juror's qualification or disqualification appear with unmistakable clarity, since the trial court often has to resolve equivocations or conflicts in the responses on voir dire. Ledford v. State, 264 Ga. 60, 64 (6) (439 SE2d 917) (1994); Jefferson v. State, 256 Ga. 821, 823 (2) (353 SE2d 468) (1987). For this reason, this Court must pay deference to the trial court's determination of a prospective juror's qualification, and affirm the ruling below absent some manifest abuse of discretion. Ledford, supra.
(b) Prospective Juror Still. Ms. Still stated that she was able to consider all three possible sentences and that her mind was not made up about any sentence before hearing the evidence. Later, she expressed some leaning toward the death penalty for one convicted of murder. However, in response to a question about whether she could ever vote for life with the possibility of parole, she stated "I wouldn't say I would never [vote for such a sentence because] I don't . . . know exactly what I would do in that situation [be]cause I've never been in that situation." She repeated that she would not automatically exclude life with parole, but that "the possibility would be strong" that she would vote for the death penalty. In response to a question by the trial court, however, she said she was not positive how she would vote because she did not know about the case. A prospective juror is not disqualified merely for expressing a leaning for or against the death penalty. "Instead, the relevant inquiry on appeal is whether the trial court's qualification of the juror is supported by the record as a whole. [Cit.]" Mize, supra at 652 (6) (d). Viewing the record as a whole and giving deference to the trial court's decision, we conclude that the trial court did not err by finding that Ms. Still's views about the death penalty did not impair her ability to serve on the jury. See Mize, supra; Bishop, supra.
(c) Prospective Jurors Hawkins, Garrett and Silva . Pretermitting Ms. Hawkins', Mr. Garrett's and Ms. Silva's voir dire responses, they were not among the first 42 qualified prospective jurors and could have been selected only as alternate jurors. Any error as to the qualification of the 43rd or subsequent prospective juror is harmless, unless use of an alternate juror becomes necessary. Devier v. State, 253 Ga. 604, 607 (3) (b) (323 SE2d 150) (1984). Since no alternate jurors were needed during the trial, the trial court's ruling that these three prospective jurors were qualified, if error, was not harmful. Compare Pope v. State, 256 Ga. 195, 202 (7) (e) (345 SE2d 831) (1986), overruled on other grounds, Nash v. State, 271 Ga. 281 (519 SE2d 893) (1999).
(d) Prospective Juror Malcom. Initially, Ms. Malcom expressed her belief that she could consider all three sentencing options and mitigation evidence. Later, she did state that "God didn't spare people to take other people's lives" and that a person who takes a person's life ought to have his life taken. However, she subsequently stated that she would not automatically vote to impose death for a convicted murderer, though she "probably would" vote for death. She expressed a belief in the death penalty, but agreed that, "if the court so provided other provisions, I would be willing to take a look at it." Upon questioning by the trial court, she said that she could fairly consider and vote to impose any one of the three possible sentences. Ms. Malcom's responses show that she was not irrevocably opposed to consideration of any lawful sentence. Thus, we conclude that the trial court did not abuse its discretion by qualifying her to serve on the jury. Mize, supra; Bishop, supra.
(e) Prospective Jurors Head, Campbell, Lambert, and Dockery. Heidler did not challenge these four jurors for cause, and the trial court did not err by failing to excuse them sua sponte. See Mize, supra at 652 (6) (c); Spencer v. State, 260 Ga. 640, 641 (1) (a), (b) (398 SE2d 179) (1990).
(f) Prospective Jurors Moon, Jordan and Swords . Because these prospective jurors unequivocally stated that they would automatically vote against the death penalty regardless of the evidence, the trial court did not err by excusing them for cause. See Greene, supra.
4. The venue of Heidler's trial was changed from Toombs County to Walton County. Because the crimes received state-wide media attention, some prospective jurors in Walton County had heard about them. However, based upon a consideration of the entire voir dire transcript, we find that every prospective juror who had formed a fixed opinion about Heidler's guilt due to pretrial media exposure was excused by the trial court, and that all remaining prospective jurors were properly qualified to serve because they acknowledged the obligation to decide the case based solely on the evidence presented at trial. See Irvin v. Dowd, 366 U. S. 717, 723 (81 SC 1639, 6 LE2d 751) (1961); Cromartie v. State, 270 Ga. 780, 784 (9) (a) (514 SE2d 205) (1999).
The Guilt/Innocence Phase of Trial
5. The evidence presented at trial authorized the jury to find the following: Danny and Kim Daniels lived in the town of Santa Claus in Toombs County with their seven children, three of whom were foster children. Heidler's sister was in the Daniels' care as a foster child for 45 days in 1995, and it was then that he began to frequent the house and occasionally to stay there overnight. Months before the murders, Mr. Daniels noticed that Heidler, 20 years old at the time, was beginning to develop a relationship with his 16-year-old daughter, Jessica. He had a conversation with Heidler, after which Heidler stopped visiting the Daniels' home.
At approximately 5:00 a.m. on December 4, 1997, the police in Bacon County found three young girls on the street in their nightclothes. The girls said they had been kidnapped from the Daniels' house in Toombs County by a man they knew as Scott Taylor, who drove them to Bacon County in a white van. The police subsequently learned from DFCS that "Scott Taylor" was actually Heidler. The ten-year-old victim told the police that Heidler sexually assaulted her in the van while in Toombs County. This was corroborated by evidence of physical trauma to the child and by DNA testing. The eight-year-old victim told the police that she witnessed the sexual assault. From a photographic lineup, each of the three girls separately identified Heidler as the kidnapper.
Toombs County police officers went to the Daniels' house, where they found the bodies of the four victims. Bryant Daniels, eight years old, was found lying on his bed face-down, where he died from massive head trauma caused by a close-range shotgun blast. Both Mr. and Mrs. Daniels were found lying in their bed, each having been killed by multiple shotgun blasts. The body of Jessica Daniels also was found lying in the master bedroom, near a doorway that led into the hallway. She had been killed by a close-range shotgun blast to the back of her head. A Remington 1100 semi-automatic shotgun was missing from Mr. Daniels' gun cabinet, the door to which was open. Seven spent shotgun casings were found throughout the house. A firearms expert testified that the Remington 1100 shotgun holds six shotgun shells, so the shooter must have reloaded at least once. A neighbor heard, at 1:45 a.m., noises that could have been shots and the police determined that the assailant entered the house by using a ladder to climb through a bathroom window. A fingerprint lifted from this window matched Heidler's fingerprint. DNA taken from saliva on a cigarette butt found on the floor in the house matched Heidler's DNA.
After dropping the girls off in Bacon County, Heidler went to his mother's house where he slept and played video games with his brother. Heidler asked his brother if he had ever killed anyone, and his brother said no. Heidler then said that killing "gives you a rush, makes you want to go out and kill more people." After his arrest, Heidler confessed to the crimes. He told the police that he threw the shotgun into a river and the kidnapped girls confirmed this assertion.
The evidence was sufficient to enable a rational trier of fact to find proof of Heidler's guilt of four counts of malice murder, kidnapping with bodily injury, two counts of kidnapping, aggravated sodomy, aggravated child molestation, child molestation, and burglary beyond a reasonable doubt. Jackson v. Virginia, 443 U. S. 307 (99 SC 2781, 61 LE2d 560) (1979).
6. The trial court admitted into evidence five photographs of the victims taken at the crime scene, and Heidler contends these pictures were unduly inflammatory and cumulative of a videotape that also was shown to the jury. Pre-autopsy photographs of a murder victim are generally admissible if they show the nature and extent of the wounds and the relation of the body to other crime scene evidence, such as blood and shell casings. See Jackson v. State, 270 Ga. 494, 498 (8) (512 SE2d 241) (1999); Crozier v. State, 263 Ga. 866, 867 (2) (440 SE2d 635) (1994). Still photographs are relevant and admissible for this purpose, even though they may be duplicative of a crime scene videotape. See Jackson, supra; Foster v. State, 258 Ga. 736, 740 (7) (374 SE2d 188) (1988). Heidler claims that the crime scene was altered in one photograph, but the police only removed the bed sheet that covered Mrs. Daniels' body. See Foster, supra. We conclude that the photographs were relevant and admissible.
7. The trial court admitted into evidence videotapes of police interviews with two of the kidnapped girls, the ten-year-old sexual assault victim and the eight-year-old who witnessed that attack. Because the girls did not testify at trial, Heidler claims that the Confrontation Clause was violated. However, he waived the right to raise this on appeal by failing to object to the admission of the videotapes on that ground. Earnest v. State, 262 Ga. 494, 495 (1) (422 SE2d 188) (1992).
The trial court found sufficient indicia of reliability so as to render the evidence admissible in accordance with OCGA 24-3-16, which permits the introduction of videotaped interviews of child sex abuse victims. See Vick v. State, 194 Ga. App. 616 (1) (391 SE2d 455) (1990). Each girl was interviewed separately by a law enforcement officer and a DFCS caseworker trained to conduct this type of interview. The videotaped interviews took place only a few hours after the sexual assault and the evidence supports the trial court's finding that the interviewers did not coach the girls, and that the children's responses were consistent, spontaneous and credible. See Allen v. State, 263 Ga. 60, 61 (2) (428 SE2d 73) (1993); Newberry v. State, 184 Ga. App. 356 (2) (361 SE2d 499) (1987). The girls were also available to testify if Heidler desired to cross-examine them. Allen, supra. We find no error in the trial court's admission of the videotapes pursuant to the Child Hearsay Statute.
8. Heidler did not object to testimony concerning the van which he stole before the murders and then used during the abduction of the girls. Earnest, supra. Even if he had objected, the evidence clearly was admissible as part of the res gestae of the crimes for which he was being tried. See Nance v. State, 272 Ga. 217, 221 (4) (526 SE2d 560) (2000).
9. Heidler made a pre-trial announcement of his intent to raise mental illness and insanity as his defenses. Accordingly, the trial court ordered that he undergo a separate independent evaluation by three psychologists or psychiatrists. See Nance, supra at 218 (2). Although the defense rested in the guilt-innocence phase without presenting any evidence, the trial court allowed the three experts to testify with regard to Heidler's mental health. On appeal, Heidler urges that the trial court erred in permitting this testimony, because a State or court-ordered mental health expert may only appear as a rebuttal witness. Nance, supra. The record shows, however, that Heidler's defense counsel actually urged the trial court to allow the expert witnesses to testify and, in fact, the State objected to this procedure on most of the same grounds that Heidler now urges on appeal. A party cannot request a ruling from the trial court and then, on appeal, take the contrary position and complain that the ruling was error. Pye v. State, 269 Ga. 779, 787 (14) (505 SE2d 4) (1998) ("A party cannot during the trial ignore what he thinks to be an injustice, take his chance on a favorable verdict, and complain later."); Barnes v. State, 269 Ga. 345, 356 (19) (496 SE2d 674) (1998) (invited error is not grounds for reversal). Thus, we find no reversible error in allowing the experts to testify in this case, even though they were not called as rebuttal witnesses.
10. At one point during the State's closing argument, the prosecutor asked the jury to hold Heidler to the same standard "you hold me." Heidler objected, claiming that this suggested that he was required to prove his innocence. According to the attorney for the State, however, he was only referring to the presumption of sanity and to the absence of any evidence that Heidler was insane. See Parker v. State, 256 Ga. 363, 365 (1) (349 SE2d 379) (1986) (Georgia law presumes sanity and insanity is an affirmative defense); Brown v. State, 250 Ga. 66, 70 (2) (c) (295 SE2d 727) (1982); OCGA 16-2-3. The trial court ruled that this explanation was adequate, and we conclude, based upon the context of the remark and the explanation, that there was no error.
Heidler did not object to any other portion of the State's closing argument, and thus he waived any right to seek a reversal based thereon. Gissendaner v. State, 272 Ga. 704, 713 (10) (b) (---- SE2d ----) (2000). In accordance with our duty under OCGA 17-10-35 (c) (1), however, we have made an independent examination of the prosecution's closing argument to determine whether, if improper, it had any effect on Heidler's resulting death sentences. We conclude that there is no reasonable probability that the argument " 'changed the jury's exercise of discretion in choosing between life imprisonment or death.' " Gulley v. State, 271 Ga. 347 (14) (519 SE2d 655) (1999). Nor is there any evidence of prosecutorial misconduct. Gulley, supra at 346 (10); Roberts v. State, 267 Ga. 669, 671 (3) (482 SE2d 245) (1997).
11. Heidler's assertion that his entry into the Daniels' residence was authorized is based on speculation only. The actual evidence shows that he entered the home by using a ladder to climb through a bathroom window in the early morning hours, when the occupants were in nightclothes and in bed, and that he stole a shotgun and committed murders once inside. See Raulerson v. State, 268 Ga. 623, 624 (1) (491 SE2d 791) (1997). Thus, the trial court properly charged the jury on the crime of burglary. Heidler also complains that the trial court erred by instructing the jury on felony murder, but any issue in that regard is moot since the jury convicted him of malice murder. Lee, supra at 801 (4).
12. The trial court charged the jury that the possible verdicts included a finding that Heidler was not guilty by reason of insanity, that he was guilty but mentally ill, or that he was guilty but mentally retarded. The trial court did not err in failing also to instruct on delusional compulsion, OCGA 16-3-3, because Heidler never requested such a charge, the evidence did not support it, and the defense never suggested that he was acting under a delusional compulsion when he committed the crimes. See Wellons v. State, 266 Ga. 77, 87 (16) (463 SE2d 868) (1995).
The trial court properly charged on the burden of proof necessary to support a finding of guilty but mentally ill. Spivey v. State, 253 Ga. 187, 188 (2) (319 SE2d 420) (1984). Contrary to Heidler's further contentions, the controlling statutory provision regarding such a verdict, OCGA 17-7-131, is not unconstitutional. Salter v. State, 257 Ga. 88, 90 (3) (356 SE2d 196) (1987).
The instruction on reasonable doubt was a correct statement of the law. Rucker v. State, 270 Ga. 431, 433 (3) (510 SE2d 816) (1999). The trial court also properly charged that the jurors "not be swayed in your deliberations by mere sentiment, conjecture, sympathy, passion, prejudice, public opinion, or public feeling." See Dill v. State, 254 Ga. 17 (1) (325 SE2d 765) (1985); Duggan v. State, 225 Ga. App. 291, 295 (3) (483 SE2d 373) (1997). Compare Legare v. State, 250 Ga. 875, 878 (2) (302 SE2d 351) (1983) (error to charge jury in penalty phase not to consider sympathy when determining sentence).
With regard to aggravated sodomy, the trial court instructed that "a female under 16 years of age is legally incapable of giving consent. . . . A person commits aggravated sodomy when that person commits sodomy with force and against the will of the other person." Contrary to Heidler's assertion on appeal, this charge did not instruct the jury to presume force when a person under the legal age of consent is sodomized. By its terms, the instruction relates only to the presumption of an underage victim's lack of consent, and it constitutes a correct statement of the law in that regard. See Brewer v. State, 271 Ga. 605, 606 (523 SE2d 18) (1999); State v. Collins, 270 Ga. 42-43 (508 SE2d 390) (1998).
13. Heidler never requested a charge on theft by taking and manslaughter as lesser-included offenses of burglary and murder respectively, and the trial court did not err by failing to charge on those crimes sua sponte. See Hawkins v. State, 267 Ga. 124, 125 (3) (475 SE2d 625) (1996); Fugate v. State, 263 Ga. 260, 262 (2) (431 SE2d 104) (1993); Graham v. State, 250 Ga. 473, 476 (5) (298 SE2d 499) (1983).
14. After the charge, the State objected that the trial court might have misled the jury regarding the disposition of Heidler if he was found guilty but mentally retarded. The trial court agreed, and recharged that such a verdict would preclude further deliberations regarding Heidler's punishment and that he would be sentenced to life with the possibility of parole. Giving this recharge was error, since, in the guilt-innocence phase, the trial court should not inform the jury that the defendant will not receive a death sentence if he is found guilty but mentally retarded. State v. Patillo, 262 Ga. 259, 260-261 (417 SE2d 139) (1992).
However, insofar as the harmful effect of the recharge is concerned, a review of the record shows that all three court-appointed mental health experts testified that Heidler was not mentally retarded and that he had an IQ in the low-average range. There was no evidence presented to the contrary. In fact, Heidler's counsel conceded this point on closing argument by telling the jury:
In any event, there's no evidence of mental retardation in this case at all. That's the point I wanted to make. And so you would not have anything to consider regarding mental retardation. So . . . we're not going to suggest to you that it is in order to get our client off or anything like that. The evidence is that he has subnormal intelligence, and the evidence from all three mental health professionals subnormal intelligence, but not mentally retarded. All three said not mentally retarded. So I hope that it -- maybe that'll make your deliberations a little easier.
Therefore, the erroneous recharge could not have harmed Heidler, as it did not prejudice the jury against the return of a lawful verdict. A finding that he was guilty but mentally retarded would not have been authorized in any event. Since the error was harmless beyond a reasonable doubt, a reversal is not mandated as to the convictions entered on the authorized finding that Heidler committed the offenses and that his guilt was undiminished by his mental condition.
15. Count 8 of the indictment charged that Heidler committed aggravated sodomy by performing "anal sodomy" upon the kidnap victim, "age 10," with force and against her will. Count 9 of the indictment charged that he committed aggravated child molestation by performing the immoral and indecent act of "anal sodomy" against a child under the age of 16. Although the evidence presented at trial showed that there was only one act of anal sodomy, the jury found Heidler guilty of both counts, and the trial court imposed sentences as to each offense. However, the single act was necessary to prove the aggravated sodomy count of the indictment, so that there was no remaining evidence upon which to base Heidler's conviction for an additional count of aggravated child molestation. See Wyatt v. State, 222 Ga. App. 604, 606 (2) (475 SE2d 651) (1996); Horne v. State, 192 Ga. App. 528, 533 (6) (385 SE2d 704) (1989); OCGA 16-1-7 (a) (1). Under the facts of this case, the aggravated sodomy conviction includes the aggravated child molestation charge plus the additional element of force. See Brewer, supra at 606-607. Accordingly, the aggravated child molestation conviction merged into the aggravated sodomy conviction as a matter of fact, and we therefore reverse Heidler's conviction and sentence for the crime charged in count 9 of the indictment. Wyatt, supra; OCGA 16-1-7 (a).
16. There is no evidence that the jury, which was sequestered during the trial, was affected by news coverage.
The Sentencing Phase of Trial
17. Heidler complains generally that the trial court improperly conducted the penalty phase of his trial. However, his reliance upon the admission of testimony from the three expert witnesses in the guilt-innocence phase is clearly without merit, since he specifically requested that the trial court allow that testimony. See Barnes, supra at 356 (19). Although he also complains about the failure of DFCS witnesses to produce certain records, they were not the State's witnesses, but rather his own. Insofar as the testimony of Dr. Maish, Heidler's mental health expert, is concerned, the trial court properly sustained or overruled the State's various objections to his testimony.
At the conclusion of Dr. Maish's testimony, he responded in the negative when the trial court inquired whether Heidler was mentally retarded. On appeal, Heidler claims that the trial court erred in asking this question, but, at trial, defense counsel said, "I forgot to ask that" and he then proceeded to question Dr. Maish about Heidler's intellectual testing. Since there was no objection, the argument that the trial court erred in posing the question is waived for appeal purposes. Earnest, supra at 495 (1).
We also conclude that, contrary to the assertions on appeal, the trial court did not improperly restrict Heidler's presentation of mitigation evidence. See Barnes, supra at 357-360 (27).
18. Heidler claims that the State improperly introduced evidence that he committed prior crimes as a juvenile. However, defense counsel called an employee of the Department of Juvenile Justice as its mitigation witness and, on direct examination, elicited testimony that Heidler had an altercation with his stepfather when he was 14 or 15 years old. On cross-examination, the prosecutor asked what Heidler had done, and the witness responded that there had been an assault with a knife. This was perfectly acceptable cross-examination. OCGA 24-9-64. Moreover, Heidler did not object, so the issue is waived on appeal. Earnest, supra at 495 (1).
Additional complaint about the State's cross-examination of a DFCS caseworker regarding Heidler's commission of a previous burglary is without merit for the same reasons. Earnest, supra.
19. The prosecutor's conduct and argument in the penalty phase were not improper. Gulley, supra at 346 (10); Pye, supra at 788 (19); McClain v. State, 267 Ga. 378, 385 (4) (a) (477 SE2d 814) (1996).
20. Because the jury was entitled to consider the evidence presented in both phases of the trial when determining the sentence, the trial court properly refused to charge that the jurors should not consider Heidler's commission of the murders as aggravating evidence. See Romine v. State, 256 Ga. 521, 528 (3) (350 SE2d 446) (1986); Ross v. State, 254 Ga. 22, 31 (5) (d) (326 SE2d 194) (1985) (jury may consider evidence presented in both phases of the trial when determining sentence).
The trial court properly instructed the jury to consider mitigating circumstances, and that it could impose a life sentence for any reason or no reason at all. See Jenkins v. State, 269 Ga. 282, 295 (24) (498 SE2d 502) (1998); Romine, supra at 529-530 (3). The trial court also correctly charged on the nature and function of mitigating circumstances. Fugate, supra at 263 (5) (a). Since the trial court is not required to identify specific mitigating circumstances in the charge, it did not err by refusing to instruct the jury to consider residual doubt as such a circumstance. Jenkins, supra at 296 (25). Also, the trial court was not required to instruct the jury on the consequences of a deadlock or to give the jury that option as a possible verdict. Jenkins, supra at 296 (26). The trial court did not err in failing to give several of Heidler's requested charges, the substance of which was otherwise covered by the trial court's instructions.
21. A juror had plane tickets for a trip scheduled to begin on the evening of the last day of deliberations, but there is no evidence that she felt pressured into arriving at a verdict. The trial court assured her that she would be reimbursed for the tickets if the deliberations continued past her departure time. Moreover, Heidler did not object to the trial court's handling of this matter, so this issue is waived on appeal. Earnest, supra at 495 (1).
22. It was not improper to submit to the jury every statutory aggravating circumstance supported by the evidence. Jenkins, supra at 294 (23) (b); OCGA 17-10-30 (b). However, as an aggravating circumstance supporting the death penalty for each of the murders, the jury relied upon Heidler's commission of the other three. In accordance with the principle of "mutually supporting aggravating circumstances," one of the murders can serve as the aggravating factor in Heidler's commission of the other three, but none of those three murders can, in turn, serve as the aggravating circumstance for his commission of the fourth. Burden v. State, 250 Ga. 313, 315 (6) (297 SE2d 242) (1987). See also Jenkins, supra at 294 (23) (a); Wilson v. State, 250 Ga. 630, 638 (9) (300 SE2d 640) (1983). Accordingly, we arbitrarily determine that the murder of Mr. Daniels is a statutory aggravating circumstance as to Heidler's commission of the murders of each of the other three victims, and set aside those three murders as a statutory aggravating circumstance in Heidler's murder of Mr. Daniels. See Waters v. State, 248 Ga. 355, 368 (12) (283 SE2d 238) (1981). We are not required to reverse any of the death sentences, however, because all four are based upon Heidler's commission of a burglary as an additional, independent valid statutory aggravating circumstance. Jenkins, supra.
23. Georgia's statutory death penalty scheme is constitutional. Gregg v. Georgia, 428 U. S. 153 (96 SC 2909, 49 LE2d 859) (1976); Thomason v. State, 268 Ga. 298, 312 (11) (486 SE2d 861) (1997); McMichen v. State, 265 Ga. 598, 611 (25) (458 SE2d 833) (1995).
24. The Unified Appeal Procedure is not unconstitutional. Jackson, supra at 498 (10); Wellons, supra at 91 (33).
25. Heidler filed a "Motion to Bar Execution by Electrocution," and claims on appeal that the trial court's failure to hold an evidentiary hearing on this motion constitutes error. The record shows, however, that Heidler was permitted to and did proffer over 400 pages of documents, including hearing transcripts and autopsy reports, regarding the procedures and effect of execution by electrocution. He fails to specify what additional evidence he would have presented had the trial court ordered an evidentiary hearing, and we therefore conclude that the trial court did not err by holding no evidentiary hearing on this motion. See Pace, supra at 833 (6). We also conclude that the trial court correctly ruled that execution by electrocution is not unconstitutional. Gissendaner, supra at 716 (15); Morrow v. State, 272 Ga. 691, 703 (17) (532 SE2d 78) (2000); Pruitt v. State, 270 Ga. 745, 749 (6) (514 SE2d 639) (1999); Perkins v. State, 269 Ga. 791, 797 (8) (505 SE2d 16) (1998); Wellons, supra at 91 (32).
26. The evidence was sufficient to authorize the jury to find beyond a reasonable doubt the commission of the statutory aggravating circumstances which supported the death sentences for the murders. Jackson v. Virginia, supra; OCGA 17-10-35 (c) (2).
27. The death sentences were not imposed under the influence of passion, prejudice, or any other arbitrary factor. OCGA 17-10-35 (c) (1). The death sentences are neither excessive nor disproportionate to the penalty imposed in similar cases, considering both the crimes and the defendant. OCGA 17-10-35 (c) (3). In addition to the evidence of the four murders and the other crimes for which Heidler was convicted, the State presented extensive aggravating evidence in the penalty phase, including an escape attempt before trial which resulted in his re-apprehension miles from the jail, numerous weapons which he made while he was incarcerated, repeated threats to kill guards, derogatory comments about the victims, and remorseless comments about the murders, such as a boast that he was a "collector of souls" who was not through with his collection. The similar cases listed in the Appendix support the imposition of the death penalty in this case, in that all involve the deliberate, unprovoked murder of two or more people or a murder committed during a burglary.
APPENDIX.
Morrow v. State, 272 Ga. 691 (532 SE2d 78) (2000); Pace v. State, 271 Ga. 829 (524 SE2d 490) (1999); Gulley v. State, 271 Ga. 337 (519 SE2d 655) (1999); Palmer v. State, 271 Ga. 234 (517 SE2d 502) (1999); Cook v. State, 270 Ga. 820 (514 SE2d 657) (1999); Jenkins v. State, 269 Ga. 282 (498 SE2d 502) (1998); DeYoung v. State, 268 Ga. 780 (493 SE2d 157) (1997); Raulerson v. State, 268 Ga. 623 (491 SE2d 791) (1997); McMichen v. State, 265 Ga. 598 (458 SE2d 833) (1995); Stripling v. State, 261 Ga. 1 (401 SE2d 500) (1991); Ford v. State, 257 Ga. 461 (360 SE2d 258) (1987); Childs v. State, 257 Ga. 243 (357 SE2d 48) (1987); Romine v. State, 256 Ga. 521 (350 SE2d 446) (1986); Cargill v. State, 255 Ga. 616 (340 SE2d 891) (1986); Rivers v. State, 250 Ga. 303 (298 SE2d 1) (1982); Waters v. State, 248 Ga. 355 (283 SE2d 238) (1981).
SEARS, Justice, concurring in part and dissenting in part.
I concur in the majority's affirmance of appellant's adjudication of guilt. However, due only to the concerns I expressed in my partial dissent to Wilson v. State, 2 I dissent to Division 25 of the majority opinion, and to the affirmance of the death penalty only to the extent that it requires death by electrocution.
I am authorized to state that Chief Justice Benham joins me in this partial concurrence and partial dissent.
Notes
1 The crimes were committed on December 4, 1997. The Toombs County grand jury indicted Heidler on March 10, 1998. The State filed its notice of intent to seek the death penalty on April 2, 1998. The trial was held in Walton County from August 23 to September 3, 1999. The jury convicted Heidler on all counts on September 2, 1999, and recommended the four death sentences the following day. In addition to the death penalties, the trial court sentenced Heidler to life imprisonment for kidnapping with bodily injury, twenty years for each kidnapping, life imprisonment for aggravated sodomy, thirty years for aggravated child molestation, twenty years for child molestation, and twenty years for burglary, all sentences to be served consecutively Heidler filed a motion for new trial on September 20, 1999, which was amended on November 30, 1999, and was denied by the trial court on December 29, 1999. The case was docketed in this Court on February 3, 2000, and was orally argued on May 8, 2000.
2 271 Ga. 811 (525 SE2d 339) (1999).
Garrett & Gilliard, Michael C. Garrett, Kathy S. Palmer, Alice C. Stewart, Michael Mears, for appellant.
DECIDED OCTOBER 2, 2000 -- RECONSIDERATION DENIED OCTOBER 26, 2000
---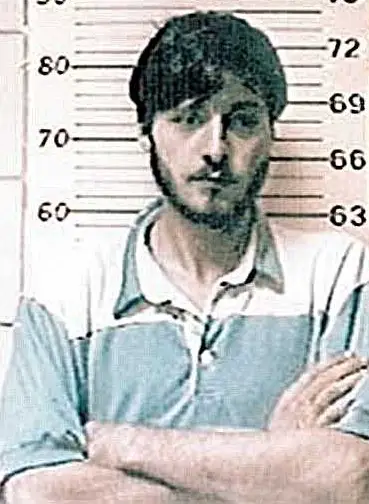 Jerry Scott Heidler