The facts
The district court set forth the relevant facts as follows:
At around 10:30 p.m. on May 22, 1998, off-duty Houston Police Department Officer Kent Kincaid and his wife left their home in a private vehicle on their way to meet some friends at a sports bar. As they drove past a truck driven by Haynes, something hit an cracked the Kincaid[s'] windshield. Officer Kincaid thought someone threw a rock at his car; Haynes had actually fired a shot at them.
Officer Kincaid turned his car around and followed Haynes' vehicle until the two pulled along side each other.
Officer Kincaid exited his vehicle, approached Haynes whore mained sitting in his truck, and said "You hit my window."
Haynes replied, "I accidentally threw something at your window."
Officer Kincaid said, "I am a police officer. Let's talk about it." After asking for Haynes' license, [O]fficer Kincaid reached towards his back pocket, presumably to retrieve his police identification. Haynes lifted up a pistol, shot [O]fficer Kincaid in the head, and fled the scene. Officer Kincaid died a few hours later.
The police soon arrested Haynes. Haynes confessed to [O]fficer Kincaid's murder. The State of Texas charged Haynes with the capital murder of a peace officer who was "acting in the lawful discharge of an official duty[.]" Tex. Penal Code § 19.03(a) (1). A jury convicted Haynes of capital murder. After a separate punishment hearing, the jury answered Texas's special issues in a manner requiring the imposition of a death sentence. Haynes unsuccessfully sought state appellate and habeas relief from his conviction and sentence.
---
Convicted Houston cop killer wins new trial
Myssnews.com
March 11, 2009
HOUSTON (AP) — A federal appeals court is ordering a Texas death row inmate convicted of killing an off-duty Houston police officer be released or retried because a prospective juror improperly was excluded from his trial because of race.
Anthony Cardell Haynes, 30, was condemned for the 1998 fatal shooting of police Sgt. Kent Kincaid.
In his appeal to the 5th U.S. Circuit Court of Appeals, Haynes, who is black, contended state District Court Judge Jim Wallace improperly allowed Harris County prosecutors to exclude two black people from consideration as jurors. The ruling violated Haynes' right to a jury process free from racial discrimination, his attorneys argued.
The U.S. Supreme Court in 1986 found it unconstitutional to dismiss a juror because of race.
Prosecutors contended the jurors were stricken because of their demeanor, but the appeals court said Wallace, who upheld the juror removals, wasn't even present during the individual questioning of jurors.
In a ruling posted late Tuesday, the New Orleans-based court ordered a federal district judge to return Haynes' case to the trial court for a new trial or release him within six months.
The jury that convicted and then condemned Haynes included one black person. Of six potential black jurors interviewed during the selection process, four were stricken by prosecutors. One was eliminated by Haynes' lawyers.
A second judge was presiding during the individual questioning. Wallace was on the bench while the jury pool was questioned as a group. There was no explanation for Wallace's absence during the individual questioning.
Haynes was arrested two days after Kincaid's death.
The 40-year-old officer was off duty, riding with his wife, when the windshield of their car was hit by what authorities later determined was a .25-caliber bullet fired from a passing truck. Kincaid followed the truck and pulled up alongside in northwest Harris County.
When he got out and said he was an officer and reached behind to get out his identification, he was shot in the head. Kincaid, a 13-year officer, was not armed at the time of the shooting.
---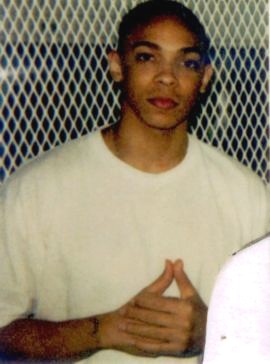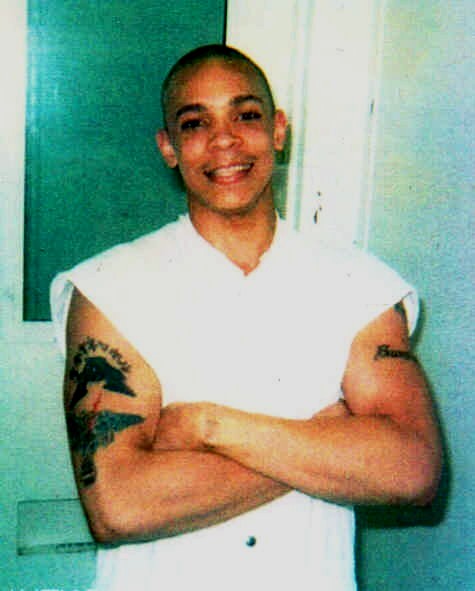 Anthony Cardell Haynes