Harries, Thomas Ronald Lewis
Neighbours, in the small Carmarthenshire farming community, did not take long to notice the unmilked cows in the field in October 1953. It was an unusual occurrence as 63-year-old John Harries was a most diligent farmer. Ronald Harries, 24-years-old and adopted nephew of John Harries, told people that his uncle and, 54-year-old, aunt, Pheobe, had gone to London for a holiday and left him in charge of their farm in Cadno where they lived.
Local police were not satisfied with the answers that he gave them and called in Scotland Yard. They discovered that a cheque made out to Ronald from his uncle had been altered from £9 to £909. Detectives suspected that Harries had disposed of his elderly relations but it was too large a farm to search manually. They tied lengths of cotton across gateways and gaps in hedges.
They then set about making as much noise as possible to put the wind up Harries. The plan worked. Harries couldn't resist checking to see if the burial site was still intact and broke one of the threads. Detectives, checking the threads at dawn, found the broken thread and soon discovered the graves of the couple. Harries was charged with the double murder.
Harries came up for trial at Carmarthen Assizes in March 1954. The circumstantial evidence was strong and he was found guilty. He was hanged at Swansea Prison.
---
28 April 1954 – Thomas Ronald Lewis Harries
A double murderer was caught and hanged thanks to udders.
A herd of unmilked cows to be precise – they'd got the neighbours talking in Swansea. And their suspicions were to lead to the hanging of Thomas Ronald Lewis Harries.
Dairy of events
A normally meticulous farmer and his wife had gone AWOL, so when their adopted nephew said that they'd gone off for a holiday in London leaving him in charge, the neighbours smelled a cow pat.
The police were even more wary and they made a call down to their mates at Scotland Yard where a doctored cheque came to light. It had been changed from a mere £9 to £909 and had been made out to none other than nephew Harries. He was slowly getting penned in.
Sour times
But the ultimate trap came when the police rigged the premises with string in a bid to find the bodies. They then made a real racket outside to freak Harries out. And it did – Harries sneaked out to check the graves and in doing so, broke the thread, which led the police right to Mr and Mrs Harries the elders.
What could he say? He was banged up for murder and found guilty of killing his aunt and uncle. He was hanged at Swansea prison, aged 25.
---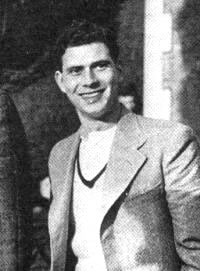 Thomas Ronald Lewis Harries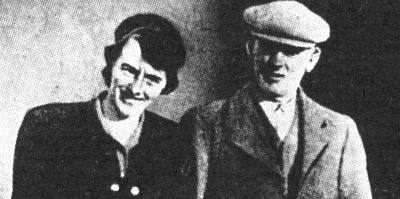 John Harries, 63, and his wife, Phoebe Harries, 54