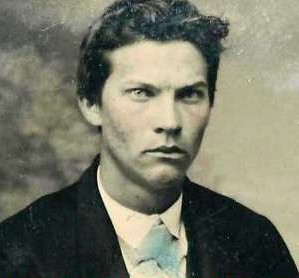 John Wesley Hardin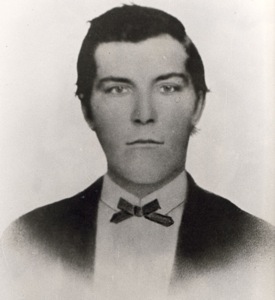 John Wesley Hardin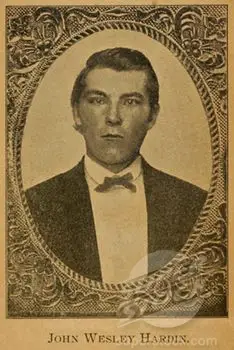 John Wesley Hardin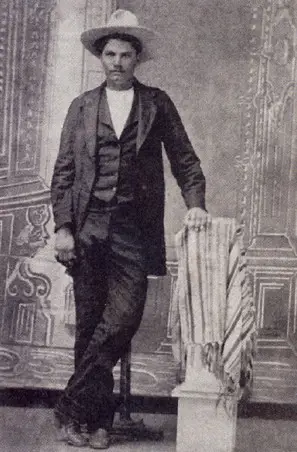 John Wesley Hardin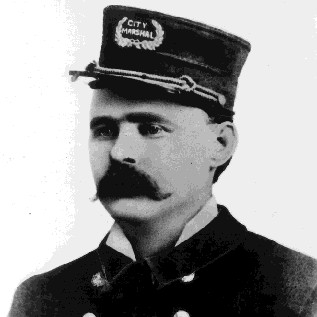 Austin City Marshal Ben Thompson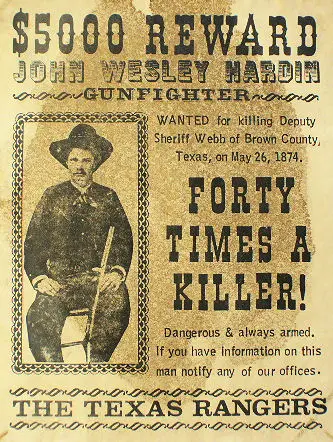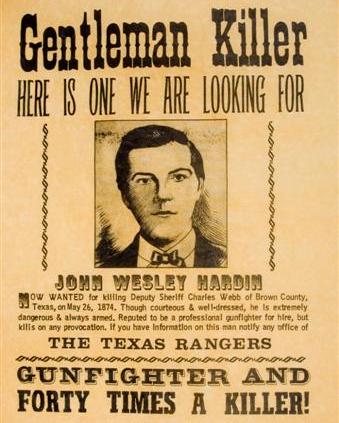 On January 20, 1875 the Texas Legislature authorized Governor Richard B. Hubbard
to offer a $5,000 reward for the apprehension of John Wesley Hardin.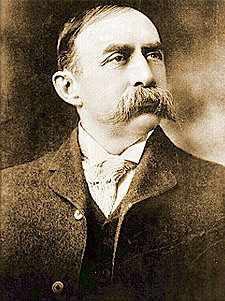 John Barclay Armstrong - Texas Ranger
On August 24, 1877, Hardin was arrested on a train in Pensacola, Florida, by the rangers and local authorities.
The lawmen boarded the train to arrest Hardin. When Hardin realized what was going on, he attempted to
draw a gun, but got it caught in his suspenders. Hardin was knocked out, and two others arrested.
During the event, Texas Ranger John B. Armstrong shot and killed one of Hardin's companions, named Mann.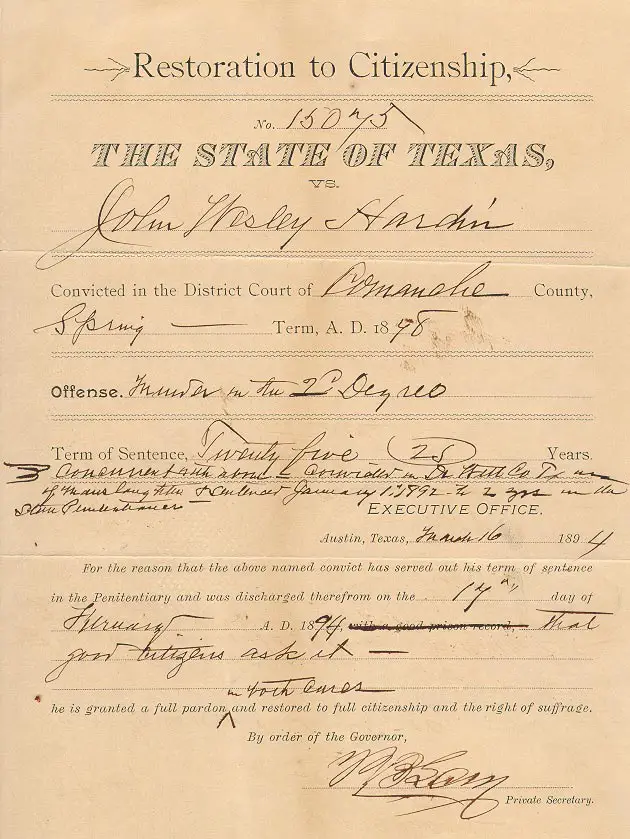 Hardin's Restoration of Citizenship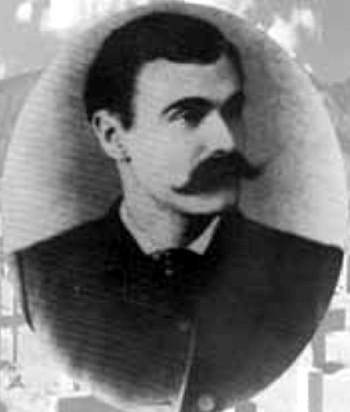 John Wesley Hardin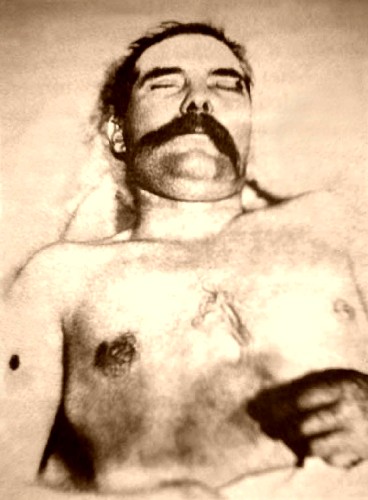 Hardin's post mortem photo
John Selman, Sr.
Hardin was shot to death in El Paso on August 19, 1895, by Constable John Selman, Sr.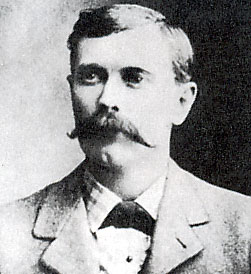 US Marshal George Scarborough
Selman Sr. was arrested for murder and stood trial. He claimed he had fired in self defense,
and a hung jury resulted in his being released on bond, pending retrial. However, before
the retrial could be organized, Selman was killed in a shootout with US Marshal George
Scarborough (on April 6, 1896) following a dispute during a card game.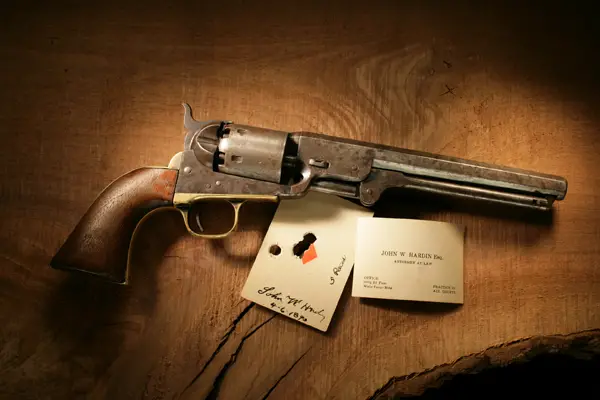 Court records show John Wesley Hardin was carrying a Colt "Lightning" revolver when he was shot and killed
on August 19, 1895. The Colt, (with a .38 caliber, 2½" barrel) is nickel-plated, with blued hammer, trigger
and screws. The back-strap is hand-engraved: "J.B.M. TO J.W.H." It has mother-of-pearl grips. This gun
and its holster were once sold at auction for $168,000. Another Colt revolver (known as a .41 caliber
"Thunderer"), which was owned by Hardin and used by him to rob the Gem Saloon,
was sold at the same auction for $100,000.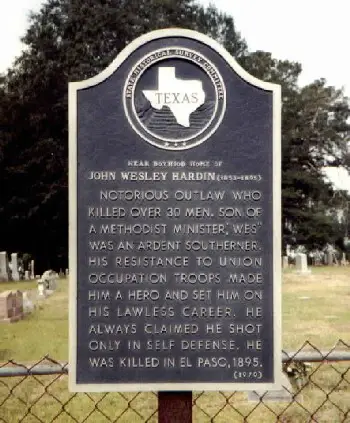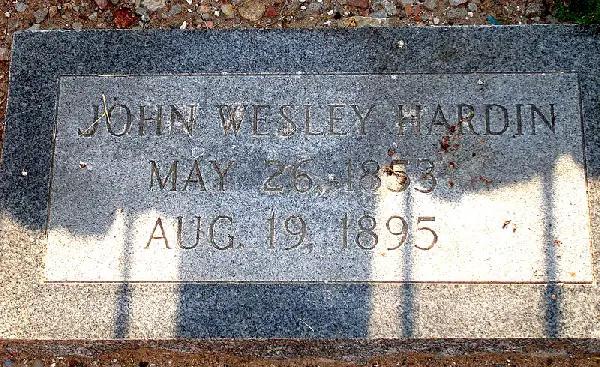 Gravestone on the grave of John Wesley Hardin