Mark Anthony Alexander Guglielmo was born on December 12, 1968 in Westchester County, New York. On June 21, 1994, a grand jury in Volusia County, Florida indicted him with the first-degree murder of his wife Kimberly Anne Guglielmo.
He was accused of cutting her body in half, putting her corpse into the trunk of his car, driving to New York and then dumping the lower half of his wife's body into the Hudson River and top half in a forest twenty miles away.
There was no trial. Following a plea agreement he was remanded to the Florida Department of Corrections on July 13, 1995 where he began serving a prison term of 40 years.
Discovery of corpse
On May 10, 1994, Kimberly Anne Guglielmo was last seen alive near her home in South Daytona, Florida. Her lower torso was found floating on the Hudson River near Tarrytown in June. A week later and twenty miles away, her head and upper torso was found in woods near Bedford. Both locations were within Westchester County, New York.
Background to relationship
Kimberly Anne Guglielmo, née Kimberly Anne Scaramastro, was born on June 29, 1973 into the marriage of Kimberly Hoskins (a U.S. citizen from Texas) and Mervyn Osborne Hagger (a UK citizen living in Texas.) Her surname was changed in 1983 following the divorce and remarriage of her birth mother to Julio Bruce Scaramastro in Illinois.
The Scaramastro family then moved to Oxnard, California where Kimberly Anne experienced a stormy home relationship. She was subsequently sent to live with her aunt near Jackson, Mississippi which is where she first met Mark Guglielmo. At the time he was a student at the University of Dayton, Ohio and visiting the area with friends during a Spring Break.
After Kimberly Anne was sent back to California by her aunt, she began living with Mark Guglielmo who had also moved to the area after dropping out of college. The relationship was broken up by the parents of Kimberly Anne who returned to live at her mother's home in Oxnard, California. Mark Guglielmo returned to live with his parents at Bedford, New York.
Shortly after his departure, Kimberly Anne left California and moved to New York to live with Mark Guglielmo, his brother and parents. Within weeks of this reunion in 1992 they were married by a minister conducting a simple ceremony at the Guglielmo family home.
Because his family was unstable, Mark and his wife then moved to Florida where Kimberly Anne believed that she had the opportunity to enter a nursing school program. They established an upper floor apartment home in the city of South Daytona. Mark and Kimberly Anne both began working in the adjoining city of Daytona Beach. She was employed at a restaurant next to the Daytona International Speedway and he worked across the street at a Holiday Inn hotel.
Day of murder
According to official transcripts of the murder case file, Mark Guglielmo received a phone call around Noon on Tuesday, May 10 at the hotel. The caller, which according to witnesses appeared to be his wife, told him to come home because she had been in a car accident.
At approximately 12:45 p.m. Kimberly Anne visited their bank which was five minutes from their upstairs apartment home. She arrived in her own vehicle and withdrew half of the deposits in their joint bank account.
According to Kimberly Anne's mother she was on the phone with her daughter when Mark returned home, but there is confusion over both the veracity and time of this event. At 1:20 p.m. Mark Guglielmo arrived at the same bank and withdrew the remainder of the funds from the joint account.
At 2:05 p.m. he was seen at a gun shop where he bought a shotgun and two different types of shells. Around 3 p.m. an off-duty policeman with the city of Daytona Beach who lived in the apartment below the Guglielmos, complained to the apartment management that reddish liquid was seeping from his ceiling and dripping on to his carpet.
At approximately 3:30 p.m. a maintenance crew spoke to Mark Guglielmo in his upstairs apartment doorway. He apologized and said that he had just dropped a large bottle of red film developing liquid which he would clean up and pay for any damages. Shortly before midnight at 11:15 p.m. that same day, Mark Guglielmo checked into a motel just over the Georgia side of its state border with Florida.
Subsequent events
On Wednesday. May 11, 1994, Mark Guglielmo appeared at the apartment door of his mother who lived in Stamford, Connecticut and he asked to stay for the night. It was recorded that his car that he parked outside her apartment that night had a very bad smell.
He brought with him his wife's cat and explained to his mother that Kimberly Anne had either had a miscarriage or abortion and had run away with most of their money. Shortly after this Mark Guglielmo left for a long drive which to took him to Peggys Cove near Halifax, Nova Scotia in Canada.
On Saturday, May 14, 1994, the mother of Kimberly Anne sent the first of two fax fliers to South Daytona Beach Police Department from her home in Oxnard, California. She reported her daughter as a missing person, and confirmed this in a voice conversation with a police officer.
Her mother accused a waitress from the restaurant where her daughter had worked of disappearing with Kimberly Anne, perhaps placing Kimberly Anne's life in danger. Unknown to her mother or to the South Daytona police, on that same day the lower half of the corpse of Kimberly Anne was discovered on the banks of the Hudson River in a wooded part at Tarrytown, Westchester County, New York.
On Monday, May 16, 1994, South Daytona Police received the second of two fax fliers from Kim Scaramastro, mother of Kimberly Anne, in which she accused her daughter of being mentally unstable and a "psychopathic liar", while denying that her husband Mark Guglielmo had harmed her daughter in any way.
Later that morning the police visited the apartment manager who told them about the off-duty policeman's report the previous Tuesday concerning the reddish liquid dripping on to his carpet.
The police then entered the Guglielmo apartment for the first time. They did not find anyone at home but they did observe that a section of carpet and a section of the bed mattress had been cut out and removed from the single bedroom. In that same general location they also discovered signs of blood splatter and stains.
On Friday, May 20, Mark Guglielmo telephoned South Daytona Beach Police Department to ask if they had found his missing wife.
On Saturday, May 21, the upper half of the corpse of Kimberly Anne was discovered under a large tree. It was found laying under a large tree just off a dirt road in woods near a reservoir close to Bedford in Westchester County, New York.
However, the corpse was not identified as being Kimberly Anne Guglielmo until Thursday, May 26 when dental records were sent from Florida to New York.
Arrest and rearrest
On May 26 Mark Guglielmo returned to Florida from Canada at the request of his mother and his attorney. He was arrested and charged with tampering with evidence at a crime scene. He was released on bail and on Friday, May 27 he was arrested again and charged with first degree murder for the death of his wife Kimberly Anne in Volusia County, Florida.
Rushed cremation of corpse
On Wednesday, June 1, the Westchester County Medical Examiner released the corpse for cremation by a funeral home in Westchester County. No family member was present. The ashes were mailed to the grandfather of Kimberly Anne in Texas.
The defense attorney had raised the issue of whether Kimberly Anne was pregnant on the day that she died. He had requested an independent medical examination of the corpse. A year later it transpired that the prosecutor and police had conspired to cause the rushed cremation of the corpse before this question could be independently answered.
Indictment
On June 21, while Mark Guglielmo was still in custody, a grand jury in Volusia County, Florida returned an indictment against him. It charged Mark Guglielmo with the first-degree murder of his wife by cutting her body in half and then putting the body in the trunk of his car, driving to New York and finally dumping his wife's body in the Hudson River.
Plea agreement
In 1995 the sensational murder trial of O.J. Simpson began in California. It was only briefly swept from front page media coverage by the detonation of the Alfred P. Murrah Federal Government office building in Oklahoma City. However both events overshadowed the second degree murder plea hearing of Mark Guglielmo which became mired in problems before it began.
There were questions about the murder itself and whether Kimberly Anne had been pregnant on May 10, 1994. There were pending sanctions against the prosecutor because he had defied the court and covered up the fact that he had ordered the cremation of the corpse before an independent examination could be made.
There were questions about who had called Mark Guglielmo to come home from work and why he was called home. Other questions concerned the strange actions of Kimberly Anne on the day of the murder and the even more bizarre faxed and phoned messages that her mother had made to the police denouncing her daughter in support of Mark Guglielmo.
His actions were also very peculiar in that he had not only taken his wife's corpse from Florida to New York, but the police suspected that someone else might have assisted him in its disposal in two halves and at two different locations. There was no explanation for the manner in which the corpse had been disposed.
While it was hundreds of miles from the murder scene, it had been left in plain site with various tools. There were no satisfactory answers as to why Mark Guglielmo had bought a shotgun with various types of shells on the day of the murder or why he had driven hundreds of miles to a point near Halifax, Nova Scotia in Canada.
Due to the circumstantial evidence, the unanswered questions and the pending sanctions, the prosecution dropped the first degree murder charge and offered Mark Guglielmo a plea bargain of second degree without the possibility of appeal.
Mark Guglielmo accepted on condition that the many unanswered questions would be answered. His attorney noted for the record that he expected that his client would receive a downward departure according to the prison sentence guidelines.
The answers were never provided and his sentence was delayed one week. This allowed for the provisions of a new sentencing guideline to come into effect.
On June 15, 1995 Mark Guglielmo received a 40 years prison sentence instead of the 20 years that he had been expecting to receive. His judge was Gayle Graziano who had also been part of the controversial stages of the mass murder charges against Aileen Wuornos.
Following the sentencing of Mark Guglielmo his judge was removed from the bench by the Florida Supreme Court due to her own misconduct involving other judicial matters.
Media coverage
The murder of Kimberly Anne Guglielmo, which at first received sensational print and electronic media coverage in New York and Florida, was eventually dropped as attention was diverted to the trial of O.J. Simpson and the arrest of Timothy McVeigh.
Wikipedia.org


---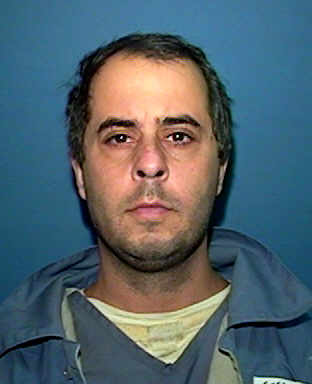 Mark Guglielmo