When he was paroled he fled California, eventually landing in Mississippi where he, in two separate incidents, killed two police officers. In 1955, Gerald Albert Gallego received the dubious distinction of being the first man executed in Mississippi's new gas chamber.
---
SEX: M RACE: W TYPE: T MOTIVE: PC
MO: Cop-hating father of GERALD ARMAND GALLEGO; murdered lawmen out of spite for a previous beating by police.
DISPOSITION: Executed Mar. 3, 1955
---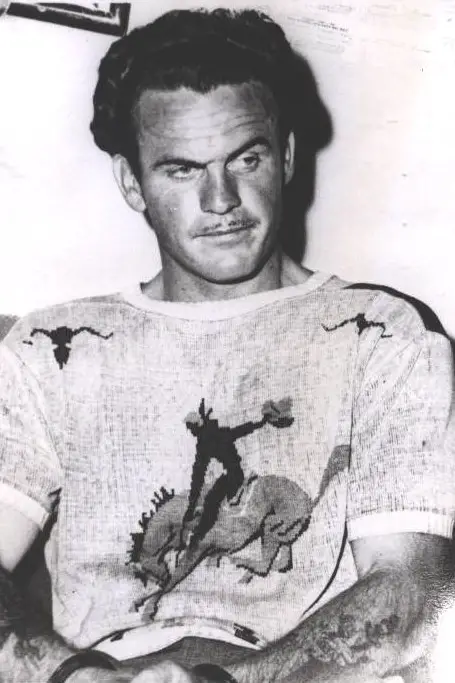 Gerald Albert Gallego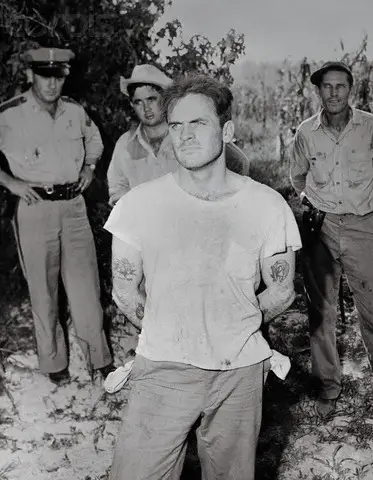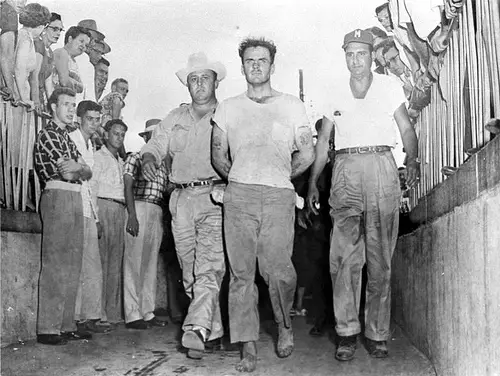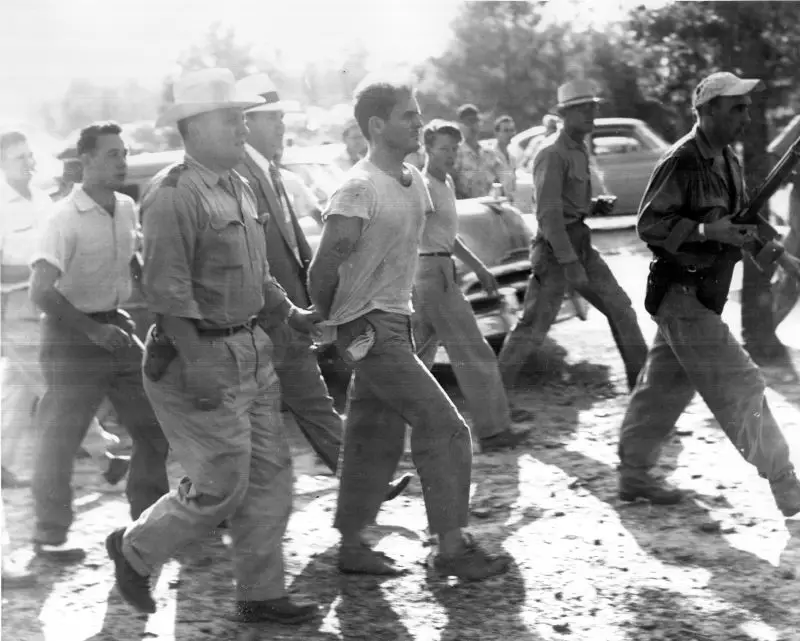 Gerald Albert Gallego Captured by Police
Gerald Gallego stands at the edge of a parched cornfield after bloodhounds sniffed him out from behind a tree to end Mississippi's greatest manhunt.