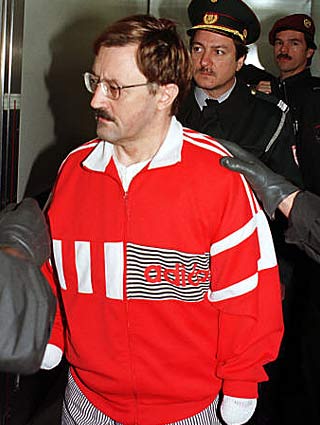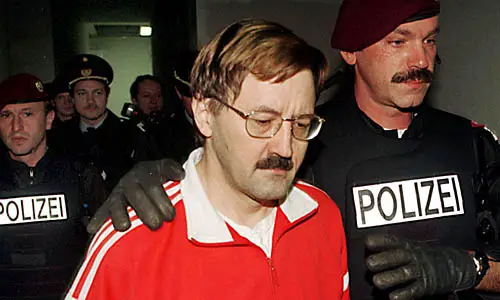 Known as the Austrian Unabomber, Franz Fuchs, an unemployed engineer, was convicted on four counts
of murder on 10 March 1999, for a series of letter and pipe bomb attacks that left four people dead.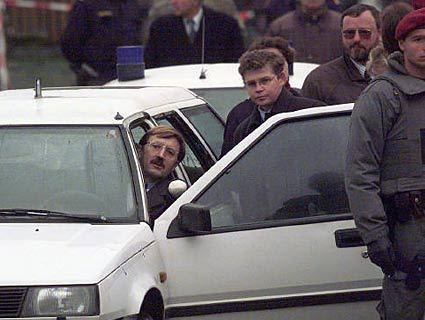 On October 1, 1997 near his residence in Gralla, he followed two women in a car whom he believed were observing
him. When police attempted to question him on what they believed was a routine case of stalking, he produced
another IED which he had kept in his car, and detonated it in his hands in front of the policemen. His suicide
attempt failed, but he lost both hands, and also injured a nearby police officer.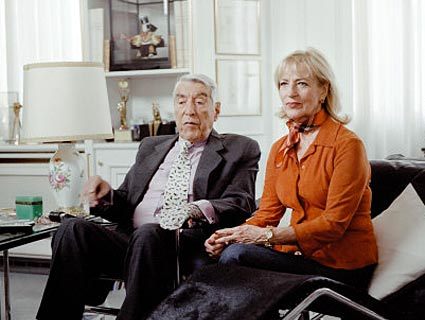 One of his victims was the former Mayor of Vienna, Helmut Zilk, who lost a large
part of his left hand in the explosion.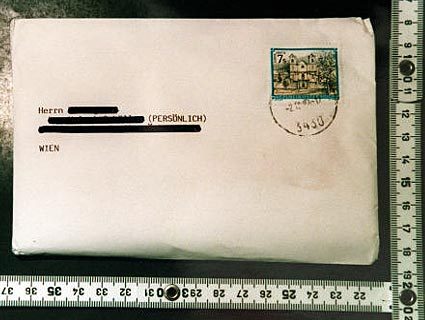 Other mailbombs which were discovered and neutralized were targeted at Helmut Schüller
(humanitarian organisation Caritas), the Green politicians Madeleine Petrovic and
Terezija Stoisits, Wolfgang Gombocz and Minister Johanna Dohnal.
On February 5, 1995, four Roma were killed in Oberwart with an improvised explosive device which
was attached to a sign that read "Roma zurück nach Indien" ("Roma back to India.")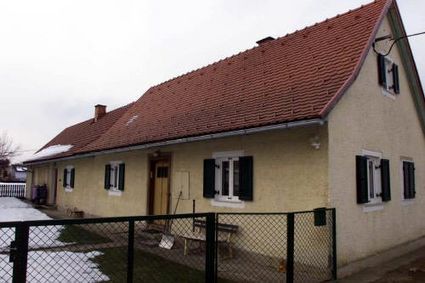 The parent's home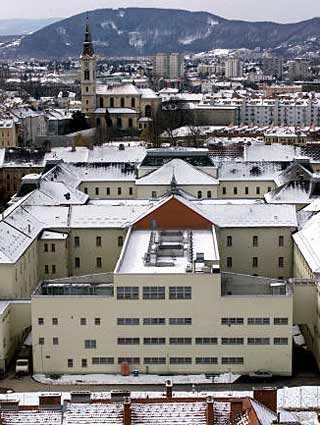 Regional court of Graz
Franz Fuchs claimed responsibility for his attacks in the name of the "Salzburger
Eidgenossenschaft - Bajuwarische Befreiungsarmee" (Bajuvarian Liberation Army).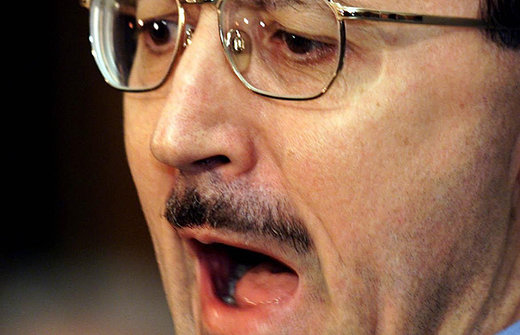 Franz Fuchs at trial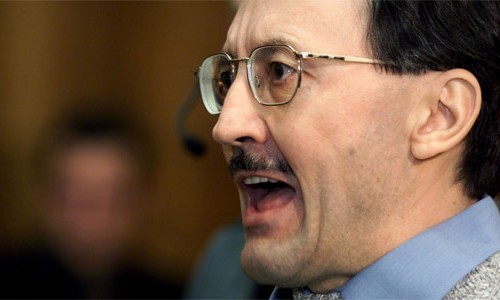 Franz Fuchs at trial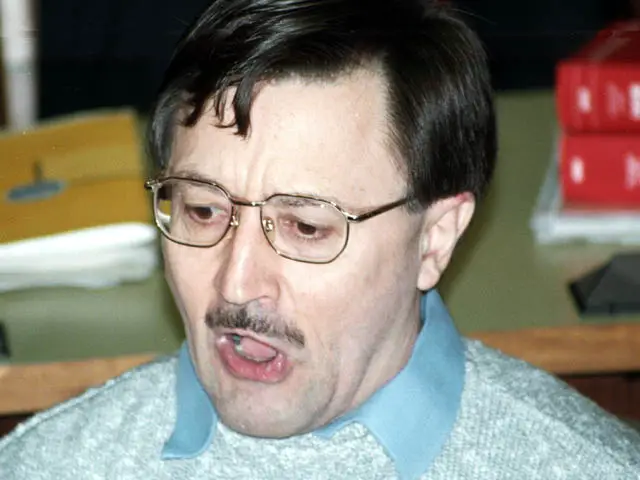 Franz Fuchs at trial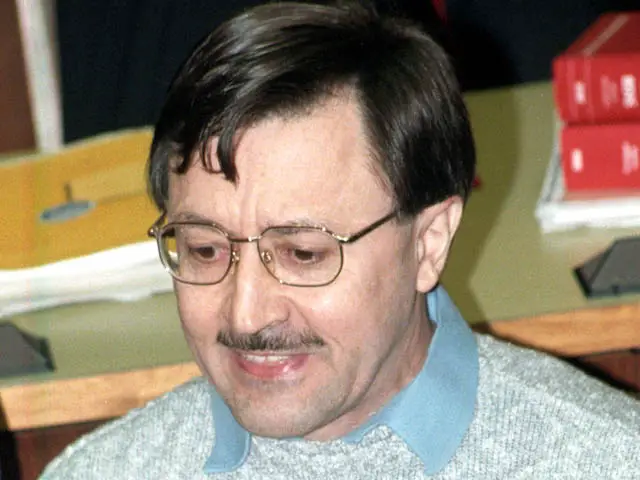 Franz Fuchs at trial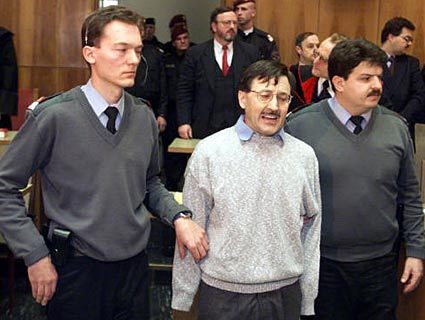 As a motive for his cruel actions he indicated that there have been " no German names
in the council of ministers " under the government Vranitzky. His xenophobia and his
racist attitude also appeared in his complaints upon the " Slavonic migration ".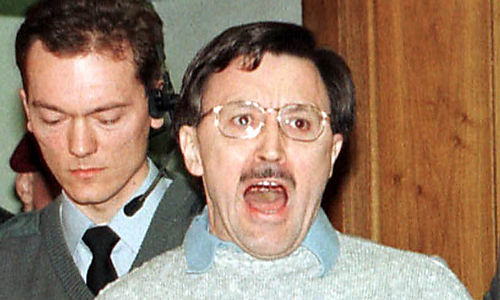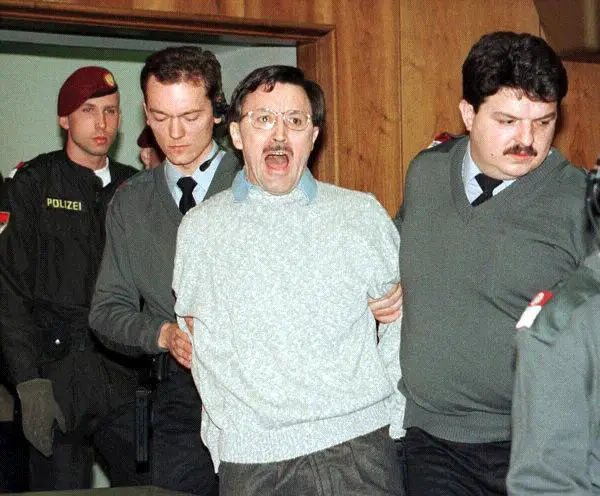 Franz Fuchs was sentenced to life in prison on March 10, 1999.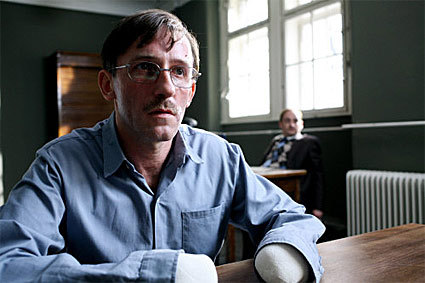 In 2007, the criminal case was portrayed in the docudrama Franz Fuchs - Ein Patriot, the role
of Franz Fuchs was played by Austrian Academy Award winning actor Karl Markovics