Crime and punishment
Alexander Cain - The Union-Recorder
February 02, 2009
— A 1998 death penalty case tried in Baldwin County will be re-visited later this year through the Investigation Discovery Network.
On Oct. 2, 1998, after a nine-day trial, a jury of eight men and four women took only two hours to convict John Anthony Esposito for the 1996 bludgeoning death of 90-year-old Lola Davis of Lumberton, N.C.
Esposito, now 33 and awaiting execution on Georgia's death row at the Georgia Diagnostic and Classification prison in Jackson, and his girlfriend, Alicia Woodward, now 31 and serving a life sentence at Pulaski State Prison in Hawkinsville, murdered three elderly people — one a husband and wife couple of 50 years — over a two-week period in 1996.
"It was savage. There's no excuse for beating a 90-year-old lady to death. It was obvious she had not put up a fight. I knew right away it had to be a death penalty case," Bright said Sunday as a crew filmed footage for the upcoming television airing.
Bright made the remarks Sunday to a freelance film crew while inside the actual courtroom where Esposito was tried. The film crew, hired by Hampton, Va.,-based m2 Pictures, is working with the Investigation Discovery Network (ID Network), to create episodes of "Wicked Attractions" for the network.
"It's a show about the psychology of couples who kill. Esposito and Woodward are classic examples of when two people get together and start feeding off each other's psychology. It's not just a coincidence when two people like this come together," Anne Rothwell, "Wicked Attractions" co-executive producer, stated.
The show is presently in re-runs of its first season, and the Esposito case — tried in Baldwin County after an accepted change of venue from the Morgan County location where Davis' body was discovered outside Madison in September 1996 — will air later this year as the seventh episode of 13 for the show's second season, Rothwell said.
Esposito and Woodward abducted Davis from a grocery store parking lot on Sept. 19, 1996, after Woodward persuaded Davis to give her a ride from the store to a location behind a nearby movie theater.
Esposito then jumped into the car while Woodward took over as driver, kidnapping Davis.
The two then drove more than five hours to Madison where, in a hayfield only a few miles outside of town, Davis was ordered out of the car and then bludgeoned to death by Esposito.
"She was supposed to come back by 2 p.m. and when she didn't return her husband called the Lumberton Police Department," Bright said. "We didn't know who she was but she was obviously beaten to death."
Esposito and Woodward drove Davis' car to Alabama, disposing of the car and Davis' purse. The car was later found to have fingerprints, palm prints and footprints matching Esposito's while Esposito's DNA was discovered on a discarded cigarette in the car.
"We had an arrest warrant issued within two days of Lola Davis being reported missing by her husband," Bright said.
That information came in part involving an investigation and information received from Woodward's mother, who had reported Woodward asking for money to be wired to Lumberton where Davis was reported missing, according to Bright.
The Investigation Discovery Network is focusing on the potential motives behind Woodward's and Esposito's behavior, as the two later abducted and murdered Lawrence Merrill Snider and Marguarite Bertha Snider from Oklahoma City, Okla.
Lawrence was killed less than two weeks before his 91st birthday. Marguarite was 86 at the time of her death. Information surrounding the circumstances of the murder of the husband and wife couple was later used in the penalty phase of Esposito's murder trial.
The bodies of the Sniders were discovered in Texas on Oct. 3, 1996. Both had been beaten to death with a tire iron from the trunk of their car.
"We tried him first under a death sentence in Georgia. The case has been withheld the whole way," Bright said. "I'll be watching [the completed episode], but it's not about me. It's about the case. It was a big case which stretched across the entire country and involved law enforcement from North Carolina, Georgia, Alabama, Oklahoma, Texas and Colorado. We literally went to every single crime scene and talked to every witness. This case would be to me the epitome of an awesome investigation which required the complete cooperation of all those law enforcement agencies involved."
As for the motivations behind the killings, Bright said serial killer Esposito's case was "the worse of the worst" of those he has prosecuted in the past.
"They went hunting for elderly people to kill. He would have kept killing until he got caught — those are not my words but his," Bright said. "He admitted that in Colorado [where they were captured] they were looking for another person to kill. He showed no mercy or remorse in his killing. When he was captured, he stated 'I don't have any remorse. I don't have a conscience.'"
Bright will be flown to Colorado later this month to continue his interview for the ID Network, this time from the scene where Esposito and Woodward were captured.
While in Baldwin County, the crew filmed Bright walking down a hallway, entering the courtroom, examining documents and interacting with Chief Investigator Mark Robinson and Investigator Randy Ellis, who provided informational assistance for Bright's interview and who were also involved with Esposito's prosecution in 1998.
The crew also filmed exterior shots of downtown Milledgeville, the Baldwin County Courthouse, Georgia Military College, the Old Governor's Mansion, North Liberty Street homes, the Georgia Bureau of Investigation office and interior shots of the courtroom where Esposito was tried for murder.
The Esposito and Woodward episode of "Wicked Attraction" — currently still unnamed — featuring Esposito's trial in Milledgeville will air later this year, according to Rothwell.
When asked his opinion on why shows such as "Wicked Attraction" are popular among viewers, Bright cited similar programs as a motivating factor.
"Everybody watches 'CSI.' People are fascinated with solving crimes and courts. We've used a lot of what people would see on 'CSI.' We had 258 exhibits [during the trial]," Bright said. "People are fascinated by serial killers."
---
ESPOSITO v. THE STATE.
(273 Ga. 183)
(538 SE2d 55)
(2000)
FLETCHER, Presiding Justice.
Murder. Baldwin Superior Court. Before Judge Prior.
A jury convicted John Anthony Esposito of murdering Lola Davis and related crimes and fixed his sentence at death, after finding beyond a reasonable doubt the following statutory aggravating circumstances: that the murder was committed during the commission of an armed robbery and a kidnapping with bodily injury and that the murder was outrageously or wantonly vile, horrible, or inhuman in that it involved depravity of mind. 1 For the reasons set forth below, we affirm his convictions and sentences.
1. The evidence adduced at trial, including testimony recounting Esposito's confession to federal authorities, showed that on September 19, 1996, Esposito's co-conspirator, Alicia Woodward, persuaded Lola Davis to give her a ride from a parking lot in Lumberton, North Carolina.
Woodward directed Davis to a nearby location where Esposito entered Davis' automobile. Esposito and Woodward then forced the elderly Davis, without the use of any weapons, to drive to a nearby parking lot and to move to the passenger seat of her automobile.
Esposito removed one thousand dollars and Davis' checkbook from her purse, and Woodward drove Davis' automobile to a local bank where she cashed a check for three hundred dollars that she and Esposito had forced Davis to write.
Woodward and Esposito then drove Davis to a remote location in Morgan County, Georgia, where Esposito led Davis into a hayfield, forced her to kneel, and beat her to death with tree limbs and other debris.
Esposito and Woodward then drove in Davis' automobile to Alabama where they disposed of Davis' automobile and purse. Davis' automobile was shown at trial to contain fingerprints, palm prints, and footprints matching Esposito's and Woodward's. Saliva on a cigarette butt found in the automobile was shown to contain DNA consistent with Esposito's DNA.
Evidence presented during the sentencing phase showed that, after murdering Davis, Esposito and Woodward traveled to Oklahoma, abducted an elderly couple, illegally obtained money using the couple's bank card, and then drove the couple to Texas where Esposito beat them to death with a tire iron. An FBI agent also testified during the sentencing phase that Esposito had described his and Woodward's plan to abduct and murder yet another elderly woman for money.
We find that the evidence adduced at trial, viewed in the light most favorable to the verdict, was sufficient to authorize a rational trier of fact to find beyond a reasonable doubt that Esposito was guilty of the crimes of which he was convicted and that statutory aggravating circumstances existed. 2
2. Esposito contends that the trial court erred by denying his motion to suppress a confession he made to two FBI agents during an interview conducted on the night of his arrest. We find no error.
Testimony heard by the trial court showed that Esposito and Woodward were observed unlawfully possessing a BB gun in Colorado's Mesa Verde National Park by a park ranger. Esposito was uncooperative when instructed to lay down the gun, and the park ranger called for assistance. Park rangers determined that the automobile Esposito and Woodward were driving had been reported missing under suspicious circumstances and that there was a warrant for their arrest.
At approximately 3:00 p.m., a park ranger informed Esposito that he was under arrest and gave the warnings required by Miranda v. Arizona. As each portion of his Miranda warnings was read, Esposito stated "yeah" and nodded affirmatively Esposito was then asked if he understood his warnings, but, before he answered, the park ranger stated that he had no questions for Esposito. Persons who observed Esposito testified that he did not appear to be under the influence of drugs or alcohol.
Later that evening, two FBI agents arrived at the jail where Esposito and Woodward were being held, interviewed Woodward first, and then interviewed Esposito from 11:35 p.m. until 12:22 a.m. According to testimony by one of the FBI agents, Esposito was asked before being questioned if he remembered and understood the warnings he had received earlier that day, particularly the warning that he was not required to speak with authorities. Esposito responded that he was willing to make a statement.
The lapse of eleven and one half hours between Esposito's receiving his Miranda warnings and making his confession did not render the confession inadmissible. Esposito's reliance on Riley v. State is misplaced, as we have explicitly held that Riley is not applicable to adults. Upon our review of the record, we conclude that the trial court's findings of fact were not clearly erroneous, and, upon our de novo application of those findings of fact to the law, we conclude that the trial court's legal conclusion regarding the confession's admissibility was correct.
3. Esposito argues that execution by electrocution is cruel and unusual punishment. This issue was preserved for appeal by the trial court's ruling which allowed Esposito to adopt motions filed in the case of his co-conspirator, Alicia Woodward, which included a motion to bar the use of electrocution.
(a) The continued use of electrocution as Georgia's sole method of executing persons sentenced to death for crimes committed before May 1, 2000, presents a troubling moral and legal issue. Many state legislatures have abandoned electrocution altogether or have allowed persons previously sentenced to death by electrocution to elect execution by lethal injection as an alternative. Grave concerns about the humaneness of electrocution have been acknowledged by members of this Court and of other courts.
Other jurists, while less concerned with the form of punishment itself, have recognized the potential for disruption in the criminal justice system created by the retention of electrocution as the sole method available for executing certain prisoners when that method of execution has been so regularly brought under serious constitutional scrutiny. Such concerns have led some to suggest a legislative resolution of this ever-looming concern by adoption of statutes authorizing condemned prisoners to elect execution by lethal injection as an alternative to other methods. Unfortunately, legislative resolution of such issues has sometimes come only after the judiciary has first begun to intervene.
At present, only Georgia, Alabama, and Nebraska retain electrocution as a required method of execution for any condemned prisoners. With Alabama's use of electrocution presently under review in federal evidentiary hearings, the continued place of electrocution in American society has once again been placed in doubt.
As said in 1885 by the governor of New York in calling for a modern, humane replacement for hanging, it might now be said of electrocution:
"[I]t may well be questioned whether the science of the present day cannot provide a means for taking the life of such as are condemned to die in a less barbarous manner. I commend this suggestion to the consideration of the legislature."
Because such fundamental constitutional rights are at stake, this Court, upon a sufficient evidentiary showing, would not be unwilling to confront these difficult questions if necessary, despite our belief that the legislative and executive branches would be better positioned to assume continued leadership in this field.
(b) Nevertheless, we conclude that in Esposito's case there has not been a sufficient proffer of evidence to compel a present finding that Georgia's practice of execution by electrocution is cruel and unusual punishment under the state or federal constitutions.
4. During the guilt-innocence phase of Esposito's trial, the parties planned a jury view of the murder scene, but agreed that the trial judge, the court reporter, and the attorneys would not attend. However, the chief deputy sheriff of Morgan County, an investigator in Esposito's case who had already served as a witness for the state, was permitted to accompany the jury to the scene and to tell the jury where the body was found. The defendant did not object to this procedure.
Although not raised as an enumeration of error, this procedure is troubling and should not be used in the future. As we have stated before, a trial judge should attend any planned jury view. Taking a jury from the controlled environment of a courtroom to a place that has some relevance to the trial always involves the risk that something unexpected might arise requiring the trial judge's intervention. A court reporter should also attend any jury view so that any important statements or events may be thoroughly reviewed on appeal. The attorneys should also attend, unless their presence is affirmatively waived.
While a defendant's presence at a jury view that involves merely the transportation of the jury to a crime scene is not absolutely required, trial courts should note that a defendant's presence is mandatory, if not waived by the defendant himself, whenever testimony or other evidence is presented to the jury. Special dangers exist whenever a witness at trial, particularly a law enforcement officer, attends a jury view, and a trial court should avoid those dangers by excluding such persons.
Finally, because jury views have proved to be fertile ground for irregularity and, at times, reversible error, the parties to criminal trials and trial courts should carefully weigh the real benefits of a jury view before planning one. Frequently, as in Esposito's case, the jury has already viewed photographs of the crime scene, and nothing is to be added to the jury's understanding of the issues to be tried by an in-person visit to the scene. In such cases, a trial court would be authorized to deny a request for a jury view.
5. We find that the sentence of death in Esposito's case was not imposed under the influence of passion, prejudice, or any other arbitrary factor.
6. Considering both the crime and the defendant, we find that Esposito's sentence of death was neither excessive nor disproportionate to the penalties imposed in similar cases.
CARLEY, Justice, concurring specially.
I fully concur in Divisions 1, 2, 5, and 6 and in the judgment. However, because I cannot agree with Divisions 3 and 4, I write separately.
1. Although Division 3 (b) recognizes that Esposito failed to make a sufficient proffer of evidence in support of the proposition that electrocution is cruel and unusual punishment, Division 3 (a) extensively discusses the issue.
"A statute is presumed to be valid and constitutional until the contrary appears. . . . (Cits.)" [Cit.] A presumption arises when a defendant is sentenced within the statutory limits set by the legislature that such sentence does not violate the Eighth Amendment's guarantee against cruel and unusual punishment. Such presumption remains until a defendant sets forth a factual predicate showing that such legislatively authorized punishment was so overly severe or excessive in proportion to the offense as to shock the conscience. [Cit.]
Burgos v. State, 233 Ga. App. 897, 902 (3), fn. 2 (505 SE2d 543) (1998). This Court has repeatedly and recently upheld the constitutionality of the statutory provision for electrocution as a method of execution. Gissendaner v. State, 272 Ga. 704, 716 (15) (532 SE2d 677) (2000); Morrow v. State, 272 Ga. 691, 703 (16) (532 SE2d 78) (2000); Holsey v. State, 271 Ga. 856, 863 (12) (524 SE2d 473) (1999); DeYoung v. State, 268 Ga. 780, 786 (6) (493 SE2d 157) (1997). Because of the complete absence of any proffer, and in light of our very recent rulings on this issue, we do not have either jurisdictional or precedential authority to discuss this issue in this case.
2. Division 4 acknowledges that Esposito did not object to the procedure used for the jury view. Thus, Esposito acquiesced in that procedure. Holsey v. State, 271 Ga. at 861 (5). See also Wilson v. State, 271 Ga. 811, 817 (6) (525 SE2d 339) (1999). Therefore, the jury view procedure is not before us, and there is no issue on which we should express an opinion.
I am authorized to state that Justice Thompson joins in this opinion, and that Justice Hunstein joins in Division 2 and Justice Hines joins in Division 1.
SEARS, Justice, concurring in part and dissenting in part.
I concur in the majority's affirmance of appellant's adjudication of guilt. However, due to the concerns I expressed in my partial dissent to Wilson v. State, I dissent to Division 3 (b) of the majority opinion, and to the affirmance of the death penalty only to the extent that it requires death by electrocution.
I am authorized to state that Chief Justice Benham joins me in this partial concurrence and partial dissent.
Notes
1 The crimes occurred on September 19, 1996. Esposito was indicted by a Morgan County grand jury on December 2, 1996, for malice murder, felony murder, armed robbery, and hijacking a motor vehicle. The state filed notice of its intent to seek the death penalty for the murder on January 31, 1997. The trial court granted an unopposed motion to change venue and moved the trial to the Superior Court of Baldwin County. A further motion to change venue, made at the end of voir dire in Baldwin County, was denied. The trial began on September 23, 1998, and the jury found Esposito guilty on all counts on September 30, 1998. The jury fixed the sentence for the malice murder at death on October 2, 1998. The trial court vacated the felony murder conviction by operation of law, see Malcolm v. State, 263 Ga. 369, 371-372 (4) (434 SE2d 479) (1993); see also OCGA 16-1-7, and sentenced Esposito to death for the malice murder, life imprisonment for the armed robbery, and twenty years imprisonment for the motor vehicle hijacking. Esposito filed a motion for a new trial on October 29, 1998, and a hearing on that motion was held on June 30, 1999. The trial court denied the motion for a new trial on September 16, 1999. Esposito filed a notice of appeal on October 11, 1999, the appeal was docketed in this Court on January 6, 2000, and oral arguments were heard on April 17, 2000.
Fredric D. Bright, District Attorney, Thurbert E. Baker, Attorney General, Susan V. Boleyn, Senior Assistant Attorney General, Karen A. Johnson, Assistant Attorney General, for appellee.
Roy R. Kelly III, W. Dan Roberts, for appellant.
DECIDED OCTOBER 30, 2000 -- RECONSIDERATION DENIED NOVEMBER 30, 2000.
---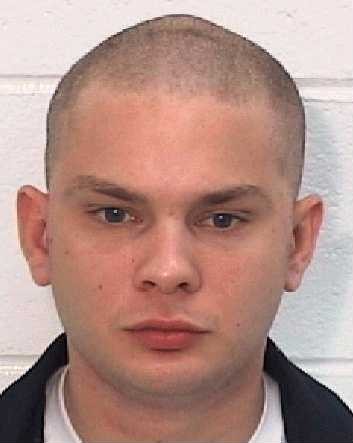 John Anthony Esposito