Off-duty Dallas police officer killed in shooting
The Lubbock Avalanche-Journal
Monday, November 26, 2001
An off-duty Dallas police officer was killed and another was wounded early Sunday following a shootout at a club.
Dallas police spokesman Hollis Edwards said four Dallas police officers were working security at Club DMX when a fight broke out inside the club about 3 a.m.
A patron removed from the club then pulled a gun and shot two of the officers, one fatally, authorities said. Police then shot the man as he tried to flee and arrested him.
Officer Christopher K. James, 34, was flown to Parkland Memorial Hospital, where he later died. The second officer, Clarence D. Lockett, was treated and released early Sunday from Parkland.
Licho Escamilla, 19, was charged with capital murder in James' death.
He was treated for a gunshot wound at the same hospital before being transported to the Lew Sterrett Justice Center on Sunday afternoon.
Police said Escamilla was also wanted in connection with the Nov. 8 slaying of a man in west Dallas. A murder warrant for Escamilla was issued Nov. 19.
Police Chief Terrell Bolton said preliminary information indicated the slain officer was trying to help the suspect.
"Once the facts come out, I think they will show that this was a senseless murder of a police officer and the attempt on another one," Bolton said.
According to a preliminary investigation, James and Lockett were attempting to break up a scuffle between the suspect and several other people outside the club.
One witness told The Dallas Morning News that Escamilla pulled a gun out and began firing randomly.
Police said James and Lockett did not have time to pull out their guns.
Escamilla fired one to three shots at James, police said, then exchanged fire with the two approaching officers before fleeing.
He attempted to steal a car about a block away, but was tackled by two people, police said. Police said Escamilla began shooting again before being captured with the help of some witnesses.
Escamilla used more than 12 bullets and was out of them when he was detained, police said.
James leaves behind newlywed wife and daughter from a previous relationship, officials said.
---
In the Court of Criminal Appeals of Texas

No. 74,494

Licho Escamilla, Appellant
V.
The State of Texas

June 30, 2004

On direct appeal from Dallas County

Hervey, J., delivered the opinion of the Court in which Keller, PJ., Meyers, Womack, Keasler, Holcomb and Cochran, JJ., joined. Price and Johnson, JJ., concurred.<!/span><!span style="FONT-FAMILY: Times New Roman"><!/span> <!br WP="BR1"> <!br WP="BR2">

<!span style="TEXT-DECORATION: underline">

O P I N I O N<!/span>

<!/span><!span style="FONT-FAMILY: Times New Roman">

<!/span> <!br WP="BR1"> <!br WP="BR2"> <!br WP="BR1"> <!br WP="BR2">

<!span style="FONT-FAMILY: Times New Roman">A jury convicted appellant of capital murder. The trial court sentenced appellant to death pursuant to the jury's answers to the special issues submitted at the punishment phase. Appellant raises thirty-one points of error. We affirm.<!/span>

<!span style="FONT-FAMILY: Times New Roman">The indictment alleged that appellant shot and killed a peace officer who was "then and there acting in the lawful discharge of an official duty, and the said [appellant] then and there knew the said deceased to be a peace officer." See § 19.03(a)(1), Tex.Pen.Code. Appellant claims that the evidence is legally insufficient (point of error five) and factually insufficient (point of error six) to support a finding that he knew the victim was a peace officer when appellant killed him.<!/span><!span style="FONT-FAMILY: Times New Roman"><!/span>

<!span style="FONT-FAMILY: Times New Roman">In a legal sufficiency review, we view all of the evidence in the light most favorable to the verdict and then determine whether a rational trier of fact could have found the essential elements of the crime beyond a reasonable doubt. See Jackson v. Virginia, 99 S.Ct. 2781, 2789 (1979). <!/span> <!span style="FONT-FAMILY: Times New Roman">In a factual sufficiency review, we view all of the evidence in a neutral light, and we will set the verdict aside only if the evidence is so weak that the verdict is clearly wrong and manifestly unjust, or the contrary evidence is so strong that the standard of proof beyond a reasonable doubt could not have been met. See Zuniga v. State, <!span style="TEXT-DECORATION: underline"> <!/span>S.W.3d <!span style="TEXT-DECORATION: underline"> <!/span>slip op. at 8 (Tex.Cr.App. No. 539-02, delivered April 21, 2004).<!/span>

<!span style="FONT-FAMILY: Times New Roman"> <!/span> <!span style="FONT-FAMILY: Times New Roman"> <!/span> <!span style="FONT-FAMILY: Times New Roman">The evidence shows that the victim was one of four off-duty Dallas police officers working extra jobs at a nightclub. The 19-year-old appellant shot and killed the victim and wounded one of the other off-duty police officers (who survived the shooting) outside the club. An employee of the club (Bravo) testified that two "cops" were approaching the scene of a fight at the parking valet station in front of the club when the shooting started.<!/span>

<!span style="FONT-FAMILY: Times New Roman">Q. [PROSECUTION]: And, go ahead and tell the jury what you remember from there?<!/span>

<!span style="FONT-FAMILY: Times New Roman">A. [BRAVO]: Well, then after that, all of the fighting and whatever. Then, the cops were like on their way to help.<!/span>

<!br WP="BR1"> <!br WP="BR2">

<!span style="FONT-FAMILY: Times New Roman">Q. The cops were on their way to help, is that what you said?<!/span>

<!br WP="BR1"> <!br WP="BR2">

<!span style="FONT-FAMILY: Times New Roman">A. Yes.<!/span>

<!span style="FONT-FAMILY: Times New Roman">Q. All right. Go ahead?<!/span>

<!br WP="BR1"> <!br WP="BR2">

<!span style="FONT-FAMILY: Times New Roman">A. And, well, as soon as, well, they didn't even get the chance to get to the guy, when the guy just bring out a gun and started shooting.<!/span>

<!br WP="BR1"> <!br WP="BR2">

<!span style="FONT-FAMILY: Times New Roman">Q. And, what happens then?<!/span>

<!br WP="BR1"> <!br WP="BR2">

<!span style="FONT-FAMILY: Times New Roman">A. Well, it sounded like the first cop got shot, then the [victim]. The shooting just like keep going on and on. Then the guy tried to took [sic] off and he stopped like midway where [the victim] was on the floor. He was like, shoot him a couple of times, and then just took off, and a couple of cops-a couple of policemen just followed him.<!/span>

<!br WP="BR1"> <!br WP="BR2">

<!span style="FONT-FAMILY: Times New Roman">A valet parking employee (Gonzales) testified that appellant shot two uniformed police officers as they were approaching the scene of the disturbance at the parking valet station. Gonzales testified that he could tell they were police officers.<!/span>

<!span style="FONT-FAMILY: Times New Roman">Q. [PROSECUTION]: And, then what happened?<!/span>

<!br WP="BR1"> <!br WP="BR2">

<!span style="FONT-FAMILY: Times New Roman">A.[GONZALES]: When I turned around, I saw two police officers coming and [appellant] fired at them.<!/span>

<!br WP="BR1"> <!br WP="BR2">

<!span style="FONT-FAMILY: Times New Roman">Q. And, the two persons that you saw coming, you could tell that they were police officers; is that right?<!/span>

<!br WP="BR1"> <!br WP="BR2">

<!span style="FONT-FAMILY: Times New Roman">A. Yes.<!/span>

<!span style="FONT-FAMILY: Times New Roman">Q. And, where did you see the two police officers coming from?<!/span>

<!br WP="BR1"> <!br WP="BR2">

<!span style="FONT-FAMILY: Times New Roman">A. Further away in front of where we were at.<!/span>

<!br WP="BR1"> <!br WP="BR2">

<!span style="FONT-FAMILY: Times New Roman">Q. Could you take your pointer and point to the area that you first saw the two police officers on State's Exhibit 10?<!/span>

<!br WP="BR1"> <!br WP="BR2">

<!span style="FONT-FAMILY: Times New Roman">A. Yes.<!/span>

<!span style="FONT-FAMILY: Times New Roman">Q. Go ahead, please?<!/span>

<!br WP="BR1"> <!br WP="BR2">

<!span style="FONT-FAMILY: Times New Roman">A. (Witness did as requested.)<!/span>

<!br WP="BR1"> <!br WP="BR2">

<!span style="FONT-FAMILY: Times New Roman">Q. And, you are pointing to an area that looks like it is on the driveway area, pretty close to the front of Club DMX-the front porch of DMX; is that right?<!/span>

<!span style="FONT-FAMILY: Times New Roman">A. Yes.<!/span>

<!span style="FONT-FAMILY: Times New Roman">Q. And, they were in uniform?<!/span>

<!br WP="BR1"> <!br WP="BR2">

<!span style="FONT-FAMILY: Times New Roman">A. Yes.<!/span>

<!span style="FONT-FAMILY: Times New Roman">The off-duty police officer who was wounded in the shooting (Lockett) testified that he was walking toward a disturbance (which he described as a breach of the peace) in the valet parking area when the shooting started.<!/span>

<!span style="FONT-FAMILY: Times New Roman">Q. [PROSECUTION]: Please, tell the jury what it is that you recall seeing?<!/span>

<!span style="FONT-FAMILY: Times New Roman">A. [LOCKETT]: Okay. At that time, I was standing there. They,-the disturbance was in the valet area. And, I started walking toward where I thought this disturbance was. And, as I was walking over there, the people that's in the valet area, as I last recall, three Latin males and one Latin male running away, or several Latin males that were running toward me, I see these, at this time, three Latin males trying to attack this one Latin male. And, I grabbed the one Latin male from behind, and as I am pulling him to the ground, we fall to the ground and we begin to struggle as I hear gunfire. And, as I hear gunfire, the next thing I know I am shot and on the ground. I am shot in my left wrist and the bullet goes from my left wrist into the palm of my hand. And that is basically the last thing that I remember.<!/span>

<!span style="FONT-FAMILY: Times New Roman">Lockett also testified that his and the victim's clothing "clearly identified" them as police officers.<!/span>

<!span style="FONT-FAMILY: Times New Roman">Q. [PROSECUTION]: All right. Do you remember if November the 24th, Saturday, at 2001, was a rather cold evening?<!/span>

<!br WP="BR1"> <!br WP="BR2">

<!span style="FONT-FAMILY: Times New Roman">A. [LOCKETT]: Yeah, it was chilly. I think we had like skull caps or a wool cap with Dallas PD emblem and the black jackets with the Dallas Police emblem on the chest and the police emblem on my left side.<!/span>

<!br WP="BR1"> <!br WP="BR2">

<!span style="FONT-FAMILY: Times New Roman">Q. And, you were wearing such a jacket on that occasion?<!/span>

<!br WP="BR1"> <!br WP="BR2">

<!span style="FONT-FAMILY: Times New Roman">A. Yes.<!/span>

<!span style="FONT-FAMILY: Times New Roman">Q. And, was [the victim] also wearing a police jacket just like you described, as best as you can recall?<!/span>

<!br WP="BR1"> <!br WP="BR2">

<!span style="FONT-FAMILY: Times New Roman">A. Yes, as best as I can recall, I think he was also wearing a jacket.<!/span>

<!br WP="BR1"> <!br WP="BR2">

<!span style="FONT-FAMILY: Times New Roman">Q. And, were you both clearly identified as Dallas Police Officers?<!/span>

<!br WP="BR1"> <!br WP="BR2">

<!span style="FONT-FAMILY: Times New Roman">A. Yes, we were.<!/span>

<!br WP="BR1"> <!br WP="BR2">

<!span style="FONT-FAMILY: Times New Roman">A police officer (Rivera), who arrived at the club soon after the shooting, testified that he unbuttoned the victim's "uniform shirt" and ballistic vest to perform CPR on the victim.<!/span>

<!span style="FONT-FAMILY: Times New Roman">Q. [PROSECUTION]: When you were ministering to him, did I understand you to say that in order to do the CPR, you had to unbutton some of his clothing and to do something with some of the apparel that he was wearing?<!/span>

<!br WP="BR1"> <!br WP="BR2">

<!span style="FONT-FAMILY: Times New Roman">A. [RIVERA]: Yes, sir. I unbuttoned his uniform shirt, unbuckled the front of his Sam Brown Belt. He was wearing his ballistic vest. There are velcro straps that come to the front. And, basically, I pulled the straps out and removed the front panel, so that-we can work on him medically.<!/span>

<!span style="FONT-FAMILY: Times New Roman">The evidence also shows that, soon after the shootings at the club, appellant was arrested and transported to a hospital because he suffered a minor gunshot wound in an exchange of gunfire with one of the other off-duty police officers. Several witnesses at the hospital heard appellant commenting about how he had shot a "faggot cop." For example, a police officer (Hay), who accompanied appellant to the hospital, testified:<!/span>

<!span style="FONT-FAMILY: Times New Roman">Q. [PROSECUTION]: And, what happens as far as he is concerned that you recall there?<!/span>

<!span style="FONT-FAMILY: Times New Roman">A. [HAY]: Once we were in the actual trauma room, the doctor asked him, if he knew where he was at. And, he replied, I am at Parkland because I shot a faggot cop.<!/span>

<!br WP="BR1"> <!br WP="BR2">

<!span style="FONT-FAMILY: Times New Roman">Q. And, what then occurs after that, that you recall?<!/span>

<!br WP="BR1"> <!br WP="BR2">

<!span style="FONT-FAMILY: Times New Roman">A. He made several more statements along those lines. He repeated that phrase several times. I recall, that after the attending physicians conducted their initial examination and the nurses started to file out to get-to do their business, he looked at myself and another Officer, Joe Allen, and started laughing and said, yeah, yeah, mother fuckers, I thought I was invincible like that cop thought he was, but I guess, I am not. And, then he made another statement and was laughing and said that he would be-he said, yeah, mother fucker, I will be out of here in forty-eight hours.<!/span>

<!br WP="BR1"> <!br WP="BR2">

<!span style="FONT-FAMILY: Times New Roman">Q. And, the words that you are telling the jury right now are your recollection, not of your language, but of the language that he used.<!/span>

<!br WP="BR1"> <!br WP="BR2">

<!span style="FONT-FAMILY: Times New Roman">A. That is correct.<!/span>

<!br WP="BR1"> <!br WP="BR2">

<!span style="FONT-FAMILY: Times New Roman">Appellant later admitted during a videotaped interview with a television reporter that he knew he was shooting at a police officer.<!/span>

<!span style="FONT-FAMILY: Times New Roman">Q. [GILLETT]: Now, you've, you've told me already you knew you were shooting at a police officer-the first one...<!/span>

<!br WP="BR1"> <!br WP="BR2">

<!span style="FONT-FAMILY: Times New Roman">A. [APPELLANT]: Yeah.<!/span>

<!br WP="BR1"> <!br WP="BR2">

<!span style="FONT-FAMILY: Times New Roman">Q. ...so there's no question that you knew you were shooting at a police officer the first time.<!/span>

<!br WP="BR1"> <!br WP="BR2">

<!span style="FONT-FAMILY: Times New Roman">A. Yeah.<!/span>

<!span style="FONT-FAMILY: Times New Roman">Q. You think you killed him?<!/span>

<!br WP="BR1"> <!br WP="BR2">

<!span style="FONT-FAMILY: Times New Roman">A. Yeah. Hell yeah. I killed that MF.<!/span>

<!br WP="BR1"> <!br WP="BR2">

<!span style="FONT-FAMILY: Times New Roman">The only piece of the victim's clothing that was introduced into evidence was the victim's jacket. The State's brief describes it as the victim's "uniform jacket," but it is literally described in the reporter's record as the victim's "jacket."<!/span>

<!span style="FONT-FAMILY: Times New Roman">Q. [PROSECUTION]: I am showing you an item now, Detective Vineyard, and ask you to examine that, which is marked State's Exhibit 24?<!/span>

<!br WP="BR1"> <!br WP="BR2">

<!span style="FONT-FAMILY: Times New Roman">A. [VINEYARD]: (Witness did as requested.) Do you want to go ahead and take it out?<!/span>

<!span style="FONT-FAMILY: Times New Roman">Q. Yes, sir, if you would, please.<!/span>

<!br WP="BR1"> <!br WP="BR2">

<!span style="FONT-FAMILY: Times New Roman">A. This is the jacket that [the victim] was wearing that evening, removed at the hospital.<!/span>

<!br WP="BR1"> <!br WP="BR2">

<!span style="FONT-FAMILY: Times New Roman">Q. And, if the court please, we will have the jacket itself marked as State's Exhibit 24 and offer it into evidence and not the paper that had contained it?<!/span>

<!span style="FONT-FAMILY: Times New Roman">[THE COURT]: Any objection?<!/span>

<!br WP="BR1"> <!br WP="BR2">

<!span style="FONT-FAMILY: Times New Roman">[THE DEFENSE]: No objection, Your Honor.<!/span>

<!br WP="BR1"> <!br WP="BR2">

<!span style="FONT-FAMILY: Times New Roman">[THE COURT]: State's Exhibit 24 is admitted.<!/span>

<!br WP="BR1"> <!br WP="BR2">

<!span style="FONT-FAMILY: Times New Roman">The record also reflects that, during closing jury arguments, the State referred to police insignias on this jacket.<!/span>

<!span style="FONT-FAMILY: Times New Roman">I don't know if you can see here, but, this is the jacket that was introduced into evidence. This is the jacket that [the victim] wore on that occasion. And, you can see, if you look at it, you can see the insignia of the Dallas Police Department both on the chest, as well as, on the side of the shoulder. The jacket doesn't look the same now as it did when he drove in with it, because of what is to happen to him and because of the wounds that are to be inflicted to him and then, those wounds and the holes in that jacket then, analyze subsequently by the Southwestern Institute of Forensic Sciences. But, let there be no mistake that the jacket he is wearing clearly identifies him as a Dallas Police Officer. And, this exact type of jacket is the jacket that the other three officers are wearing.<!/span>

<!span style="FONT-FAMILY: Times New Roman">Appellant claimed during closing jury arguments that he was not guilty of capital murder because the State presented no evidence that the victim was performing an "official duty." But see Moore v. State, 999 S.W.2d 385, 403-04 (Tex.Cr.App. 1999), cert. denied, 120 S.Ct. 2220 (2000) (off-duty police officer who intervened in commission of a burglary was acting in his official capacity as a police officer). Appellant claims on appeal, however, that the State presented no evidence that appellant knew the victim was a police officer when appellant killed him.<!/span>

<!span style="FONT-FAMILY: Times New Roman">In support of this claim, appellant argues that none of the testifying officers positively stated that the victim was wearing a police uniform or anything identifying him as a police officer. Appellant argues that Rivera's testimony that he unbuttoned the victim's "shirt" and removed the front panel of his ballistic vest "is the only positive description of the [victim's] clothing" and that this "fails to show that there were any identifying markings on the shirt that would have led Appellant to believe he was shooting at a police officer." Appellant further argues that his statements at the hospital about shooting a "faggot cop" have no probative value because "Appellant could have learned of the identity of the victim during his arrest."<!/span>

<!span style="FONT-FAMILY: Times New Roman">Contrary to appellant's characterization of Rivera's testimony, Rivera testified that he unbuttoned the victim's "uniform shirt." Lockett testified that the victim's clothing "clearly identified" him as a police officer. The valet parking employee (Gonzales) testified that the officers appellant shot were in "uniform." Appellant admitted during the interview with the television reporter that he knew the victim was a police officer when he killed him. Appellant's statements at the hospital also reasonably support an inference that appellant knew the victim was a police officer when appellant killed him particularly since there is no contrary, affirmative evidence in this record that appellant "learned of the identity of the victim during his arrest." See Lacour v. State, 8 S.W.3d 670, 671 (Tex.Cr.App. 2000) (legal sufficiency appellate standard of review meant to give "full play to the [jury's] responsibility fairly" to "draw reasonable inferences from basic facts to ultimate facts"); Zuniga, slip op. at 8.<!/span>

<!span style="FONT-FAMILY: Times New Roman">The jury's verdict in this case is not irrational, or clearly wrong and manifestly unjust, or contrary to evidence so strong that the standard of proof beyond a reasonable doubt could not have been met. Points of error five and six are overruled.<!/span>

<!span style="FONT-FAMILY: Times New Roman">In points of error one through four appellant claims that the trial court denied his challenges for cause to veniremembers Denton (point of error one), Medley (point of error two), Overton (point of error three) and Fletcher (point of error four). Harm from the erroneous denial of a defense challenge for cause occurs (1) when a defendant exercises a peremptory challenge on a veniremember whom the trial court erroneously failed to excuse for cause at the defendant's request, (2) the defendant uses all of his statutorily allotted peremptory challenges, and (3) the defendant was denied a request for an additional peremptory challenge which he claims he would use on another veniremember whom the defendant identifies as "objectionable" and who actually sits on the jury. See Johnson v. State, 43 S.W.2d 1, 5-6 (Tex.Cr.App. 2001), following Wolfe v. State, 178 S.W.2d 274, 280-81 (Tex.Cr.App. 1944) (op. on reh'g).<!/span>

<!span style="FONT-FAMILY: Times New Roman">When these conditions are met, we have stated that this harms a defendant because he had to use a peremptory challenge to remove a veniremember who should have been removed for cause which has the effect of wrongfully depriving the defendant of one of his statutory peremptory challenges. See Johnson, 43 S.W.3d at 6; Wolfe, 178 S.W.2d at 281. When these conditions are met and a defendant has been granted additional peremptory challenges, he must also show that the trial court erroneously denied a number of defense challenges for cause equal to at least one more than the additional peremptory challenges in order to show that he was wrongfully "deprived" of "the use of at least one of his allotted peremptory challenges." See Feldman v. State, 71 S.W.3d 738, 744, 748 (Tex.Cr.App. 2002); Martinez v. State, 763 S.W.2d 413, 415 (Tex.Cr.App. 1988). For example, if the defendant receives three additional peremptory challenges, he must show that the trial court erroneously denied his challenges for cause to at least four veniremembers. See Feldman, 71 S.W.3d at 744.<!/span>

<!span style="FONT-FAMILY: Times New Roman">The record in this case reflects that appellant exercised peremptory challenges on Denton, Medley and Overton after the trial court had denied his challenges for cause to them. The record also reflects that the trial court granted appellant three additional peremptory challenges. Both parties assert in their briefs that appellant challenged Fletcher for cause. Our review of the record, however, reflects that appellant did not challenge Fletcher for cause and that appellant (who was out of peremptory challenges) identified Fletcher as an "unacceptable" juror after the trial court had denied appellant's request for a fourth additional peremptory challenge which he apparently would have used to remove Fletcher who became the twelfth juror.<!/span>

<!span style="FONT-FAMILY: Times New Roman">[THE COURT]: Does the State have any challenge for cause on juror number eight seventy-four, Mollie Fletcher?<!/span>

<!br WP="BR1"> <!br WP="BR2">

<!span style="FONT-FAMILY: Times New Roman">[PROSECUTION]: No, Your Honor.<!/span>

<!br WP="BR1"> <!br WP="BR2">

<!span style="FONT-FAMILY: Times New Roman">[THE COURT]: Does the Defense?<!/span>

<!br WP="BR1"> <!br WP="BR2">

<!span style="FONT-FAMILY: Times New Roman">[DEFENSE]: No, Your Honor.<!/span>

<!br WP="BR1"> <!br WP="BR2">

<!span style="FONT-FAMILY: Times New Roman">[THE COURT]: What says the State?<!/span>

<!br WP="BR1"> <!br WP="BR2">

<!span style="FONT-FAMILY: Times New Roman">[PROSECUTION]: The State will accept Ms. Fletcher.<!/span>

<!br WP="BR1"> <!br WP="BR2">

<!span style="FONT-FAMILY: Times New Roman">[THE COURT]: What says the Defense?<!/span>

<!br WP="BR1"> <!br WP="BR2">

<!span style="FONT-FAMILY: Times New Roman">[DEFENSE]: Your Honor, we would show the Court that Ms. Fletcher, it would be a juror unacceptable to the Defense for the reason that she does not have a consideration of mitigation. In fact, on her questionnaire, she said that each person is responsible for their own actions and, her answer under questioning, her concept of mitigation, although, she couldn't think of it, the only thing she could think of was, would involve self-defense or accident. And, the fact, that she in the past, worked for the City of Dallas and as a police dispatcher and due to the reason that she is not acceptable to the Defense, we ask for an additional challenge to challenge juror eight seventy-four, Mollie Fletcher.<!/span>

<!br WP="BR1"> <!br WP="BR2">

<!span style="FONT-FAMILY: Times New Roman">[THE COURT]: Court denies your request for an additional peremptory challenge.<!/span>

<!span style="FONT-FAMILY: Times New Roman">Appellant, therefore, failed to preserve any error on whether Fletcher was challengeable for cause. (1) See Sells v. State, 121 S.W.3d 748, 758 (Tex.Cr.App.), cert. denied, 124 S.Ct. 511 (2003) (to preserve error on denied defense challenges for cause, defendant must demonstrate that he "asserted a clear and specific challenge for cause); Mayo v. State, 4 S.W.3d 9, 12 (Tex.Cr.App. 1999) (requirement that juror be county citizen is forfeited by failure to assert that as basis for challenge for cause); see also Johnson, 43 S.W.3d at 5 n.6 (discussing past confusion of "preservation of error and harm issues within the context of an erroneous denial of a challenge for cause"). Under these circumstances, he cannot show harm from the denial of his challenges for cause to the other three veniremembers since he received three additional peremptory challenges. See Feldman, 71 S.W.3d at 744, 748; Martinez, 763 S.W.2d at 415. Points of error one through four are overruled.<!/span>

<!span style="FONT-FAMILY: Times New Roman">In points of error seven and eight, appellant claims that the trial court erroneously denied his motion to suppress a custodial videotaped interview that he gave to a television reporter about two days after his arrest. We understand appellant to claim that the admission into evidence of portions of this custodial interview at the guilt/innocence and punishment phases of his trial violated the Sixth Amendment to the United States Constitution and Article 38.22, Tex. Code Crim. Proc., (2) because the reporter was a "state agent" when he conducted the interview. See Miranda v. Arizona, 86 S.Ct. 1602, 1612 (1966) (defining "custodial interrogation" as questioning initiated by the police after a person has been arrested); Paez v. State, 681 S.W.2d 34, 36-37 (Tex.Cr.App. 1984) (Article 38.22 does not apply to non-law enforcement personnel who are not state agents).<!/span>

<!span style="FONT-FAMILY: Times New Roman">The evidence from the suppression hearing shows that the police followed their established practice when they permitted the reporter to interview appellant in jail after appellant consented to the interview in response to a request by the reporter. Appellant claims that the reporter became a "state agent" when, after appellant consented to the interview but before the interview occurred, a Dallas police officer called the reporter and, according to appellant, "asked [the reporter] to get [appellant] to talk because [appellant] would not talk to the police."<!/span>

<!span style="FONT-FAMILY: Times New Roman">This assertion, however, suggests something that is out of context with the entire conversation between the officer and the reporter and a full reading of the record. The record from the suppression hearing reflects:<!/span>

<!span style="FONT-FAMILY: Times New Roman">Q. [PROSECUTION]: Now, between the time that the interview was set and the time that you conducted the interview, did you have any conversations with any law enforcement officers?<!/span>

<!br WP="BR1"> <!br WP="BR2">

<!span style="FONT-FAMILY: Times New Roman">A. [GILLETT, THE REPORTER]: Yes, sir, I did.<!/span>

<!br WP="BR1"> <!br WP="BR2">

<!span style="FONT-FAMILY: Times New Roman">Q. Who was that?<!/span>

<!br WP="BR1"> <!br WP="BR2">

<!span style="FONT-FAMILY: Times New Roman">A. Sergeant Joe Decorte, the Sergeant from the Special investigative Unit of the Dallas Police Department.<!/span>

<!br WP="BR1"> <!br WP="BR2">

<!span style="FONT-FAMILY: Times New Roman">Q. And, when did you talk to him, do you recall?<!/span>

<!br WP="BR1"> <!br WP="BR2">

<!span style="FONT-FAMILY: Times New Roman">A. Sometime after I learned that I had the okay to do the interview with [appellant], but before the actual interview.<!/span>

<!br WP="BR1"> <!br WP="BR2">

<!span style="FONT-FAMILY: Times New Roman">Q. And, what was that conversation, to the best of your recollection?<!/span>

<!br WP="BR1"> <!br WP="BR2">

<!span style="FONT-FAMILY: Times New Roman">A. I was very uncomfortable getting a phone call that near the time of the-of the interview. I thought that he was going to attempt to-was going to tell me that they had found a reason for him not to talk to me. There was-had been a lid on things the day before. I don't know why, we just-there were road blocks in terms of public information that I hadn't seen routinely and I was afraid that he was going to put a road block to the interview.<!/span>

<!br WP="BR1"> <!br WP="BR2">

<!span style="FONT-FAMILY: Times New Roman">Q. And, what did he say?<!/span>

<!br WP="BR1"> <!br WP="BR2">

<!span style="FONT-FAMILY: Times New Roman">A. I asked him, are you going to try to block me. And, he said, well no, I want you to get him to talk. He won't talk to me. Words to that. That's not quote, that's, you know, what my recollection, my impression of what he said.<!/span>

<!span style="FONT-FAMILY: Times New Roman">Q. All right. What else was said, if you recall, during your conversation with him.<!/span>

<!span style="FONT-FAMILY: Times New Roman">A. That's all. I was uncomfortable taking the phone call.<!/span>

<!br WP="BR1"> <!br WP="BR2">

<!span style="FONT-FAMILY: Times New Roman">Q. The remark that was made, how did you review that remark by him, that I hope you get him to talk or whatever the words were that he used?<!/span>

<!br WP="BR1"> <!br WP="BR2">

<!span style="FONT-FAMILY: Times New Roman">A. I thought he was, you know, I was still sensitive about thinking he was going to try to block the interview. And, he said, like a laugh, a throw away, you know, he won't talk to me so, maybe, you know, maybe you can get him to confess, something like that.<!/span>

<!br WP="BR1"> <!br WP="BR2">

<!span style="FONT-FAMILY: Times New Roman">Q. And, you don't recall the exact words he used, is that correct?<!/span>

<!br WP="BR1"> <!br WP="BR2">

<!span style="FONT-FAMILY: Times New Roman">A. No, that is my recollection, is he said, he chuckled and said, hell, no, I want you to get him to confess, he won't talk to me.<!/span>

<!br WP="BR1"> <!br WP="BR2">

<!span style="FONT-FAMILY: Times New Roman">Q. Did you just-<!/span>

<!br WP="BR1"> <!br WP="BR2">

<!span style="FONT-FAMILY: Times New Roman">A. But, he did it in a laughing way. It was not a direct order or anything.<!/span>

<!span style="FONT-FAMILY: Times New Roman">Q. And, that was my next question. Did you take that comment by him as any kind of directions to you as to what you should do?<!/span>

<!br WP="BR1"> <!br WP="BR2">

<!span style="FONT-FAMILY: Times New Roman">A. No, sir, absolutely not.<!/span>

<!br WP="BR1"> <!br WP="BR2">

<!span style="FONT-FAMILY: Times New Roman">Q. And, was it more in the nature of just an off the cuff remark by him?<!/span>

<!br WP="BR1"> <!br WP="BR2">

<!span style="FONT-FAMILY: Times New Roman">A. That's correct, it was.<!/span>

<!br WP="BR1"> <!br WP="BR2">

<!span style="FONT-FAMILY: Times New Roman">Q. And, in terms of the questions that you were going to ask for the interview, were they your questions?<!/span>

<!br WP="BR1"> <!br WP="BR2">

<!span style="FONT-FAMILY: Times New Roman">A. Yes, sir, absolutely.<!/span>

<!br WP="BR1"> <!br WP="BR2">

<!span style="FONT-FAMILY: Times New Roman">Q. Did anyone tell you what to ask or direct you to ask questions in any certain way?<!/span>

<!span style="FONT-FAMILY: Times New Roman">A. No, sir.<!/span>

<!span style="FONT-FAMILY: Times New Roman">This record clearly does not present the scenario where the police employ an informant to deliberately elicit incriminating statements from an in-custody defendant solely for the purpose of helping the police gather evidence against the defendant. See generally State v. Hernandez, 842 S.W.2d 306, 312-16 (Tex.App.-San Antonio 1992, pet. ref'd), cert. denied, 113 S.Ct. 3049 (1993) (thorough discussion of how non-law enforcement personnel can become state agents for Sixth Amendment purposes). In this case, the record supports a finding that the officer expressed to the reporter a hope that appellant would incriminate himself during the interview with the reporter. This was not an offer to the reporter to act as a state agent and did not convert an otherwise legal interview into an illegal one. See Hernandez, 842 S.W.2d at 314 (creation of an agency between law enforcement and non-law enforcement personnel depends upon the existence of an agreement between them at the time of the elicitation). Even if this was an offer by the police to the reporter to become a state agent, there is no evidence to support a finding that the reporter accepted this offer. See id. On this record, we cannot conclude that the reporter was acting as a state agent when he interviewed appellant. (3)<!/span><!span style="FONT-FAMILY: Times New Roman"> Points of error seven and eight are overruled. <!/span>

<!span style="FONT-FAMILY: Times New Roman">In point of error nine, appellant claims that the trial court erred "in allowing the oral statements of [appellant] to law enforcement personnel while in custody." Dallas police officer Hay testified at guilt/innocence to oral statements he heard appellant make soon after appellant killed the victim. The statements at issue here are: (1) appellant's spontaneous statement to Hay "why didn't you mother fuckers kill me, I just wanted you to kill me" while appellant was being transported in an ambulance from the scene of his arrest to the hospital, and (2) appellant's statement, "I am at Parkland [Hospital] because I shot a faggot cop" in response to a doctor's question to him in the hospital asking appellant if he knew where he was. Appellant claims that the admission of this evidence violated Article 38.22 and the Fifth and Sixth Amendments to the United States Constitution.<!/span>

<!span style="FONT-FAMILY: Times New Roman">Appellant claims in point of error ten that the trial court erroneously admitted into evidence appellant's custodial oral statements to hospital personnel who were treating appellant's injuries. Appellant claims that they were state agents. Appellant also claims that "the probative value did not outweigh the prejudicial effect of this evidence" under Tex.R.Evid. 403. The statements at issue here are: (1) a paramedic's testimony that he heard appellant say in the hospital, "Yeah, I shot that faggot cop," (2) a nurse's testimony that she heard appellant say in the hospital "Yes, I shot that faggot cop," and (3) another nurse's testimony that she heard appellant laughingly say in the hospital, "I killed that mother fucker." <!/span>

<!span style="FONT-FAMILY: Times New Roman">These statements were not the result of "interrogation" by law enforcement personnel or their agents. See Miranda, 86 S.Ct. at 1612 (defining "custodial interrogation" as questioning initiated by the police after a person has been arrested); Paez, 681 S.W.2d at 36-37 (Article 38.22 does not apply to non-law enforcement personnel who are not state agents). In addition, the trial court did not abuse its discretion to determine that the probative value of appellant's statements was not substantially outweighed by the danger of unfair prejudice since they were probative of appellant's intent and of whether appellant knew that the victim was a police officer when he killed him. Points of error nine and ten are overruled.<!/span>

<!span style="FONT-FAMILY: Times New Roman">In point of error eleven, appellant claims that the trial court erroneously admitted into evidence nine (possibly ten) (4) autopsy photographs of the victim. Appellant argues that the probative value of this evidence was "far outweighed" by its "prejudicial effect" under Rule 403.<!/span>

<!span style="FONT-FAMILY: Times New Roman">At trial, appellant claimed that the probative value of State's Exhibits 131-140 was "greatly outweighed by the prejudicial impact" on the jury. The prosecution responded that out of many autopsy photographs he had selected a few that would most aid the medical examiner "in her testimony, as well as, aid the jury." The medical examiner informed the trial court that the photographs were "necessary and represent[ed] the injuries that were seen at the time of the autopsy." Applying the actual standard set out in Rule 403, the trial court overruled appellant's objection after finding that the probative value of the photographs was "not substantially outweighed by the danger of unfair prejudice."<!/span>

<!span style="FONT-FAMILY: Times New Roman">[THE COURT]: And, for the record, Mr. Tokoly, are there other autopsy photographs?<!/span>

<!span style="FONT-FAMILY: Times New Roman">[THE PROSECUTION]: Yes, Your Honor, there are.<!/span>

<!br WP="BR1"> <!br WP="BR2">

<!span style="FONT-FAMILY: Times New Roman">[THE COURT]: And, how many of them are there?<!/span>

<!br WP="BR1"> <!br WP="BR2">

<!span style="FONT-FAMILY: Times New Roman">[THE PROSECUTION]: I would have to go and make account of the rest of those. There are a considerable number more than the ones that I have selected for offering before the jury. If the Court wants me to, I can do that?<!/span>

<!br WP="BR1"> <!br WP="BR2">

<!span style="FONT-FAMILY: Times New Roman">[THE COURT]: No. No, I am just really trying to find out if you've gone through all of the autopsy photos and determined which ones show the wounds-the different wounds that she's described?<!/span>

<!br WP="BR1"> <!br WP="BR2">

<!span style="FONT-FAMILY: Times New Roman">[THE PROSECUTION]: I have, Your Honor, to the best of my knowledge and recollection. And, I have selected those that the Court has before her, as being the most representative of the wounds that they seek to show. And, as well, that I believe that they explain those wounds in a way that will aid the Doctor most in her testimony, as well as, aid the jury. And so, I have gone through a selection process with a view toward doing that, as well as, their relevance.<!/span>

<!br WP="BR1"> <!br WP="BR2">

<!span style="FONT-FAMILY: Times New Roman">[THE COURT]: And, Dr. Urban, you've gone through and looked at State's Exhibit 131 and through 140, is that correct?<!/span>

<!br WP="BR1"> <!br WP="BR2">

<!span style="FONT-FAMILY: Times New Roman">[MEDICAL EXAMINER]: Yes.<!/span>

<!br WP="BR1"> <!br WP="BR2">

<!span style="FONT-FAMILY: Times New Roman">[THE COURT]: And, is there any photograph among these that is duplicitas [sic] of another photograph of these?<!/span>

<!br WP="BR1"> <!br WP="BR2">

<!span style="FONT-FAMILY: Times New Roman">[MEDICAL EXAMINER]: I think they are all necessary and represent the injuries that were seen at the time of the autopsy.<!/span>

<!br WP="BR1"> <!br WP="BR2">

<!span style="FONT-FAMILY: Times New Roman">[THE COURT]: Mr. Huff, your objections to State's Exhibits 131 through 140 are overruled. The Court finds that the probative value of State's Exhibits 131 through 140 is not substantially outweighed by the danger of unfair prejudice. Therefore, the Court overrules your objection.<!/span>

<!span style="FONT-FAMILY: Times New Roman">The record further reflects that the medical examiner used the photographs to explain her testimony. For example,<!/span>

<!span style="FONT-FAMILY: Times New Roman">Q. [PROSECUTION]: Now, with regard to State's Exhibit 131, can you see that, Dr. Urban?<!/span>

<!span style="FONT-FAMILY: Times New Roman">A. [THE MEDICAL EXAMINER]: Yes.<!/span>

<!br WP="BR1"> <!br WP="BR2">

<!span style="FONT-FAMILY: Times New Roman">Q. And, can you tell the jury what State's Exhibit 131 portrays?<!/span>

<!br WP="BR1"> <!br WP="BR2">

<!span style="FONT-FAMILY: Times New Roman">A. This is an overall photograph showing the upper half of the victim's body. And in particular, in this photograph you can see the first two gunshot wounds that I described. Mainly, gunshot wounds number one and number two.<!/span>

<!span style="FONT-FAMILY: Times New Roman">Q. All right. And, can you point to those on State's Exhibit 131, please?<!/span>

<!br WP="BR1"> <!br WP="BR2">

<!span style="FONT-FAMILY: Times New Roman">A. They are seen here.<!/span>

<!span style="FONT-FAMILY: Times New Roman">The trial court did not abuse its discretion to admit the autopsy photographs because they helped explain the medical examiner's testimony describing the victim's various wounds for which appellant is responsible. See Newbury v. State, <!span style="TEXT-DECORATION: underline"> <!/span>S.W.3d <!span style="TEXT-DECORATION: underline"> <!/span>slip op. at 31 (Tex.Cr.App. No. 74,308, delivered April 21, 2004)<!/span><!span style="FONT-FAMILY: Times New Roman">. Point of error eleven is overruled.<!/span>

<!span style="FONT-FAMILY: Times New Roman">In point of error twelve, appellant claims that "the trial court erred in allowing the State to present evidence of extraneous offenses that were not proved beyond a reasonable doubt in the punishment stage of trial." In his brief, appellant asserts that he objected to evidence of extraneous offenses in part because this evidence "would not be proved beyond a reasonable doubt." The record, however, does not support this assertion. It reflects that appellant made the following objection to the introduction of extraneous offenses.<!/span>

<!span style="FONT-FAMILY: Times New Roman">[THE DEFENSE]: Your Honor, with regard to the certified copies and to the proper extraneous offenses, the Defense makes the following objections. First of all, to the extent that any of these extraneous offenses include offenses which may have occurred when the Defendant was a juvenile, that is under the age of seventeen. We object for the reason, that the introduction into evidence of juvenile offenses violate our client's right to Due Process of Law pursuant to the Equal Protection Clause-pursuant to the Due Process and Equal Protection Laws of the United States Constitution and the Due Course of Law Provisions of the Constitution of the State of Texas. In addition, we would object to any of the offenses offered for which there has not been a final judgment, for the reason that such offenses have not been proved in a court of law and the introduction into evidence of such offenses at this stage of the trial, even if the court were to instruct the jury that they have to be proved beyond a reasonable doubt, would cause the Defendant to be denied Due Process of Law pursuant to the United States Constitution. And in addition, it would deprive the Defendant of Due Course of Law pursuant to the Constitution of the State of Texas. We further would object to any of the offenses that maybe [sic] admitted by the State to the extent they do not show, that they do not reflect upon any special issue that should be answered by the jury. Particularly, with regard to the unauthorized use of a motor vehicle, the evading arrest and the high speed chase. We submit to the Court, that such offenses bear little relevance, if any, to the first special issue of potential future dangerousness and that they are not acts of violence. And, that the probative value of such offenses is greatly outweighed by the prejudicial effect, the introduction of such offenses would have on the jury. And, this would be-this would be to such an extent that it would be a Due Process violation under the Fourteenth Amendment to the United State's [sic] Constitution and the Due Course of Law Provisions of the State of Texas. And, for all these reasons, we object to the introduction of these extraneous offenses, Your Honor.<!/span>

<!br WP="BR1"> <!br WP="BR2">

<!span style="FONT-FAMILY: Times New Roman">[THE COURT]: Your objections are overruled. The court finds that the probative value of this proffer-the evidence as stated by [the State] in his proffer, it is not substantially outweighed by the prejudicial effect, and the Court will admit the same.<!/span>

<!span style="FONT-FAMILY: Times New Roman">We will assume that appellant preserved the claim that he asserts on appeal. This Court's assessment of the record from the punishment phase reflects that the State "clearly proved," through certified court records and live testimony, appellant's commission of various adjudicated and unadjudicated extraneous offenses dating back to when appellant was a juvenile. See Hughes v. State, 24 S.W.3d 833, 843 (Tex.Cr.App), cert. denied, 121 S.Ct. 430 (2000) (when at punishment phase of capital murder trial the state relies on evidence of defendant's commission of extraneous offenses, state must "clearly prove" that the defendant committed these extraneous offenses). Point of error twelve is overruled.<!/span>

<!span style="FONT-FAMILY: Times New Roman">In point of error thirteen, appellant claims that "the trial court erred in allowing the State to use the juvenile records against appellant as a violation of due process and equal protection." This did not violate due process or equal protection principles. See Corwin v. State, 870 S.W.2d 23, 36-37 (Tex.Cr.App. 1993), cert. denied, 115 S.Ct. 95 (1994) (use of juvenile misconduct as aggravating factor in capital punishment proceeding did not violate due process or Eighth Amendment principles). Point of error thirteen is overruled.<!/span>

<!span style="FONT-FAMILY: Times New Roman">In point of error fourteen, appellant claims that "the trial court erred in overruling appellant's motion to exclude evidence of unadjudicated extraneous offenses at the punishment stage of the trial." Appellant claims that well-settled jurisprudence upholding the admissibility of this evidence at a capital sentencing proceeding "has done so without an analysis of the proclauses of both the state and federal constitutions." See, e.g., Hughes, 24 S.W.3d at 842; Corwin, 870 S.W.2d at 36 n.18; Milton v. State, 599 S.W.2d 824, 827 (Tex.Cr.App. 1980), cert. denied, 101 S.Ct. 3022 (1981). In support of this claim, appellant relies on a United States Supreme Court decision on the admissibility of victim-impact evidence, (5) which the United States Supreme Court has since overruled. (6) We decline to revisit well-settled jurisprudence upholding the admissibility of evidence of unadjudicated extraneous offenses at a capital sentencing proceeding. Point of error fourteen is overruled.<!/span>

<!span style="FONT-FAMILY: Times New Roman">In point of error fifteen, appellant claims that the death penalty has been unconstitutionally imposed upon him in violation of the United States Supreme Court's decision in Atkins v. Virginia because the State made no affirmative showing that appellant is not mentally retarded. See Atkins v. Virginia, 122 S.Ct. 2242, 2247-52 (2002) (Eighth Amendment prohibits execution of mentally retarded people). Neither Atkins nor our case-law applying it require the State to affirmatively show that a capital murder defendant is not mentally retarded. See generally id.; Ex parte Briseno, <!span style="TEXT-DECORATION: underline"> <!/span>S.W.3d <!span style="TEXT-DECORATION: underline"> <!/span>(Tex.Cr.App., No. 29,819-03, delivered February 11, 2004). Point of error fifteen is overruled.<!/span>

<!span style="FONT-FAMILY: Times New Roman">In points of error sixteen, twenty-three, twenty-four, and twenty-seven, appellant claims that Texas death-penalty law violates the state and federal constitutions because it simultaneously restricts and allows unlimited or "open-ended" juror discretion to impose the death penalty. In support of these claims, appellant relies on, and quotes extensively from, former Justice Blackmun's dissenting opinion in Callins v. Collins, 114 S.Ct. 1128-38 (1994) (Blackmun, J., dissenting). This Court has rejected these claims. See Turner v. State, 87 S.W.3d 111, 118 (Tex.Cr.App. 2002), cert. denied, 123 S.Ct. 1760 (2003); Callins, 114 S.Ct. at 1127-28 (Scalia, J., concurring). Points of error sixteen, twenty-three and twenty-four are overruled.<!/span>

<!span style="FONT-FAMILY: Times New Roman">In point of error seventeen, appellant claims that Texas death-penalty law violates the Supreme Court's decision in Penry v. Johnson because "the mitigation special issue sends mixed signals to the jury thereby rendering any verdict reached in response to that special issue intolerable and unreliable." See generally Penry v. Johnson, 121 S.Ct. 1910 (2001) (Penry II). This Court has rejected this claim. See Jones v. State, 119 S.W.3d 766, 790 (Tex.Cr.App. 2003). Point of error seventeen is overruled.<!/span>

<!span style="FONT-FAMILY: Times New Roman">In points of error eighteen, nineteen, and twenty, appellant claims that Texas death-penalty law violates the state and federal constitutions because it implicitly puts the burden on appellant to prove the mitigation special issue rather than "requiring the State to prove the absence of sufficient mitigating circumstances beyond a reasonable doubt." In point of error twenty-six, appellant claims that Texas death-penalty law violates various federal constitutional provisions because it fails to place the burden of proof on the State "regarding aggravating evidence" in the mitigation special issue. This Court has rejected these claims. See Blue v. State, 125 S.W.3d 491, 500-01 (Tex.Cr.App. 2003) (neither party bears the burden of proof at punishment on the mitigating evidence special issue). Points of error eighteen through twenty and twenty-six are overruled.<!/span>

<!span style="FONT-FAMILY: Times New Roman">In point of error twenty-one, appellant claims that the "12/10" rule violates various federal constitutional provisions. This Court has rejected this claim. See Blue, 125 S.W.3d at 505; Turner, 87 S.W.3d at 118. Point of error twenty-one is overruled.<!/span>

<!span style="FONT-FAMILY: Times New Roman">In point of error twenty-two, appellant claims that Texas death-penalty law violates various federal constitutional provisions by failing to define the terms "probability," "continuing threat to society," and "criminal acts of violence." This Court has rejected these claims. See id.<!/span>

<!span style="FONT-FAMILY: Times New Roman">In point of error twenty-five, appellant claims that Texas death-penalty law is unconstitutional because it "fails to require the issue of mitigation be considered by the jury." Appellant seems to argue that Texas death-penalty law is unconstitutional because it does not "mandate consideration of mitigating evidence." We have rejected this claim. See McFarland v. State, 928 S.W.2d 482, 497-98 (Tex.Cr.App. 1996), cert. denied, 117 S.Ct. 966 (1997) (there is no per se evidence that a juror must view as having definitive mitigating effect). Point of error twenty-five is overruled.<!/span>

<!span style="FONT-FAMILY: Times New Roman">In point of error twenty-eight, appellant claims that Texas death-penalty law violates various federal constitutional provisions because it does not permit "meaningful appellate review." We have rejected this claim. See Sells v. State, 121 S.W.3d 748, 767-68 (Tex.Cr.App.), cert. denied, 124 S.Ct. 511 (2003). Point of error twenty-eight is overruled.<!/span>

<!span style="FONT-FAMILY: Times New Roman">In point of error twenty-nine, appellant claims that the trial court should have quashed his indictment because of the "enumerated constitutional defects" in Texas death-penalty law. And, in points of error thirty and thirty-one, appellant claims that the cumulative effect of the "above-enumerated constitutional violations" violates the state and federal constitutions. These claims are without merit. See Turner, 87 S.W.3d at 118. Points of error twenty-nine through thirty-one are overruled.<!/span>

<!span style="FONT-FAMILY: Times New Roman">The judgment of the trial court is affirmed.<!/span>

<!br WP="BR1"> <!br WP="BR2">

<!span style="FONT-FAMILY: Times New Roman">Hervey, J.<!/span>

<!span style="FONT-FAMILY: Times New Roman">Delivered: June 30, 2004<!/span>

<!span style="FONT-FAMILY: Times New Roman">*****

1. <!/span>

<!span style="FONT-FAMILY: Times New Roman"> <!/span> <!span style="FONT-FAMILY: Times New Roman">We note that Fletcher stated during voir dire that she could be "open to the possibility of a life sentence even on a dangerous police officer killing." See Green v. State, 934 S.W.2d 92, 105 n.6 (Tex.Cr.App. 1996), cert. denied, 117 S.Ct. 1561 (1997) (constitution does not require that jurors consider any particular evidence to be mitigating).

2. <!/span>

<!span style="FONT-FAMILY: Times New Roman">Article 38.22, sets out the state-law requirements for the admission into evidence of various statements of an accused as a result of "custodial interrogation."

3. <!/span>

<!span style="FONT-FAMILY: Times New Roman">See also <!/span> <!span style="FONT-FAMILY: Times New Roman">Hall v. State, 67 S.W.3d 870, 874-75 (Tex.Cr.App.), cert. granted, judgment vacated, and case remanded here for further consideration [in light of Atkins v. Virginia, 122 S.Ct. 2242 (2002)], Hall v. Texas, 123 S.Ct. 70 (2002).

4. <!/span>

<!span style="FONT-FAMILY: Times New Roman">In his brief, appellant complains about the admission into evidence of State's Exhibits 132-140. It is not clear whether he also complains about the admission into evidence of State's Exhibit 131.

5. <!/span> <!span style="FONT-FAMILY: Times New Roman"> <!/span>

<!span style="FONT-FAMILY: Times New Roman">See Booth v. Maryland, 107 S.Ct. 2529 (1987).

6. <!/span>

<!span style="FONT-FAMILY: Times New Roman">See Payne v. Tennessee, 111 S.Ct. 2597, 2611 (1991) overruling Booth.<!/span>
---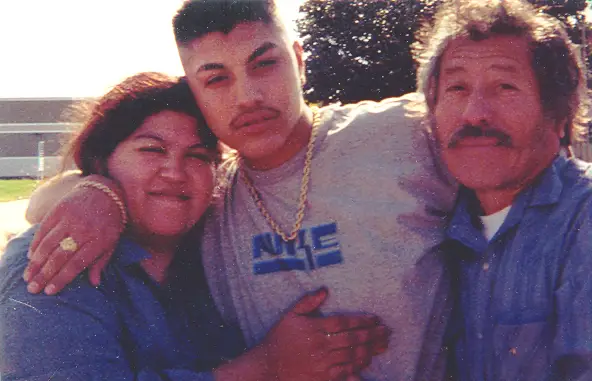 Licho Escamilla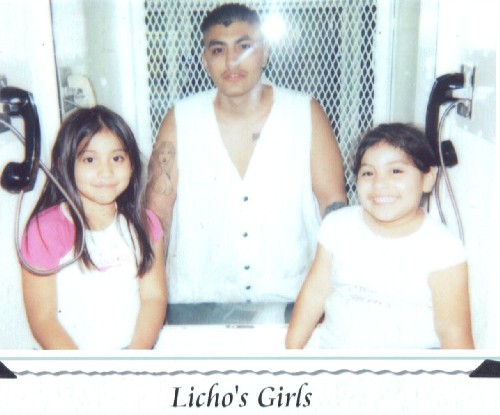 Licho Escamilla
The victim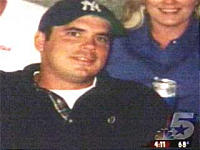 Dallas Policeman Chris James, brutally gunned down