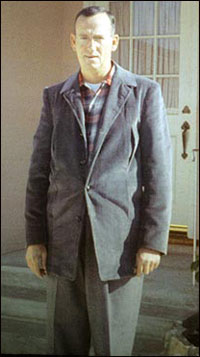 Mack Ray Edwards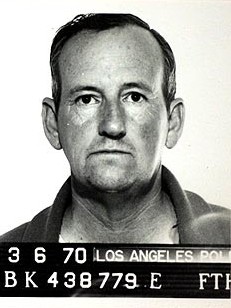 Mack Ray Edwards mugshot arrest
Search underway for victim of serial killer Mack Ray Edwards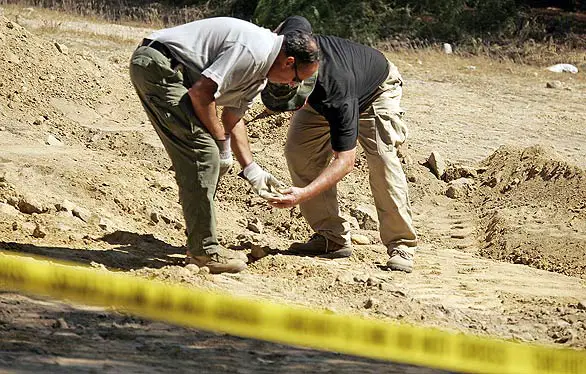 October 6, 2008. Mammoth Lakes Sgt. Paul Dostie, left, and forensic anthropologist Dan Larson from Cal State Long Beach join several dozen local, state and federal authorities and other forensic scientists in the search for the remains of 16-year-old Roger Dale Madison. (Al Seib / Los Angeles Times)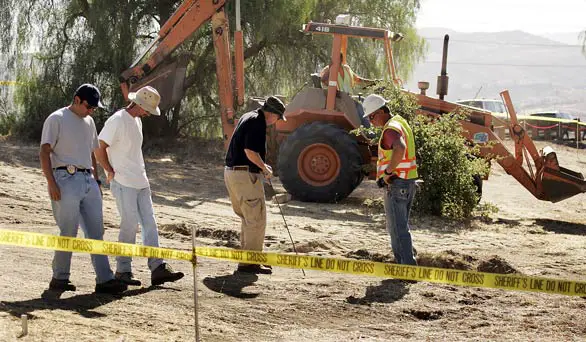 Larson uses a probe to dig up dirt in an area beside what are now the southbound lanes of 23 Freeway at the Tierra Rejada Road exit. The effort is expected to take anywhere from days to a week or more to complete. (Al Seib / Los Angeles Times)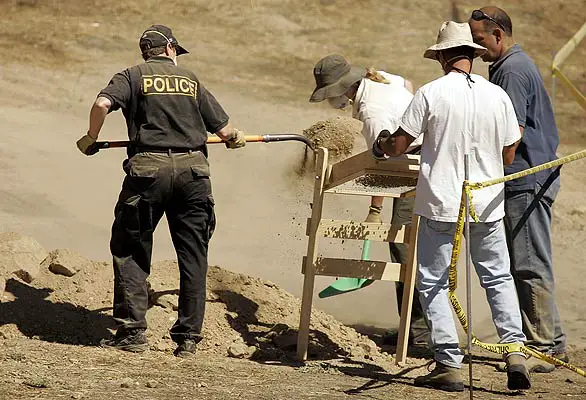 Law enforcement agencies band together in hopes of bringing closure for Madisonís surviving
family members. (Al Seib / Los Angeles Times)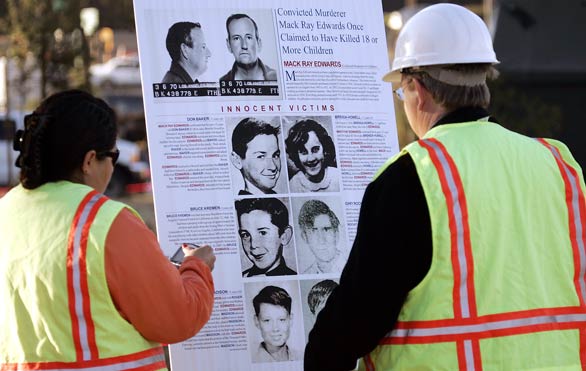 Caltrans officials Christina Ruano and Doug Failing look at the pictures of missing people possibly killed by Mack Ray Edwards. Edwards, who killed himself in prison years ago, confessed in 1970 to killing six children. He later told a jailer the real number was closer to two dozen. (Al Seib / Los Angeles Times)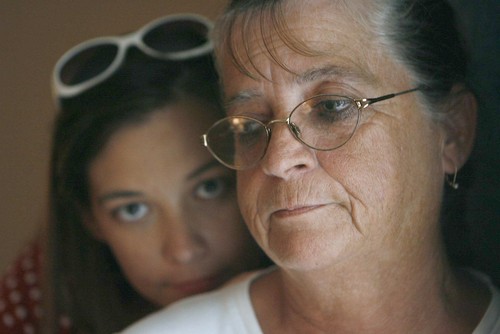 Sherry Barlow, 50 and her daughter Rebekah Kelton, 19, flew from McAlester, Oklahoma to California on Oct. 9 to visit the site where authorities are searching for the body of her brother, Roger Dale Madison, who has was killed in 1968. Barlow says she is grateful for everything that's being done whether they find Roger's body or not. (Myung J. Chun / Los Angeles Times)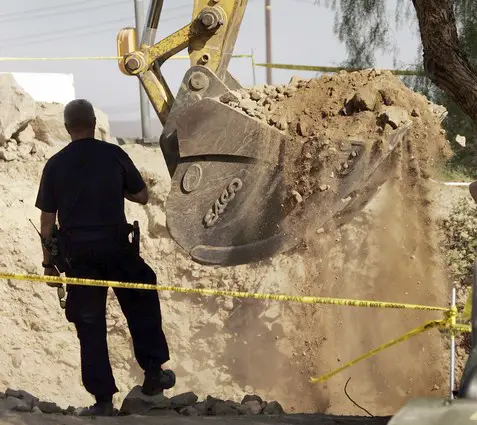 The search continued as authorities watch while a large excavator digs down to approximately 19-20 feet
looking for remains of 16-year-old murder victim Roger Dale Madison. (Al Seib / Los Angeles Times)
Sgt. Paul Dostie, of the Mammoth Lakes Police Department, gives a drink of water to his Black Lab "Buster"
after they look for signs in the hole as the search continued. (Al Seib / Los Angeles Times)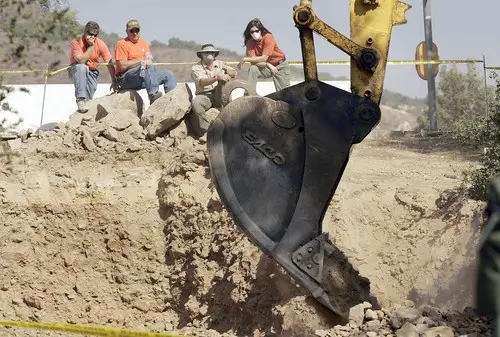 Police continue to excavate along the Tierra Rejada Road exit ramp to the South
bound 23 freeway in Moorpark. (Al Seib / Los Angeles Times)
Known Victims

Edwards was convicted of the murders of three children:
* Stella Darlene Nolan, age 8, of Compton, who disappeared June 20, 1953.
* Gary Rochet, age 16, of Granada Hills, who was found after having been shot to death on November 26, 1968.
* Donald Allen Todd, age 13, of Pacoima, who disappeared May 16, 1969.
Edwards confessed to three additional killings. Because the bodies of the victims were not recovered,
he was never officially charged with these murders: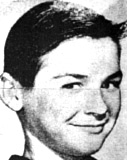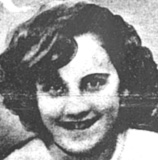 * Don Baker, 13, and Brenda Howell, age 11, of Azusa, who disappeared August 6, 1956.
Howell was Edwards' sister-in-law.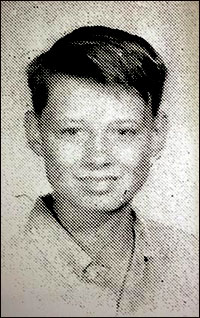 * Roger Madison, 16, of Sylmar, disappeared December 16, 1968.
Possible Victims

Edwards may have committed other murders, but his own account was inconsistent: while in prison he claimed to have killed 18 children, but in an interview with the Los Angeles Times he said the number was only six. The 12-year span between Baker's and Howell's disappearances and Rochet's shooting has led investigators to suspect Edwards may have claimed more victims in between.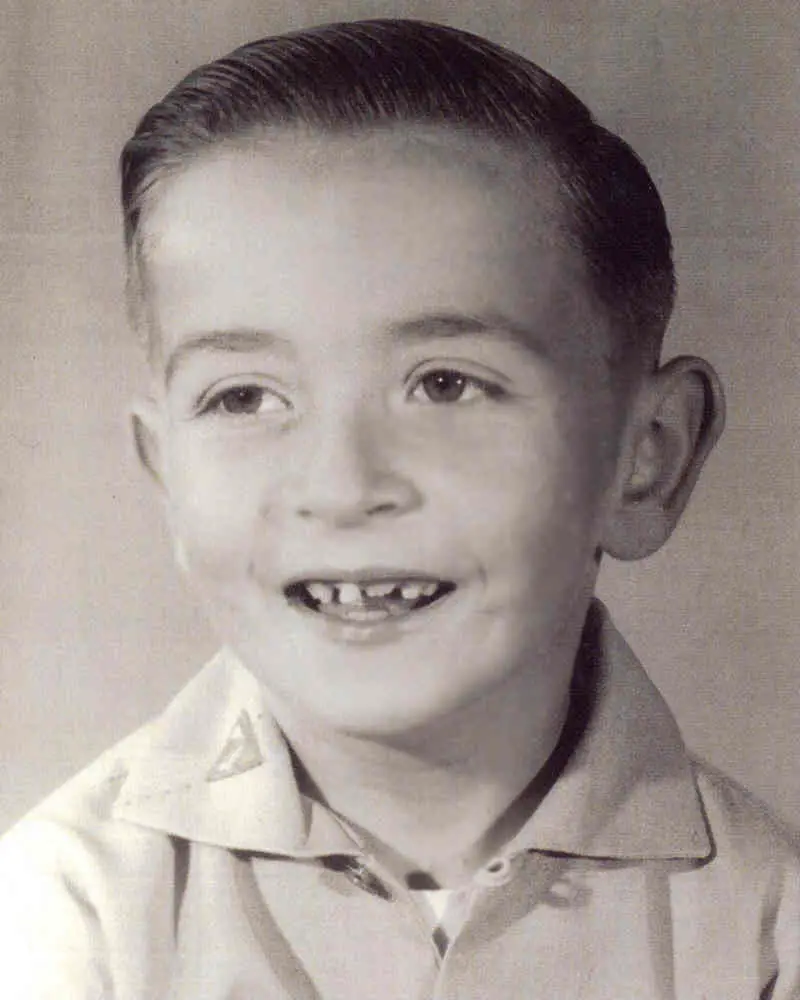 As of March 2007, the Los Angeles Police Department is investigating the possibility of Edwards' involvement in the disappearance of Tommy Bowman, 8, of Redondo Beach, who disappeared in Pasadena on March 23, 1957. Author Weston DeWalt was researching the Bowman disappearance when he noticed the similarity between a photo of Edwards and a sketch of Bowman's abductor. DeWalt was later shown a letter from Edwards to his wife in which Edwards states that he "left out" Tommy Bowman from his confession to police.
Edwards is also considered a suspect in the disappearances of Bruce Kremen of Granada Hills and Karen Lynn Tompkins and Dorothy Gale Brown of Torrance.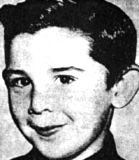 Bruce Kremen, 6, disappeared from a YMCA camp in Angeles National Forest on July 12, 1960.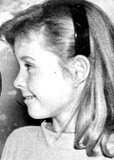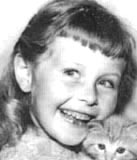 Karen Lynn Tompkins, 11, disappeared on August 18, 1961.
Dorothy Gale Brown, also 11, disappeared on July 3, 1962. She had been molested and drowned.
Her body was recovered from the ocean off of Marina Del Rey.