Christian Dornier was a French spree killer, who, for no apparent reason, shot to death his sister and mother and wounded his father with a shotgun on July 12, 1989, afterwards driving through the village of Luxiol and the adjacent area, shooting people at random. A total of 14 people have been killed and eight others injured in his half-hour shooting spree, before police managed to subdue him.
He was diagnosed to suffer from schizophrenia and thus could not be held accountable for his crime according to French law, much to the anger of the victims families. He's treated in a psychiatric hospital in Sarreguemines since April 1991.
Victims
Jeanne Dornier, 57, Christian Dornier's mother
Corinne Dornier, 26, Christian Dornier's sister
Marcel Lechine, 45
Johann Robez-Masson, 10
Johnny Robez-Masson, 14
Stanislas Périllard, 79
Marie Périllard, 81, sister of Stanislas Périllard
Louis Cuenot, 67
Louis Liard, 50
Pauline Faivre-Pierret, 5
Louis Girardot, 47
Georges Pernin, 40, teacher from Autechaux
Marie-Alice Champroy
Pierre Boeuf
Wikipedia.org
---
Gunman's Rampage in France Leaves 14 Dead
Los Angeles Times
July 13, 1989
LUXIOL, France — A crazed farmer armed with a shotgun killed at least 14 people, including his mother and sister, in a rampage through three eastern French villages Wednesday. It was the worst mass killing in recent French history, police said.
Christian Dornier, 31, suffering from what police said was a fit of madness, shot and seriously injured his father and killed a veterinary surgeon visiting the family farm in Luxiol before fatally turning his weapon on his mother and his newly married sister.
Jumping into a car, he drove through the streets of his village, firing indiscriminately at passers-by, including children.
Luxiol, a hamlet of 140 people, is about 275 miles southeast of Paris near the Swiss border.
Alerted by Dornier's mother, who died later in a hospital, police pursued Dornier through two nearby villages as he continued his shooting spree.
Police said eight people, including an officer, were seriously injured during Dornier's half-hour rampage. After two gun battles with police, the badly wounded Dornier was finally captured. Police said his life was not in danger.
Shooting at everyone he saw, Dornier gunned down a teacher in one village and killed two people in a parked car at an intersection.
Eyewitnesses speaking on French radio said three children strolling in the streets of Luxiol were killed and a man was shot to death inside his kitchen when Dornier opened fire.
Dornier had been under treatment for nervous depression, police said. Georges Dornier, the man's uncle, said in a telephone interview that his nephew was "mildly depressive. I saw him this morning and he was very calm."
The bloodshed was the worst in France since October, 1978, when 10 people were shot to death in a Marseilles bar in what police believe was a gang murder.
---
Christian Dornier
"He seemed completely out of his mind."
An insightful comment from one of the survivors.
On July 12, 1989 Christian Dornier, a man known by most in his town as being a complete toss, made a name for himself. The thirtyone-year-old picked up a double barrel shotgun and shot his father, wounding him. He then killed the local veterinarian who had been called out to the farm earlier. He then walked up to the family house and blew his mother and recently married sister apart with the shotgun. Then Dornier, in something sounding similar to Howard Unrah, walked through the town of Luxiol shooting indesciminatly at anything that moved. Within three minutes he had killed three young children, one girl who was playing in her front yard and two boys riding their bikes through the street.
Dornier then walked back home and got into his car, a VW Golf. A cop tried to stop him around this time but just ended up copping a bullet. Just after this a neighbour manage to wound him. During this little shoot-out with the neigbours Dornier manage to kill four more before driving off.
He then went to the next village, Autechaux. He managed to kill a farmer on his tractor. During his car ride through town he also killed three passing motorists. He continued through to the next town, Verne, where his luck run out and he was seriously wounded by police.
On November 10, 1989 it was decided that Dornier was insane, and therefore he was never tried for any murder. As far as I know he's sitting comfortably in a nice padded room at the moment.
Quotes
"There was no argument or quarrel of any kind . . . He just picked up his gun and fired it point blank at Corinne, killing her instantly. Then my mother telephoned the police . . . He fired and killed her too."
Dornier's brother tells the story.
"He had no friends, hardly ever talked to anybody. We knew he was going to create havoc one day and the police should have dealt with him months ago.
Unfortuantly, our laws don't allow such preventative action."
Dominique Cuenot - a member of the local council.
"Everyone was frightened of him."
A female resident.
The Wacky World of Murder
---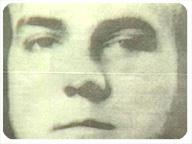 Christian Dornier