James Mitchell "Mike" DeBardeleben (born March 20, 1940 Little Rock, Arkansas) is a convicted rapist and counterfeiter, who has been in prison since the 1980s. He was infamously known as the "mall passer" by agents as he was being heavily sought for counterfeiting. After his arrest for counterfeiting, he was found to have committed much more serious sex crimes. He was not brought to trial for any murders, though two homicide cases were investigated by agents, and he remains a suspect in several more.
Background
DeBardeleben was the second of three children. He had a younger brother named Ralph and a younger sister whose identity is not publicly known. By the time he was an adult he had grown to stand six feet tall. In 1945, when James was only five years old his family moved to Austin, Texas. His father who was serving in the U.S. Navy was then shipped out to the South Pacific for nine months. In 1949, his family moved to Kentucky for a short while before relocating to Frankfurt, Germany but after a year his family moved again.
Adult life
In 1956, at the age of sixteen it is reported that Michael first physically assaulted his mother, it is unknown what sparked this violent encounter. On September 8 that year, at the age of sixteen, he purchased two handguns and ammunition with a friend. Later that month he was arrested and convicted for his first felony, possessing a concealed firearm. This arrest was the first of many that followed including arrests for sodomy, attempted murder and kidnapping.
In the Spring of 1957 he was expelled from Peter Schuyler High School and did not seek to pursue any formal education. In October that year, he enlisted in the U.S. Air Force and was stationed at the Lackland Air Force Base in Texas. Only after a year of being in the air force he was court-martialed for disorderly behavior and was sentenced to spend two months in the base stockade and have his wages forfeited.
In 1958 he was ordered by the Air Force to visit a psychiatrist for counseling after he was pronounced AWOL several times. At the age of eighteen he was discharged from the air force and moved to Fort Worth, Texas with relatives of the family.
In 1959 he attempted school again, enrolling in R.L. Paschal High School, but after three months was expelled. In August that year, he married his first wife, Linda Weir, but three weeks later separated from her. Also that month, he was arrested for attempted robbery with an accomplice, quickly followed two weeks later by his involvement in a string of auto theft, and was sentenced to five years probation. In October with an unknown woman, he fathered a premature daughter who was a stillborn.
He later met Charlotte Weber who was seventeen at the time he started courting her. In March of 1960 he impregnated Charlotte and on June 9 the same year, married her. On December 12, 1960 he successfully fathered a daughter, Bethene. Afterward Charlotte became pregnant again with another child but was forced by Michael to give it up for adoption. In August of 1961, his brother Ralph committed suicide for unknown reasons.
Mall passing case
In the early 1980s, Secret Service agents were investigating a string of counterfeiting cases in which a man was determined to be entering a mall with a wad of counterfeit $20 bills, making a small purchase at each store in the mall, and receiving most of the remainder in legitimate cash as change. DeBardeleben was identified as the suspect in these crimes, and a national manhunt ensued.
At the time of his arrest, more wads of counterfeit $20 bills were found in his car, each with a label stating the city in which it would be used. His counterfeiting operation was also discovered, along with evidence of sex crimes.
DeBardeleben was convicted of multiple crimes and is currently serving a 375-year sentence at Leavenworth Prison in Kansas.
The DSM-IV cites DeBardeleben as an example of antisocial personality disorder.
Wikipedia.org
---
James Mitchell "Mike" DeBardeleben
On July 31st, 1979 a bank teller in Florence, Kentucky, discovered a counterfeit twenty-dollar bill. She filled out a Counterfeit Note Report and submitted the bill to the local Secret Service Field Office.
One month later, in Cincinnati, Ohio, a clerk at a United Dairy Farmers store discovered another counterfeit twenty-dollar bill. Later that month at a Burger Chef in Cincinnati, yet another counterfeit bill was identified. Later that year, more bills were identified in Elizabeth, New Jersey, and Scranton, Pennsylvania.
When the counterfeit bill found in Kentucky was sent to the Secret Service, it was forwarded to the Forensic Services Division Lab. There a document analysis could tell by visually inspecting the bill that it was counterfeit.
The note's major identifying defects were a small black diagonal in the field to the left of the "J" in the Federal Reserve Board Seal, and a defect in the interior outline of the zero in "20" in the upper-left corner on the front of the bill. On the back of the bill, there was a green curl in the sky above the White House and below the letter "T" in "UNITED."
This bill was identified by the Secret Service as Circular number 7215. This number identified that bill as the 7215th separate example of a counterfeit bill detected by the Secret Service, and all other bills with those exact defects would also be identified as Circular number 7215. However, because counterfeit bills are often made in batches, by the time DeBardeleben's counterfeiting career was halted, his bills would consist of Circular numbers 7215, 7373 and 7404.
DeBardeleben created his bills using a ten-step counterfeiting technique. First, he used a yellowish-black half-tone screen applied to a blank 8 ½ by 11 sheet of twenty-pound Cranes Crest White paper. Counterfeiters often use this paper because it is the closest match to the material used by the Treasury Department. Then he printed the back-plate green ink portrait of the White House, south lawn and trees and shrubbery.
After this he affixed the green treasury seal and serial numbers on front and then printed the black ink portions of the note, including the portrait of President Jackson and the word "TWENTY." He then added wispy blue traces and subsequently added the wispy red traces to mimic the synthetic threads used in real bills. Afterwards, he dried the bills, then cut them to a uniform 6.14 x 2.16 inches, steeped them in a tea solution to "age" the bills, and hand crumpled them to help disguise them.
After printing the bills, DeBardeleben would go to busy stores and malls and purchase small ticket items such as socks. He would give (or "pass" as the Secret Service calls it) the clerk his fake twenty-dollar bill, and the change that he received would be his "proceeds" from the counterfeiting. This is a common method used by counterfeiters to benefit from their fake bills.
The Investigation
At the time that the first bill was identified, the Secret Service was not overly concerned about apprehending the forger of the bills. By the end of 1980, however, DeBardeleben had passed over $30,000 worth of notes discovered in 38 states.
In 1982, DeBardeleben managed to pass over $130,000 worth of counterfeit bills in 44 states. His counterfeiting was increasing, and he became the top priority of the Counterfeit Division. Because of his method of passing bills, he was dubbed "The Mall Passer."
With the help of store employees in Kentucky, Minnesota and Colorado, the Secret Service was able to complete a composite sketch of the man known as the "Mall Passer." These individuals described the Mall Passer as 5' 9" to 5'10" tall and 160 to 170 pounds.
In addition, they claimed he had black hair with a receding hairline, wore dark frame eyeglasses and was approximately 30 to 35 years old. The composite sketch was distributed to Secret Service Field Offices in areas where the Mall Passer was known to have passed his fake bills. Agents then distributed the sketch to all the malls in the area in an effort to raise the public's awareness regarding the Mall Passer.
While the Secret Service was distributing the sketch to malls, they were also learning more about the modus operandi of the man known as the Mall Passer. Agents learned from mall employees who had interactions with the Mall Passer that he was typically well-dressed, and ascertained that he employed disguises such as fake beards, mustaches and wigs. He also avoided male and older female clerks, seeking out young women and girls who he could distract through conversation while they rang up his low-priced purchases.
Apprehending DeBardeleben
On May 25th, 1983, the hard work of the Secret Service paid off. DeBardeleben entered a mall in Knoxville, Tennessee, and purchased several small items. Store clerks, who had been alerted earlier by the Secret Service, called mall security, who then notified the Secret Service. By the time DeBardeleben realized that he had been identified as the Mall Passer, it was too late him to flee – he was immediately arrested.
In custody, DeBardeleben refused to answer any question, admit to any crime or discuss any of the counterfeiting charges that were being brought against him. The main objective of the Secret Service at this point was to locate his printing plant. Agents returned to the mall with car keys found on DeBardeleben and a search warrant in hopes of discovering some clue as to where the location of the Mall Passer's plant was.
When the Secret Service agents opened the trunk of DeBardeleben's car, they realized that the man they had apprehended as the Mall Passer was involved in crimes much more serious than counterfeiting.
However, the full extent of these crimes could not even begin to be comprehended until later, when agents in Washington, D.C., located a storage unit DeBardeleben had rented. Hopeful about locating DeBardeleben's printing plant, Agents Dennis Foos and Greg Mertz discovered evidence of crimes so heinous that thoughts of those crimes would haunt them for the rest of their lives.
Among the items located by the Secret Service were homemade audiotapes and photographs of sex-slayings, and a "death kit" containing handcuffs, shoelaces, chains, K-Y jelly, and worse – a woman's bloody underwear. Agent Foos knew that they had uncovered a criminal beyond the usual investigation capabilities of the Secret Service in investigating.
He contacted the Federal Bureau of Investigations, hoping for guidance or help in piecing together the evidence and locating the victims. However, because of the nature of the investigation the FBI was reluctant to help. Investigations typically start with a victim and investigators work towards finding the offender. In this case, the Secret Service had the offender, evidence of crimes, but no known victims yet.
Agents Foos and Mertz then set up a database on an Apple II computer, similar to VICAP, the database used by the FBI to tie crimes together, and began compiling lists of crimes and victims in the areas DeBardeleben was believed to have been preying. Eventually, the Secret Service Agents came up with a list of victim names and crimes that fit the evidence.
The Victims
The actual number of victims of DeBardeleben's will never be known. Unlike most criminals of his ilk, DeBardeleben refuses to acknowledge guilt or brag about any of his crimes. However, the Secret Service believe that he had been preying on women for eighteen years prior to his arrest. Considering that Ted Bundy, whose killing spree lasted only five years and resulted in the deaths of somewhere between 28 to 100 women, the number of women DeBardeleben is believed to have preyed on is staggering.
On September 3rd, 1978, in Delaware, DeBardeleben kidnapped Lucy Alexander. He repeatedly raped and sodomized her, forced her to perform fellatio on him, and then released her in an isolated area.
On February 4th, 1979, he kidnapped Elizabeth Mason, repeatedly choked her and banged her head on a wall until she lost consciousness, then left her for dead.
On June 1st, 1979, DeBardeleben kidnapped Laurie Jensen, took her to his home, and for 24 hours, raped and sodomized her, forced her to perform fellatio on him, forced her to masturbate herself using an oversized dildo for him, demanded that she call him "Daddy," and took pictures and audiotaped her throughout the entire ordeal. He then released her a few blocks from her home.
On November 1st, 1980, once again DeBardeleben found another victim, Dianne Overton. However, she managed to fight him off and escaped before he could harm her. After his failure to successfully victimize Overton, on November 12th, 1980, he kidnapped Maria Santini, stripped her and tied her hands and feet, took pictures of her in provocative poses, and then dumped her in the woods.
On April 27th, 1982, DeBardeleben kidnapped real estate agent Jean McPhaul. Her body was later found in an attic of a new home, lashed to a rafter by a ligature on her throat. She was fully clothed and had two puncture wounds to the heart.
In addition to victimizing numerous strangers, Secret Service agents were able to piece together DeBardeleben's personal life and discover five wives whom had all suffered similar horrors to the ones suffered by the women he kidnapped. Agents believe that DeBardeleben "practiced" his fantasies on his wives, prior to acting them out on the women he kidnapped. DeBardeleben's third wife, when interviewed in court for the cases against DeBardeleben, testified that to him, "all women were whores, sluts, tramps. They asked for what they got." (Michaud, 1994).
However, the object of DeBardeleben's most malicious thoughts and fantasies, was his fourth wife, Caryn. Among the evidence found by the Secret Service, was a detailed description titled "Script/Scenario" written by DeBardeleben describing conversations he would have with her while torturing her.
He wrote, "1 – Tell me all about the pain: necessary? Why? Describe it: details, more details… how does it feel – I don't know, it's not happening to me!! Convince me that you like it! 2 – Tell me how you feel humiliated, degraded… 3 – … Tell me how you like for me to bite your tits, slap your face, bite you in the ass, make loud surprise noises. 4 – Bite or cigar or whip at moment of ejaculation. 5 – Hair: pull as mane: say "arf," "bow wow," "neigh." 6 – Say original statements." Of Caryn, DeBardeleben wrote, "She never really loved me…" and "I don't want to kill Caryn – I want to punish her…" It was apparent to the agents that Caryn was the source of DeBardeleben's anger and hatred towards women.
The Evidence and the Charges
By the time investigators were done piecing together the evidence against DeBardeleben, he faced eleven indictments, including two for murder, in nine states. Among these indictments were six charges for counterfeiting in various states; sodomy, robbery and armed criminal action in Missouri; kidnapping charges in Connecticut; and a federal kidnapping charge in Baltimore. Investigators had worked long and hard, applying forensic techniques to tie DeBardeleben to the crimes they believed he had committed.
To start with, the Secret Service re-printed copies of the photos from the negatives taken from DeBardeleben's storage unit. It was apparent that DeBardeleben had cut the photographs to remove parts of his body that appeared in them. The agents needed to prove that the male body parts appearing in these photographs were DeBardeleben's.
An FBI Forensic Photographic Analyst suggested that DeBardeleben could be tied to the photographs by comparing pictures of distinguishing marks such as moles and scars on DeBardeleben's body to distinguishing marks on the man in the photograph. To do this, the agents needed to secure known photographs of DeBardeleben.
Under federal court order, DeBardeleben was forced to submit to body photographs. These photographs proved DeBardeleben was the man found in the photographs of the sex slaying that were gathered with the evidence from his storage unit.
Next, agents took handwriting samples to compare to the notes and diaries found in his storage unit. The samples were then sent to a handwriting expert. The handwriting expert based his opinion on the details of particular letters, the height of different letters, and the slant of the writing. These samples were compared to each other by a handwriting expert who determined they were written by the same individual.
Last, DeBardeleben was ordered to give head and pubic hair samples. These samples would be compared to the samples taken from his known victims during forensic examinations after they had been victimized. Hair samples are compared under a microscope.
Some of the identifying characteristics forensic scientists were looking for are the way in which pigment particles are shaped and distributed, and the precise color of the hair. Forensic scientists were able to conclude that the hair samples taken from DeBardeleben matched those on some of the victims believed to be his.
The Trials
DeBardeleben was tried and convicted based upon the forensic evidence, victims' testimony and witnesses' identification in six separate cases for counterfeiting, kidnapping and assault. He received a total sentencing of 375 years.
The other states involved in the indictments of DeBardeleben decided to forgo lengthy trials, due to the fact that by the time DeBardeleben would be eligible for parole, he will be 100 years old.
Since DeBardeleben was imprisoned, he has spent his time corresponding with other serial killers such as Ted Bundy, and putting together numerous appeals. He has been moved from prison to prison based on his various complaints, including fear of harm by other inmates.
DeBardeleben still refuses to acknowledge his crimes and claims that the Secret Service manufactured their evidence against him in an effort to build their case. The Secret Service Agents, jury members, judges and investigators involved in this case, believe that DeBardeleben's crimes are unsurpassed to those of any other known individual.
"When you work hard to do something right, you don't want to forget it."
---
Lethal Shadow - Prologue
By Stephen G. Michaud
It had been one of the largest, most baffling manhunts in the 118-year history of U.S. Secret Service. Suddenly, it was now over.
Agent Dennis Foos, 37, first heard of the arrest at shortly past five o'clock on the warm Washington Wednesday afternoon of May 25, 1983. As Foos was wheeling his silver, government-issue Chevrolet Monte Carlo out of the Secret Service's ground-floor parking garage at 1800 G Street NW, the news came crackling over his two-way radio. The infamous phantom counterfeiter known to the service as the Mall Passer -- for the canny practice of passing his bogus bills in suburban malls -- at last had been apprehended near Knoxville, Tennessee.
Foos, a solidly built six-footer with blue eyes, a bushy mustache, and full head of brown hair, had been Washington case agent for the lengthy Mall Passer investigation. He had taken a personal, almost proprietary interest in the four-year, forty-four-state chase, and for a moment Dennis Foos was galled. "Damn!" he thought. "Knoxville got him instead of us!" Foos's pique soon subsided, however. "I was happy that the guy finally was in custody," he remembers.
In Knoxville, the glowering, bespectacled suspect himself absolutely refused to assist the Secret Service with its two main objectives: to identify the Mall Passer and to locate his printing operation. He wasn't answering any questions of any sort.
Agents found in his wallet a North Carolina driver's license identifying the Mall Passer as Roger Collin Blanchard of Charlotte. The license proved to be a fake. His car, a battered '71 Chrysler, bore stolen Tennessee plates, and was registered to a James R. Jones of Alexandria, Virginia. This information was radioed to Washington, where a surveillance team was dispatched to Jones's address, No. L-517 at the Oakwood Apartments on South Reynolds Street.
At midnight that Wednesday, agent Greg Mertz arrived at the service's ten-story, tan office tower two blocks west of the White House for his usual twelve-to-eight night duty shift. An ex-cop, the thick-shouldered, heavily muscled Mertz shared a cramped, windowless office with Dennis Foos. Mertz also had taken part in the Mall Passer investigation. Like Foos, he felt a special stake in its outcome. When he heard news of the Knoxville arrest, Mertz hurried upstairs to the seventh-floor duty room.
There, using the service's mammoth, computerized Master Control Index, and the WALES (Washington Law Enforcement System) data base, Mertz learned that Mr. Jones had registered his Chrysler not only in Alexandria, but also in Albany, New York. Jones appeared to be living two lives. But what was his connection to the suspect, Blanchard?
Mertz found the answer via the Virginia Department of Motor Vehicles. The DMV computer reported that Jones was six feet tall and weighed 158 pounds. His hair was brown, as were his eyes, and he wore spectacles. Mertz then consulted Blanchard's description as provided by the Knoxville office that afternoon. It was a perfect match: Jones was Blanchard. He reached for the telephone.
"Hey, I think Blanchard and Jones are the same guy!" he nearly shouted over the wire to Knoxville. It was two in the morning. Then Mertz called his immediate superior, 34-year-old agent Jane Vezeris, awakening Vezeris at her suburban Maryland residence. "I'm gonna call Denny Foos," he told her after sharing his discovery. "We need to start writing the search warrant affidavit."
Midmorning of the 26th brought the next surprise. As Mertz and Foos were busily typing up their affidavit, word came from the FBI's fingerprint identification unit that the Mall Passer was neither Blanchard nor Jones. He was a third individual altogether, a career criminal named James Mitchell DeBardeleben II, known as Mike. Moreover, DeBardeleben's rap sheet showed that he already was known to the Secret Service as a counterfeiter. The treasury agency had busted him once before, in 1976, for passing phony hundreds. He'd done two years of federal time for the offense.
After a brief interval of embarrassed silence, Foos retrieved DeBardeleben's file and reviewed it. His worry turned to alarm as Foos leafed through the old records, especially the inventory of what was found in DeBardeleben's house, and a report by agent Mike Stephens of his 1976 interview with DeBardeleben's estranged wife. Foos found the six-feet, four-inch tall Stephens, called "Stretch," at his desk in the Special Investigations squad area. "Hey, Stretch," said Foos as he dropped DeBardeleben's arrest photo on Stephens's desk. "Recognize this guy?"
Stephens did, instantly, and in the same moment felt something twist in his stomach. He looked up and answered slowly. "Yeah, I do."
The pieces had begun to fall into place.
In Knoxville, a search of DeBardeleben's Chrysler had turned up guns, thousands of dollars in counterfeit bills, a substantial quantity of pornography, a portable pharmacy of legal and illegal drugs of nearly every sort, eighteen license plates (most stolen) from a variety of states, nine forged driver's licenses (all bearing DeBardeleben's photograph), and a mail order police badge inside a commission book. There were, as well, dozens of paper bags filled with inexpensive merchandise, what the Secret Service calls the "proceeds" of counterfeit passing. The agents found, for example, two JCPenney sacks; one contained two pairs of socks, the other an oven mitt; a Pet Center bag with a new dog collar in it, three new Flair pens in a plain brown sack, and a Gateway Bookstore bag that contained a greeting card and a squeeze toy. What they couldn't find was any clue as to where DeBardeleben kept his press and printing supplies, his "plant," in Secret Service parlance.
The post-arrest investigation's focus therefore shifted back to Washington, where Dennis Foos and Greg Mertz finished with their search warrant affidavits at about midday. At approximately 4:30 on the 26th, as thunderstorms threatened from the northwest, Foos and Mertz, their boss Jane Vezeris, several other agents, and two technicians arrived at the Oakwood Apartments to conduct their search.
They found a large and relatively new rental complex of well-maintained, brown brick buildings, parking lots, and a swimming pool in the southern part of the city. Apartment L-517, a furnished studio, had been rented the previous autumn for $485 a month by DeBardeleben posing as J. R. Jones. According to a card he'd given the Oakwood manager, Mr. Jones was a "district representative" for Optikon Electronics, Inc., in Glen Burnie, Maryland.
The apartment was located at the end of a hallway. Foos opened the door using the manager's key, quickly surveyed the single room, then turned to Mertz.
"We ain't done yet," said the agent.
Instead of DeBardeleben's plant, the Secret Service team found a wholly unremarkable-looking bachelor's apartment with dirty dishes in the sink, articles of clothing lying about in casual disarray, a bed, a table or two, and a television. It might have been a traveling man's room at the Holiday Inn -- white walls, brown rug -- for all DeBardeleben's personal imprint on the place. The only truly individual features of the studio were his sizable collection of paper bags of greeting cards and men's black socks -- more "proceeds" -- plus, on a telephone stand, several pages and scraps of paper with dozens of names, addresses, and telephone numbers written on them.
"Essentially, that was it," remembers Greg Mertz. "We were both disappointed and dumbfounded. Here was this major investigation. We were looking for a whole printing operation; press, plates and negatives, and sizable quantities of counterfeit cash, too. And after working all night and day we came up empty-handed. Unbelievable."
Disturbing, too.
No Secret Service counterfeiting investigation is considered complete until the forger's plant is found. With a totally uncooperative suspect, the Mall Passer team sensed their chances of finding Mike DeBardeleben's printing equipment were rapidly slipping past slim toward none.
"Everybody else had left the apartment," Mertz continues. "It was just Denny and Jane and I left. We thought, 'Well, maybe there's something the guys missed. Let's go over everything again.' So we just started tossing the whole place once more, looking for any evidence of where his stash was.
"I started going through the telephone book white pages -- which for northern Virginia is huge -- looking for any possible marks he'd made. This was page by page. I found nothing. Then I went to his Yellow pages and started through them.
"I got to the M's. Inside the section for Moving and Storage I found a little tiny piece of blank paper about the size of a business card slipped between two pages. That's when the light bulb lit. I yelled at Denny, 'Come here!"'
Acting on Mertz's strong suspicion that they'd find DeBardeleben's plant stashed somewhere in storage, Dennis Foos on Saturday, May 28, began a canvass of likely locations at Landmark Mini-Storage on Edsall Road in Alexandria, the facility nearest to DeBardeleben's apartment. "I've been expecting you guys," manager Linda E. Johnston told Foos after glancing at DeBardeleben's photo. "I've been waiting for the cops."
Johnston explained that she knew the man in the photo as J.R. Jones, resident at the nearby Oakwood Apartments, who'd rented mini-storage locker #230 at Landmark for $28 a month in November 1982. Some weeks before, Jones had left locker #230 lit and unlocked one evening. When she reached inside to turn off the unit's single electric bulb, Johnston had been shocked, and a bit scared, to see a red bubble light of the type police sometimes use, resting on the floor. Also out in plain view were a large flashlight, photographic equipment, some tools, a ski mask and what Johnston took to be a police radio. She'd called the local police with her discovery, but had been brushed off. Since then, Johnston said, she figured it would just be a matter of time before the police came to her.
At eight o'clock that Saturday night, Foos, Mertz, and Jane Vezeris, plus several other agents gathered at Landmark for the search. Foos snapped DeBardeleben's padlock with a heavy bolt cutter, pushed aside locker #230's beige door, switched on the dim electric light and saw, first of all, a set of red and blue police bubble lights and a siren, outfitted with a wire and plug so the devices could draw power from an automobile cigarette lighter. The second conscious impression registered both by Foos and Mertz was that there was nothing big enough in the locker bay to be a printing press.
"This was another disappointment," remembers Foos. "Our main goal still was the press and plant and all. But at the same time, as soon as we opened the door the things that had been in the backs of our minds -- what Mike Stephens had told us, and the information we'd received from Knoxville -- suddenly came flowing to the front. Right off the bat it was, 'Wait a minute here!'"
The locker's interior was a jumble of vinyl briefcases, plastic envelopes, bulging paper bags, portfolios and other containers, including two large footlockers. Foos opened one, and Mertz the other. The agents' notes indicate that the second item they inspected that evening was a bag containing an empty gun case, ammunition, handcuffs, and twine. Then a dark blue ski mask and an Icoflex large-format camera, ideal for counterfeit work.
Photographing everything as they handled it, the search team inspected a red plastic pouch containing counterfeit money and a police badge. Another bag from the footlockers were filled with handwritten notes, phone numbers, and women's names and addresses. There were drugs, too, plus a coke kit (mirror and razor blades) and a kit for testing drug purity, complete with a gram scale.
Over the next three hours, the agents identified and seized a single aluminum printing plate and $52,760 worth of counterfeit money in various stages of completion, much of it sorted into stacks and graded A, A-, B+ and so on according to color-coded wrappers around each stack. They found a camera tripod, eyebolts, a man's hat with a bloodstained visor, a device for punching out auto ignitions (a car thief's standard tool), various fake identifications, a pair of women's underpants with a severely distended elastic band, whips, a dildo, and another bag containing what Greg Mertz took to be, in his words, a "death kit": shoelaces, a choker chain, K-Y jelly, and handcuffs.
There were wads of clay for taking key imprints and several metal key blanks. The agents found an abundance of newspaper clips, most reporting on crimes of various sorts, an ample collection of self-help texts' works of pop psychology as well as scholarly and extensively underlined psychiatric texts, and a wide sampling of raunch books, magazines, tapes and photos-hundreds of photos.
Everyone recognized early on in the search that it would be impossible, at the site, to sort through the enormous volume of material; evidence connecting DeBardeleben with counterfeiting, as well as documents that might point the investigation toward its Grail, his press and plates, were hopelessly intermixed with the rest of his papers and gear, both innocuous items such as clothing and the seriously troubling police equipment and handcuffs and brutally explicit pictures of females, some hardly pubescent and many looking either drugged or battered or frightened for their lives.
At eleven o'clock that night, the Secret Service team transported the bulk of the locker's contents to a make-shift evidence room at the Washington Field Office (WFO), where Greg Mertz began sifting through it. For several hours that night it was more of the same. Then, at about four in the morning, Mertz shoved one of DeBardeleben's audiocassette tapes into his Dictaphone. What he heard has burned in his memory ever since. Stunned by the experience, Mertz drove home alone through the capital's empty streets that Sunday morning, lost in a fog of bewilderment.
The horror had only just begun.
In the months ahead, Mertz together with Denny Foos and Stretch Stephens would confront a species of evil totally beyond their experience, or their imagination, DeBardeleben's sheer criminal catholicity was startling in itself. Car thief, con artist, bank robber, forger, kidnapper, rapist, and suspected serial murderer of monumentally perverse appetites, he appeared to have committed practically every known felony. Some authorities consulted by the agents believe DeBardeleben's criminal history is unmatched anywhere for its sadism, its scope and his success at eluding detection. Not only the Secret Service, but federal, state, and local law-enforcement officials all over the United States-together with judges, prosecutors, jurors, and jailors alike-would come to regard the name Mike DeBardeleben as synonymous with ineffably evil criminal intellect. Many investigators would tell agents Foos, Mertz, and Stephens that DeBardeleben was the most dangerous felon ever at large in America.
Inevitably, DeBardeleben's been compared to other degenerate offenders of his order: Ted Bundy, Jeffrey Dahmer, John Gacy, and the rest. Where these comparisons falter, however, is in the breadth of DeBardeleben's depredations, and in his painstakingly patient and methodical approach to murder, which allowed him to remain at large far longer than his putative peers. Ted Bundy, for example, bumbled as a thief and failed outright as a fugitive. What is more, he may have roved free, killing, for fewer than five years in all. Bundy ultimately admitted to thirty slayings. DeBardeleben, by contrast, is believed to have committed his first killing in 1965 or earlier, at least eighteen years before he finally was caught. The arithmetic is chilling.
Even in custody, DeBardeleben has remained an enigma. In the end, he'd be indicted eleven times in nine states (twice for murder), tried and convicted in six cases and sentenced to a total of 375 years. No one, however, thinks that these known offenses comprise any more than a tiny fraction of Mike DeBardeleben's full history of offenses.
As horrifying -- and heartbreaking -- as his story may be, it is still not fully revealed. And may never be. Once again unlike other aberrant offenders in his category, DeBardeleben did not acquiesce in his imprisonment, or acknowledge his guilt or seize the occasions of his several sensational trials to reach for the black celebrity that America accords its truly weird and outrageous criminals. Paradoxically, he would become the most infamous largely anonymous felon in American criminal history.
But not before agents Foos, Mertz, and Stephens completed an odyssey that all three would prefer never to have begun. Wretched as the unnerving experience would be, however, the story of their investigation and the mind-boggling breaks that allowed the three agents to make their major cases against DeBardeleben is also a tale of justice served -- at least in part -- with an improbable note of redemption at its surprise conclusion. What unfolded was one of the scariest, most incredible true crimes sagas -- ever.
---
Mike DeBardeleben: Serial Sexual Sadist
by Katherine Ramsland

The Trap
The Secret Service wanted him on charges of counterfeiting. Little did the agents assigned to him know what their investigation would ultimately uncover. The chameleonic James Mitchell ("Mike") DeBardeleben II knew how to elude authorities, and he had more reasons to do so than anyone ever thought. Once he was caught, the investigators became aware that they'd been looking for him for many other crimes, from bank robbery to murder, and had not even realized it.
Mentioned in books by sexual crimes expert Roy Hazelwood and once profiled by former FBI Special Agent John Douglas, DeBardeleben has been thoroughly documented by only one person, true crime author Stephen Michaud, in his book Lethal Shadow.
Through Hazelwood, Michaud received an introduction to the treasury agents who worked the case and he tells the story mostly from their perspective. Hazelwood calls DeBardeleben "the best documented sexual sadist since the Marquis de Sade," and Michaud provides an inside look at him through a combination of interviews and DeBardeleben's own written records.
The Secret Service had been on his trail for several years. They called him the Mall Passer, because he was quite successful at passing counterfeit bills as the real thing in various suburban malls, and he printed them himself.
In his second year, traveling through 38 states, he managed to pass about $30,000 in fake bills. He'd go from store to store, buying low-priced items he didn't need, like socks, dog collars and greeting cards, in order to get change back from fake twenties in real cash. The agents tracked him and lost him on several occasions, but eventually managed to accurately predict where he'd go next. They alerted the personnel in several potential malls to watch for money that didn't look quite right, and passed out a composite drawing.
According to Michaud, on April 25, 1983, DeBardeleben went into a targeted mall and bought a paperback at B. Dalton. He spent $4 and got $16 back in change. The clerk watched him go across to a toy store and make a purchase, and then the clerk alerted mall security and they tracked DeBardeleben through several stores and out to the parking lot, where they got his car make and license plate number. They also had him on videotape passing bad bills. He went from there to several other states, dropping bills as he went. Agents staked out the malls where they expected him to turn up and alerted relevant personnel.
It was May 25, just one month later in Knoxville, Tennessee. The Mall Passer arrived in a car registered in two states with license plates stolen in Virginia. He went into several stores in a local mall and was recognized by store clerks, who reported him immediately. By the time he realized he was being followed, he was already caught.
A search of his car turned up guns, counterfeit bills, numerous license plates, prescription drugs, a police badge, nine fake driver's licenses, and a substantial stash of pornography. That was important evidence, but what they really needed to do was locate DeBardeleben's "plant," or the place where he kept his printing press. That way they could prove that he'd counterfeited the bills himself.
They went to an apartment registered in his name and a search there led to a storage space at a mini-warehouse. Using a bolt cutter to remove the padlock, they opened the door. Despite a stack of debris, it was clear at once that the printing press was not there. Yet rather than walk away in disappointment, they decided to look inside the two oversized footlockers. They soon realized they had evidence of crimes much more sinister than counterfeiting.

A Surprise for the Secret Service
The agents spent three hours going through the contents of the storage area. It was clear that DeBardeleben had ordered things through the mail to assist him in disguising himself as a police officer. He also had an assortment of women's phone numbers and addresses.
Evidence of counterfeiting was among these items, but its significance began to pale when the agents pieced together what they found with what they knew about other crimes. One bag contained handcuffs, a dildo, shoelaces, a chain, bloody panties, and lubricant. There were also hundreds of photos of females, most of them sexually explicit, and several audiotapes.
This was way out of their league. It wasn't the kind of case they usually tracked. Since 1865, the job of the Secret Service had been primarily to investigate and stop counterfeiting and fraud against the government. In 1883, the Secret Service became a distinct organization within the Treasury Department, and eleven years later it was first assigned the job of protecting the president.
Eventually some agents were transferred to the Department of Justice, and that became the FBI. By 1915, they were investigating espionage. Then they also began to protect former presidents, the vice president, and their immediate families. In 1984, Congress enacted legislation that made the fraudulent use of credit and debit cards a federal violation and soon the Treasury Police Force merged with the Secret Service.
According to their Web site: "The types of criminal cases we work are mainly concerned with safeguarding the nation's financial security…. We spend a lot of time investigating counterfeit money both in the United States and overseas. Additionally, we currently investigate credit card fraud, computer fraud and financial institution fraud. Even though we now rely on computers to help us, we still go out and ask questions of victims, witnesses, and suspects…. We also investigate people who make threats against the President, Vice President, or any of our protectees."
Often Secret Service agents manage to break a case and confiscate counterfeit bills because numerous people are involved and someone snitches; a lone practitioner like DeBardeleben is much more difficult to stop. He'd proven to be slick and elusive, and was soon among the most wanted.
Back at the Washington Field Office, agent Greg Mertz looked through the assortment of distasteful items they had found in DeBardeleben's storage locker and then listened to one of the tapes. He was utterly stunned by its contents, and it soon became evident that DeBardeleben, in the words of one expert, had a criminal history "unmatched anywhere for its sadism, its scope and his success at eluding detection."
The tapes recorded intense and disgusting torture sessions with women, who begged their tormenter to either stop or kill them. They appeared to be somewhat scripted and revealed a man full of self-hatred who needed to experience pain in others or himself to get aroused.
According to Michaud, many of the investigators believed that DeBardeleben was the "most dangerous felon ever at large in America." Agents Greg Mertz, Dennis Foos, and Mike Stephens went to work on a case the likes of which they'd never seen before or since.

Uncovering Evil
The agents realized that DeBardeleben was possibly the elusive suspect in two cases of abduction and rape in 1979. He had often posed as a law enforcement officer, gaining the trust of his victims or insisting they accompany him before forcing them to do his will. Those who survived his attacks reported that he yelled a lot, swore at them, forced them to perform degrading acts, and could not maintain an erection.
One girl reported that he'd said he wanted to get back at women because he'd had a wife who'd given him a raw deal. Often, he took photos of his victims naked and engaging in forced sexual acts. He threatened to use the photos against them if they ever told.
Based on the accounts from these women, Special Agent John Douglas had come in from the Behavioral Science Unit in Quantico to offer a description of this suspect's likely background and personality characteristics. Among those listed were:
· Weak father and domineering mother
· Record of previous offenses, including voyeurism and burglary
· Adjustment problems in school and the military
· Difficulty with females
· Believes that his victims desire what he does to them
· Fantasies influenced by sadomasochistic pornography
· If married, he degrades his wife and experiments with her
· Cagey and intelligent
· Likely to be a police buff
· May stalk the victims to relive the experience
In fact, DeBardeleben appears to have had most of these traits, and he took steps to strengthen his approach to victims and to escalate his behavior. For example, when he experienced fear during one episode, he devised a strategy to give himself more courage, and then wrote descriptions of what he could do next. There were times when he even wore women's clothing while he performed his fantasies. He would also take pictures, posing his victims in various ways. He even used the photos from one victim to help him perform with another, as if he needed dance steps drawn on the floor before he could participate.
He'd write about his feelings and plans, including the possibility that he might murder someone; in any event, he had to be "ready" for it, and it wasn't long before he went ahead.
How did he become such a person, and how closely did he actually fit the profile? According to Michaud, the Secret Service managed to discover a number of disturbing facts, many of them a match to Douglas's character analysis.
DeBardeleben was born on March 20, 1940 in Little Rock, Arkansas, the middle of three children. He was named after his father, who was an army officer and a rigid, controlling autocrat with a bad temper. Young Mike apparently had a strong love-hate relationship with his mother, who was an alcoholic and who frequently punished him for his stubbornness. By the time he was in high school, he had started to beat her up. He also got caught with a weapon and by the age of 16, racked up his first arrest. He went into the military but was quickly court-martialed for a variety of offenses.
DeBardeleben ended up having five different wives (one of which had dissociative identity disorder). He married the first one when he was nineteen and it lasted all of three weeks. Shortly after their separation, he began to steal cars. He married again, had a child, and was divorced in short order. Then his younger brother, Ralph, killed himself. He thought this was due to their upbringing.
DeBardeleben served eight months in prison for auto theft, and when he got out, he moved in with his parents, menacing them and indulging himself in pornography. Then he married his third wife and brutalized her to get her to participate in his elaborate cons. She later reported that DeBardeleben thought he was God.
It was his fourth wife, Caryn, who left a deep impression. He was thirty, she was eighteen, and he set about subjecting her to complete degradation. It was his goal to control her totally. She, too, participated in his criminal schemes, as did his next wife. Both of these women were subjected to different forms of humiliation and domination, and both were terrified of him even after he was out of their lives. His hatred for Caryn in particular was so intense that he often mentioned her to his rape victims. Eventually he turned to murder.
In 1982, as "Dr. Zack," he asked realtor Jean McPhaul in Bossier City, Louisiana, to show him some houses. She went out with him and never returned. After she failed to check in, they found her in one of the empty houses, lashed by the neck to a rafter in the attic. She had two puncture wounds to her heart, but she'd not been sexually assaulted. No one could determine a motive. It was an FBI agent who suggested that the motive was simply to kill for the thrill of it, or possibly to relieve stress. It was also likely that this offender would kill again, and DeBardeleben later became the chief suspect in the murder of another female realtor.
From that location, he passed funny money in several stores, and the agents who were seeking him on counterfeiting charges were able to pull witnesses together to get a composite sketch. Yet it was a year before they finally reeled him in at the mall in Knoxville.
Once detectives from various jurisdictions pieced things together, DeBardeleben faced numerous separate prosecutions in several states, including two for homicide. It was clear to everyone that they'd caught a very warped and dangerous man. Those involved wanted him executed, but that was not to be.
After three trials, DeBardeleben directed his own defense, claiming that the seizure of the tapes and sexual paraphernalia were not within the limits of the search warrant for counterfeit equipment. He moved to have them suppressed, which would have effectively halted the trial. However, the judge decided against suppression and that trial—this one for kidnapping and assault—moved forward.
By the time six trials were over, all with guilty verdicts, the other jurisdictions awaiting their chance at him decided not to get into line. DeBardeleben had two life sentences on top of all the others, which amounted to 375 years. He'd be over 100 years old before he was eligible for parole. That meant that he wouldn't face charges for murder, and would not be brought to court in a death-penalty state as the agents had hoped.
It appears to have been 18 years between the time he committed his first murder and when he was ultimately caught for another crime altogether. It turned out that he was wanted in nine states, and that was only for crimes that they managed to tie to him. Most of those involved in the investigation believe that he's done far more than they could uncover, both in number and degree of evil. He became the primary suspect in four murders and a likely suspect in several more, as well as the principal suspect in numerous rapes.
Foos, Mertz, and Stephens believe that he did not get what he deserved. Having listened to the harrowing tapes of his victims and having seen the damage that DeBardeleben had wreaked in their lives, the officers believed this predator should have faced the ultimate penalty, and for them the case was never really closed.
Yet because he had written so extensively and had kept so many tapes and photos of his victims, DeBardeleben proved to be a fascinating subject for those experts who studied this kind of perversion.

The Sexual Sadist
Dr. J. Reid Meloy is a forensic psychologist in California. He's written extensively about psychopathy and aberrant sexuality. In Violent Attachments, he discusses the fact that sadistic psychopaths are more likely to relate to people in terms of power than affection. They commit crimes with more violence than other types of offenders, and in general are more aggressive. Psychopaths are callous, without remorse or empathy, and often predatory. They move about with planning and purpose, and what most gratifies them is the omnipotent control of others. Among the characteristics Meloy finds in this type of offender are:
· Impersonation of law enforcement
· Abduction of victim to a preselected location
· Binding of the victim
· Emotional detachment during attack
· Rape often leads to murder, usually by strangulation
· Murdered victim is generally concealed
· Offender records his activities
· Victims are most likely strangers
· Attack is methodical and repeated from one victim to another
"In virtually all cases of sexual sadism, including sexual homicide" Meloy says, "rehearsal fantasy is a prerequisite."
Roy Hazelwood from the FBI's Behavioral Science Unit studied DeBardeleben closely. His specialty was sexual crimes, and he transformed the investigation of aberrant sexual offenses into an integral part of the FBI training. Hazelwood has co-written numerous articles and books, notably, "The Lust Murderer" with John Douglas, Practical Aspects of Rape Investigation, and The Evil That Men Do.
Hazelwood talks about serial rapists in terms of categories, which he says were first discussed by Dr. A. Nicholas Groth in a book called Men Who Rape. He outlines four major categories and two minor ones:
1. Power-reassurance, "which law enforcement calls the 'gentleman rapist.' He has a complex fantasy of a consensual relationship with a woman."
2. Power-assertive: "That's the individual who believes that he is entitled to do whatever he wants to women. His fantasies are minimal."
3. Anger-retaliatory: "This person assaults because he's motivated by anger and he's getting even with women for real or imagined wrongs. He has almost no fantasy. He simply strikes."
4. Anger-excitation: "He's a sexual sadist. He's punishing women because he believes them to be evil and powerful, so he's trying to take away that power. He has deep and complex fantasies."
5. Opportunistic: "He's there to commit another crime, like robbery or burglary. The victim is there and he simply seizes the opportunity."
6. Gang rape: "This involves three or more offenders and you always have a leader and a reluctant participant."
According to Hazelwood, the anger-excitation rapist is the most dangerous, and DeBardeleben was a good example because the suffering of his victims sexually stimulated him. His goals, expressed in writing, were to dominate and control. He defined sadism for himself as "the central impulse to have complete mastery over another person, to make him/her a helpless object of our will, to become her god." Moreover, he wanted to be in a position to do whatever he pleased with her, to enslave her, and to make her suffer in a way that she couldn't possibly defend herself against.
This type of rapist generally has a plan that he knows how to execute, and will do it over and over for as long as he can get away with it. He rehearses every detail and has all the equipment necessary to play out his fantasies.
"A sexual sadist," says Hazelwood, "is an individual who is aroused by the suffering of another person. It is not the infliction of pain that's arousing, it's the victim's suffering. He may use pain - physical or psychological - as a tool to elicit the suffering, but it's the suffering that's most important to him. One thing that's confused with sexual sadism is cruelty committed during a crime. A lot of crimes are extremely cruel, but very few crimes are called sexual sadism. We've overused the term, sadism, in our society. In my opinion, sexual sadism counts for no more than 7-10% of sexual crimes committed. But the sexual sadist is the great white shark of sexual crimes. He's the premier predator."
Such men, Hazelwood discovered in a study of thirty sexual sadists, viciously despise women. They're all bitches, whores, and sluts, and it's just a matter of pushing the right buttons to bring this out, or forcing them into the position in a way that proves the point to his satisfaction.
With forensic psychiatrist Park Dietz, Hazelwood wrote a 40-page report to help the Secret Service agents understand DeBardeleben's behavior. They diagnosed him from the materials recovered as a full-fledged, highly aberrant sexual sadist.
"He had red lights, sirens, and police badges," Hazelwood recalls, "and thousands of pages of writing in which he described feeling degraded and needing to restore his self-respect by ripping off society. He had audiotapes of himself torturing his wives and other victims, and he had thousands of photographs, many of which depicted his victims. He would rehearse with his wives and he'd then act out that fantasy with his other victims, and he would even put himself on an audiotape with a falsetto voice, playing the role of the victim. He also had a number of cards containing statistics and sexual evaluations of random females."
In support of this, among the many pages of written notes to himself, DeBardeleben had scribed the following recipe for controlling his female partner and making her into a sexual accomplice:
· Get his satisfaction early
· Isolate her and keep her dependent
· Make all decisions
· Prevent her from acquiring any skills
· Don't let her get educated or have any power
· Be ready to cut her loose if necessary
· Never show weakness
Hazelwood and Dietz also saw evidence of narcissism, which meant that DeBardeleben had a to build an illusion of omnipotence around himself that protected him from insult or humiliation. He had to reign supreme, and anyone close to him, such as a wife, had to fully support his self-perception. The least dent in this psychological armor would provoke rage and potential annihilation for the person who crossed him. In fact, it seemed to be the case that one of DeBardeleben's five wives had undermined him in a way that fueled his rage and motivated him to keep hurting other women.

Putting It All Together
Author Stephen Michaud met Roy Hazelwood at a serial murder symposium in 1984 in Des Moines, Iowa. Michaud was there to present his experience interviewing Ted Bundy, and Hazelwood was talking about sex crimes.
"Roy had just completed his analysis of DeBardeleben for the Secret Service," Michaud recalls, "and he let me have a look at it. At this point, DeBardeleben had just been caught. His story was completely unknown to the public, and it was fascinating."
He was soon introduced to the agents who had worked the DeBardeleben case and was approved for full cooperation, including access to the DeBardeleben files. He also managed to interview principal players, and since he is the only writer who has received this kind of access, he has a rare perspective. To give more dimension to the story, Michaud agreed to answer some questions about his experience in putting it together.


Have you always written true crime?
No. In the 1970s, I was at Newsweek magazine as a general assignment reporter and I kept falling into these true crime stories. I did one about the heir to the Bronfman fortune, who was kidnapped in New York. Then they sent me to do a story on Jack Knight, the heir to the Knight-Ridder newspaper fortune, who was murdered in Philadelphia.
In the summer of 1973, I was in Houston working for the magazine when Dean Corll, "the Candy man," was killed, so I covered that story. In Houston I also met Hugh Aynesworth, the later co-author of the Bundy book.
At this time, however, I was still a reporter, not a true crime writer. I then left Newsweek and went on to Business Week— an odd incarnation. In 1978, I was about to go to Japan to take over their bureau in Tokyo when my agent called and asked if I'd ever heard of Ted Bundy. I hadn't, actually. I was unaware of who he was.
So she said there was going to be a story about him in the New York Times Sunday Magazine and told me to read it. I did and found out he was this alleged serial killer who claimed he was innocent, a handsome young law student and a real conundrum. She said that Bundy was reaching out to find someone to write a book. He wanted the cases reinvestigated. He said he'd talk to whoever worked with him.
I was dubious about it but intrigued at the possibility of maybe getting someone off Death Row.
I called Aynesworth, who had just gone to work for 20/20 at ABC as their first head of investigations. I asked if Hugh wanted to pair up with me for the book. I'd do the interviews with Bundy and he could do the investigations. He said, "Sure." So that's how it happened.
The book was published in 1983. That's when I found out that I was a true crime writer, because I'd written a true crime book. So I started doing true crime.
When Hazelwood told you about DeBardeleben, you went to the Secret Service and got their documentation, right?
Yes, I went to the Secret Service.
I had a few problems. One was that DeBardeleben is so evil, so unbelievably bad, that you can't tell his story from his point of view. And I couldn't tell it in a linear way—the trail of a killer— again because it was too bloody horrible, sustained horror.
I contacted DeBardeleben in the joint. We had a short-lived correspondence that ended when he suggested I do something anatomically impossible with myself. There's not much to say about the letters. In retrospect, it didn't matter, because as Roy would tell me of his interviews with sexual sadists, they're not worth talking to. They won't tell you anything except lies.
Bundy, by the way, was NOT a sexual sadist.
So I went to the Secret Service and introduced myself. They knew that I had written the Bundy book and that I knew Hazelwood. A lot of thought apparently went on for quite some time until the upper levels of management anointed the project and said that the three agents who were on the case could talk to me.
I would have thought they'd just send you away.
In 99 out of 100 cases, they would. I think a couple of things were different in this instance, One, the Secret Service was justifiably proud of its role in getting DeBardeleben. If they hadn't done what they did, he'd have gone free again. Two, talking to me about him was not going to compromise their main mission. I didn't get into protecting the president and I just included some general information about counterfeiting in the book. I didn't give away any secrets.
How long did you work on the book?
A long time, although it was not as labor intensive as the Bundy book, which took four years of doing nothing but Ted. DeBardeleben was probably a two-and-a-half year project.
How do you distance yourself from it after such intense immersion?
You learn how to shut it off. When you're listening to the tapes, you have to be really focused. There's a lot of information. But maybe because I've done so many stories generally, I've developed the ability to leave it all behind when I stand up from the computer. I really try to leave it behind me—although that is not always possible.
There were times I'd be out with friends and my eyes would glaze over and everyone knew I was in Bundyville or DeBardeleben land. I spoke to lots of victims for both books and I learned a lot about what these guys did. An experience like that really does taint you. It leaves a scar on your heart.
Did you talk to any of DeBardeleben's wives?
Yes. One has Multiple Personality Disorder. I spoke with her on the telephone. I also spoke with one wife who lived down here in Texas and another who lives in Virginia. The one here in Texas, his second wife to whom he was married all of three months, either didn't want to remember, or really did not remember, any particular cruelty. She recalled his vanity, but she seems to have been relatively unaffected by her brief time with him. However, he was not a full-blown criminal sexual sadist at that point.
The other wife had been through a lot. I'd heard tapes of her with him and I knew what he had done and written about her. She was affected, no doubt about it, but she seemed to have picked up what was left of her life and moved on.
Throughout your book, I felt that as evil and calculating as DeBardeleben was, there was something really squirrelly about him, too.
Yes. He scripted everything. I've never encountered anyone who despises spontaneity more than Mike DeBardeleben. Unbelievable.
The two important things to understand about him are his paranoia and his narcissism. If you understand that a feature of paranoia is projecting onto other people those things in yourself that you fear and loathe, then you start to get an idea of his worldview. Then if you add the vanity of narcissism and the need to control and be the center of attention—which Bundy also had in abundance—then you get the essential features of his personality. Then add his high intelligence and the violent sexual sadism, and you've got quite a criminal.
Dr. Park Dietz, the forensic psychiatrist, was the first person to mention to me some years ago the overlooked importance of narcissism in a criminal's make-up. He felt that sociopathy was over-emphasized while narcissism was a more key element.
It's interesting that both narcissism and paranoia are adaptive traits for a criminal as well as destructive traits. Dr. Reid Meloy pointed that out to me.
Paranoia keeps you on your toes, but at its essence, it's irrational. If you're irrational at your essence, you're eventually going to get caught because you can't assess things clearly and logically. Likewise, narcissism allows you to move with bold swiftness and individual initiative, but you also will act as your own attorney, which is stupid. Hazelwood says how glad he is that aberrant criminals are narcissistic, because it's one of the few things we can use against them to catch them.
So you had the Secret Service documents, the court transcripts, and what else?
I interviewed a bunch of cops. There weren't many newspaper articles. DeBardeleben was a strange case in many ways. He's every bit Bundy's equal, if not his superior, as a perverted killer, but he never got any national press. There were a few local stories, but only one television station caught him on video, going to and from court in North Carolina.
He got ink in small markets, but no one ever put it together and saw it as a national story. Part of the reason for that is that the Secret Service never sought publicity while the investigation was going on, so there was no publicity machine to generate a high profile for him. The press clips weren't of much value. It was all interviews, and digging through documents.
What was it like to write this book?
It was a very hard book to structure. In the normal course of an investigation, a bad guy commits a series of crimes. The police notice and they chase and finally catch him. End of story.
In this case, they caught him and then had to go back and find the cases. So it was a reverse investigation. For me, the question became: Where do I jump in and start telling the story?
The answer was that I had to start with him being caught. I couldn't follow him as a ghostly presence raping and murdering, because that story has no traction for the reader, no way to get involved. You're essentially talking about a ghost.
So for story-telling purposes, I had to introduce the three agents right away. Then I needed to go all the way back and figure out how to tell a non-linear story that would keep people interested. It was not easy. The other problem is that DeBardeleben was not as mediagenic as Bundy. He was not handsome and well spoken. He was a freak.
Do you think there are things he's done that he hasn't been convicted of?
Yes, definitely. There are murders and bank jobs. There's money buried out there somewhere. Those things will never come to light. If anyone deserves to be on Death Row, it's Mike DeBardeleben. And the only way you'll get him to start talking is for him to be staring his execution date in the face. That isn't going to happen.
What are you working on now?
Currently, I have Dark Dreams with Roy Hazelwood out. I also write as-told-to books. I did one recently called Left For Dead, which is the story of Dr. Beck Weathers, the Dallas pathologist who survived—but barely—that famous 1996 blizzard on Mt. Everest. It's the story Jon Krakauer wrote about in Into Thin Air.
I also write children's books, believe it or not. My first one was The Miracle of Island Girl, part of a projected series of large-format books for kids 5-8. They're all nonfiction and they're all about animals. The books are all about love and courage and personal responsibility.
A nice change from Mike DeBardeleben.

Bibliography
Douglas, John, Ann Burgess, Allen Burgess, and Robert Ressler. Crime Classification Manual, San Francisco, CA: Jossey-Bass, 1992.
Hazelwood, Roy, and Stephen G. Michaud. Dark Dreams: Sexual Violence, Homicide, and the Criminal Mind. New York: St. Martin's Press, 2001.
Meloy, J. Reid. Violent Attachments. Northvale, NJ: Jason Aronson, 1992.
Michaud, Stephen G., Lethal Shadow, New York: Onyx, 1994.
Michaud, Stephen G., with Roy Hazelwood. The Evil That Men Do. New York: St. Martin's Press. 1998.
CrimeLibrary.com
---
SEX: M RACE: W TYPE: N MOTIVE: CE/Sex./Sad.
MO: Career criminal and sexual sadist active in 44 American states, with victims of both sexes.
DISPOSITION: 375 years cumulative time from six separate trials.
---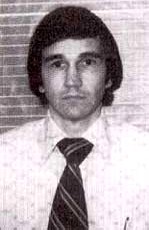 James Mitchell "Mike" DeBardeleben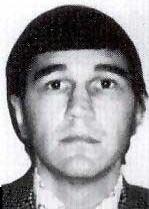 James Mitchell "Mike" DeBardeleben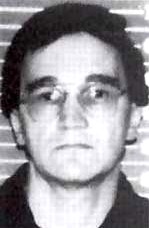 James Mitchell "Mike" DeBardeleben