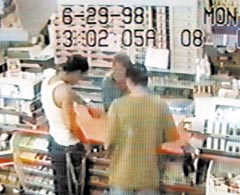 A surveillance camera in a Tampa convenience store captured Adam Davis showing off
a new tattoo to a clerk the morning of Monday, June 29, 1998. Jon Whispel watched.
Twenty-four hours later, the teenagers would flee Tampa.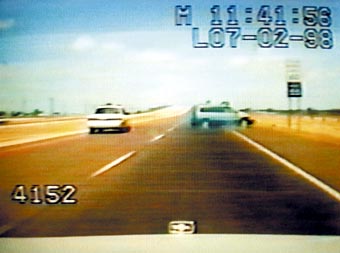 A video camera in a police cruiser captured the arrest of the three teenagers on a stretch of
Interstate 10 in Pecos County, Texas, on July 2. With both of its rear tires shot out, the
Nissan Quest minivan spins off the interstate after a chase in which speeds reached 130 mph.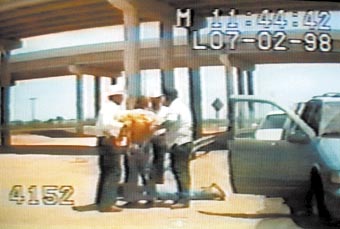 After their arrest, the teenagers were ordered to the ground, handcuffed behind
their backs and then taken away in separate cruisers.



Adam Davis, Valessa Robinson and Jon Whispel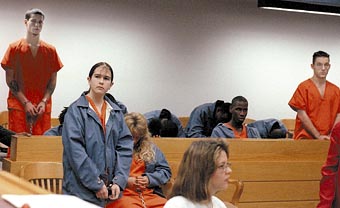 Adam Davis, left, Valessa Robinson, middle, and Jon Whispel appear in court together
for a hearing in March 1999. They were seated apart in court so they could not
speak to each other. For months, the three maintained their solidarity.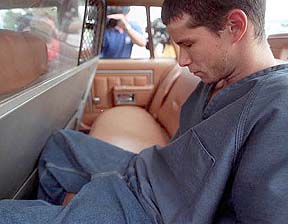 Adam Davis, who is charged with murdering Vicki Robinson, waits in a sheriff's car outside
the Ybor City sheriff's bureau. Davis and Whispel were returned to Tampa from Texas.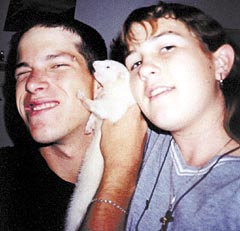 When the three teenagers were arrested in Texas, a roll of undeveloped film was found in Vicki
Robinson's minivan. Investigators later processed the film. One frame, showed
Adam and Valessa mugging for the camera with Valessa's pet ferret, Slick.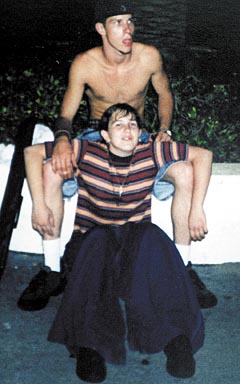 Adam and Valessa at the Village Center shopping mall in Carrollwood, a favorite hangout of theirs.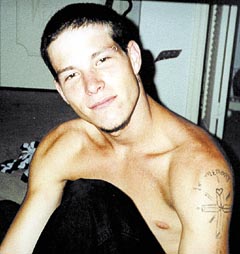 Adam mugs for the camera. On his left shoulder is the tattoo in memory of his father,
who died in a motorcycle accident in 1994. Adam had the tattoo redone at an Ybor City
parlor shortly before the teens left Tampa.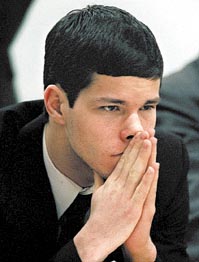 Adam Davis during his trial in November 1999: He did not testify, but his words — captured on tape
by the detectives who interviewed in Texas — dominated the courtroom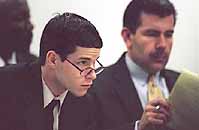 Adam Davis, left, sits in the courtroom November 3, 1999.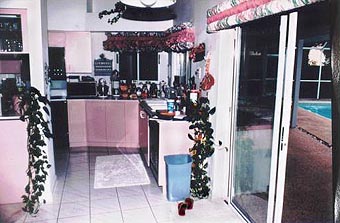 The kitchen in the Robinson house, as seen from near Valessa's room. Vicki Robinson was killed
on the kitchen floor. Several crime scene photos were entered into evidence.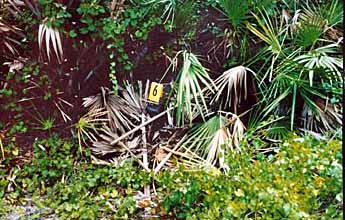 Vicki Robinson's badly decomposed body was stuffed into this garbage can, marked by the number,
which was found in the woods near Jon Whispel's house.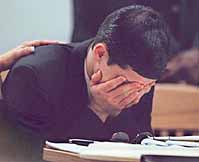 Adam Davis cries just after the prosecutor's closing arguments.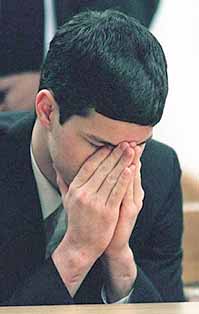 Adam Davis hears the jury's recommendation of death sentence.
Adam Davis, 21, was sentenced to death for the murder of Vicki Robinson.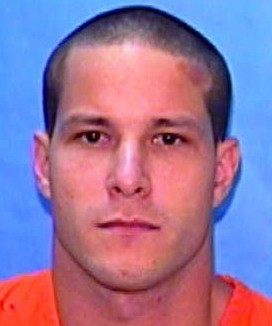 Adam Davis prison photo
The codefendants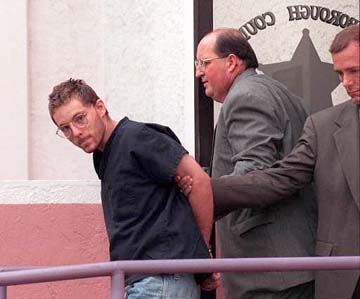 Jon Whispel pleaded guilty to second-degree murder and was sentenced to 25 years in prison.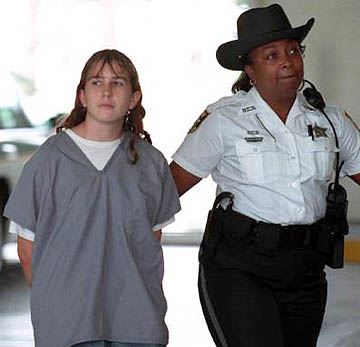 Valessa Robinson (left) is led into the Hillsborough County Orient Road Jail
by a Hillsborough County Sheriff's Deputy.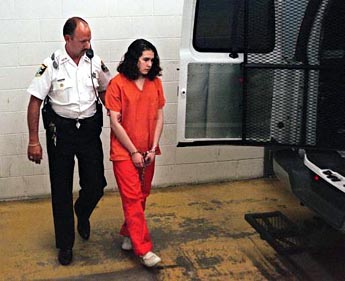 Valessa Robinson is led to the van that would take her back to jail after being given the maximum
possible sentence for her role in her mother's murder, 20 years in prison.
The victim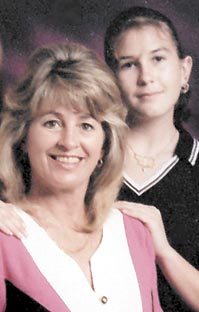 Vicki Robinson with Valessa in a family portrait taken in the fall of 1997.
For months, mother and daughter were locked in an escalating, emotional battle
over rules and boundaries. But Vicki continued to reach out to her daughter.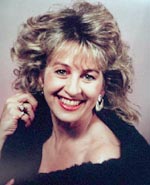 Vicki Robinson, the 49-year-old real estate agent and mother of two daughters,
was murdered in her Carrollwood home in June 1998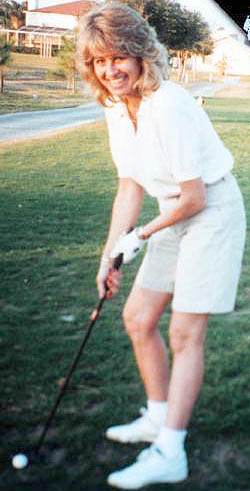 Vicki Robinson
Sptimes.com