Paul Joseph Dally killed Karla Cardno after raping and torturing her and then burying her alive in May 26, 1989.
---
Paul Joseph Dally
The Cardno family's nightmare began on the evening of Friday 26th May 1989 when 13 year old Karla set off from home to go to the Taita shops.
These shops were only a few blocks away and it was a journey she had made many times before. As time passed, Karla's mother became concerned that she had not arrived home and went looking for her. As she came to the intersection of Churton Crescent and Taine Street, she found the bicycle Karla had been riding to the shops, and after checking the surrounding streets, she hurried home to phone the police about her daughter's disappearance.
The police had received disturbing reports from witnesses in the local video parlour who had seen Karla that night in a highly distressed state in the shopping centre. Fears for her safety were now valid. Police began a large scale search including a door to door canvas, questioning all residents in the surrounding area. By Sunday, 28th May, Karla had still not been found.
The Police inquiries led them to question Paul Joseph Dally who was living in Churton Crescent, Taita. He told police he was at home with his wife and three children on the night Karla disappeared. When the police approached him, he was vacuuming the boot of his car. Upon further investigation, it was established that Dalley's wife and kids had left him three weeks before.
Witnesses told police they had seen Dalley at different times on the Saturday and Sunday after Karla's disappearance around the Pencarrow coastal area. He was re-interviewed and attempted to commit suicide by pill overdose.
Police then conducted a comprehensive search of Dally's home, where forensic examination of the hair and fibres taken from the house were found to be those of Karla.
On the 8th of July, 1989, Paul Dally was charged with murder. He confessed to killing Karla and led police to her body on a beach at Pencarrow Head, at the entrance to Wellington harbour.
He was found guilty and sentenced to life imprisonment. It is believed that Dally was put under protection from other inmates while in jail, however his victim had no such protection from him...
Crime.co.nz
---
Parole denied for man serving life sentence for rape, murder
3news.co.nz
Sep. 15, 2008
A man jailed for life for killing and raping a teenager 19 years ago has been denied parole.
Paul Joseph Dally kidnapped Karla Cardno, 13, in Lower Hutt on May 26, 1989.
He raped and tortured her in his home, then drove her to the Pencarrow coast, near Eastbourne, bludgeoned her with a piece of driftwood and buried her in the sand.
In its decision released today the Parole Board said Dally was at a medium- to high-risk of reoffending.
The board denied parole but recommended he be moved to a self-care unit within the prison.
"This should not however, be misinterpreted by him. It is not to be seen as a reintegrative step."
Dally's lawyer told the board he was "motivated to obtain treatment and is cooperating with it", was having one-to-one counselling and doing a work related course.
The board acknowledged that Dally was making "steps towards doing something about his appalling behaviour in the past" but said he "must be regarded as an undue risk to the safety of the community at the present time."
---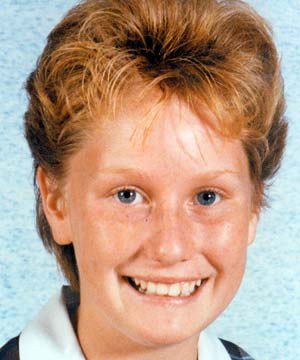 Paul Joseph Dally kidnapped Karla Cardno, 13, in Lower Hutt on May 26, 1989.