Nurse "killed colleague after druggin her"
April 10, 2000
A male nurse killed a colleague after drugging her so he could rape her, a court was told.
Susan Annis, 31, stopped breathing after the failed sex attack in the nurses' quarters of the Royal Brompton Hospital, London, in 1996, a jury at the Old Bailey heard.
Kevin Cobb was arrested two years later when a woman complained she had been "drugged and raped" in a hospital casualty department, Victor Temple QC said.
Mr Cobb, 38, of Yateley, Hampshire, denies a total of 11 charges including the manslaughter of Miss Annis, a nursing sister at Crawley Hospital, West Sussex, and administering the "stupefying" drug Midazolam with intent to rape or indecently assault her.
He also denies a further six charges of administering the drug with intent and two of rape.
Mr Temple alleged that Mr Cobb had also attacked two other women at the Accident and Emergency department of St Peter's Hospital, Chertsey, Surrey, over a four-week period.
'Coma-like state'
Each time, he used the sedative Midazolam, used in minor surgery and readily available in A&E departments, to put the women into a coma-like state from which they recovered with little or no memory of what had happened, he said.
Mr Temple said that Midazolam was a potentially dangerous drug because of side-effects including causing breathing difficulties - especially when taken with alcohol.
He added: "On four occasions, he secretly administered Midazolam to young women. His underlying reason was one of sexual gratification."
He said Mr Cobb and Miss Annis were among nurses taking part in a child nursing course at the Brompton Hospital, in November 1996.
Her room in the hospital was opposite Mr Cobb's and on the night she died, the two of them took a take-away and some beer to his room.
The male nurse told police that Miss Annis drank cider and passed out. He woke her after half an hour and she went to her own room.
Later, in the early hours of the 26th, he was concerned and found her, he said, adding that he then called for help.
A post-mortem showed she had the drug and alcohol in her body and that she suffered from a mild heart condition which caused her to have an adverse reaction to the drug.
An inquest at the time was unable to establish how she had come to have Midazolam in her body.
But Mr Temple told the jury: "This defendant had secretly introduced Midazolam into Miss Annis's cider in anticipation of her being comatosed and a sexual assault in the shape of rape or indecent assault.
The inquiry was re-opened after Mr Cobb's arrest in January last year, after a 33-year-old woman complained she had been raped by him in A&E at St Peter's.
She had stomach pains and was seen by Cobb in a theatre room where he asked her to strip to her underwear and gave her an injection, said Mr Temple.
Another member of staff who tried to get into the room found the door blocked by a trolley. He said he saw Cobb touching the woman's lower stomach.
The hospital wrote to patients and two women, aged 34 and 33, reported similar incidents.
The case continues.
---
Medical notes: Midazolam
May 16, 2000
Midazolam is a sedative drug commonly used in medicine, but which can be dangerous in the wrong hands.
Midazolam is a benzodiazepine which is used as a sedative and to treat people who have gone into convulsions.
The drug can induce amnesia, and is often given to patients prior to having tubes inserted so that they are semi-conscious during what can be a traumatic procedure.
The drug works by slowing down both the heart rate and rate of breathing.
In very high does it can stimulate a heart attack, and stop the lungs from working.
Midazolam can lead to the patient experiencing daydreams with a sexual content.
It may also stimulate vertigo, dizziness, headaches, and, in rare circumstances, hallucinations.
The drug can also cause visual disturbances and nausea.
If administered repeatedly it can become addictive, and if then stopped abruptly it lead to symptoms of withdrawal.
People who take midazolam are recommended not to drive or to operate a machine for 24 hours after administration.
The drug is not recommended for pregnant women, or those who are breastfeeding.
---
Cobb's full crimes "may never be known"
May 17, 2000
Right up to the end of his four-week trial at the Old Bailey, nurse Kevin Cobb maintained the pretence that he was wrongly accused - the innocent victim of female sexual fantasies.
But the jury heard how he used the drug Midazolam to overcome and rape his victims, and the police believe many more may have been assaulted, but know nothing about it.
Hospitals are now taking more precautions to keep drugs under lock-and-key, but Kevin Cobb was a trusted nurse, who legitimately had access to powerful drugs.
Detective Superintendent Peter Cook of Surrey police: "The problem is that this drug is designed to make victims forget. It makes it difficult to identify victims, or for them to identify themselves as victims."
The police say they now want to hear from anyone else who may have been abused.
38-year-old Cobb, from Yeatley in Hampshire, lived in a secret world. To many he was a caring nurse, but he used his access to drugs for his own sexual gratification.
His first-known victim was a colleague, 31-year-old junior sister Susan Annis.
The two attended a nursing course in Brompton in November 1996. He slipped Midazolam into her drink, but she collapsed and died.
The inquest was told that traces of the sedative were found in her body, but the coroner recorded an open verdict, as there was no evidence it had caused her death.
Susan Annis is still remembered at the hospital in Crawley where she worked. A ward has been named after her, and fellow nurses say they were shocked by her sudden death.
But he remained unchallenged, and continued his work at St Peter's Hospital in Chertsey.
In between taking medical histories and moving patients, he singled out attractive, confident career women in their early thirties for special treatment.
"They were the sort of women who would not have been interested in Kevin Cobb," said Mr Cook.
Last January, in the Accident and Emergency department, he again used Midazolam on a female patient.
The 33-year-old woman was admitted with stomach pains, but she woke from a coma-like state to find him raping her. The woman raised the alarm, leading to a full inquiry by the authorities.
Three more victims came forward, and Cobb was arrested.
Staff at St Peter's were shocked by what happened. Director of Nursing, Joyce Winston-Smith told the BBC: "It has been very distressing for staff to know that one of their colleagues has turned out to have committed these distressing acts."
"There has been anger, staff feel betrayed," she added.
The Roofie Foundation was formed to help victims of drug-assisted rape, and their spokeswoman, Lynda Greenwood believes this case will put every woman on her guard.
"There are many dangerous places; night-clubs, pubs and parties, we have had them reported on business premises. There are situations where you really have to be very careful what you drink."
---
Nurse guilty of fate rape killing
May 17, 2000
A nurse has been found guilty of seven charges of manslaughter, rape and drugging women.
Kevin Cobb, 38, from Yateley, Hampshire, had denied all the charges during the four-week trial at the Old Bailey.
Judge Martin Stephens, who remanded Cobb in custody for psychiatric reports, said he could expect "an extremely long prison sentence".
Cobb was convicted of the manslaughter of nursing sister Susan Annis, two rapes, and of giving women the anaesthetic Midazolam in order to rape them.
In a statement, Miss Annis's parents, Audrey and David, said: "We never accepted that she died of natural causes, and we now know what happened. Now at last we can put our daughter to rest."
The prosecution said Cobb used the stupefying drug Midazolam to rape or indecently assault patients at St Peter's Hospital, Chertsey, Surrey, where he worked in the casualty department.
The Medical Director of the hospital's NHS Trust, Robin Hollingsworth, said Cobb had used his position for "evil purposes", damaging the reputation of the hospital and the relationship between nurses and patients.
Cobb was sacked from his job during the police inquiry.
Detective Superintendent David Cook, of Surrey Police, appealed for anyone else who may have been abused to come forward, saying there could be many more victims.
Cobb singled out attractive, confident career women in their early 30s and appeared to thrive on assaulting his victims just yards from colleagues and other patients.
Susan Annis, aged 31, in November 1996, was found collapsed in her room at the nurses' home at the Royal Brompton Hospital, west London, while on a course with Cobb. Midazolam was later found in her body.
Cobb had spiked her cider when they were having a drink together, but instead of falling into a stupor - which would leave her helpless against a sexual assault by Cobb - Miss Annis became unable to breathe, and her heart stopped.
Alarm raised
But the nurse was not caught until a 33-year-old sales consultant raised the alarm last year. She went to A&E with stomach pains last January on 12 January, last year and was taken to a theatre room and injected by Cobb.
She drifted in and out of consciousness but was later able to remember enough to raise the alarm.
Her blood was taken and found to contain Midazolam. She had not been prescribed any medication by the hospital.
After Cobb's arrest, it was found that his uniform had traces of Midazolam in the pockets. A syringe containing traces of a sleeping drug was found at his home.
Appeal response
Police say it was a sign of Cobb's "cold and calculating" nature that he was not bothered by the fact the woman's boyfriend was anxiously waiting for her in another part of the department.
Following a public appeal, two other women came forward to say they had also been assaulted by Cobb.
The police appeal also brought a response from Dr John Parsley, a consultant at Crawley Hospital, West Sussex.
He told police Cobb had been present at the death of his friend Susan Annis, who had also been found to have Midazolam in her body. As a result, the inquiry into her death was re-opened.
---
The date rape menace
May 17, 2000
For decades, the word rapist has conjured up the image of a stranger lurking in the shadows.
But today, a rapist could be standing next to you in the pub, having a friendly chat, buying you a drink.
Reported cases of date rape - a sexual attack by a friend, a colleague, or love interest - are on the increase.
And many of these sexual predators are armed with easily administered drugs such as Rohypnol or GHB (gamma-hydroxybutate) to sedate their victims into pliant submission.

Since November 1997, more than 2,900 people - including 246 men - have contacted the Roofie Foundation, a helpline for date rape victims.
"Using a drug makes it easier, whether or not you know the victim," says the foundation's chief executive Grahams Rhodes. "Many of the victims, to this day, don't really know what happened to them."
Mr Rhodes says it is alarming how easy it would be for a would-be rapist to drop a sedative into an unattended drink.
"You go into any pub, in any town, between 6pm and 8pm, and say to yourself: 'How many drinks could I spike?' People leave drinks all over the place."
Misplaced trust
The evening nursing sister Susan Annis died at the hands of a would-be rapist started out innocently enough. She met a colleague, Kevin Cobb, for a drink, a bite to eat, a bit of a laugh.
But that night in November 1996 ended in tragedy. After drinking a cider laced with the sedative Midazolam, she stopped breathing because her mild heart condition caused an adverse reaction to the drug.
A jury at London's Old Bailey found Cobb guilty of the manslaughter of Ms Annis and other counts of drug rape.
There have been a number of high-profile cases where the victim, knowing their attacker, was lulled into a false sense of security. Sometimes they were drugged, sometimes they trusted - and maybe were attracted to - the rapist.
Boxing champion Mike Tyson served three years of his sentence for raping beauty contestant Desiree Washington in an Indianapolis hotel room in 1991.
He denied harming the 18-year-old because, he said, her eyes were not blackened and no ribs were broken.
In 1993, solicitor Angus Diggle, 35, was given a three-year sentence for the attempted rape of a woman solicitor after a ball.
Her friends found him wearing only frilly cuffs and a luminous condom. He told police: "I spent £200 on her. Why can't I do what I did to her?"
Tyson and Diggle did not drug their victims, nor did an Israeli travel agent who was convicted last year for the kidnap and rape of the 1998 Miss World, Linor Abargil.
Shlomo Uri Noor had offered to drive the beauty queen home from Italy to Israel. She said he raped her at knifepoint during the trip.
Last October, Welsh brothers Graham and Simon Laskey were jailed for life for drug raping women they contacted through lonely-hearts advertisements over an 18-year period.

In a review of the Sex Offences Act due out next month, the Home Office has been considering whether to impose lesser sentences for date rape. The review team is widely expected to reject this option.
The legal status of the so-called date rape drugs is also under review, and Rohypnol and GHB could be banned.
Rohypnol, a powerful sedative known as roofie or the forget-me-pill, is banned without a prescription in the UK and the United States.
In February, the US President Bill Clinton also banned GHB. Yet the drug is available over the counter in the UK for easing sleep disorders. Also called GBH and liquid ecstasy, it is the current drug of choice among nightclubbers.
"Those two [drugs] are the main offenders," Mr Rhodes says.
"The one [Cobb] used is not on the streets - Midazolam is a hospital-only drug. We don't think this one is going to take off."
---
Drug rape killer gets life
July 7, 2000
Male nurse Kevin Cobb has been given seven life sentences for manslaughter and raping women patients in hospital after drugging them.
Cobb, 38, from Yateley, Hampshire, was convicted on 17 May of the manslaughter of junior sister Susan Annis, 31.
The jury at the Old Bailey also found him guilty of four charges of drugging women with intent to rape, and guilty of two offences of rape at the casualty department at St Peter's Hospital, Chertsey, Surrey.
Passing sentence, Judge Martin Stephens told Cobb he was a danger to women and it would be difficult to imagine a greater breach of trust.
The prosecution told the court that Miss Annis, from Crawley Hospital, West Sussex, died when Cobb spiked her drink with the sedative Midazolam at a nurses' home at the Royal Brompton Hospital, west London, in November, 1996.
Heart stopped
The drug, which is used by casualty departments for minor surgery, can cause lack of consciousness and memory loss.
The court heard that Cobb's intention was to stupefy Miss Annis in order to rape her but she suffered an adverse reaction to the drug and her heart stopped.
She collapsed and never regained consciousness. Traces of Midazolam were later found in her body.
Cobb was arrested in January 1999 after a woman patient complained she blacked out on a trolley and came round to find herself being raped by a nurse.
She drifted in and out of consciousness but was later able to remember enough to raise the alarm.
Her blood was taken and found to contain Midazolam. She had not been prescribed any medication by the hospital.
After Cobb's arrest, it was found that his uniform had traces of Midazolam in the pockets. A syringe containing traces of a sleeping drug was found at his home.
More victims feared
Police fear Cobb is responsible for raping other women patients who may be unaware they have been attacked.
Detective Superintendent Dave Cook of Surrey Police said another woman patient had come forward during the trial after recognising Cobb's photograph in newspaper reports.
Mr Cook said: "If we had known about her before, Cobb would have been charged. Now it will be up to the Crown Prosecution Service."
Detective Chief Inspector Jim Dickie, who conducted the manslaughter inquiry, said: "Justice has been done. I am pleased for the victims, especially the Annis family."
---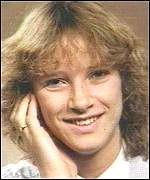 Susan Annis, the victim