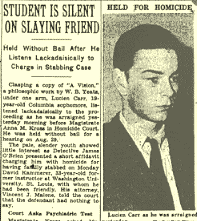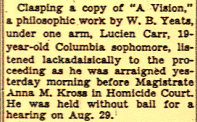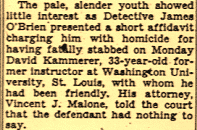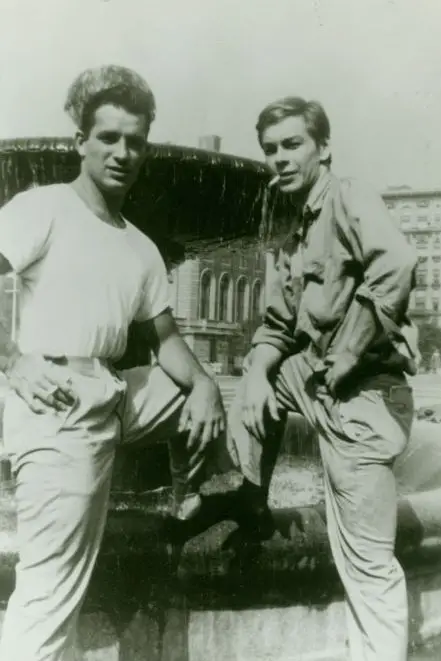 ="font-size: 8pt" face="verdana" color="#FFFFFF"> Jack Kerouac and Lucien Carr probably the same month Allen met Jack for the first time,
late Spring 1944, Columbia College Campus. c. Allen Ginsberg Estate.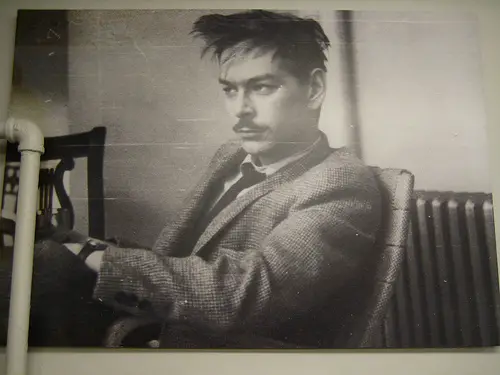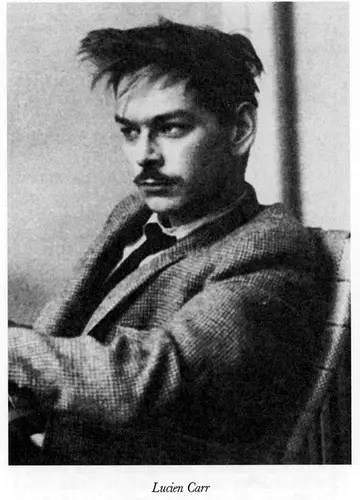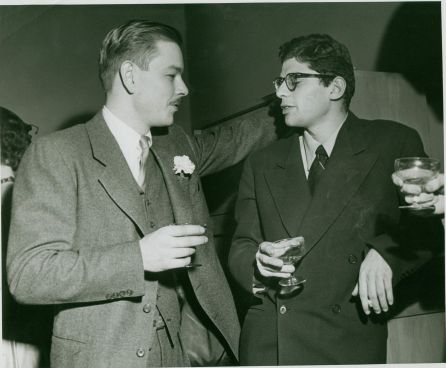 Lucien Carr and Allen Ginsberg at Lucien's wedding to Francesca "Cessa" von Hertz, January 4, 1952. "Depressed, Allen wrote that Lucien looked like a toy doll with his neat mustache and plastered-down hair. He noted tha Lucien wore a gray suit with a flower on his lapel and talked with all the old ladies, making them laugh."
Three of the Beats: Lucien Carr, flanked by the writer William S. Burroughs, left,
and the poet Allen Ginsberg in New York City in 1953.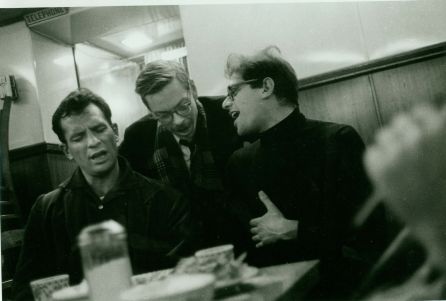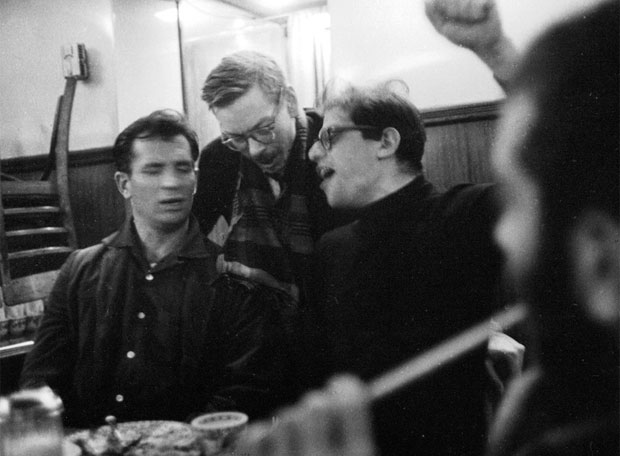 Jack Kerouac, Lucien Carr, Allen Ginsberg at the time of the Pull My Daisy filming,
March 1959, New York City. c. John Cohen.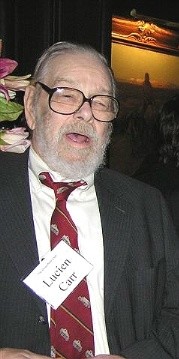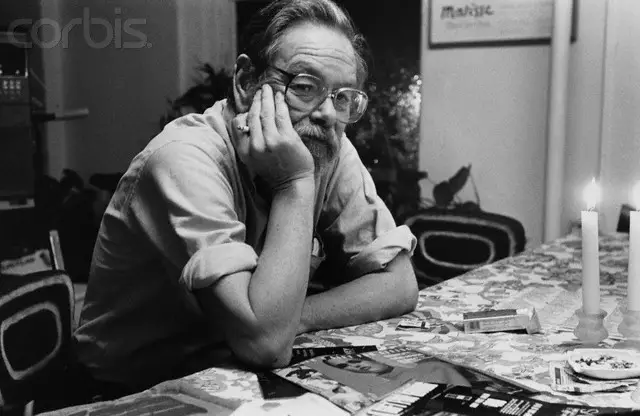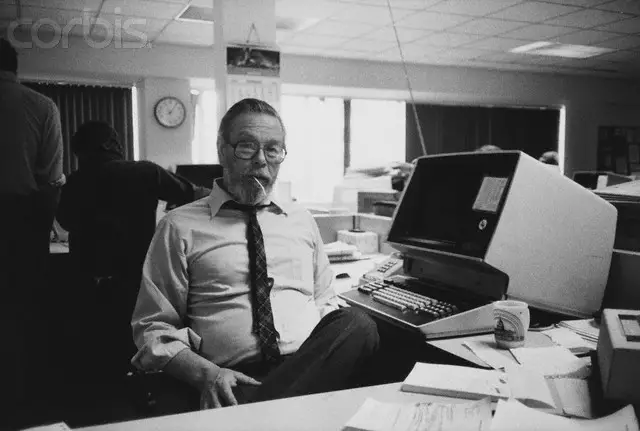 Journalist Lucien Carr at His Desk
Lucien Carr, a journalist with United Press International, introduced Jack Kerouac,
Allen Ginsberg, and William S. Burroughs to each other.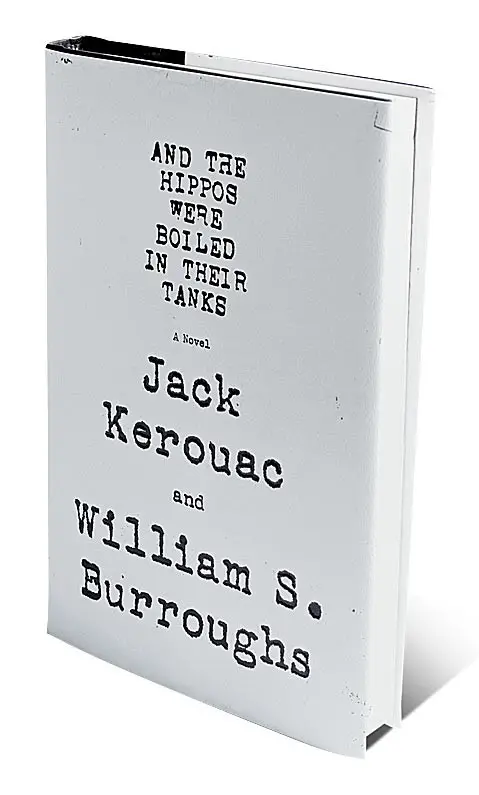 The victim

David Kammerer