DC# 233984
DOB: 03/14/61
Sixth Judicial Circuit, Pinellas County, Case #97-4690
Sentencing Judge: The Honorable Frank Quesada
Attorney, Criminal Trial: Richard Watts – Private
Attorney, Direct Appeal: Kevin Briggs – Assistant Public Defender
Attorney, Collateral Appeals: Mark Gruber – CCRC-M
Date of Offense: 03/13/97
Date of Sentence: 01/11/99
Circumstances of Offense:
Harry Butler was convicted and sentenced to death for the 03/13/97 murder of his former girlfriend, Leslie "Bay" Fleming.
The body of Leslie "Bay" Fleming was discovered on the morning of 03/14/97 by her sister, Shawna Fleming. Shawna Fleming went over to her sister's apartment at approximately 7:15 a.m. and was let in by LaShara Butler, the six-year-old daughter of Leslie Fleming and Harry Butler. Shawna found her sister, Leslie, asphyxiated and stabbed multiple times.
At trial, LaShara Butler testified that, on the night of the murder, she had been sleeping in the bedroom with her mother, when her father, Harry Butler, picked her up and took her to her own room. LaShara further stated that she saw her father pin her mother down and heard her mother scream as though she was being hurt.
Lola Young, a neighbor of Leslie Fleming, testified that she saw Harry Butler hiding in the bushes near Leslie's apartment in the early morning hours of 03/14/97. She also stated that she saw a blue car speed through the complex, stop and pick up Butler.
Several of Butler's acquaintances testified that he said he killed or was going to kill Leslie.
Trial Summary:
04/02/97 The defendant was indicted on the following charges:
Count I: First-Degree Murder
04/03/97 The defendant entered a plea of "not guilty."
06/26/98 The jury found the defendant guilty of First-Degree Murder as charged in the indictment.
06/27/98 Upon advisory sentencing, the jury, by an 11 to 1 majority, voted for the imposition of the death penalty.
01/11/99 The defendant was sentenced as followed:
Count I: First-Degree Murder - Death
Case Information:
On 03/24/99, Butler filed a Direct Appeal in the Florida Supreme Court. In that appeal, Butler argued that the trial court erred in allowing the prosecution to question three witnesses regarding prior domestic violence allegations against him. The Florida Supreme court noted that there was no error in that the evidence was admissible to explain direct testimony and that its probative value outweighed any potential prejudicial effect.
In addition, Butler claimed that the trial court erred in allowing the testimony of an "unqualified" DNA expert and in denying his motion for a new trial based on an alleged Brady violation by the State. Butler also alleged error in the consideration and application of aggravating and mitigating circumstances. The Florida Supreme Court affirmed the conviction and sentence of death on 05/09/02. On 04/03/03, the court issued a revised opinion that again affirmed the conviction and sentence of death.
On 07/13/04, Butler filed a 3.851 Motion in the Circuit Court and amended the Motion on 02/20/05. The motion is pending.
Floridacapitalcases.state.fl.us
---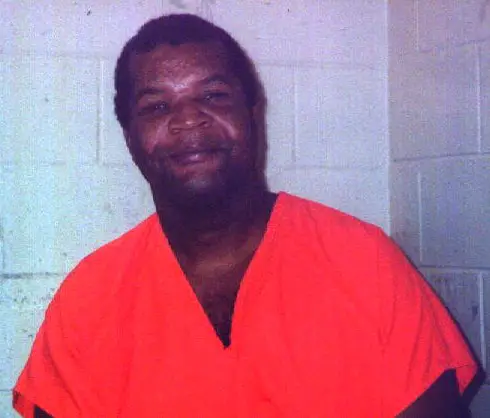 Harry L. Butler