Johnson Aziga (born 1956) is a Ugandan-born Canadian man resident in Hamilton, Ontario, Canada, notable as the first person to be charged and convicted of first-degree murder in Canada for spreading HIV, after two women whom he had infected without their knowledge died.
Background
Aziga was a former staffer at the Ontario Ministry of the Attorney General. According to CBC News, he was diagnosed with HIV in 1996. He had unprotected sex with 11 women without telling them he was HIV-positive. Seven of these women later tested positive for HIV, two of whom died of complications of AIDS, in December 2003 and May 2004.
Several Canadian courts have ruled that persons who are not informed that a sexual partner is HIV-positive cannot truly give consent to sex. As a consequence of this, the death of the two women is automatically considered to be murder instead of a lesser charge such as manslaughter.
Arrest and trial
Aziga was arrested in August 2003. On November 16, 2005, Justice Norman Bennett of Hamilton ruled there is sufficient evidence for Aziga to stand trial. His trial date was initially set for May 2007 but was moved back several times. As of May, 2008, the trial was set to begin October 6, 2008.
The decision to try Aziga was criticized by Richard Elliott, deputy director of the Canadian HIV/AIDS Legal Network, who described the decision as "not particularly helpful" and argued that it may lead to a "dominant impression out there of people living with HIV as potential criminals, which is not an accurate or fair representation."
Aziga was not the first Canadian ever to face criminal charges for knowingly exposing others to HIV. In an earlier case, Charles Ssenyonga of London, Ontario was prosecuted on the lesser charges of aggravated assault and criminal negligence causing bodily harm, although he died of meningitis before a verdict was rendered in his case.
In the 1999 decision R. v. Cuerrier, the Supreme Court of Canada ruled that people who knowingly exposed others to HIV through unprotected sex could be charged with a crime on the grounds that failure to disclose one's HIV status to a sex partner constitutes fraud.
Aziga's trial began in October 2008. Among the first revelations made in trial proceedings are claims by Aziga's former girlfriends that he lied about his HIV status and continued having unprotected sex until the morning of his arrest in 2003. Aziga's lawyers claim that no conclusive link can be shown to indicate that the deaths of his former girlfriends can be attributed to HIV/AIDS.
On April 4, 2009, Aziga was found guilty of two counts of murder in the first degree, 10 counts of aggravated sexual assault, and one count of attempted aggravated sexual assault by nine men and three women on Hamilton Superior Court jury. Aziga was sentenced to life imprisonment with no possibility of parole for 25 years, the mandatory sentence in Canada for a conviction of first-degree murder. Aziga has expressed his intention to appeal his conviction.
On August 2, 2011, a court in Hamilton, Ont. granted a request by Crown Prosecutors to have Johnson Aziga jailed indefinitely under the Dangerous Offender act, because he is believed to be at a high risk to re-offend.
Wikipedia.org
---
HIV killer declared dangerous offender
Toronto.ctv.ca
Augut 2, 2011
Johnson Aziga, the first person in Canada convicted of murder through HIV transmission, has been declared a dangerous offender.
With the designation, the Hamilton, Ont. man can be jailed indefinitely.
The Ugandan immigrant was convicted in 2009 of two counts of first-degree murder, 10 counts of aggravated sexual assault and one count of attempted aggravated sexual assault.
The Crown argued Aziga should be labelled a dangerous offender because of his abnormally high libido and because he has shown little remorse.
Aziga "represents a gamble on the safety of the women in this community." Ontario Justice Thomas Lofchik said in a 50-page decision.
After the decision, Aziga, 54, said he wanted to renounce his Canadian citizenship and serve his time in Kenya or Uganda.
Aziga, a father of three, admitted to having unprotected sex with 11 women without telling them he has HIV, but has repeatedly said he can't know for sure that he infected any of them.
Two of those women later died from AIDS-related cancers. Five others have tested positive.
In court on Tuesday, Aziga said he intended to use condoms but didn't because the women insisted.
Previously, he accused the jury that convicted him of racism and blamed health officials for not instructing him on how to properly disclose his HIV status.
He was diagnosed with HIV in 1996 and ordered by public officials to disclose his illness to sexual partners.
Aziga was a highly-educated employee of the Ontario government at the time of his arrest.
Aziga has been in custody since 2003.
---
Aziga finally apologizes, in bid to avoid dangerous offender status
Thespec.com
May 26, 2011
It is an apology that was eight years and 11 ruined lives in the making.
Read slowly to a courtroom devoid of those women for whom it was intended.
"I apologize to the families of the deceased women and the complainants for what I have put them through," Johnson Aziga said, as he got to the last line of his statement. "And continue to put them through."
The prepared statement took about five minutes to deliver.
Aziga spent the next four hours telling the court about his own hardships.
For the first time since he was arrested in 2003, the convicted HIV killer apologized in his own well-crafted words as he took the stand at his dangerous offender hearing Wednesday. His lawyers had apologized on his behalf previously, but the 54-year-old former provincial statistician never testified at his murder trial.
Aziga, who is originally from Uganda, is believed to be the first person in the world convicted of murder after failing to disclose his HIV infection to sexual partners. Two women are dead, five others live with HIV and four more escaped infection but have been psychologically damaged by fear and betrayal.
In April 2009, a jury found Aziga guilty of two counts of first-degree murder, 10 counts of aggravated sexual assault and of attempted sexual assault.
If he is declared a dangerous offender, Aziga could stay in prison for an indeterminate amount of time.
"The day I learned that I was HIV positive in 1996 felt like I had been shot in the head, heart and soul," Aziga began after shuffling — his ankles shackled — to the witness stand. "At that time, AIDS was regarded as a death sentence and I was given only about five years to live."
Aziga sunk into depression and alcoholism after his diagnosis, court heard. He wanted desperately to know how he got infected. He has never found an answer.
He did not tell anyone of his infection, he said in his statement. Indeed, his best friend, who testified earlier in the day, told court that although he and Aziga lunched together often and were very close, he knew nothing of his HIV status until he was arrested.
"My marriage started unravelling," Aziga continued in his statement. "In short order, my wife and I were separated and eventually divorced. Strenuous litigation around children and their support drained me of any energy I had."
He was lonely.
"As time went on I started seeking company from the very places where I was getting my alcohol, those being bars and clubs."
He told the court that although he was getting HIV counselling, it did not include "sensitivity training as precisely how to disclose to my partners that I was HIV positive."
"I sincerely regret and apologize that advising my partners of my HIV infection was not close to my mind. I wish I had behaved differently. This was the time when I was at my most loneliest and therefore desirous of female companionship."
"I used condoms," he said, "but sometimes spontaneity during drunken episodes overtook the ability and opportunity to use condoms. Whenever any female partner asked me to use a condom, I used a condom. Others did not like condoms … I also did not admit to having any sexually transmitted virus because then I would be deprived of companionship."
Some victims testified earlier that they used condoms when they first met Aziga, but after a relationship developed and Aziga assured them he did not have an STD, they stopped using condoms.
"I was a walking shell and not a full human being," Aziga said. "My ability to think was impaired … I thought I could die any time and it did not matter anymore. In my twisted mind, I was under attack by external forces."
Then Aziga, who has fired lawyers, delayed and stalled court proceedings and dragged his case out for eight long years — not including his pending appeal — said, "I tried to resolve these matters as delicately as I could but the criminal process became so overwhelming, especially after the murder charges were laid, that I had to go through to the end."
Finally, Aziga promised the court that if he is ever released into the community, he will not reoffend.
"I will always advise any prospective partner in future of my infection and I will always wear a condom."
He wants a second chance. But he already had 11 chances to do the right thing.
---
Aziga found guilty of first-degree murder
Toronto.ctv.ca
April 4, 2009
An HIV-positive Ontario man has been convicted of first-degree murder in the deaths of two women who died from AIDS-related illnesses.
In a precedent-setting case, Johnson Aziga, a 52-year-old from Hamilton, was also found guilty on 10 counts of aggravated sexual assault and one count of attempted aggravated sexual assault.
A sentencing hearing is expected to take place on May 7.
During the trial, which began in October of last year, prosecutors said that Aziga had unprotected sex with former female co-workers and women he met at bars.
Aziga had been aware he was carrying HIV since 1996 and public health officials had ordered him to disclose his illness to any potential sexual partners.
During the trial, the jury of three women and nine men had to decide if the illnesses and deaths could be directly linked to Aziga, a Ugandan immigrant who worked for the Ontario Ministry of the Attorney General.
The Crown said that seven women were infected with HIV and that two of them died after Aziga, in police custody since 2003, neglected to tell them about his illness.
Aziga met both of the deceased women while working for the Ontario government, the court heard.
Another four women were also exposed to the virus, but later tested negative for HIV, prosecutors told the court.
The defence, meanwhile, argued that Aziga's brain disorder and personal problems would not have enabled him to purposely hurt the women.
The jury issued their decision on Saturday afternoon after three days of deliberation.
During the trial, the court watched a videotaped statement from one of Aziga's former lovers who was only weeks away from her death.
During the interview, which was taped by police, the woman said Aziga never disclosed his illness during their relationship in the summer of 2000.
"No, he never did. Not at any time," said the woman, who was only identified as S.B.
The woman clearly stated that she would have refused sex with Aziga had she known he was carrying HIV.
Three weeks after the tape was made, S.B. died from AIDS-related cancers.
---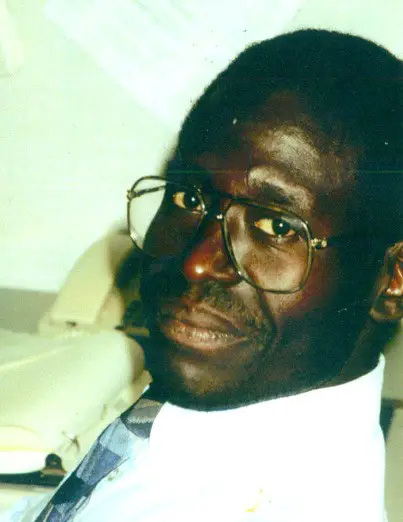 Johnson Aziga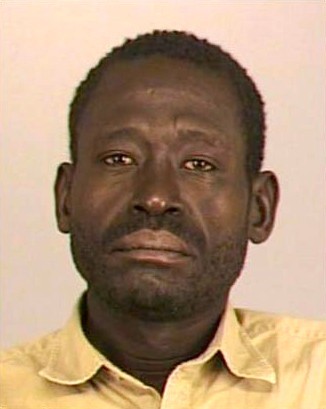 Johnson Aziga is shown in an undated handout photo.
(HO, Hamilton Spectator / THE CANADIAN PRESS)