On February 1, 1982, at 9:12 A.M., police officers were called to the residence of Mary Jewel "Judy" Wicker and Troy Wicker in Muscle Shoals, Alabama.
The officers found Troy murdered in his bed; his wife, Judy Wicker, lying on the floor with traces of blood on her face; and her sister, Teresa Rowland kneeling beside her. The investigators found four .22-caliber expended cartridge cases on the bed.
An autopsy revealed that Troy's death was caused by a close range wound through his right eye from a .22-caliber long rifle bullet which severed his brain stem.
Wicker told the investigators that, after she had dropped her children off at school, she had returned to find an African American man in her home. She said that the man raped her, knocked her unconscious, and shot Troy.
Wicker was subsequently charged and convicted of murdering Troy to collect insurance proceeds, and was sentenced to life imprisonment.
Some time after Wicker's conviction, the prosecuting district attorney appeared before the parole board to inquire about the possibility of an early release in exchange for Wicker's testimony against Arthur.
Wicker's daughter, Tina Jenkins, retained attorney Gary Alverson to appear at this meeting on her behalf. Alverson was later hired as a state prosecutor. In 1991, during Arthur's trial for Troy's murder, Alverson represented the state and Wicker testified as the prosecution's main witness.
She explained that she had known Arthur since they were both young and worked at Tidwell Homes. She revealed that she, Rowland, and Rowland's boyfriend, Theron McKinney had discussed killing Troy beginning in early 1981.
Wicker explained that Troy was physically violent with her, and that Rowland and Troy often argued when Troy threatened to turn Rowland in to the police for the arson on her home which he had committed for her.
Wicker recalled that she received a telephone call from Arthur in November 1981 in which he told her that he had been "hired to do the job . . . to kill her husband." She saw him the next week and began a sexual relationship with him.
At that time, Arthur was residing at the Decatur Work Release Center and was assigned to work at Reagin Mobile Homes.
Wicker testified that she knew that the murder was to take place on February 1, 1982, and that she had agreed to tell the police that her home was burglarized and that her husband was murdered by an African American man.
She explained that, on the day of the murder, she met Rowland and Arthur at the airport. She stated that Arthur, who had been drinking and was carrying a gun and a garbage bag, had painted his face black and put on an Afro wig and black gloves.
She testified that Arthur got into her car and, while driving him to her house, she urged him not to kill Troy. She stated that, after they arrived at her house, she heard a shot and that Arthur then struck her, knocked out several of her teeth, and lacerated her lip.
Wicker admitted that, after she collected $90,000 in insurance proceeds from Troy's death, she paid Arthur $10,000, paid Rowland $6,000, and gave McKinney jewelry and a car for their assistance in the murder. She also admitted that she continued her relationship with Arthur after the murder. Wicker's testimony was corroborated by other witnesses and evidence.
Muscle Shoals Police Sergeant Eddie Lang testified that, while he was working at a school crossing about 7:40 A.M. on February 1, he observed Wicker driving east toward the airport and, about 10 minutes later, returning toward her house. He did not see anyone in the car with her during either trip.
The work release facility's records for the day of the murder showed that Arthur had signed out of work release at 6:00 A.M. and had not returned until 7:50 P.M.
Joel Reagin, the owner of Reagin Mobile Homes, was unable to say whether Arthur was at work on the day of the murder. He remembered, however, having seen Wicker and Arthur together at Reagin Mobile Homes while Arthur was working there.
Patricia Yarborough Green, a waitress at Cher's Lounge, testified that, on January 31, 1981, the day before the murder, Arthur asked her to send a friend to purchase .22-caliber Mini-Mag long rifle bullets for him and gave her $10 for the purchase.
She said that, while they were waiting for the friend to return with the bullets, Arthur told her that they would be used to kill someone. She gave the bullets to Arthur when she received them.
Debra Lynn Phillips Tynes, the manager of Cher's, went to lunch with Arthur on the day of the murder. While they were out, Arthur drove to a bridge over the Tennessee River, stopped the car, and dropped a black garbage bag into the river. She said that he explained to her that he wanted to get rid of some old memories.
On the day of the murder, Wicker's automobile was found in the parking lot at Northwest Junior College in Tuscumbia, Alabama. Inside the car, officers found Wicker's purse and an Afro wig; the inside of the wig contained no human hairs.
In March 1982, officials at the work release center discovered a discrepancy between the amount of time that Arthur had logged as being at work and the amount of money that he had been paid for that work, and transferred him to the county jail pending investigation.
After he left the work release center, his personal belongings at the work release center were inventoried and a Reagin Mobile Homes envelope containing $2000 was discovered.
In April 1982, Arthur was interviewed by a Muscle Shoals Police Department detective and denied knowing anything about Troy's homicide or knowing Wicker or Rowland. When the officer confronted Arthur with contrary information, Arthur asked to see an attorney and refused to make any further comments.
Arthur was indicted and charged with intentionally murdering Troy by shooting him with a pistol after having been convicted of second degree murder. He was convicted and sentenced to death in 1982.
UPDATE:
Gov. Bob Riley stayed the execution of a contract killer Thursday, hours before it was to have been carried out, so the inmate could be put to death using a new lethal injection formula the governor had ordered just a day earlier.
Riley said he issued the 45-day stay of Tommy Arthur's execution only to allow time for the new lethal-injection procedures to be put in place. The changes are designed to make sure the inmate is unconscious when given drugs to stop the heart and lungs. Riley said evidence is "overwhelming" that Arthur is guilty "and he will be executed for his crime."
The governor encouraged the attorney general's office to ask the Alabama Supreme Court to set another execution date "as soon as possible." Assistant Attorney General Clay Crenshaw said the request would be filed with the court Friday.
ProDeathPenalty.com
---
Execution date set for Tommy Arthur

By Tom Smith - TimesDaily.com

June 23. 2007

For the second time in 25 years, an execution date has been set for Tommy Arthur.

On Friday morning, the Alabama Supreme Court set Sept. 27 as the execution date for the 65-year-old Arthur, who was convicted of the murder-for-hire killing of his girlfriend's husband in Muscle Shoals.

In April, the U.S. Supreme Court declined to review an appeal for Arthur, setting the stage for his execution.

"A lot of people will not believe it until it happens,'' said former Colbert County District Attorney James A. "Jap'' Patton, who prosecuted Arthur for what turned out to be the first of three times he would be convicted in the case.

This is Arthur's second execution date. He was originally scheduled to die in April 2001, but received a delay from a federal judge so he could pursue another appeal.

After that appeal was denied, Alabama Attorney General Troy King requested the state Supreme Court set a new execution date.

Arthur was convicted of capital murder and sentenced to death for shooting Troy Wicker, of Muscle Shoals, through the right eye as he slept. The victim's wife, Judy Wicker, was involved with Arthur and testified she paid him $10,000 to kill her husband in 1981.

Arthur was convicted and sentenced to death the first time on Feb. 19, 1983. That decision was overturned. In fact, two of his convictions were overturned.

On Dec. 5, 1991, Arthur, for the third time, was found guilty and sentenced to death.

"We'll see what happens,'' Patton said after hearing of the new execution date. "We've been there before (with a date set).

"He's had several chances, a lot of chances, and he's still around, but thankfully still locked up.''

Arthur came within seven hours of execution in April 2001, when a stay was granted on his claim that he did not have an attorney to handle his appeals. The courts later refused his bid for a new hearing.

Judy Wicker was found guilty as an accomplice and was released after serving 10 years of a life sentence.

At the time of the killing, Arthur was in a prison work-release center in Decatur, serving a sentence for second-degree murder for killing his sister-in-law in Marion County.

Arthur has continued to maintain his innocence, and has filed two actions in federal court seeking a stay of his execution and reversal of his case, according to Clay Crenshaw, director of the attorney general's capital litigation section.

Crenshaw said Arthur seeks DNA testing and a separate action alleging that lethal injection is unconstitutional because it's cruel and unusual punishment.

"Every inmate comes with filing a lethal injection lawsuit," Crenshaw said. "They try to delay their executions.''

He said Arthur can continue to appeal his execution in federal courts up until the last minute.

There are 199 inmates on death row in Alabama, according to the Alabama Department of Corrections. Nine have been on death row longer than Arthur, with the longest being moved there on May 31, 1978.
---
Alabama's fierce death row battle
By Matt Wells - BBC News
21 Oct 07
If most politicians in Alabama had their way, Tommy Arthur would have been executed more than 20 years ago.
The 65-year-old, whose death sentence was overturned twice before a third jury convicted him in the early 1990s, is alive on the state's death row - but only just.
Although no physical evidence placed him at the scene, he was convicted of shooting Troy Wicker in his bed after being paid $10,000 by the victim's wife, with whom he had had an affair.
The twists and turns of the case, and the tangled relationships involved, are worthy of a grim detective novel. But ultimately the jury, and state law, dictated Arthur should die.
He missed his last appointment with a lethal-injection syringe by only a few hours at the end of last month.
Alabama's governor has made it clear he wants Arthur to die as soon as possible, and that the current furore over the chemicals used to deliver the ultimate punishment is an annoying distraction.
Although many death penalty abolitionists are viewing the US Supreme Court's decision to review the constitutionality of the existing chemical cocktail with hope, the fact is that states like Alabama guard their rights very carefully - and few more so than the right to execution.
'I want justice'
The founder of Alabama victims' rights group VOCAL (Victims of Crime and Leniency), Miriam Shenane, is more than just irritated by Arthur's latest stay of execution.
She says the governor has traumatised the victim's family, and others all over the state.
"What do we have to do? Put a mask over them and just take away their oxygen? I want justice," she said, in her office in the state capital, Montgomery.
The white walls are covered in photographs of "angels" - the word she uses to describe all the innocent people who have been murdered in Alabama.
Her own daughter was raped and murdered by three men, one of whom has been executed.
She would feel much better if the other two followed him. "Putting them to death, even with the electric chair, is not nearly as horrible as what they did to my daughter."
'Murder my father'
Tommy Arthur's daughter, Sherrie Arthur Stone, was still a teenager when her father was first sentenced to death.
For years, she thought he was probably guilty, and deserved the jail time he spent earlier in his life.
But now she is convinced of his innocence, fuelled largely by her disillusionment with a judicial system she views as callous and incompetent in Alabama.
Articulate and earnest, but clearly scarred by years of legal and emotional battle, she stopped living in the state a long time ago.
"I was basically told by investigators, if I didn't leave the state, I'd be found dead on a back road," she told the BBC.
"They clearly want to murder my father, which is what this is going to be. It's not going to be an execution, it's going to be a murder."
Amnesty International supports her argument that DNA testing of the evidence - which has yet to take place - could exonerate Arthur.
Tool of justice
The state is equally adamant that they will not allow that to happen - even if Arthur's family pays for the DNA testing.
"There have been three federal judges now... they have all agreed that the results of DNA testing would not show that Arthur is innocent," said Clay Crenshaw, Alabama's deputy attorney general in charge of capital cases.
It might strike many as a paradox, but Mr Crenshaw believes that in a culture that values human life above all, the right to take that life away is an essential tool of justice.
"The reason to have the death penalty is to keep those people who commit these violent acts off of the street, and hopefully prevent other people from committing those type of crimes," he added.
He believes that the unofficial moratorium on executions in many states over the lethal injection issue is not the beginning of the end for the death penalty in states like Alabama.
"To me it appears the opposite is happening," he said, arguing that states that make use of the death penalty are determined to cling on to it by whatever means necessary.
Historic injustice
Less than a mile from the rather shabby state government buildings in downtown Montgomery is the office of the Equal Justice Initiative, which is home to a clutch of lawyers who are determined to close death row down.
Executive director Bryan Stevenson says the entire prosecutorial system in his home state is riddled with incompetence and not-so-latent racism, that perpetuates an historic injustice between black and white in the entire Deep South.
Sitting on top of that system is the death penalty, he says.
"It's impossible to disconnect that history from this punishment," says the young black professor, who teaches for part of the week in New York.
"We've had, in Alabama, 25 cases reversed after proving intentional racial discrimination in jury selection... We have 19 appellate court judges in Alabama, all of whom are white."
Mr Crenshaw denies all of the charges levelled at the system he represents, and believes that no miscarriages of justice have occurred in any of the state's death row cases.
Mr Stephenson says politicians and officials are in denial - and that there is a larger price to pay.
"Alabama wants to be the place where every European business comes to invest, and build their companies and factories, but we have an horrific human rights record."
---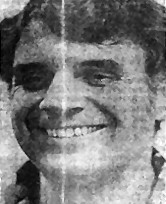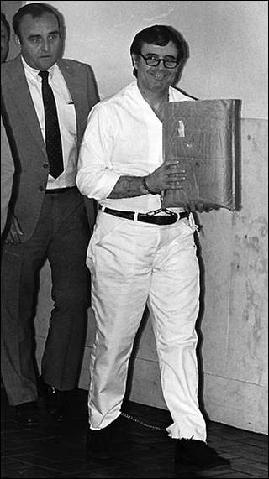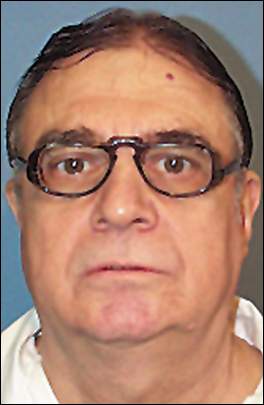 Tommy Arthur