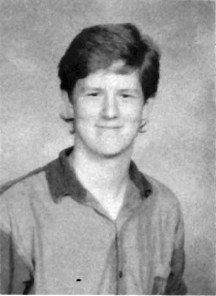 Eric Armstrong photo, taken from his Junior High School yearbook in New Bern, NC.
The photo depicts Armstrong in 1991, at the age of 17.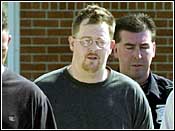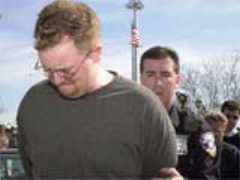 Armstrong got arrested around 12:30 a.m. on April 12, 2000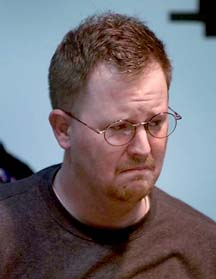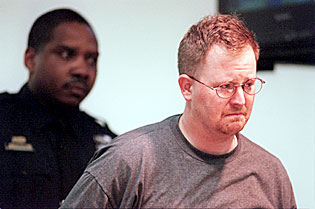 Armstrong strangled women inside his car while he was engaged in sexual intercourse with them.
Armstrong also had sex with some of his victims after they died.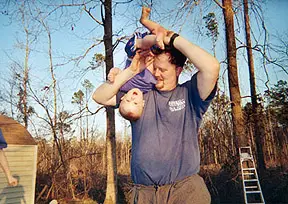 A family photo catches John Eric Armstrong playing inNorth Carolina
last March 2000, with his 14-month-old son, Austin.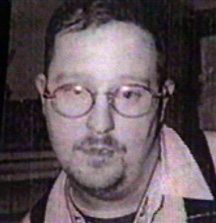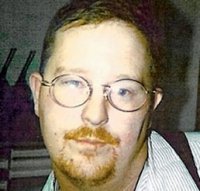 Ones he was 'sailer of the month', now he's known as a serial killer.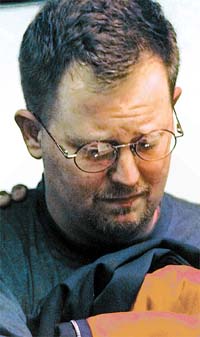 Shipmates called Armstrong 'Opie'.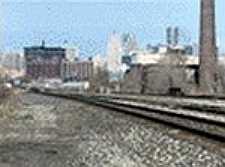 Railroad yard in southwest Detroit
Armstrong's transition from suburban dad to accused serial killer unfolded rapidly and by chance on april 10, 2000, after a passenger on a train passing through southwest Detroit reported what appeared to be corpses near the tracks. The bodies turned out to be Rose Marie Felt (32), Kelly Hood (34), Robbin Brown (20), all prostitutes. They were killed at different times, then dumped in the isolated area. The first body had been placed in the area up to four weeks ago, the second three weeks ago and the third April 10, 2000. Police arrested Armstrong two days later and charged him in five deaths.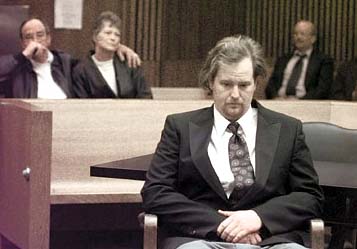 John Eric Armstrong, front, and his parents, stepfather Ron Pringle, left rear,
and Linda Pringle, listen as the jury's guilty verdict is announced March 8,
2001, in the Frank Murphy Hall of Justice in Detroit.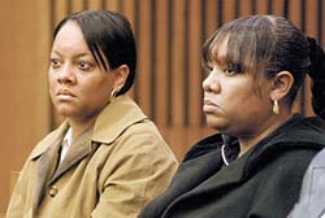 Bonnie Jordan, left, and Judy Jordan, sisters of
murder victim Wendy Jordan, sit in court.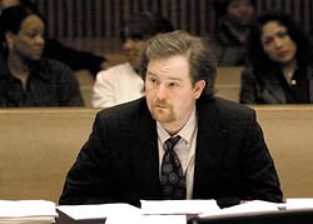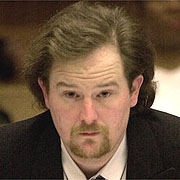 During closing arguments, at the first trial, Prosecutor Elizabeth Walker dramatically held
up her arm, looked at her watch and said: "The pathologist testified that it took at least
30 seconds for Mr. Armstrong to strangle Wendy Jordan, and maybe even longer.
This is how long 30 seconds takes." The courtroom was still as the time ticked by.
"And you can imagine that she was not just laying there waiting, wondering how
long it would take to die. She probably struggled for her life".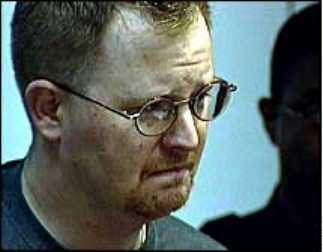 John Eric Armstrong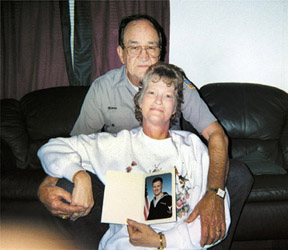 ="font-size: 8pt" face="Verdana" color="#FFFFFF">Arrmstrong parents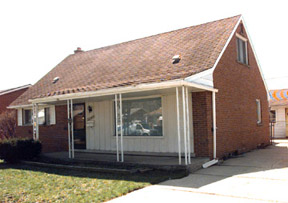 Armstrong home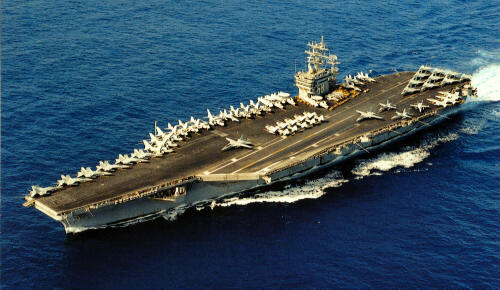 The aircraft carrier U.S.S. Nimitz, the largest sailing vessel in the world, and one of the most
powerful weapons of war ever conceived.
Armstrong enlisted in April 1992 and was assigned to the aircraft carrier U.S.S. Nimitz following boot camp. He was a Third Class Petty Officer when he left the Navy in April 1999. He received two Good Conduct Medals. Each medal represents three to four years of honorable service. Armstrong's last assigned duty was as barbershop supervisor aboard the ship, whose crew includes men and women.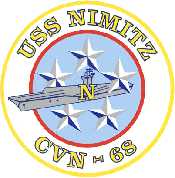 USS Nimitz logo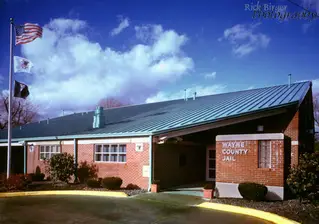 Wayne County Jail
New County Detention Facility and offices for county sheriff and city police containing 8,400 square feet and a mezzanine floor of 4,500 square feet. Houses beds for 4 women and 20 men with an isolation cell, 2 holding cells 2 handicap accessible cells, a medical exam room and an inmate library. The central dispatch/control room is bullet resistant and is operated by contemporary technologically advanced security and surveillance systems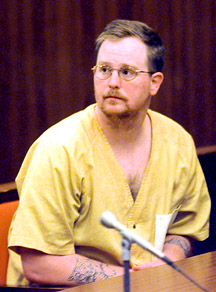 Armstrong, wearing a yellow uniform with
"Wayne County Jail Prisoner" on the back, in court
The accused killer spent 30 days in a in a North Carolina psychiatric hospital as a suicidal teen who was distressed after rejecting sex with a girl from his high school. That incident -- along with alleged sexual abuse by his father and the death of his infant brother Michael -- may still haunt him. Armstrong, who was 5 when his brother died in January 1979, regularly visited the cemetery -- where his mother had not allowed him to go on the day of the burial.