Dale R. Anderson (7+)
According to ex-FBI wiz Robert Ressler, "sexual psychopath" Dale R. Anderson, imprisoned for one of the most brutal slayings in Belleville history, likely killed newspaper intern Audrey Cardenas and four other women. Describing Anderson as a "model" serial killer, Ressler said: "There has been no one that I've seen as of late who fits the pattern of a serial killer as strongly as he does."
If Ressler is right about Anderson, that means two men have spent a total of 30 years behind bars for murders they didn't commit. Anderson, who denies killing anyone, was convicted of the 1989 murders of a mother and her young son near Belleville.
The other suspected victims are:
Elizabeth K. West, a 14-year-old freshman at Belleville Township High School West whose strangled body was found in a creek between Belleville and Millstadt on May 5, 1978. She vanished a block from her home as she was returning from performing in her high school play.
Ruth Ann Jany, 21, whose body was found in July 1979 near a creek five miles south of where West's body was discovered. She disappeared a year earlier after stopping at an automatic teller machine in downtown Belleville. Police believe she was strangled.
A still unidentified woman thought to be 18 to 23 years old, strangled and hidden in a cornfield near Summerfield in St. Clair County in September 1986.
Kristina Povolish, 19, whose strangled body was discovered in a weed-covered ditch in July 1987 just southwest of Belleville.
Audrey Cardenas, 24, whose badly decomposed body was found in an overgrown creek on the campus of Belleville Township High School East in June 1988. Investigators believe she was either strangled or had her throat cut.
Another man, Rodney Woidtke, was convicted by a judge of murdering Cardenas. Woidtke received a 45-year prison sentence. Ressler said he is 95 percent certain that Anderson, not Woidtke, killed Woidtke is innocent, Ressler said flatly. "Get him out of prison." Woidtke, a mentally ill transient who confessed to the Cardenas murder after hours of questioning, has spent a decade in prison. The crime scene investigator in the case has said that he believes Woidtke is innocent. Attorneys are now battling in court to free him.
Ressler said he is 80 percent sure that Anderson also killed West, Jany, Povolish and the unidentified woman. Gregory R. Bowman, 47, has spent 20 years of a life sentence in prison for the West and Jany murders. He confessed to the crimes after police questioned him intermittently for eight months.
Ressler says he does not believe Bowman would have been capable of killing Jany or West - especially in the premeditated way in which they were murdered. Bowman's past crimes were spontaneous, whereas evidence shows that the Jany and West murders were carefully planned, Ressler said.
Following Ressler's statements casting doubt on Bowman's guilt, St. Clair County sheriff's deputy, Sgt. Robert Miller admitted he tricked Bowman into confessing. The county's then chief prosecutor said last week that had authorities known about the deputy's trick, the confession could have been thrown out and the case against Bowman dismissed.
The deputy said it was his idea to have a jail-house snitch approach Bowman and tell him he'd help him escape if he confessed. "Convince him you can get him out if he says something" about the murders, Miller said he told the other prisoner.
Bowman, who'd already served time behind bars, said he agreed to the snitch's offer because he was terrified of being sent back to prison. He also thought he had a solid alibi that would prove he hadn't committed the crimes. Clyde Kuehn, the former state's attorney who charged Bowman, said he knew nothing about the ruse and called it "absolutely upsetting."
Bowman has been working as a computer programmer at Joliet and is considered a model prisoner. He said he went into a mental tailspin after he was found guilty. He said he couldn't fight his conviction at the same time he coped with life behind prison walls.
Both Woidtke and Bowman immediately recanted their confessions and maintain their innocence. No physical evidence tied the men to the murders. Ressler said there are too many links between the five murders to ignore. "I can't say for 100 percent sure" that Anderson killed all of the women, Ressler said. "The fact is, I mean, my God, these crimes happened within this small perimeter of Belleville, and they got closer (to Anderson's home) as he got more comfortable."
The evidence shows that whoever killed West and Jany carefully planned their abductions and killings, Ressler said. It's probable an acquaintance or someone posing as a police officer tricked the women into a car, he said. Anderson was a former welfare case worker and onetime St. Clair County Sheriff's Department jailer. He believes none were abducted initially by force. Even though other people were in the area where some of the women were abducted or killed, none reported hearing or seeing anything that would have indicated a struggle.
Ressler also said that all of the bodies were moved and concealed. None of the crime scenes produced any physical evidence - hair, fingerprints or fiber - from the killer. And none of the victims had defensive wounds - bruising on the arms or flesh under their fingernails. That shows the killer had complete control over them when they were murdered, Ressler says.
Convicted murderer Dale R. Anderson said he agrees with the nation's leading expert on serial killers that the same person murdered Audrey Cardenas and four other women in the Belleville area. Yet, Anderson says he's not the killer. Anderson, 47, didn't appear surprised when he learned that former FBI profiler Robert K. Ressler linked him to the five murders.
"These cases and a lot of other cases you don't know about are connected," Anderson said during an interview Tuesday at Menard Correctional Center near Chester, Ill. "But I haven't murdered anyone."
Anderson said he can unlock the 13-year mystery of the unidentified woman's identity. He insists he has her drivers license, something police have never recovered. He refused to reveal where it's hidden, or the woman's name and address. Anderson said he knows a lot about the murders because he investigated them as a police officer. Anderson was a St. Clair County sheriff's jailer when West and Jany were killed in 1978, but he was never a police officer.
He claims he has pictures and files on all of the women from before and after they were murdered. He said he believed the police took the evidence out of his Belleville home when he was arrested for the Lanman murders. Police found file folders filled with memos, notes and newspaper articles on Cardenas, the unidentified woman and Povolish in Anderson's locked safe when they searched his home in 1989. Anderson said he kept files on West and Jany as well.
Anderson said the murdered women were all conned into a car by their killer, who told them he was a police officer. Anderson often had posed as a police officer. "You don't know how easy it is for a police officer to lure someone into a car," Anderson said. "She's walking down the street late at night and someone drives up and says, `I'm a police officer. Get in.' She's young and doesn't know she's about to be murdered."
Mayhem.net
---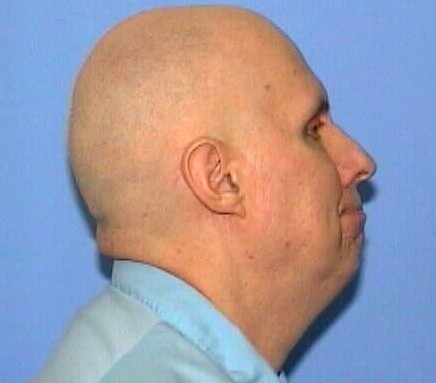 Dale R. Anderson