State of Missouri v. Joseph Amrine
741 S.W.2d 665 (Mo.banc 1987)
Case Facts:
Amrine and the victim, Gary Barber, were housed in the special management unit or "supermax" area of the penitentiary (Missouri State Penitentiary) during October of 1985.
In early October, Amrine became aware of "rumors" being circulated by Barber concerning an illegal incident in which Barber committed a homosexual act upon Amrine when they were cell mates in the "general population" area of the penitentiary.
Inmate Randy Ferguson testified that on October 3 he overheard a conversation between Amrine and Joe Moore during which Moore commented "if somebody had treated him like that or done something like that to him, he would kill him". Amrine replied "Donít think that that ainít what I plan to do".
Ferguson also related that on October 7 Amrine informed him and three other inmates that he planned to stab Barber the next day and wanted them to "block."
Inmate Terry Russell testified that Amrine told him that he intended to "stick" Barber when the inmates went to the "yard"; however, that opportunity did not arise.
Russell explained that on the morning of October 8 Amrine confronted Barber about the rumors, and after some discussion Amrine and Barber came to where Russell was standing. Amrine asked Russell to repeat the accusations in front of Barber and Russell stated that Barber "was going around telling people he had sex with Amrine," to which Barber did not respond.
Amrine said "okay" and walked away, but a fight broke out between Russell and Barber as a result of the allegations and they were placed in detention until October 18.
Ferguson testified that on the evening of October 17, 1985, the night before Barber and Russell were released from detention, he overheard a conversation between inmates Omar Hutchison, Daryl Saddler and Clifford Valentine concerning a knife and observed Saddler go up to the floor above them and pass a knife down to Hutchison.
Following lunch on October 18, the inmates from Amrineís unit were released to the multipurpose room for recreation. Two guards, Officers Thomas Smith and John Noble, were on duty supervising the 45 to 50 inmates in the room that day.
The doors to the recreation room were locked and the inmates could enter and exit the room only through the front door, which was guarded by Officer Noble. When Ferguson arrived at the multipurpose room he began working out on a punching bag and saw Hutchison enter the room, approach the window, remove an ice-pick type weapon from his waistband, and tape the weapon to the outside of the building.
Ferguson later saw Amrine go to the window and retrieve the knife, which he placed in the waistband of his pants. Amrine approached Barber, who was sitting alone in the corner of the room, knelt down and started a conversation.
The two men got up and began pacing around the room. during which time Amrine placed his arm around Barberís shoulder. Amrine subsequently took his arm off Barberís shoulder, pulled the knife from his waistband and stabbed Barber in the back behind the shoulder blade. Amrine turned and ran while Barber removed the knife and chased Amrine toward the front of the room.
Barber then stated "Joe, Iím going to get you," dropped the weapon and collapsed not far from Officer Noble. Shortly thereafter Barber died as a result of the stab wound. The stabbing was witnessed by Ferguson and inmate Jerry Poe, both of whom identified Amrine as Barberís killer.
*****
Missouri Supreme Court orders Amrine discharged. (April 29, 2003, Jefferson City) The Supreme Court of Missouri handed down its decision in State ex rel. Joseph Amrine v. Donald P. Roper, a habeas proceeding based on claims of actual innocence. It was argued Tuesday, February 4, 2003.
In a 4-3 decision written by Judge Teitelman, the Court ordered that Amrine be conditionally discharged 30 days from the date the mandate issues in this case unless the state elects to file new charges against Amrine in relation to the murder of which he was convicted. Judge Wolff wrote a concurring opinion. Judge Benton and Judge Price wrote dissenting opinions.
*****
Prosecutor will not retry Amrine. (July 28, 2003, Jefferson City) A Kansas City man whose death sentenced was overturned by the Missouri Supreme Court earlier this year will be released from jail today.
The Cole County prosecutor in Jefferson City has announced his decision NOT to retry Joseph Amrine in the death of a former state prison inmate. Three former inmates who initially testified against Amrine recanted their statements.
---
Supreme Court overturns Kansas City man's conviction
April 29, 2003
The Kansas City Star
JEFFERSON CITY - The Missouri Supreme Court today overturned the conviction of death row inmate Joseph Amrine, who had claimed he was innocent of killing another prisoner 17 years ago.
The Supreme Court, in a 4-3 decision, said Amrine had shown "clear and convincing evidence of actual innocence that undermines confidence" in his conviction.
It would be at least 30 days before Amrine, of Kansas City, could be freed.
The court ordered Amrine to be freed from prison within 30 days of its issuing a mandate demanding his release, unless the state files new murder charges against him.
The mandate will not be issued until it is determined whether the Supreme Court will rehear the case.
The attorney general's office has 15 days to decide whether it will ask for a rehearing, according to Sean O'Brien, Amrine's Kansas City attorney.
O'Brien called the court's decision "a huge step in the right direction because it puts Joe back at square one. Hopefully, saner minds will prevail here" and the charges will not be refiled.
"I'm thrilled and Joe was thrilled," O'Brien said. "He alternatively laughed and cried," when O'Brien told him of the decision.
Amrine was sentenced to death for the fatal stabbing of fellow prisoner Gary Barber on Oct. 18, 1985, in a recreation room at the state prison in Jefferson City.
But three inmates who testified against Amrine later said they lied to win special protection for themselves, Amrine's lawyer said when arguing the case before the state Supreme Court in February. The lawyer said there also were inconsistent descriptions of the killing.
Writing for the majority, Judge Richard Teitelman said Amrine's case "presents the rare circumstance in which no credible evidence remains from the first trial to support the conviction."
Teitelman was joined by Judges Ronnie White, Laura Denvir Stith and Michael Wolff -- all four of whom where appointed to the court by Democratic governors.
The court's three Republican-appointed judges dissented.
---
Joseph Amrine
Missouri
Joseph Amrine had already picked out the music for his funeral by the time the Missouri State Supreme Court narrowly overturned his death sentence. Inadequately defended and convicted based on weak circumstantial evidence and snitch testimony, Amrine was sentenced to death in a 1986 Missouri murder trial.
He lost four appeals before the Missouri Supreme Court reversed his conviction in 2003 based on recantations of three inmate snitches and the testimony of a prison guard who saw the murder.
Three months after the Court's decision, a local prosecutor announced that he would not seek a new trial against Amrine based on new DNA tests. After spending 17 years on death row for a crime he did not commit, Joseph Amrine was finally freed on July 28, 2003.
Amrine was charged, convicted and sentenced to death for the murder of fellow inmate Gary "Fox" Barber in 1986 while serving a prison sentence for robbery, burglary and forgery. Throughout his murder trial, the prosecution's case rested on circumstantial and conflicting evidence. The state failed to link Amrine to the scene through physical evidence.
Instead, the state presented three inmates who maintained they saw Amrine stab Barber-all with inconsistent statements in their depositions. The first inmate to come forward, Terry Russell, was himself identified as a suspect by corrections officer John Noble. Six other inmates stated that Amrine was elsewhere playing cards at the time of the killing.
Even with a solid alibi and unreliable evidence against him, Amrine was unable to win an acquittal at trial. Amrine's state-appointed counsel failed to present any mitigating evidence. He never impeached witnesses with prior inconsistent statements. During sentencing, he never objected to false testimony regarding a prior alleged stabbing by Amrine.
The jury foreman in the case later admitted that, in spite of all the evidence supporting Amrine's innocence in depositions, the jury "didn't have much trouble deciding that Mr. Amrine was guilty" after hearing the actual trial. On October 30, 1986, the jury convicted Amrine of murder and sentenced him to death.
Appeals and Recantations
At a post-conviction hearing in 1989, two of Amrine's three accusers-Terry Russell and Randall Ferguson-recanted their testimony, and the third accuser, Jerry Poe, recanted his in 1997. All three later admitted in letters, videotaped depositions, and signed affidavits that they lied as a result of threats and promises by the authorities or fear of rape and violence from other inmates. At a 1998 federal district court hearing, in fact, Russell admitted he lied to deflect suspicion of the murder away from himself.
Even as these recantations became known, Amrine's four appeals and his application for pardon to Missouri Governor Bob Holden were denied. Before 1997, appeals courts claimed that, even though the other accusers had recanted, Jerry Poe's testimony still implicated Amrine. After Poe recanted, courts maintained that his retraction could not be relied upon.
By 2003, Amrine's appellate counsel, Sean O'Brien and Kent Gipson, made significant progress in obtaining justice for their client. While his execution date was actively sought by the state, Amrine appealed to the Supreme Court of Missouri.
Assistant Attorney General Frank Jung argued that the Supreme Court had no jurisdiction in the case, regardless of the evidence pointing to Amrine's innocence, because there was no constitutional violation during his first trial. Jung actually urged the court to execute Amrine even if it found him to be innocent.
Four of the seven Missouri Supreme Court Justices disagreed and overturned Amrine's conviction. In their decision, they established "actual innocence" as a Missouri standard in which the Court can reserve the right to overturn sentences upon their "loss of confidence" in a capital case, even if that case contains no technical errors.
Judge Richard B. Teitelman wrote the opinion for the majority, noting that Amrine had indeed proven that a "manifest injustice" would occur without habeas relief even though the conviction was the product of an otherwise fair trial: "It is difficult to imagine a more manifestly unjust and unconstitutional result than permitting the execution of an innocent person."
Two months after his conviction was overturned, local prosecutor Bill Tacket filed new murder charges against Amrine in June 2003. One month later, however, Tacket announced that he would no longer seek a new trial, noting that there was absolutely no evidence to implicate Amrine.
Joe Amrine, who spent 26 years in prison - 17 of which were on death row-would have left jail a free man in 1992 had he not been wrongly convicted for Barber's murder. Just before his sentence was overturned, Amrine had chosen the song "I Feel Like Going Home" for his funeral. "That's how I felt," he later said, "like going home."
On July 28, 2003, after spending almost two decades on death row for a crime he did not commit, Joseph Amrine was finally released from prison. From there he made it home -- to his family.
TheJusticeProject.org
---
Joe Amrine is Released
109th wrongly-convicted person exonerated after 16 years under sentence of death
July 28, 2003
Today, Joe Amrine walks free, becoming the 109th person released from sentence of death in the United States for reasons of probable innocence. At 10:30 this morning Cole County prosecutor, Bill Tackett, announced that the DNA tests he had ordered do not implicate Joe.
Joe Amrine has just walked out of the Cole County Jail a free man. The Missouri Supreme Court issued a ruling in April granting Amrine a new trial if the state elected to re-file charges. Tackett had asked for an extension to study DNA evidence but today's statement leaves the Supreme Court's decision (below) definitive. Amrine had been under sentence of death in Missouri since 1986 (16 years), for a crime that he did not commit.
Members of Missourians to Abolish the Death Penalty (MADP) celebrate Amrine's release and condemn the lengthy process to win his release. This case is a classic reason to insist on a moratorium of all executions.
In November 2001, the Attorney General Jay Nixon asked the Missouri Supreme Court to set an execution date for Amrine. The high court complied with several requests for such dates for others; state officials have since executed 6 of those men.
The justices, however, delayed setting a date and--perhaps prompted in part by the acclaimed documentary, "Unreasonable Doubt: the Joe Amrine Case" and its resulting public attention--convened its extraordinary hearing to consider his innocence.
This encouraging decision and now courageous action by Tackett comes after all of Amrine's appeals had gone on deaf ears. In its hearing on February 4th we heard the Assistant Attorney General declare that the Court need not stop the execution of an innocent person as long as the prisoner had a fair trial.
The Missouri Supreme Court rejected that policy, declaring that a "manifest injustice" would occur if an innocent man was executed. Joe Amrine was convicted and sentenced to die on the testimony of jailhouse informants who have since recanted.The only remaining evidence in the case points to his innocence. 2 witness, one a prison guard, have implicated one of the informants in the murder.
Sean O'Brien, Joe's attorney, said, "It was way too easy to convict him in the first place, and way too hard to get him a new trial."We demand a halt to all executions and the formation of a commission to study what went wrong in Joe Amrine's case and to examine various aspects of Missouri's death-penalty system.
Until the commission releases a complete report, a moratorium on executions should remain in effect.Missouri's criminal justice system is plagued with the same problems that moved former Illinois Governor Ryan, a Republican and former death penalty supporter, to stop the machinery of death in Illinois and that has inspired legislation.
These problems include:
∑A recent study by the University of Missouri reveals that race plays a key role in determining who gets the death sentence in Missouri.
∑Nearly a dozen prisoners sentenced to death in Missouri were defended by lawyers later disbarred.
∑2 other death-sentenced inmates inmates have been completely exonerated years after their trials; at least 5 others have been executed in spite of troubling questions of innocence.
∑At least 3 more men living under a death sentence in Missouri's Potosi prison have strong claims of innocence.
∑A 1999 poll of Missourians showed strong public support for a moratorium on executions, and a study of the death penalty system in Missouri, as noted in the MADP report "Miscarriages of Justice".
Harry Truman, perhaps Missouri's strongest leader on civil rights, showed his understanding of such flaws when he commuted the death sentences of his would-be assassins.MADP members believe that an independent study of Missouri's death penalty system will show it to be rife with flaws and inequities.
We have a civic obligation to pause the government-sponsored taking of human life so that we can make a clear and informed decision on our duty as Americans to prevent injustice.
We urge Governor Holden and the Missouri General Assembly to declare a moratorium on executions in Missouri, and conduct a fair and balanced study of the death penalty.
Truthinjustice.org
---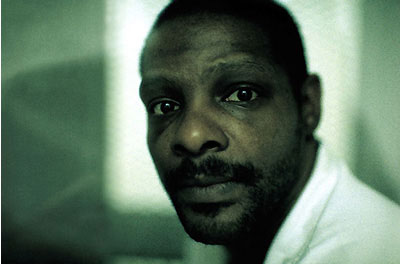 Joseph Amrine