Serial killer admits to 3rd victim 33 years after the fact
Jesus Aguilera Sentenced for 1981 Killing of Mom Tolila Brown
Office of the Bronx County District Attorney
Bronx, NY – February 23, 2015
Jesus Aguilera was a spree killer – having murdered two people back in 1981 within days of one another, one in the Bronx, the other in Manhattan.
But when he murdered Tolila Brown (a/k/a Tolila Moore) that same year, it put him into a whole new category – that of serial murderer. And it was DNA found under his victim's fingernails that did it, although it would take nearly 30 years to put two and two – or here, two and one – together.
Today, announces Bronx District Attorney Robert Johnson, Jesus Aguilera was sentenced by Supreme Court Justice Troy Webber to 15-years-to-life for Tolila Brown's killing, following a plea of guilty earlier this month to Murder in the 2nd Degree, a Class A-1 Felony. He waived his right to appeal.
The 61-year-old Aguilera is already serving two consecutive life sentences for the earlier killings.
Tolila Brown, a 36-year-old mother of four, was found on November 2, 1981. She had been strangled to death with a scarf that was tightened with a chisel, hands and feet bound together, her partially-clothed body left in a shack at 1445 Minford Place, not far from Crotona Park. There was DNA recovered from under her fingernails. But it was not until some 30 years later that advances in DNA technology made it possible for samples taken from Aguilera during his incarceration for the two earlier murders to match with that found under his third victim's fingernails.
Jesus Aguilera arrived in the United States on a Cuban boatlift in May of 1981, and almost immediately went on a murder and rape spree, his penchant for strangling his victims using a device to tighten the ligature beyond hope, as well as binding their hands and feet, a terrifying way of accomplishing his crimes.
In August, inside an apartment at 1186 East 180th Street, after having consensual sex with a woman, he bound her hands and legs together, and placed a belt around her neck, attempted to have sex with her again. When he left the apartment with stolen property, he tied that belt to the bedpost in a manner that if she struggled, it would further tighten. After Aguilera left, his victim was able to loosen her hand restraints and get out of her predicament. For that crime, Aguilera was convicted of Robbery in the 1st Degree.
Ten days later, Guillermo Graniela was found dead in the basement of 417 Bronx Park Avenue. His hands were bound together with rope, as were his feet. A rope tied around his neck had a screwdriver inserted in the knot, twisted to strangle his victim. Aguilera was convicted of Murder in the 2nd Degree for this crime.
Three weeks after that, on September 17th, the body of Josefina Cepeda was found near the 207th Street Bridge in Manhattan. She was strangled to death by a wire wrapped around her neck. Once again, Jesus Aguilera was convicted of Murder in the 2nd Degree.
A month after Tolila Brown's strangulation death, Aguilera choked a 15-year-old girl with a pocketbook strap, tried to hang her with it, and raped her, this incident taking place on December 19th at the abandoned site of the former Bronx Lebanon Hospital, in the vicinity of Ward Avenue and Bruckner Boulevard. Aguilera was convicted of Sex Abuse in the 1st Degree.
At sentencing, Tolila Brown's daughter, Robin Bynoe, spoke of her mother's struggles and the strides she was making at the time of her death.
"For much of her life she suffered with a debilitating drug addiction, susceptible to the many indignities, brutality and shame suffered by those forever drowning in the black hole of hell."
Noting that, not long before her death, her mother had been making strides, living a normal life, reconnecting with her children and pursuing a college degree at Fordham University, Ms. Bynoe told of her mother's efforts to "ferociously snatch her life back."
"As an 18 year old teenager, I recall the deep and overwhelming pain and grief for the loss of a mother that I was just beginning to know."
In concluding, Ms. Bynoe addressed Jesus Aguilera: "My family and I urge, implore and pray that the legal system will extend mercy and justice to all your victims and their families by keeping you caged for all the remaining days of your life."
The prosecution of this case began in 2010, during which Aguilera pled not guilty, changing his plea to guilty on February 3rd, 2015, just as trial was about to begin.
Aguilera will be eligible for parole in 2027.
The District Attorney wishes to thank Det. Malcolm Reiman of the NYPD Bronx Homicide Task Force and former Bronx ADA Rachel Singer for their work on the case. The case against Jesus Aguilera was prosecuted by Assistant District Attorney Adam Oustatcher, the Director of DNA Prosecutions and Assistant D.A. Michelle Villaronga of Trial Bureau 20/50.
---
The Serial Killer Castro Sent to New York City
Michael Daly - The Daily Beast
February 24, 2015
Thirty-four years after Jesus Aguilera was sprung from a Cuban prison and then unleashed nine months of terror on the Bronx, he was back in court to face U.S. justice for murder.
Serial killer Jesus Aguilera came to us from Cuba after the Castro regime emptied its jails and mental hospitals onto our shores more than three decades ago.
On Monday afternoon, the 61-year-old Aguilera stood impassive in a Bronx courtroom as the older daughter of one of his victims confronted him with a searingly beautiful vision of divine justice.
"As you take your final breath, I pray that your last vision is of the Almighty God surrounded by all the victims, known and unknown, and you vividly see these women, joyful, healthy, powerful, and whole, forever untouched by the evil that destroyed you and your humanity," the daughter, Robin Bynoe, said as she addressed Aguilera directly in her victim's impact statement prior to his sentencing for the 1981 murder of her mother.
Any remaining shred of humanity would have demanded some kind of a reaction from Aguilera. He continued to evidence none at all, having been blank-faced since being led into the courtroom. He had taken a sidelong glance when the daughter rose to deliver her statement to the sentencing judge but had gone back to gazing impassively ahead as she began to speak.
"I love and am very proud of my mother," Bynoe said. "I say again, I love and am very proud of my mother."
Bynoe reported that her mother, 35-year-old Tolila Moore, had just shaken off a longtime drug addiction, re-established a connection with her four children, enrolled at Fordham University, and gone to work at Catholic Charities helping others get clean.
"Tolila, with God's help, began to ferociously snatch back her life," Bynoe said.
Moore had then chanced to encounter Aguilera, who could have been sent by the devil himself. The prosecutor would say that "murder" was too gentle a word for what he did to her that day. Her daughter now recalled to the court that three nuns who had worked with her mother had come to the funeral.
"They praised my mother for her strength, courage, kindness, and strong work ethic," the daughter remembered aloud.
As the daughter spoke, Aguilera worked his jaw, slowly, as if he were absently chewing gum he did not have. He gave no sign he even heard Bynoe as she addressed him directly.
"To the murderer, my God asks that I practice forgiveness and mercy," Bynoe said. "You have been given mercy. You are still alive."
Bynoe then invoked that vision of divine justice, which would have stirred even a determined atheist and nearly anyone else save the man to whom she directed a few final words.
"Lastly, my family and I urge, implore, and pray that the legal system will extend mercy and justice to all your victims and their families by keeping you caged for all the remaining days of your life," the daughter concluded.
Justice Troy Webber asked Aguilera if he had anything to say. He replied through a Spanish interpreter, though he almost certainly speaks English after spending more than 33 years in an American prison for two other torture murders along with sexual assaults and the near-killings of a 15-year-old girl as well as an elderly woman who had admitted him into her home out of kindness to a newly arrived refugee.
"No," Aguilera said.
Webber began by saying that she had long been opposed to capital punishment.
"But this is one of the few cases where I would have no problem sentencing you to death," she then said.
The most she could impose was 15 years to life, to be served concurrently with his two other life terms.
"There should be absolutely no reason why this defendant is ever released from incarceration," she ended by saying.
The court officers led the blank-faced Aguilera back to the holding cell. The daughter, Bynoe, had taken a moment during her statement to thank Det. Malcolm Reiman of Bronx Homicide as well as the prosecutors. She now turned to embrace the lanky, kind-eyed Reiman, whom the family had come view as the embodiment of all that is good and too seldom appreciated about the NYPD.
"You're the best," she said.
Reiman was quick to say the case would not have been broken were it not for the dedication of fellow cops. Among them was the already overburdened detective who originally caught the case. He and the crime scene investigator who processed the shack where Tolila Moore had been found partially clothed, her hands and feet bound, a scarf around her neck that had been tightened with a chisel the way a tourniquet is tightened with a stick, only in this instance not to stem bleeding and save a life but to cut off air and eventually deliver death.
The murder had received not a newspaper line of public attention, but Det. Freddie Duran of the Crime Scene Unit processed the scene as if the case were on the front page. He managed to lift a fingerprint off a jar.
At the same time, Det. John Starr of the 42nd Precinct squad gave the case his all, even going out solo on his own time.
But despite Starr's efforts, the big break did not come until 2009, when advancing technology combined with the equally dedicated Det. Arthur Connelly. Connelly and others in the latent print unit periodically ran lifts from old cases through a computer database that had not existed when they were originally collected.
In June 2009, latent print called Lt. Sean O'Toole of Bronx Homicide and said they had matched the print from the Moore murder scene to a man named Jesus Aguilera. O'Toole assigned Reiman to investigate.
Reiman was glad to discover that in another example of how things should be done, the medical examiner had retained scrapings from under Moore's fingernails. A resulting DNA profile was submitted to another database that had not existed at the time of the murder.
"Sure enough, a hit for our Mr. Aguilera," Reiman later said.
Reiman conducted a background investigation and learned that Aguilera had come to America as part of the Mariel boatlift in 1981. A Cuban prison officer is said to have escorted Aguilera down to a boat that was headed for Key West, Florida. Aguilera was briefly held at a refugee detention center in Arkansas before being released to a brother.
Aguilera was believed to have strangled at least four people in the nine months between his arrival in New York and his arrest for murder. Reiman spoke to two others who had been lucky enough to escape before Aguilera succeeded in killing them, including the teen the exported monster had lured into an abandoned hospital with the promise of designer jeans, then raped and began to strangle when she managed to jump up and run.
Reiman went with fellow Bronx Homicide detectives James Conneely and Carlos Infante to Great Meadow Correctional Facility, where Aguilera was already serving two life terms. Reiman presented Aguilera with a photo of the shack where Moore's body was found. Reiman would later compare the effect to having placed a fragmentation grenade on the table and pulling the pin.
"His muscles tensed, his face turned red, his eyes bulged," Reiman would recall.
Reiman asked him a question.
"Ever been there?"
Aguilera responded emphatically in the negative. Reiman showed him a photo of Moore lying face down at the crime scene. Aguilera immediately denied knowing her.
"How do you know you don't know her?" Reiman asked. "She's face down."
Aguilera remained adamant. Reiman suggested that maybe he just did not remember being at the shack or meeting her. Aguilera repeated his denials, which was fine with the detectives.
"Sometimes in a case like this, a denial is as good as an admission," Reiman later said. "He's got his fingerprint at the scene and his DNA on the victim."
Aguilera was indicted for yet another murder. Reiman was at the arraignment holding a brown case folder marked "Tolila Moore F/B/35, Method: Ligature Strangulation Homicide." The contents documented the efforts of all the dedicated souls who had worked so hard on a case that the press and city as a whole had met with a shrug.
Nobody had to tell the detectives that black lives matter, that all lives matter.
Aguilera initially pleaded not guilty but changed his mind after he learned that the details of his other crimes could be admitted at trial.
On Monday afternoon, two of Moore's daughters along with her sister, two nieces, and a nephew arrived at the Bronx County Supreme Courthouse for the sentencing. They knew that Aguilera was still doing two life terms, but justice was still justice.
"It makes all the difference in the world," the daughter, Bynoe, said.
That was all the more true in this instance because many people had assumed Moore had died as a result of slipping back into her old, negative ways.
"She didn't get the grief she should have gotten," her sister, Dorinda Cannon, said.
Cannon recalled that when she walked up to the open coffin at the wake she had seen something in Moore's face.
"She looked like she was angry, like she wanted to say something," Cannon said.
The detectives had now said it for her, proving that Moore had in fact fallen victim to a predator just when she was getting her life together.
"She was doing all the right things," Cannon said. "It makes us proud of her."
Reiman was there along with prosecutors Rachel Singer and Adam Oustatcher. They went into Part 92 with the family.
"Indictment 865 of 2010, Jesus Aguilera," a court officer announced.
A door to the right opened and Aguilera scuffled in with a cane, wearing a prison-issue tan top, green pants, and thick-soled black shoes. His head was shaved.
"We can proceed with sentencing," the judge said.
Oustatcher spoke first, calling Aguilera "a man [who] preys upon the innocent and murders without warning just because he wants to."
He said of the crime, "He didn't just murder her, he tortured her."
The prosecutor then said Moore's older daughter wanted to address the court. Bynoe delivered a statement that surely would have made her mother as proud of her as the family was of her mother.
After Reiman got his hug, he stepped into the hallway.
"That makes all the difference," he said. "What a wonderful family."
He then headed back to work on his latest case because all lives matter.
---
Detectives solve 30-year-old Bronx murder of Janet Agosto, say Jesus Aguilera is killer
By Michael Daly - Nydailynews.com
Tuesday, July 13, 2010
The killing was nearly 30 years ago, and the prime suspect is already doing time for two other murders and awaiting trial for yet another.
But there remains the question of justice for 20-year-old Janet Agosto of the Bronx, who was first reported missing by her family after she failed to show up for Thanksgiving dinner in 1981.
She was found in an abandoned building on Feb. 11, 1982, strangled with a ligature. Her body was frozen and partly skeletonized.
The detectives took the case as far as they could, but the case went cold for nearly three decades.
Then, just the other day, an investigation into a serial killer led to a big break.
The serial killer is Jesus Aguilera, who came to America from Cuba as part of the infamous Marielito boatlift in 1980, when Fidel Castro dumped his prisons and mental hospitals on American shores.
Aguilera arrived in New York in May 1981. He is doing time for two ligature murders in the Bronx that same year.
He will soon go on trial for a third 1981 strangulation, that case having been revived by the Bronx homicide squad led by Lt. Sean O'Toole after new DNA and fingerprint evidence came to light.
Detective Malcolm Reiman was searching old homicide logs from that time period for still more ligature murders when he came upon the Agosto case.
As in all the other cases, the victim had been killed with a cord tightened by twisting a stick tourniquet-fashion.
And, as Reiman studied the mircofiched case file, the name Jesus Aguilera jumped out at him.
Reiman read that Aguilera had been interviewed back in 1982 and had admitted being with Agosto at the very building at 1832 Bryant Ave. where her body was found.
When Reiman interviewed Aguilera in prison recently, he denied ever making the statement, being at the building or even knowing Agosto.
That Aguilera would make such a denial did more than tell the detectives they indeed had the right man.
The denial meant that Aguilera did not want to be arrested for this fourth murder even if he was already doing a double life sentence for two others, even as he stands to get hit with yet another life sentence after the third case goes to trial.
Maybe Aguilera takes some sick comfort in telling himself that at least he got away with one.
Or maybe he recoils from justice on the same visceral level that the detectives pursue it.
The detectives certainly have nothing personally to gain from making a case nearly 30 years old that will not mean so much as an extra minute behind bars for the perp.
The only possible explanation for all their efforts is that they are doing what they believe is right.
Aguilera must find that as unbearable as evil always does when encountering actual good.
The case against this monster will be stronger if somebody knows or remembers something to help prove him a liar.
If you saw something, say something.
Call (800) 577-TIPS and help get justice for the family that still grieves the loss of a young woman who never showed up for Thanksgiving dinner at their home just down Bryant Ave. from where she would later be found murdered.
"Whether a murder is two minutes old or 29 years old, these victims deserve justice," Reiman said.
He and the rest of the Bronx homicide squad hope the case will also be a lesson to any would-be killers.
"When somebody kills somebody in this city," Reiman said, "there's never going to be a time when they stop looking over their shoulder."
---
Det. Malcolm Reiman gets best of suspected serial killer by solving cold case from 1981
Michael Daly - Nydailynews.com
Thursday, March 25, 2010
A very good detective did a very good job, and Wednesday a suspected serial killer was brought into a Bronx courtroom charged with a killing that went unsolved for almost three decades.
"Jesus Aguilera, aka Jesus Aguilero," the court officer called out.
Aguilera was led in from the holding area, bald and bearded and burly, the cold eyes behind his state-issue spectacles going colder still at the sight of Detective Malcolm Reiman.
Aguilera was already doing double life for two other killings, and a third would not mean a minute more behind bars, but his reaction proved how much he still resented being caught.
Maybe Aguilera had always taken delight in thinking of poor 35-year-old Tolila Moore lying strangled in a shack on Minford Place and telling himself at least he got away with that one.
Maybe all Aguilera's killings were about power and control, and now here he was, bested by this detective who is so diligent and dedicated as to represent justice.
Evil met good and good won, with considerable help beginning with a crime scene investigator back in the wild days of 1981.
The murder of a woman with a record for prostitution had drawn not even a shrug from the public and the press, but the investigator had taken the time and trouble to lift a fingerprint.
Additional help came from investigators in the latent print unit who periodically sought to identify the fingerprint as technology advanced.
In June of last year, the latent print unit called Lt. Sean O'Toole of the Bronx homicide squad and said it finally had a match, with one Jose Aguilera.
O'Toole assigned Reiman, who retrieved the case folder from the microfiche file. Reiman contacted the original detective, now retired, who had taken the case as far as the forensics of the time allowed.
"Good guy," Reiman later noted. "He did some good work."
Reiman got critical help from the medical examiner's office, which had retained scrapings taken from under Moore's fingernails. A DNA profile from the scrapings was fed into the database.
"Sure enough, a hit for our Mr. Aguilera," Reiman recalled.
Aguilera was already behind bars for strangling two others in 1981, Guillermo Graniela on Aug. 29 in what may have been a robbery and Josepfina Cepeda on Sept. 17, just before and just after Moore's Sept. 2 killing. Cepeda had been lured to her death with the promise of designer jeans.
Reiman learned that this man he believes to be a serial killer came to America in the infamous Marielito boatlift. He had been escorted by a Cuban prison officer to a boat bound for Key West, Fla. Aguilera was held in the refugee detention center at Fort Chafee in Arkansas, then released to his brother.
In May of 1981, Aguilera arrived in New York. He is believed to have strangled at least four people during the nine months before he was arrested. He was in Great Meadow prison when Reiman came to speak to him.
"He really wasn't shocked," Reiman recalled.
But he was not very happy if his reaction in Bronx court yesterday was any indication. He was asked to enter a plea.
"Innocent," he said through an interpreter.
That means he will go to trial. He will no doubt have more than a few icy stares for Assistant District Attorney Rachel Singer, who is as diligent and dedicated as everybody else involved.
Aguilera will also learn just how strong a case Reiman has built, gathering evidence from the property clerk's office as well as the medical examiner, tracking down cops who responded to the scene and anybody who might have been a witness.
"Try to get everything I can," Reiman said.
The stepfather who identified Moore's body has died, as has her mother, and there were no other known family members to be in court when Aguilera was arraigned.
But there was Reiman, sitting quietly with a brown case folder marked "Tolila Moore, F/B/35, 1-1/02/1981, Method: Ligature Strangulation Homicide." The papers inside documented the work done by all those who joined to meet evil with good.
"It's very satisfying, actually," Reiman said.
---
DNA Testing Leads to Arrest in 1981 Killing
By Anahad O'Connor - The New York Times
March 24, 2010
A 56-year-old man already serving time for two murders was charged on Wednesday in a third killing, the strangulation of a Bronx woman nearly three decades ago.
The victim, Tolila Brown, who was 36, was found murdered in the autumn of 1981, her partly clothed body left in a shack on an abandoned lot just down the road from Crotona Park in the Bronx. She had been strangled with a scarf that was wrapped around her neck and tightened with a chisel.
For almost 30 years, her death remained unsolved, even though DNA from her fingernails — belonging, apparently, to her killer — was kept on file.
But on Wednesday, the authorities moved a step closer to closing the case when they charged the man, Jesus Aguilera, a convict serving time for two similar murders in New York that occurred just weeks before Ms. Brown's body was discovered. In August 1981, records show, Mr. Aguilera killed a man in the Bronx and a woman in Manhattan just days apart.
Mr. Aguilera is serving two consecutive life sentences for those murders and for convictions on robbery and sexual abuse charges.
It was unclear on Wednesday whether he had been a suspect in the Brown murder case. But the Bronx district attorney's office said the case finally moved forward because the advanced technology that was needed to develop a DNA profile from material found on Ms. Brown's fingernails became available just recently. With the new technology, the DNA samples were tested and the resulting profile matched that of Mr. Aguilera, who was in the state's DNA databank.
Mr. Aguilera faces 25 years to life in prison if convicted of the new murder charge. Records on file with the State Department of Correctional Services show that he has a parole hearing set for September 2026 and a parole eligibility date in January 2027.
A spokesman for the Bronx district attorney's office did not return a phone call Wednesday evening, and a lawyer for Mr. Aguilera could not be reached for comment.
---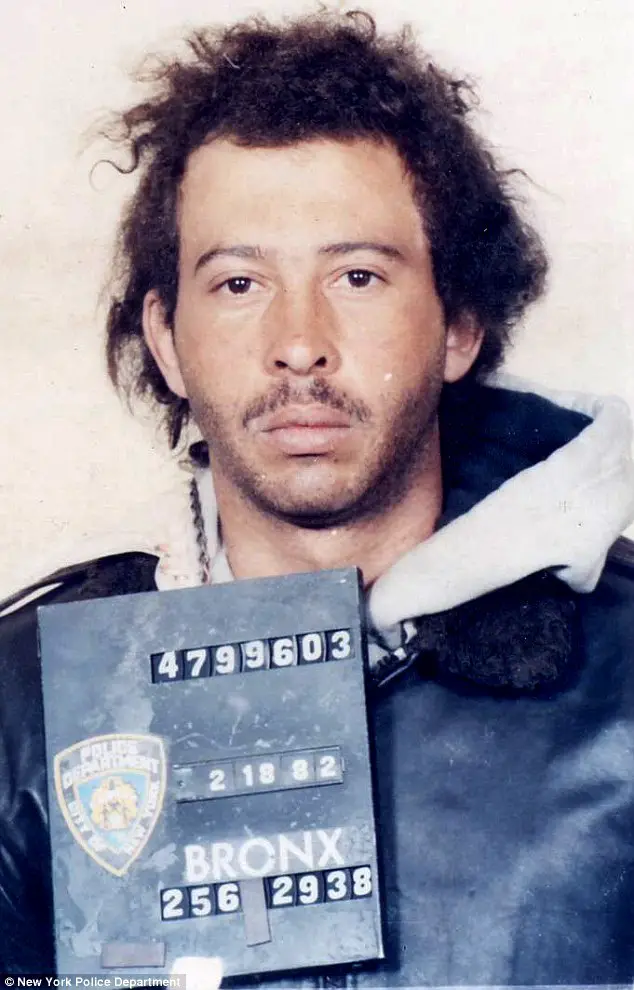 Jesus Aguilera