On December 21, 2006, through DNA evidence, Aguayo was convicted of killing Eva Chu, who was seven months pregnant at the time of her death.
Aguayo was serving a 60-year sentence for kidnapping, rape and robbery of his ex-girlfriend when the district attorney's office reviewed old cases, and discovered the match.
The defense argued there was a possibility of human or machine error, and to not rely on DNA evidence. Defense also had witnesses who described a man that looked nothing like Aguayo drive away in Chu's car.
---
Joseph Moreno Aguayo, 68
Sacramento County
Date of offense: April 1979
Date of death sentence: Aug. 8, 1996
Aguayo was serving time in prison in Susanville for attempted murder after beating his girlfriend and leaving her in the trunk of his car in the summer sun when Sacramento investigators came calling.
A review of DNA evidence from an April 1979 slaying matched his, and he eventually was convicted in the strangulation death of Eva Chu, 29. Chu, who was seven months pregnant, was last seen near a downtown parking garage on her way to a doctor's checkup when she was abducted. Her body was found four days later on the banks of Arcade Creek under some tree limbs. She had been sexually assaulted and strangled. Aguayo was convicted in her murder, as well as that of her unborn child.
---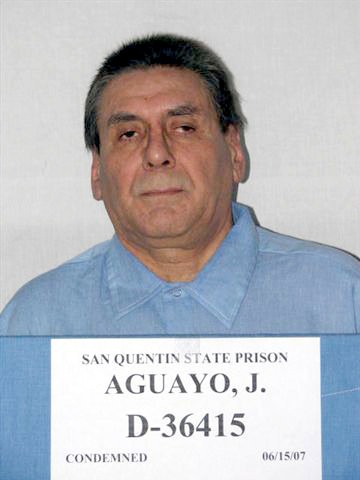 Joseph Moreno Aguayo